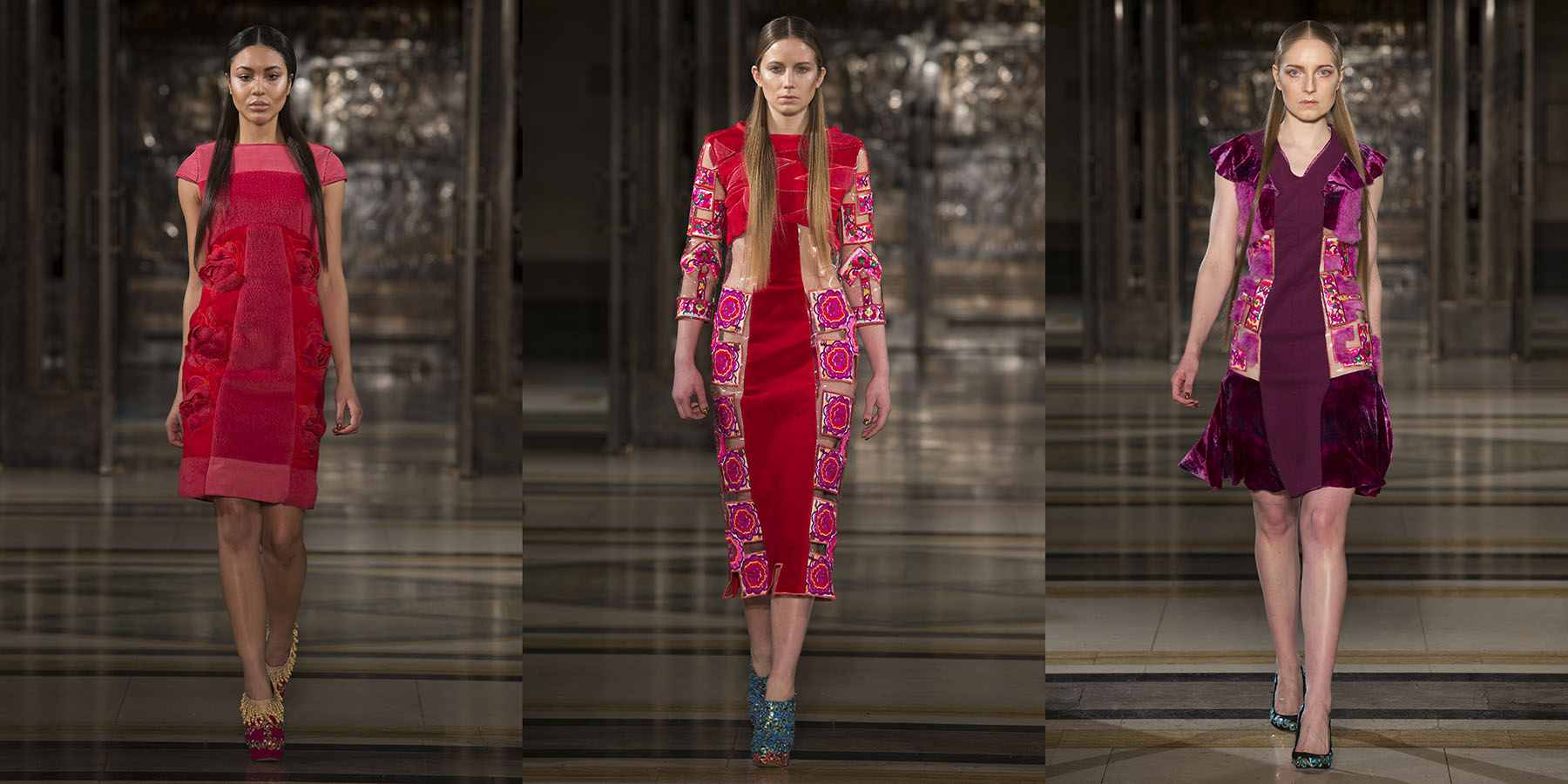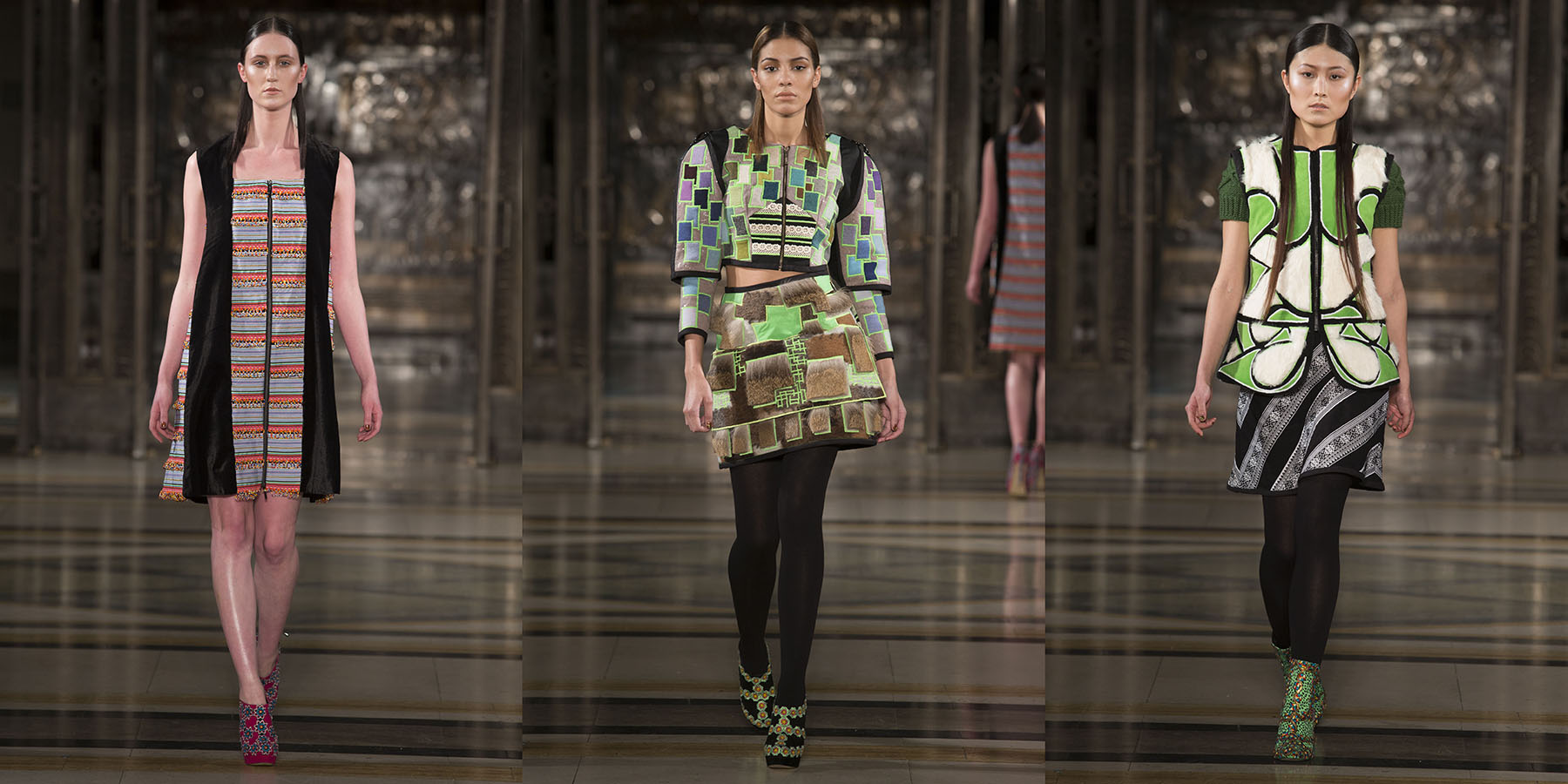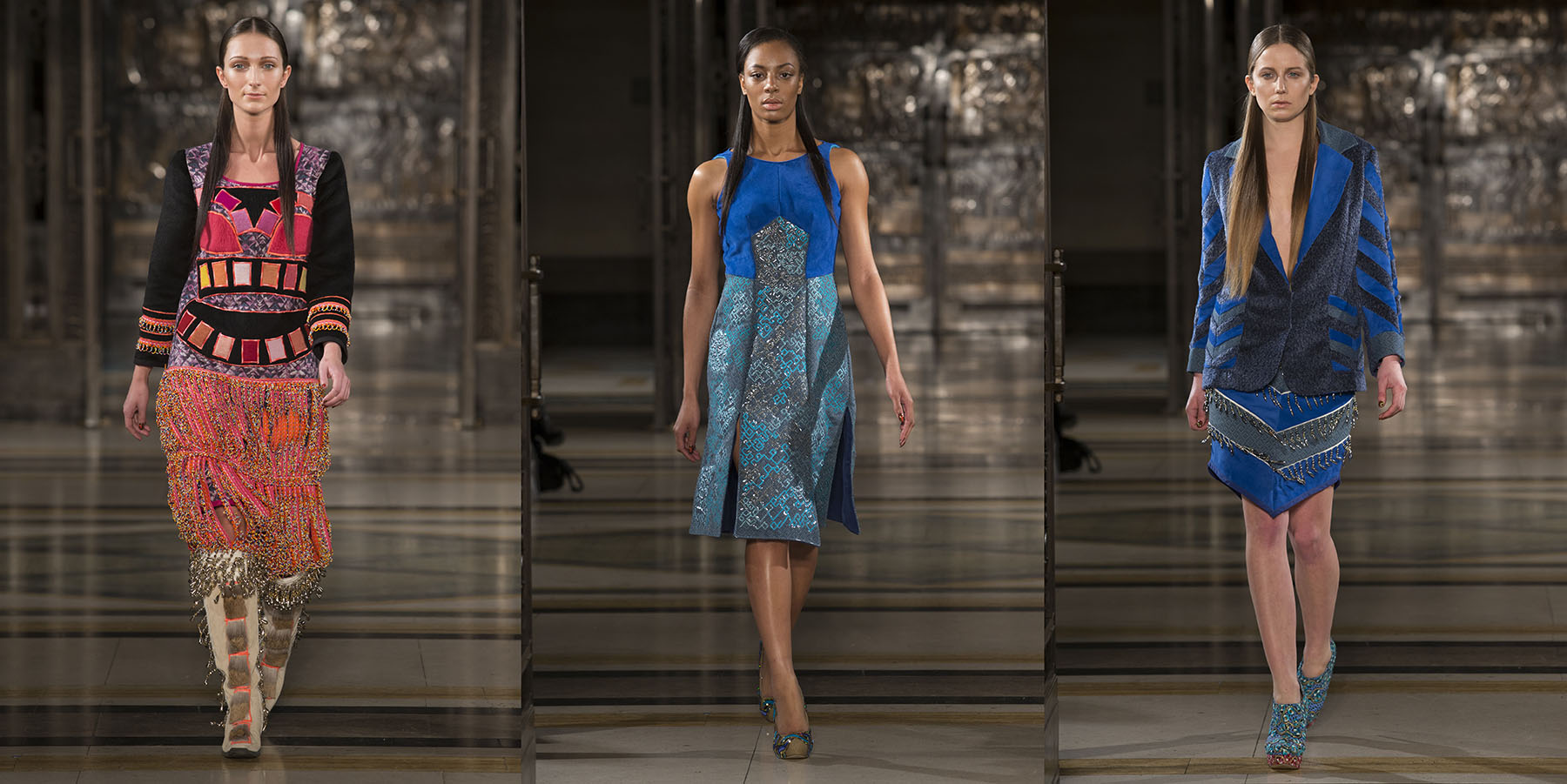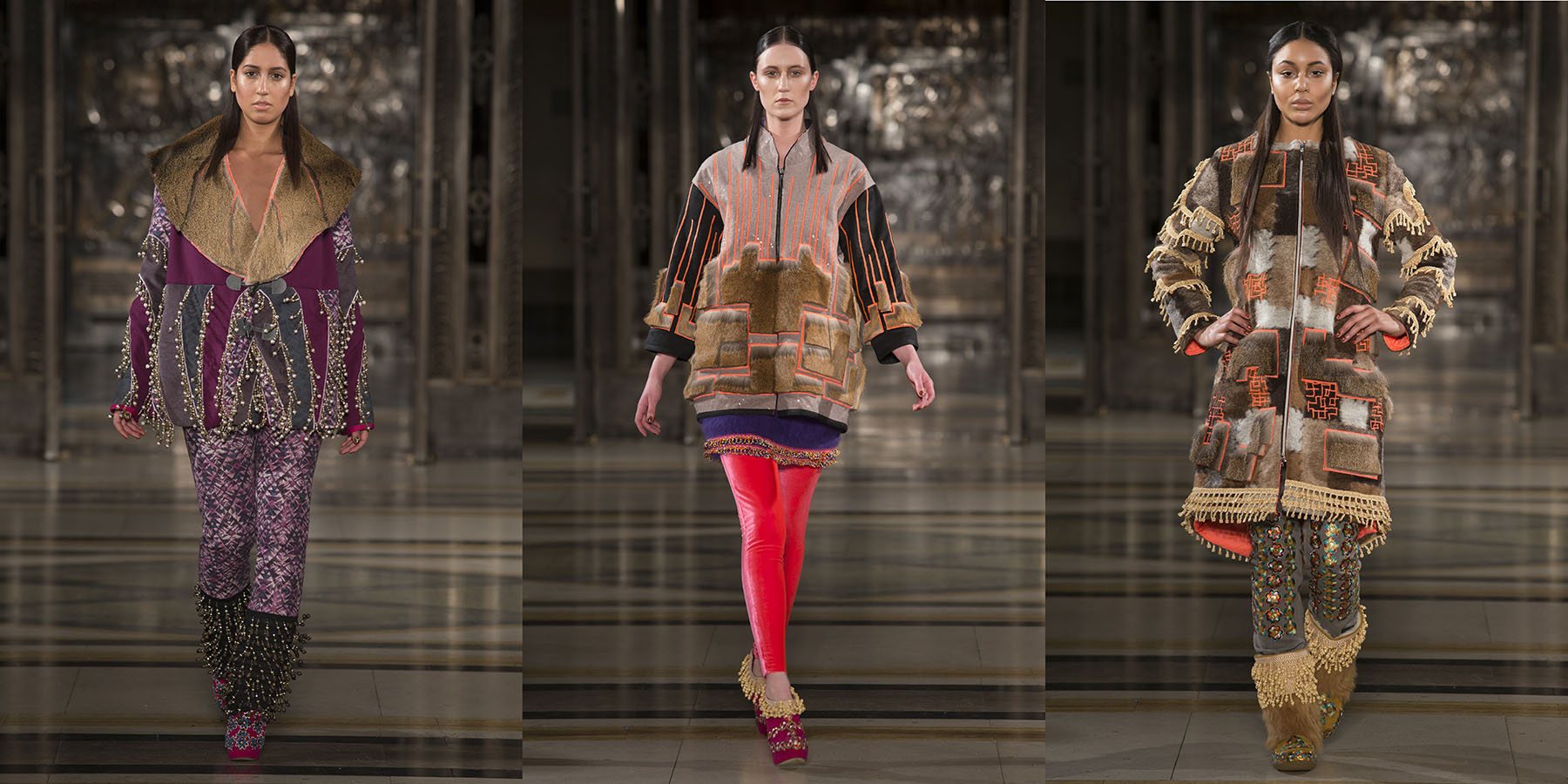 I'll be honest, I'm no art aficionado, but when I read in the Nova Chiu show notes that the design duo were inspired by Korean-American artist Nam June Paik's "Electronic Super Highway" I was fairly certain that I recalled the artwork – not because I knew it by name, but due to the strikingly resemblance of their sartorial interpretation.
This collection was something of a return to form for Nova Chiu, whose Spring Summer collection of wishy-washy silk prints was, for me, a disappointing departure from their brilliantly wacky but witty debut of heavy 'ethnic' embroidery interspersed with brightly coloured furs.
For Autumn Winter, mini skirts and slim leg trousers were topped with structural, often over-sized jackets, embellished with neon line embroidery, beaded panels and blocks of rabbit fur, juxtaposing the aesthetics of urban futurism and rustic craft.
The Nova Chiu aesthetic is one which sits on the very border of what might be considered good and bad taste. It is a precarious position – the difference between what works and what doesn't is subtle – but it is a position occupied by some of the most innovative and noteworthy designers in fashion, so it is exciting indeed to watch the development of this fledgling brand.
Charlotte Gush