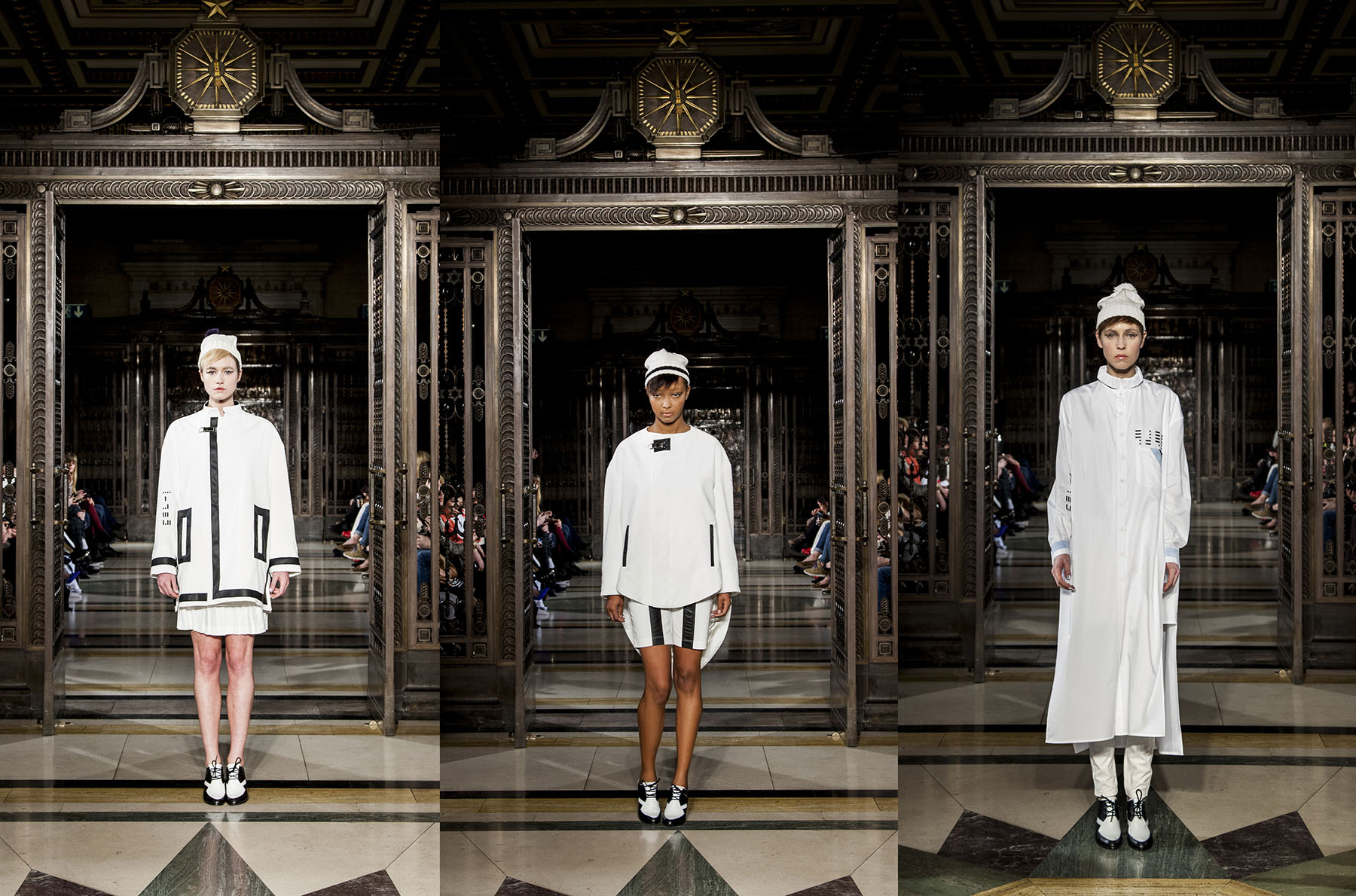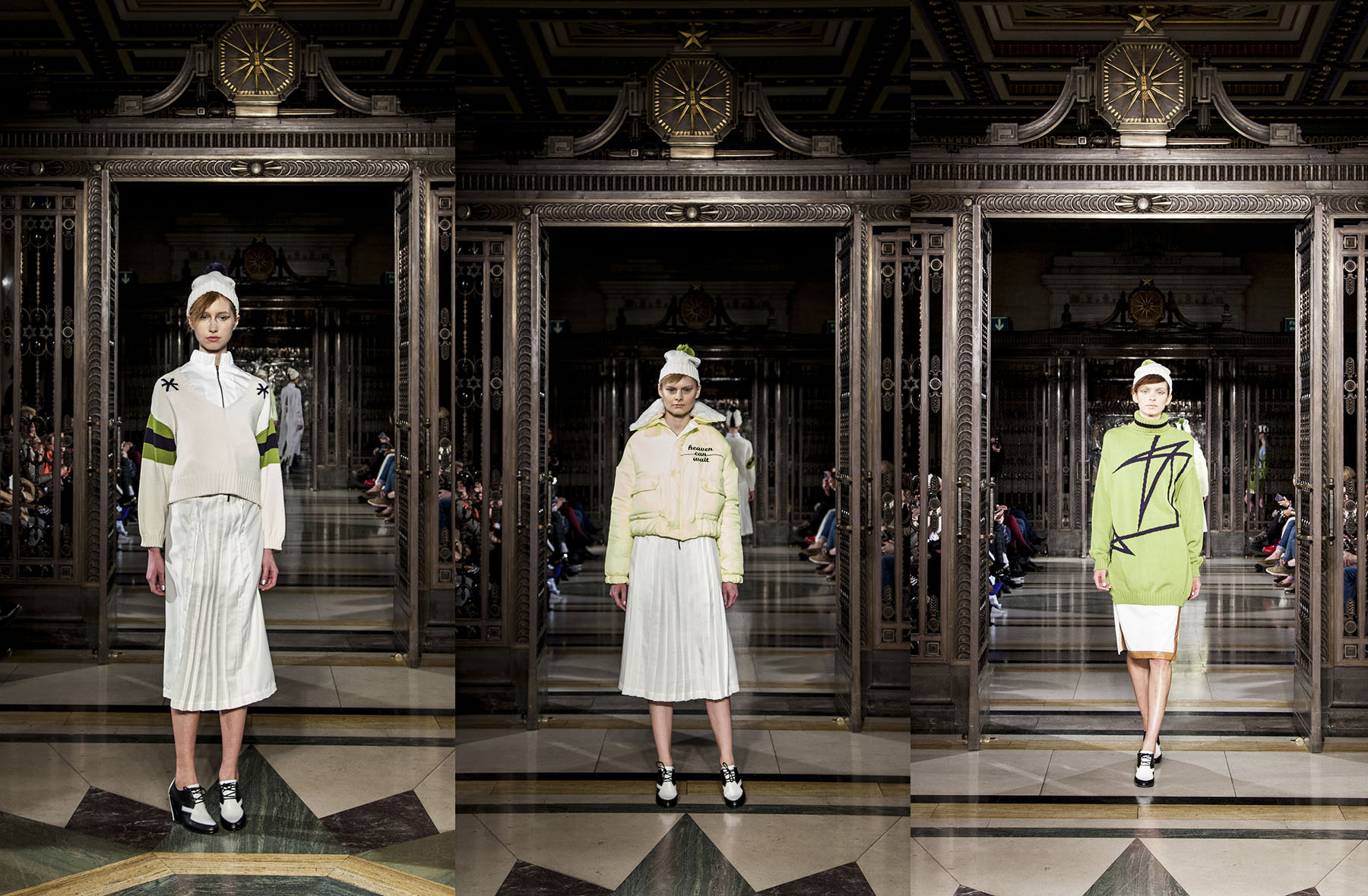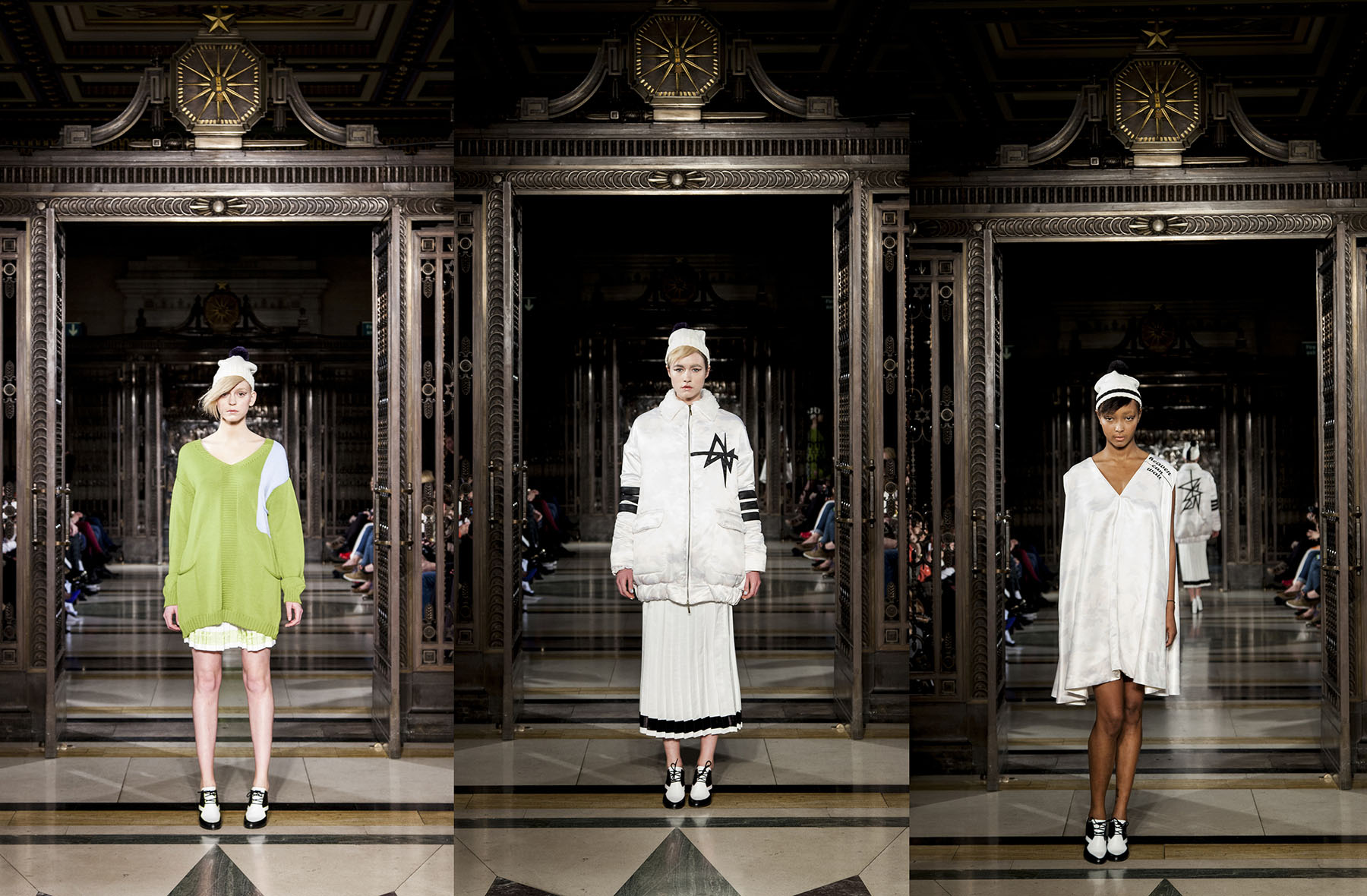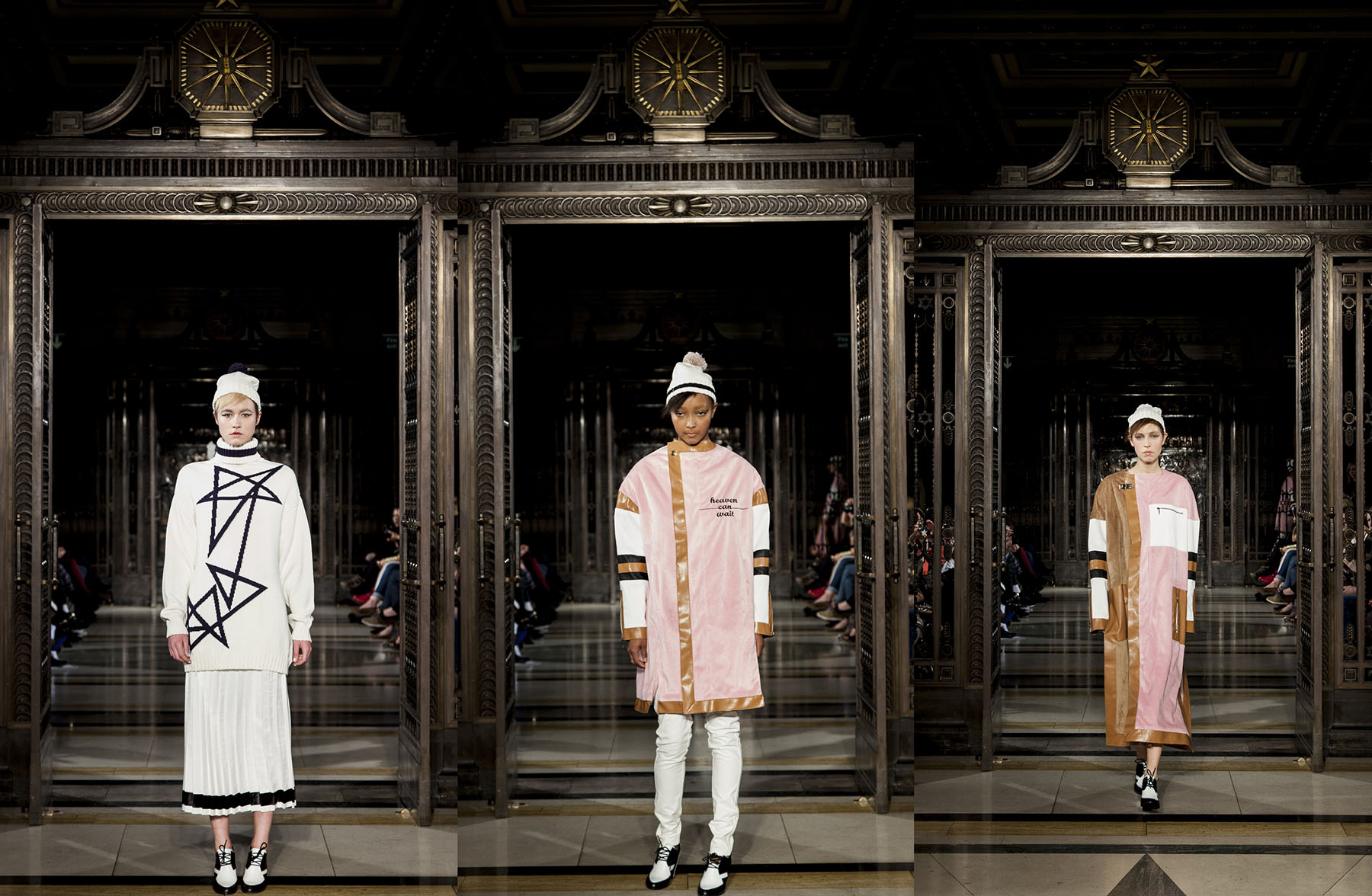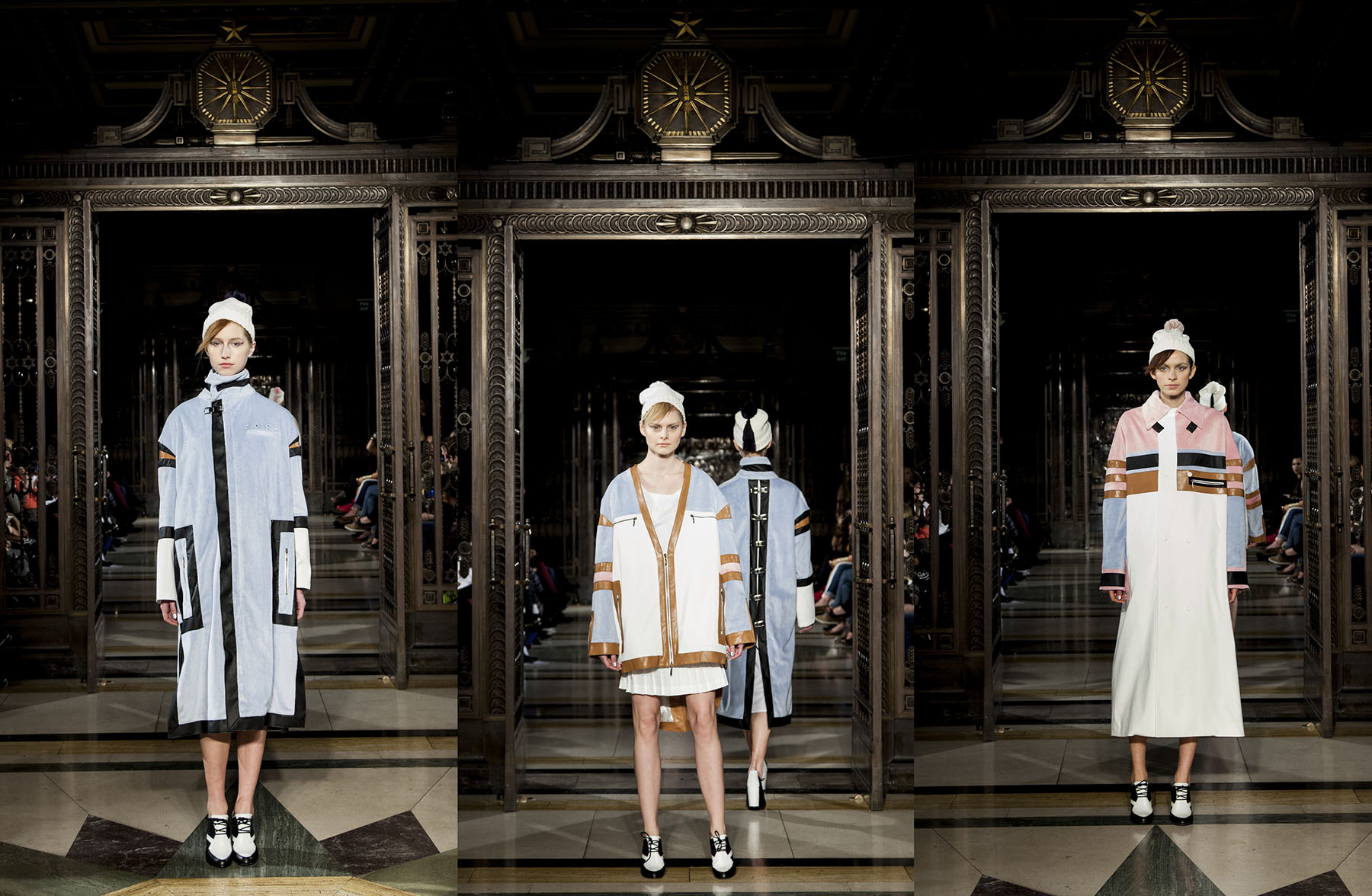 After watching Ming Pin Tien become the winner of Ones-To-Watch SS13 it was clear to see this was a designer out to create an impact with creations that are conceptual and sculptured. Returning to the Freemasons Building, Tien presented his debut London Fashion Week solo runway show to a packed room excited to see the next step of the hotly tipped Taiwanese designer.
The collection felt as though it had been created by someone who was young, excited and creating garments specifically for the now. With a palette of feminine pastels, white and beige and soft fluffy wools a stark contrast was created with camouflage prints and sharp cut details. Only 6 models cast and some garments consisting of white cotton there was a feeling of austerity to the whole collection. As the inspiration came from the films, Flowers Of War and Nanking! Nanking! the fading beauty and enduring memory of women affected by war was a continuous theme throughout the collection.
With an intelligent take on balancing his own heritage, interests and inspirations with an East London trend setting look Ming Pin Tien appears to be the designer casually creating cool with meaning. For his first solo runway show Tien showed promise having come a long way from his ones to watch collection only six months ago. Ambition, talent and consideration have now all been proven, what Ming Pin Tien wants to do next with his ever growing list of fans and media attention is entirely up to him. We predict very big things from the young designer.
Declan Higgins