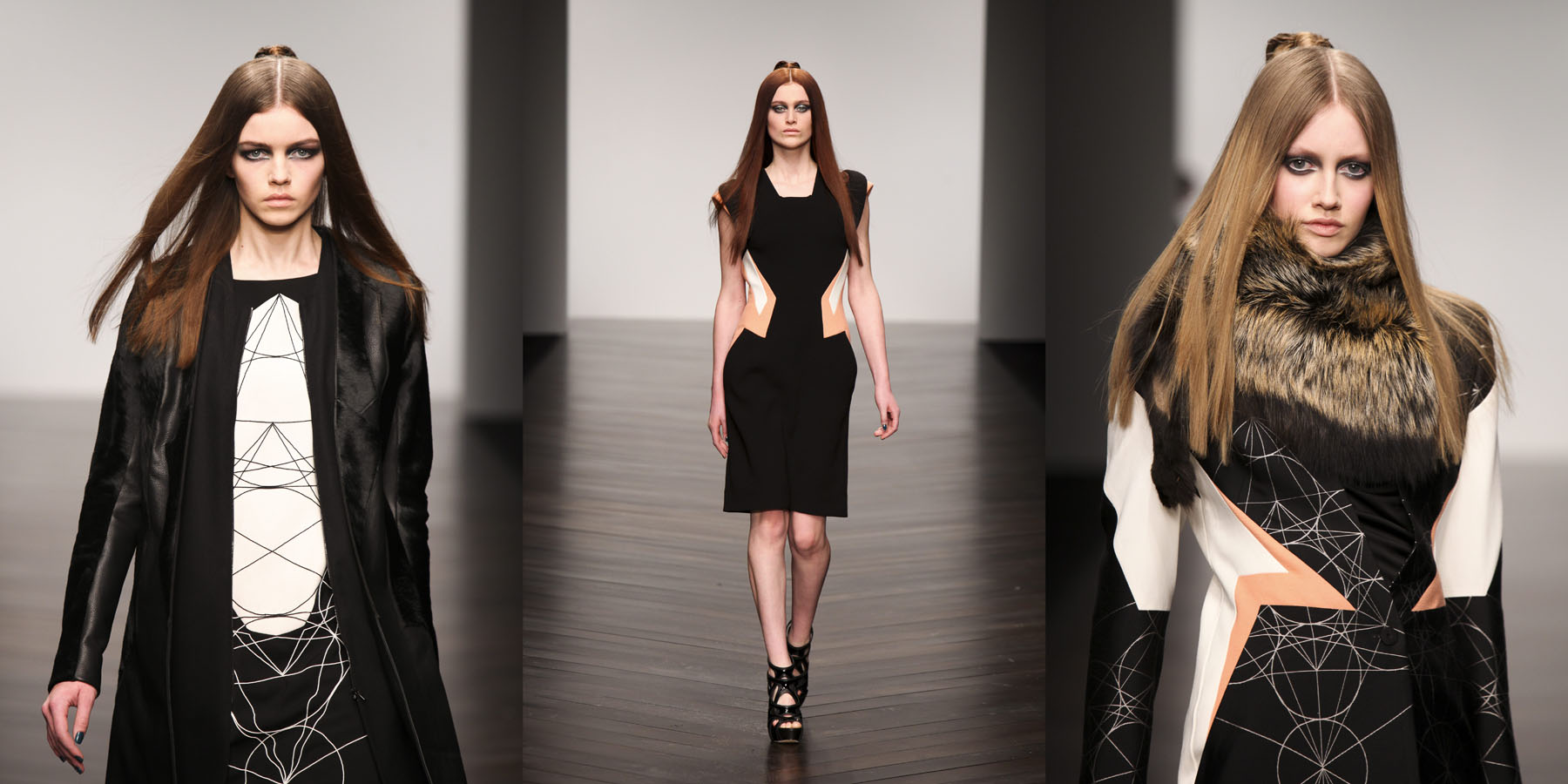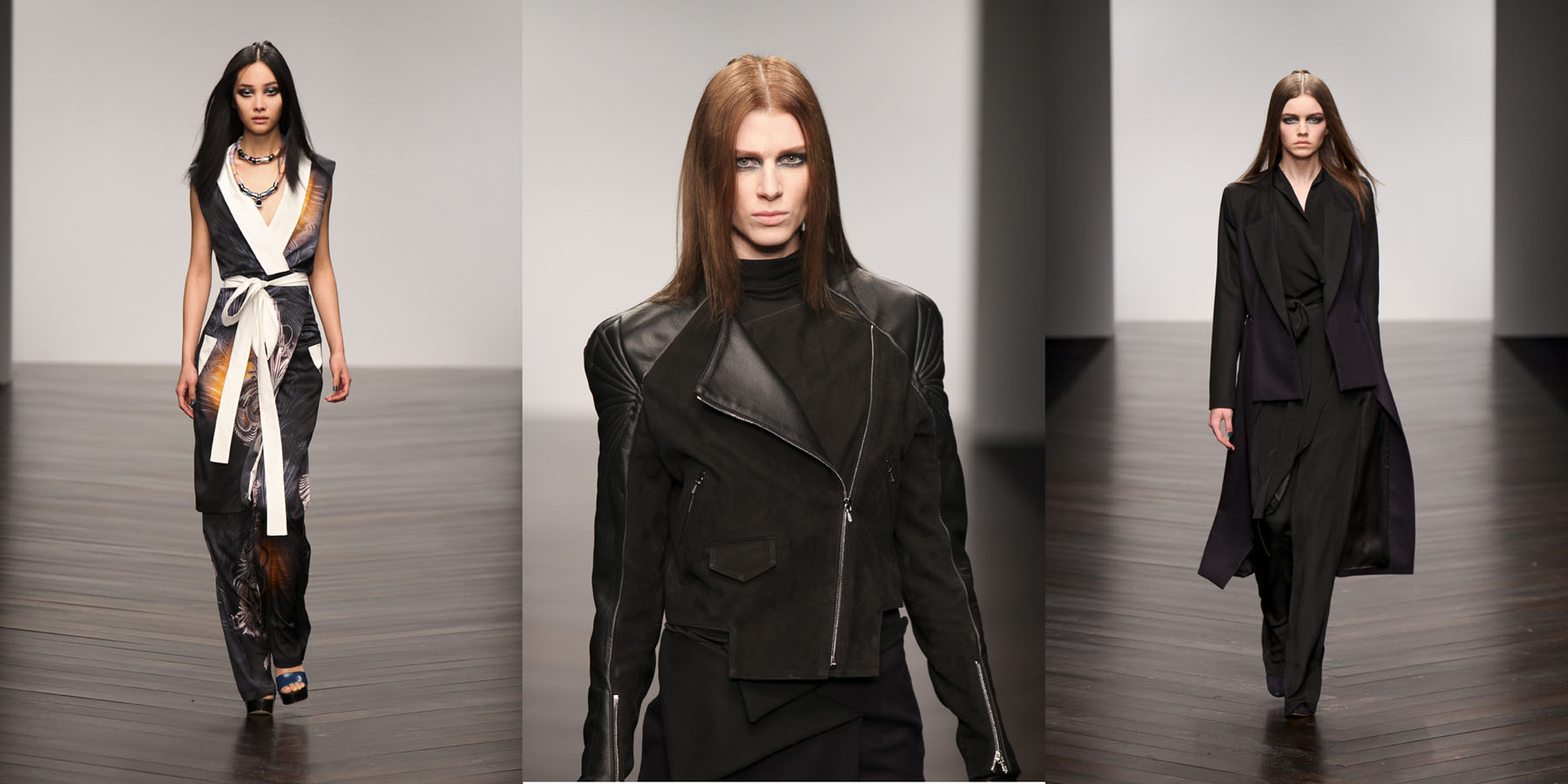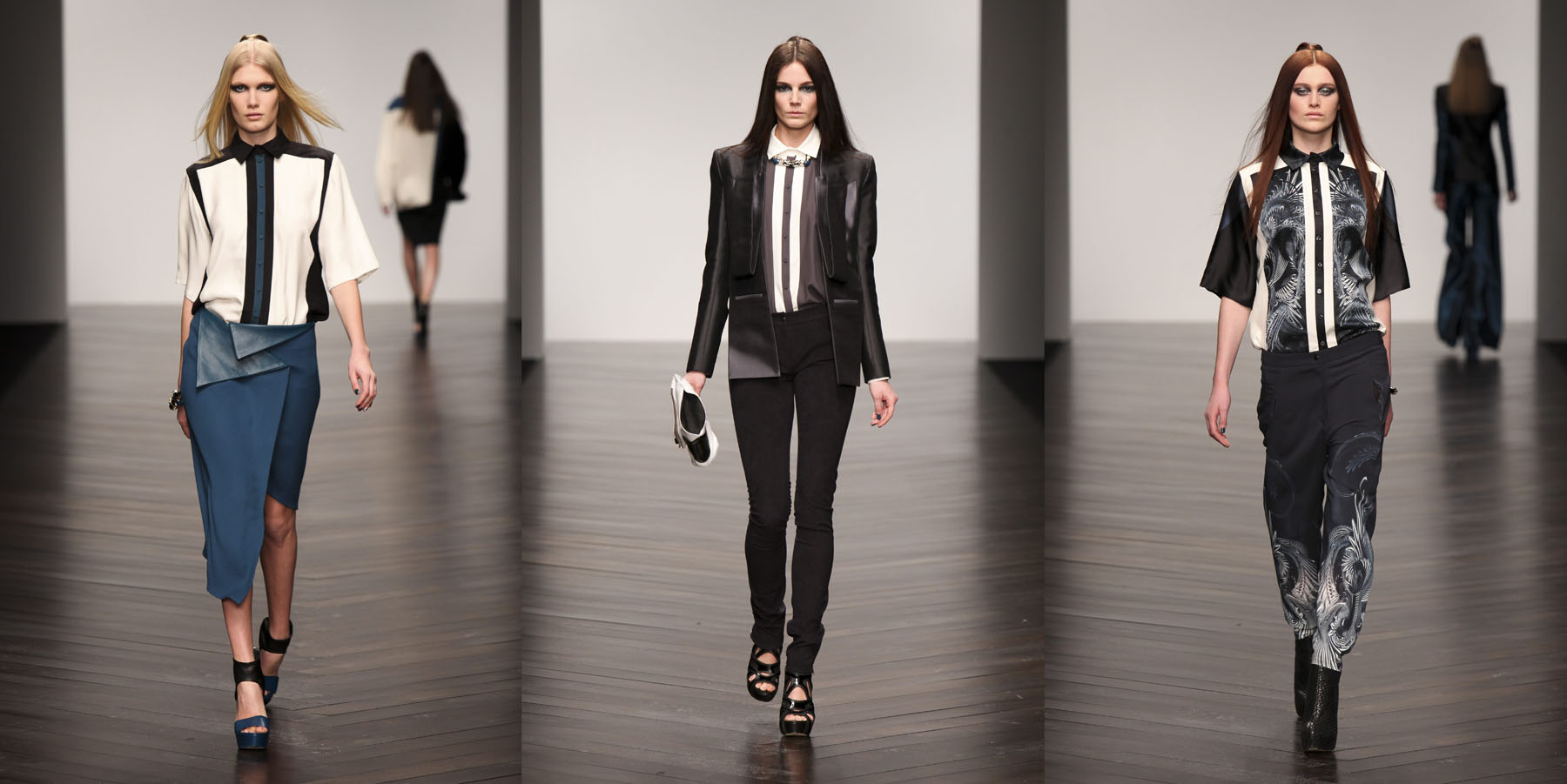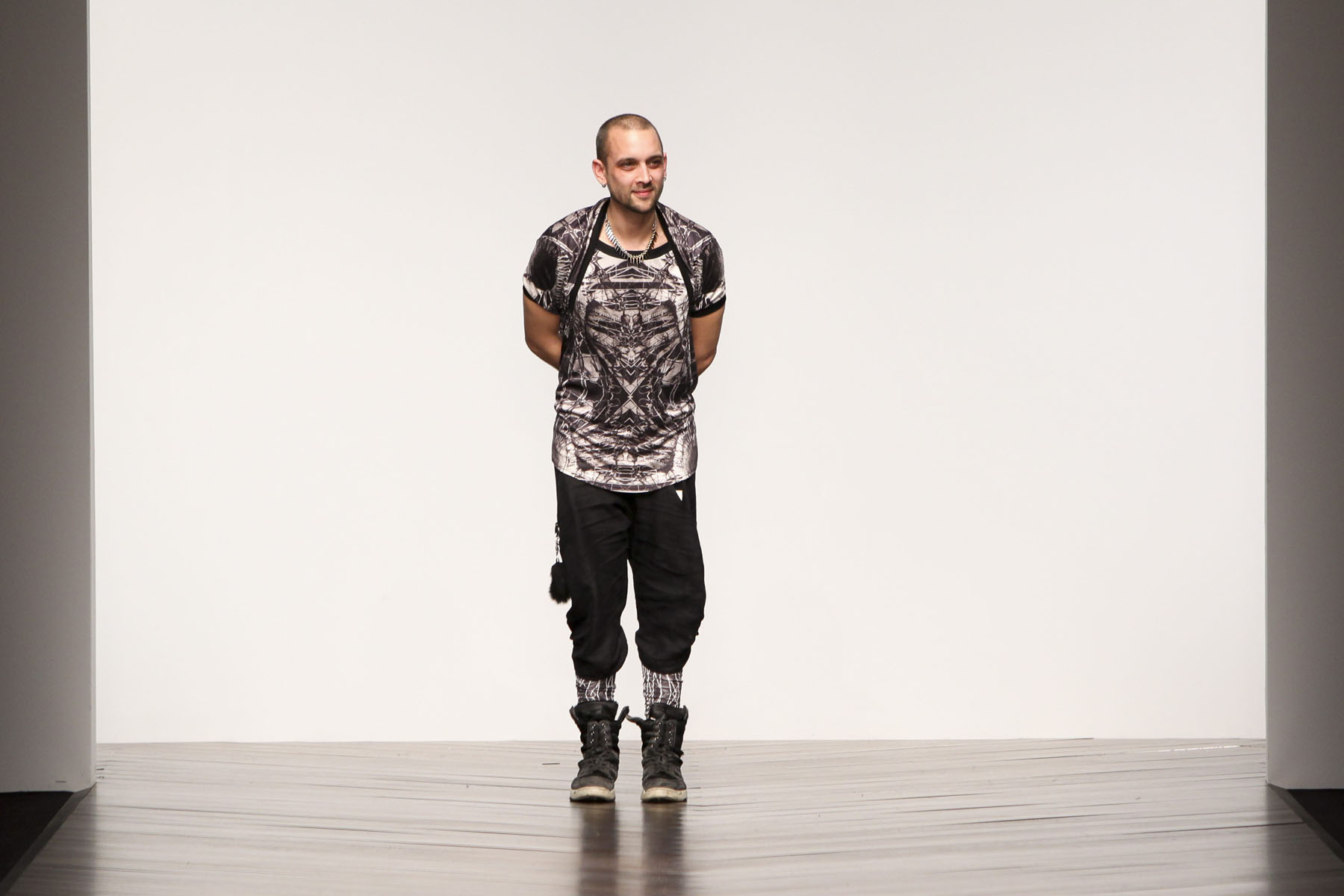 It was back to the future at Jean Pierre Braganza, who looked to sci-fi and fantasy for his AW13 collection Starkonnen.
Remember Natalie Portman's Star Wars, Queen Amidala, geisha-style costume? Well, hold that thought – because a similar futuristic samurai look was in evidence here. Kimono inspired cuts, obi belts, swirling dragon prints and an armour-like sculptural wool and leather waistcoat all added to the eastern flavour.
It was executed in a predominantly monochrome palette with accents of peach and teal, with plenty of Braganza's signature tailored separates in luxurious silk fabrics that will surely be snapped up by power-wielding businesswomen.
The reoccurring geometric print appears on everything from silk tunic dresses, to trousers, to an oversized leather bomber. At first I wondered if it was a starmap, or at least the blueprints to the death star, but it is in fact is a fascinating pattern in which every known shape appears.
[youtube]3wlhYWxkxtM[/youtube]
Hannah Kane