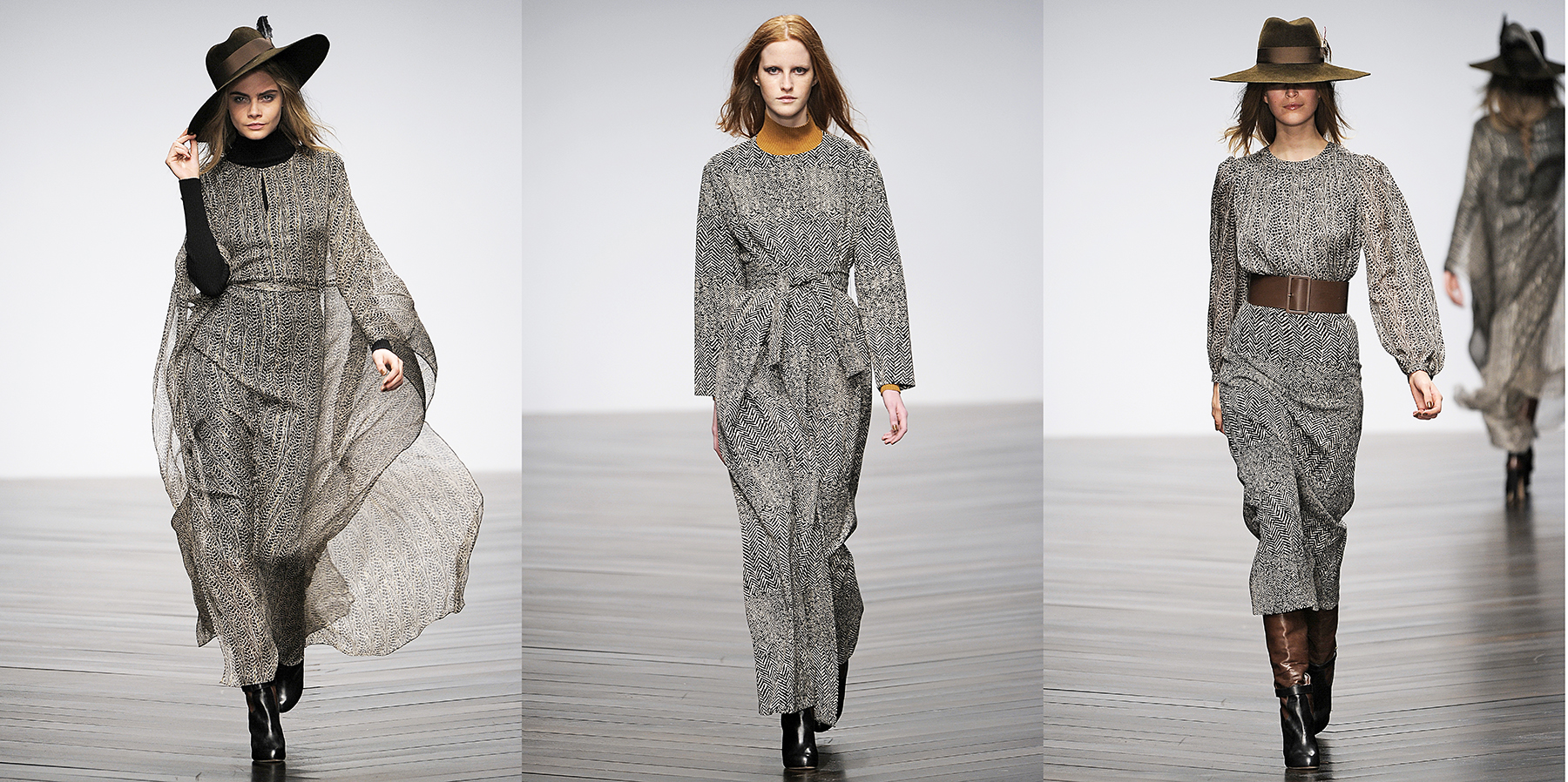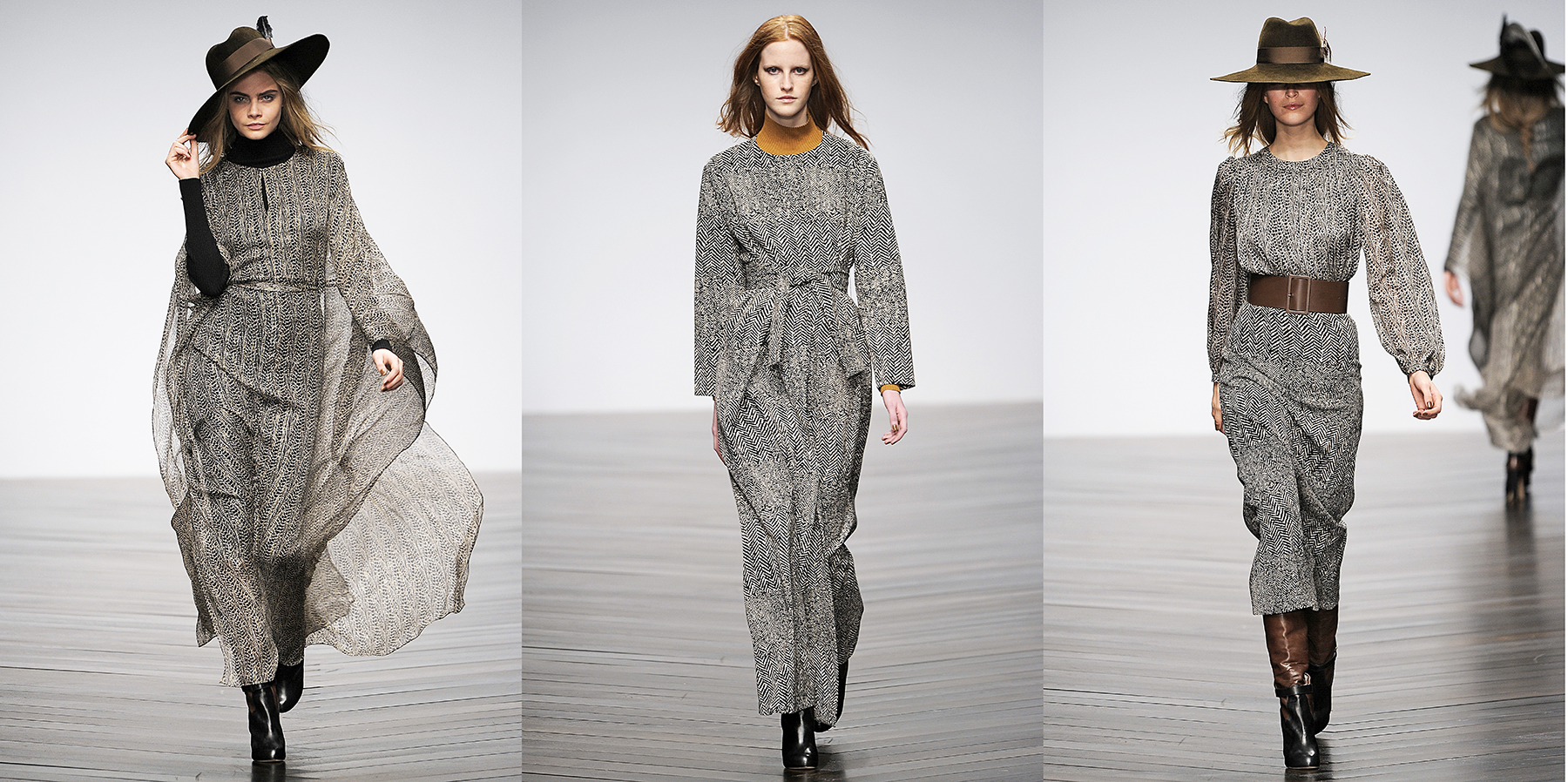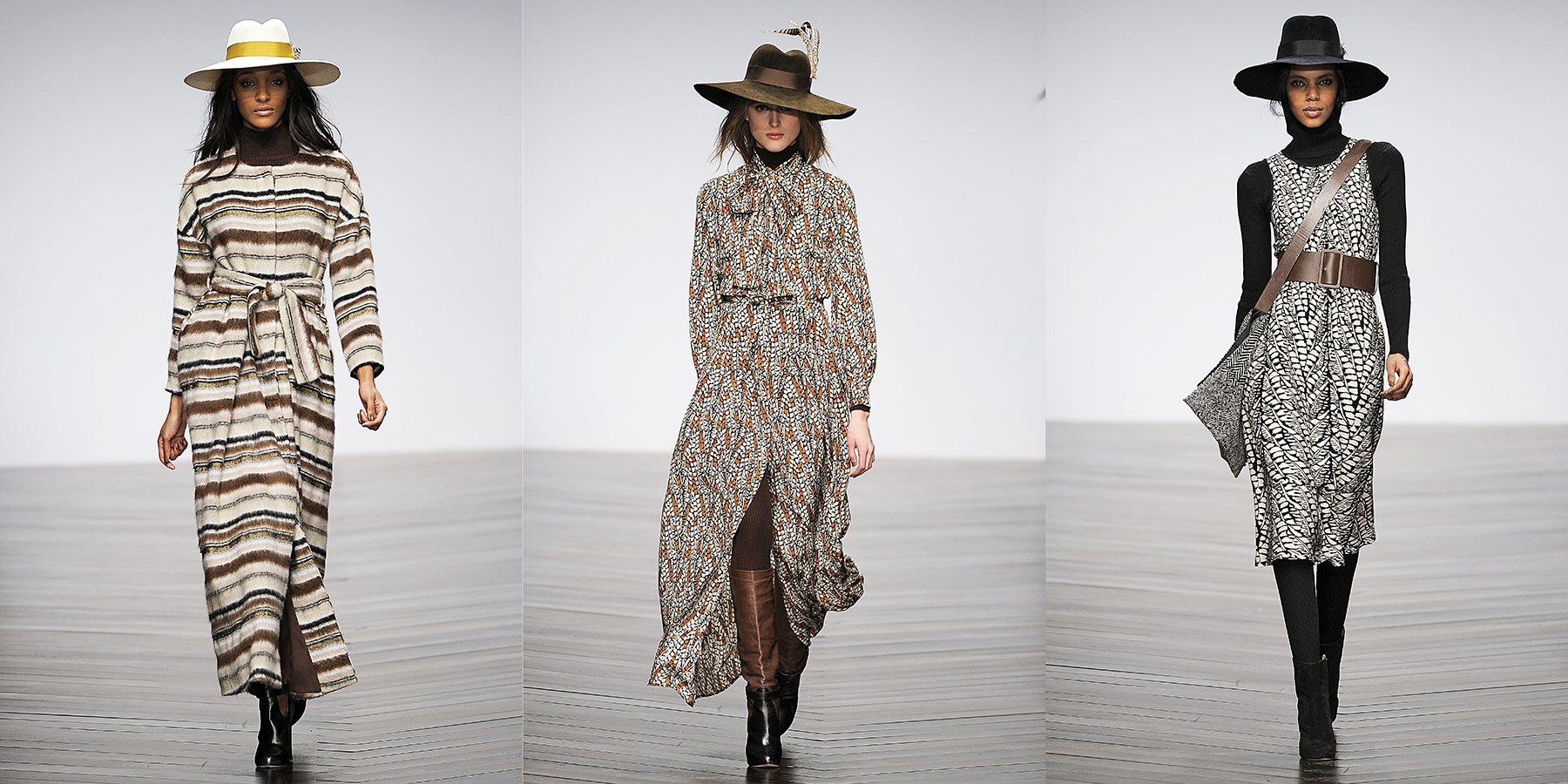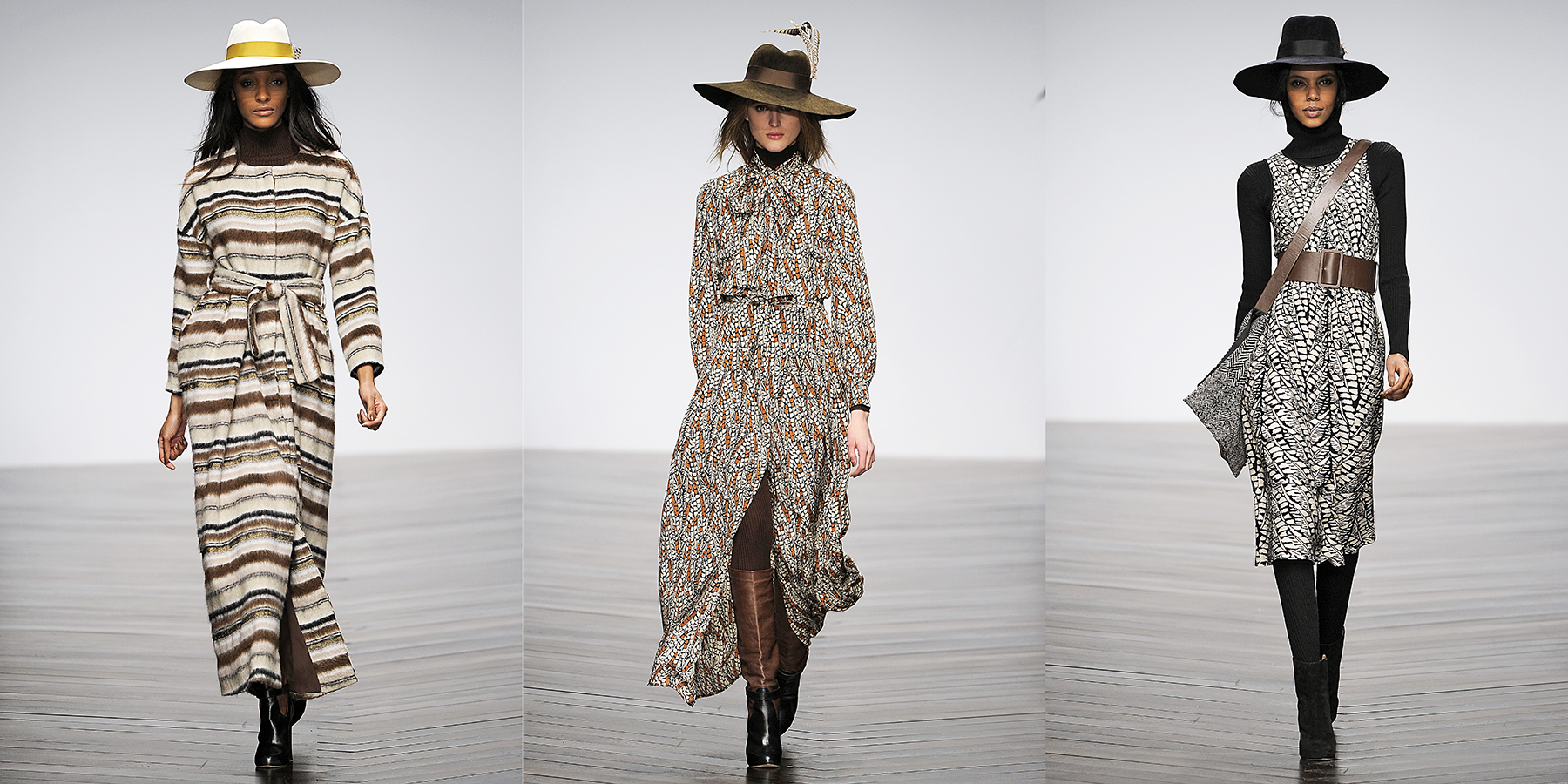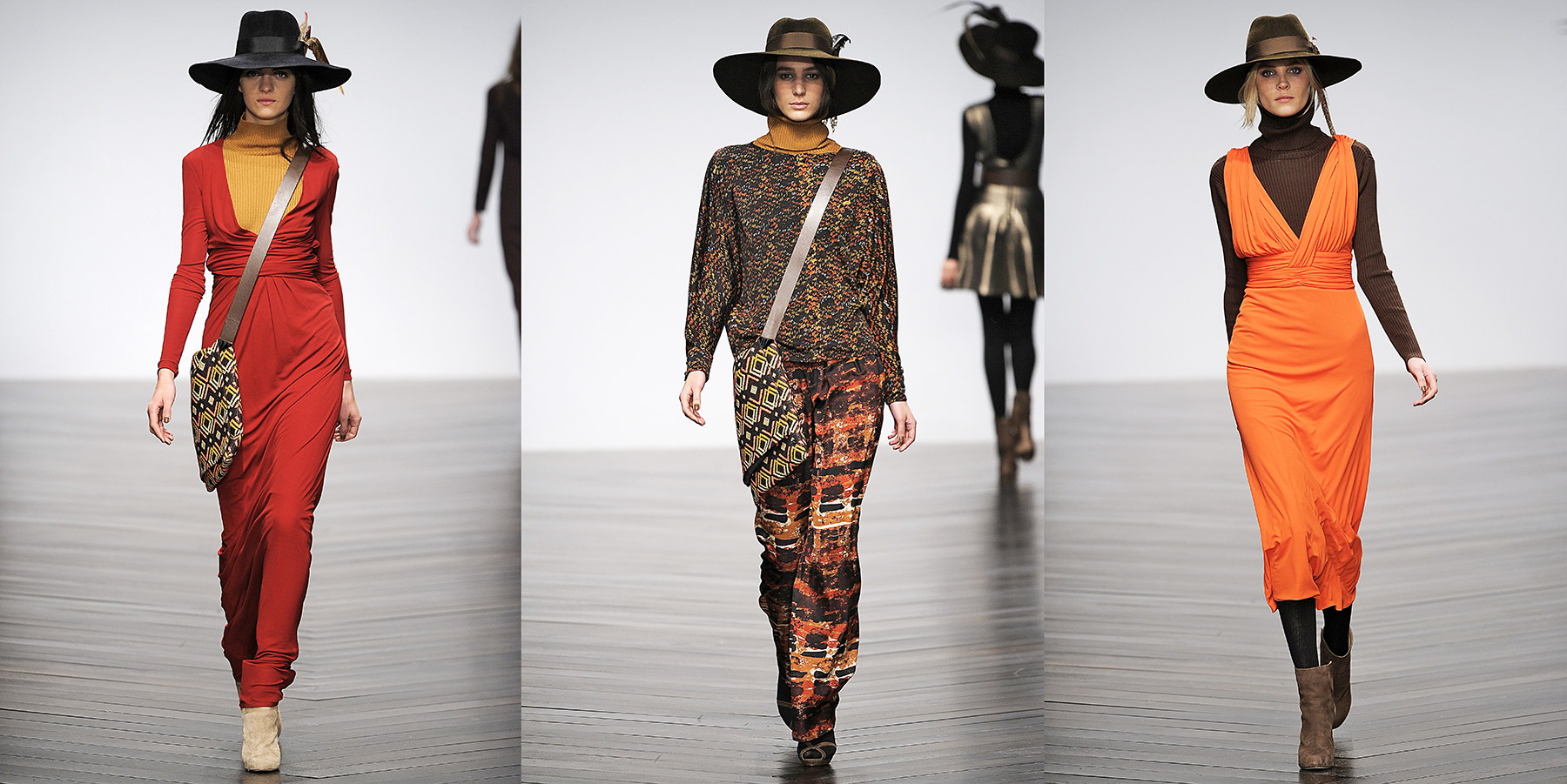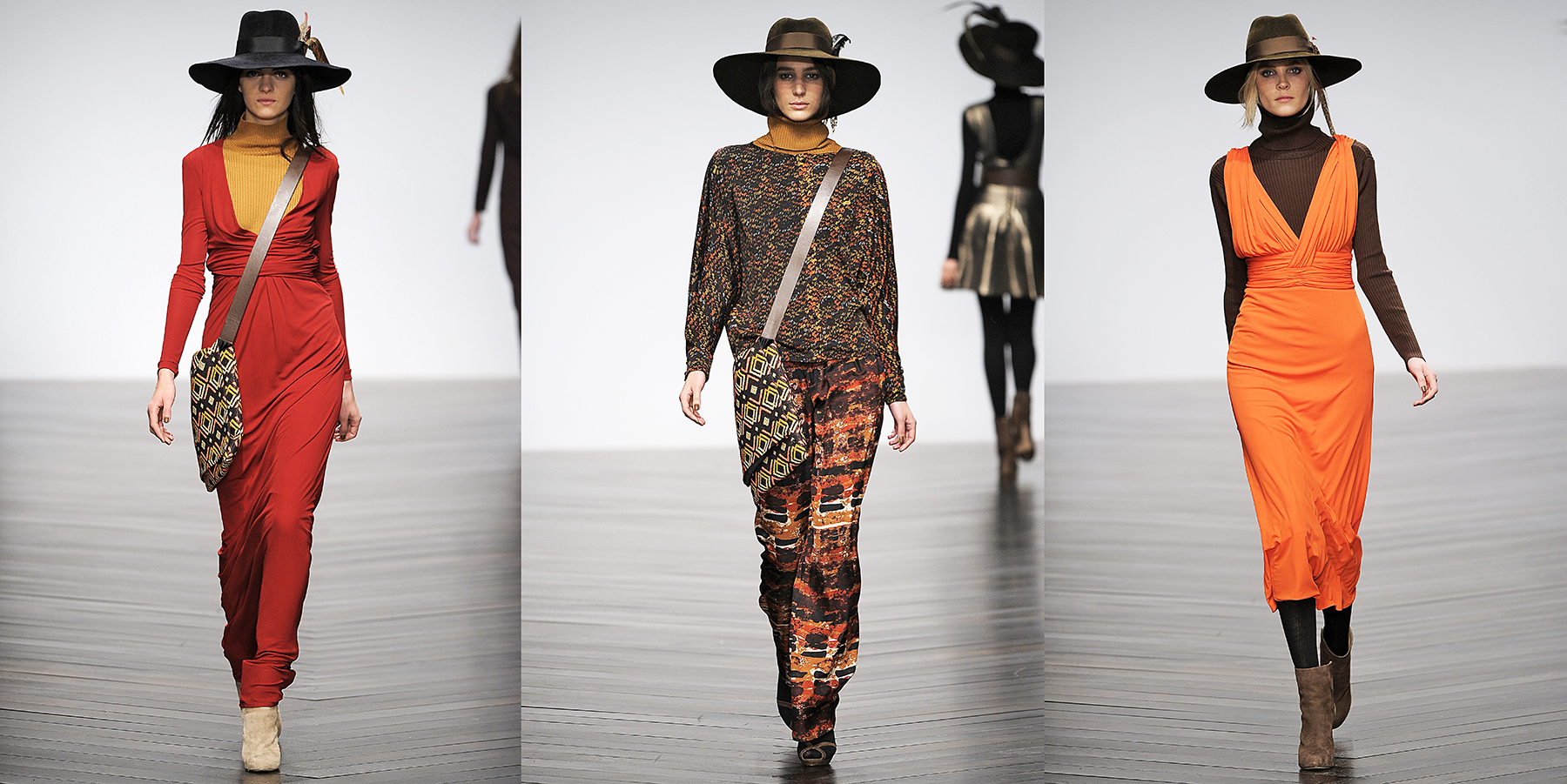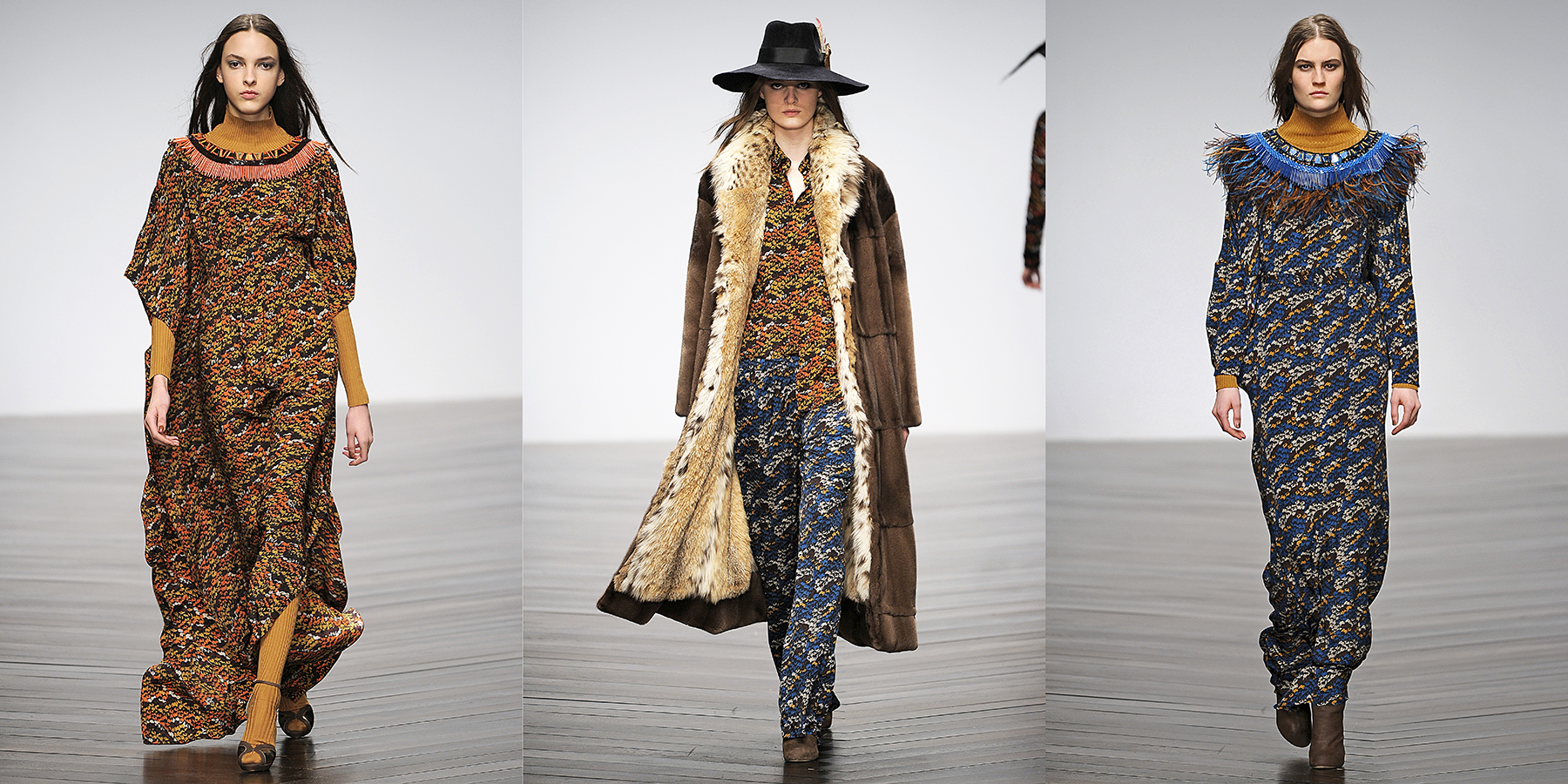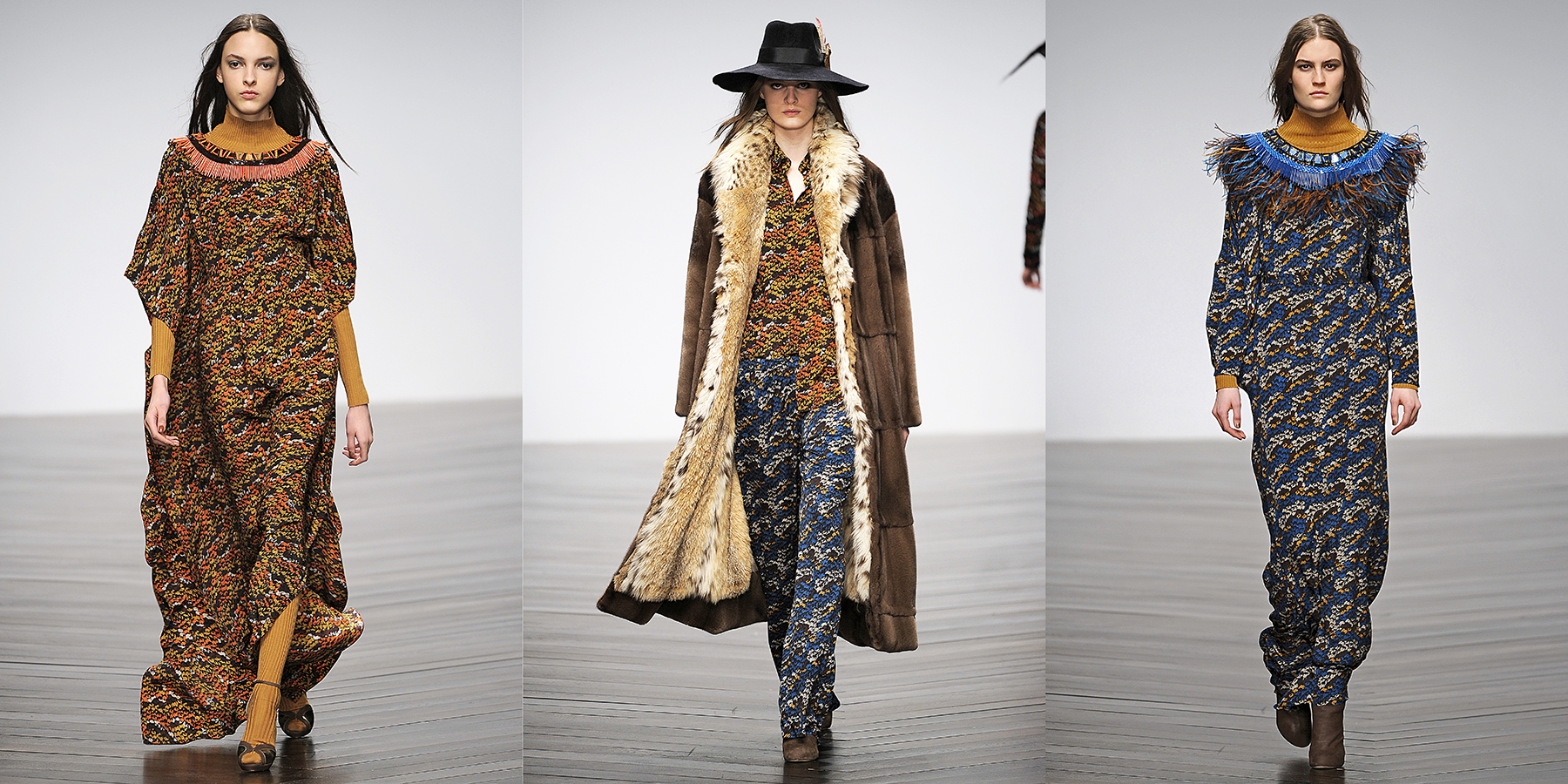 Stylish, wearable pieces in supremely flattering cuts, this AW13 Issa's Rio born Creative Director Daniella Helayel created another solid collection for the international buyers and her celebrity fan club that includes Scarlet Johansson, Beyoncé, Madonna, Sharon Stone, and famously the Duchess of Cambridge, who wore an Issa blue dress to announce her engagement.
Inspired by the windswept home of the Navajo Indians, the collection erred towards long-sleeved, floor skimming silk dresses in an array of earth-toned prints that veered from subtle brush strokes, to traditional blanket stripes, to bold geometric shapes. Feathers added detail and appeared, again, as a print, but also a a flamboyant ostrich collar, and in the giant, breathtaking plumes on oversized fedoras by milliner Piers Atkinson.
According to Helayel, her ideal client would be "The Queen of England. She is not just a style icon, but an icon in every sense of the word." While we can't quite see our Liz traipsing round Sandringham in an ikat poncho, it's entirely plausible that some of the flowing kaftans may have been designed with her pregnant granddaughter-in-law in mind.
[youtube]7Jz6cV3N36w[/youtube]
Hannah Kane