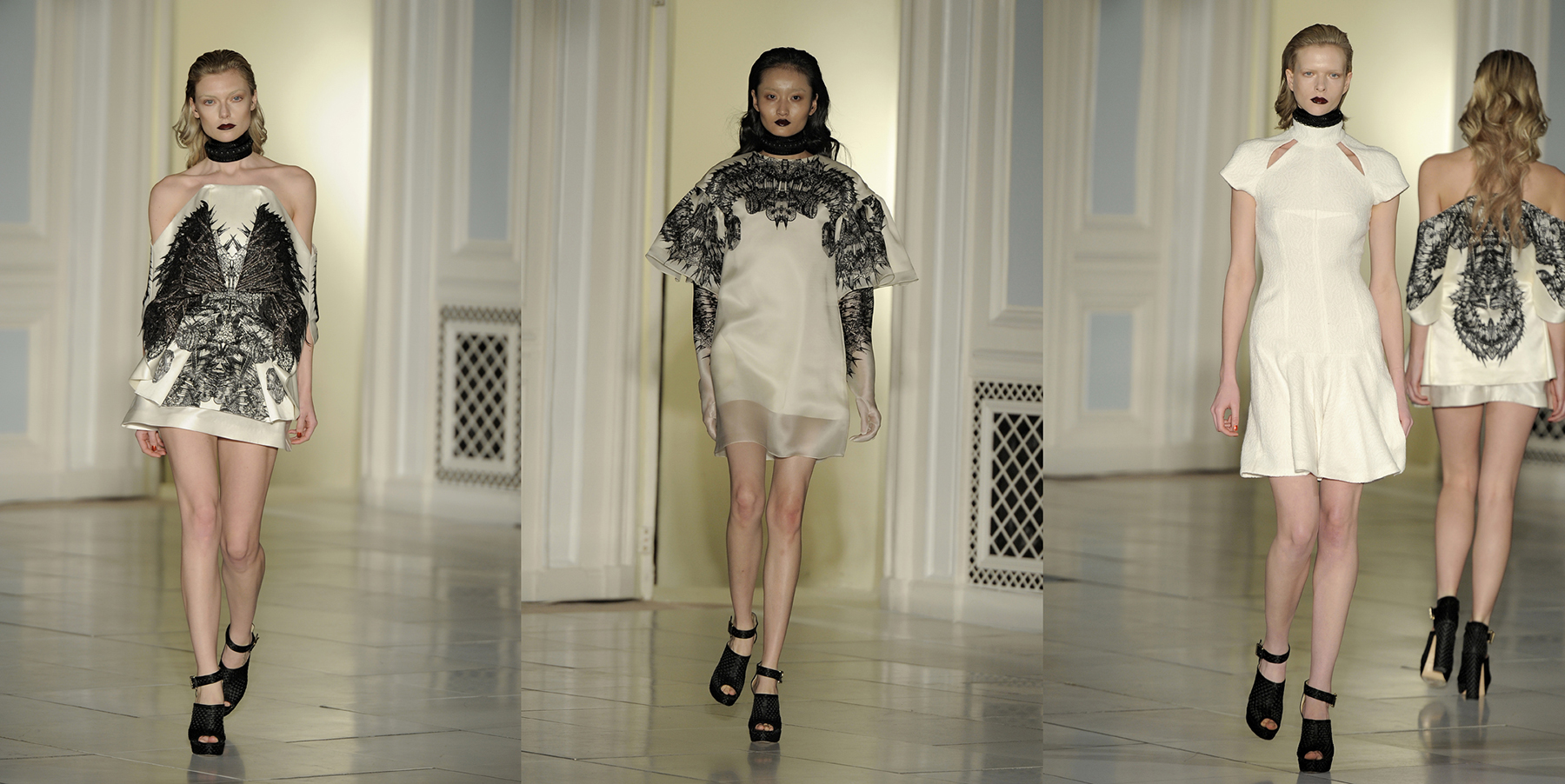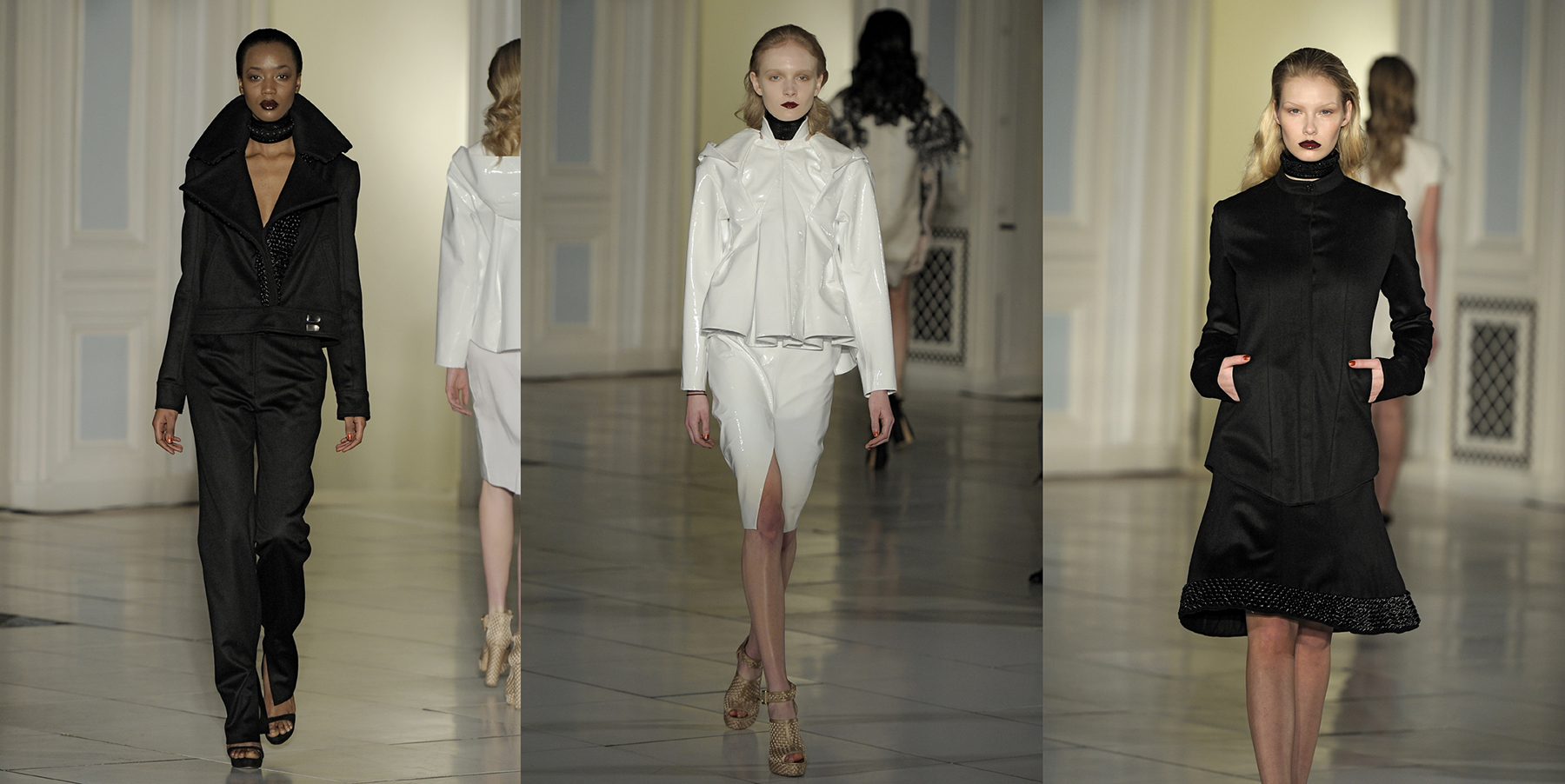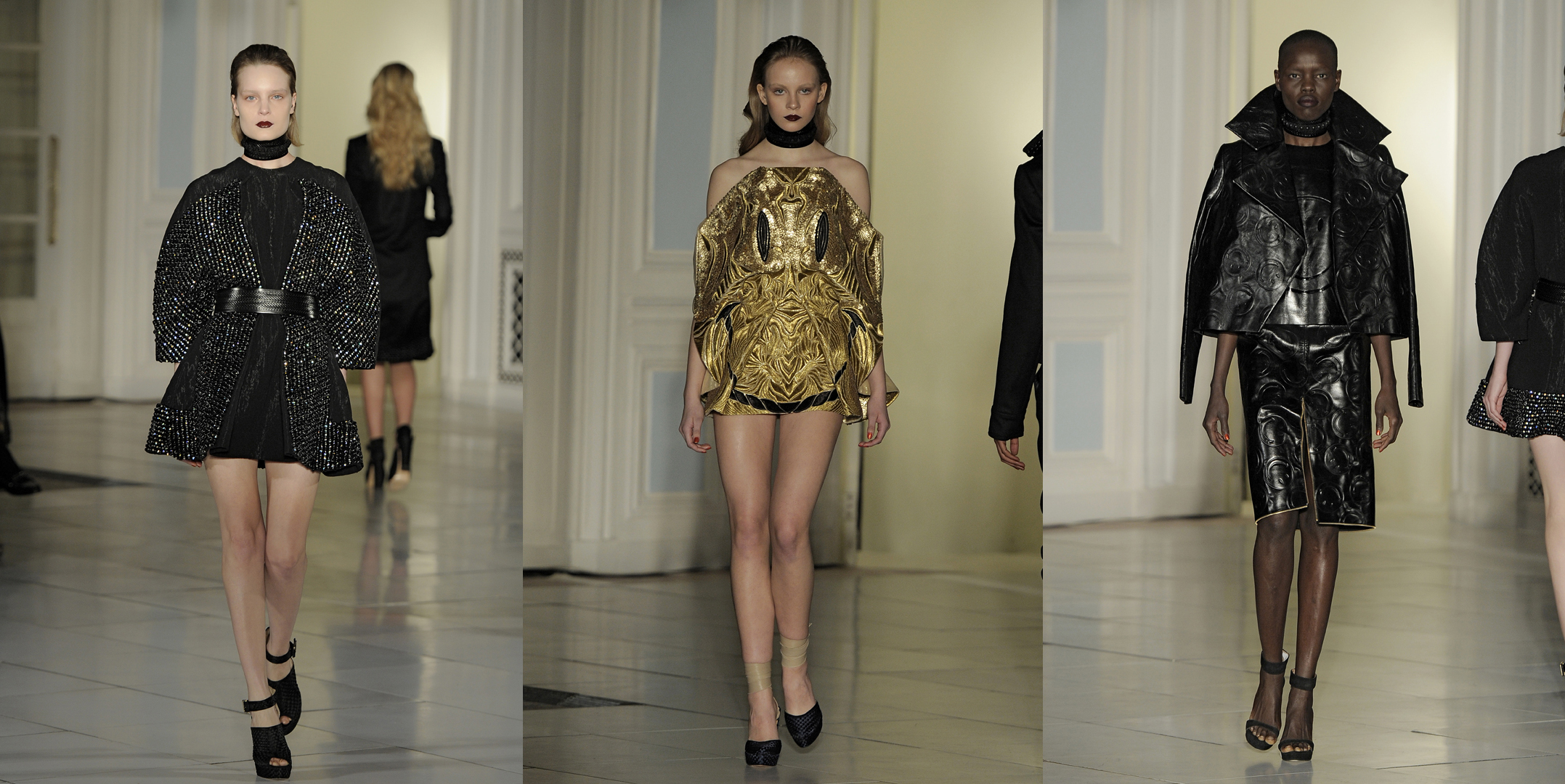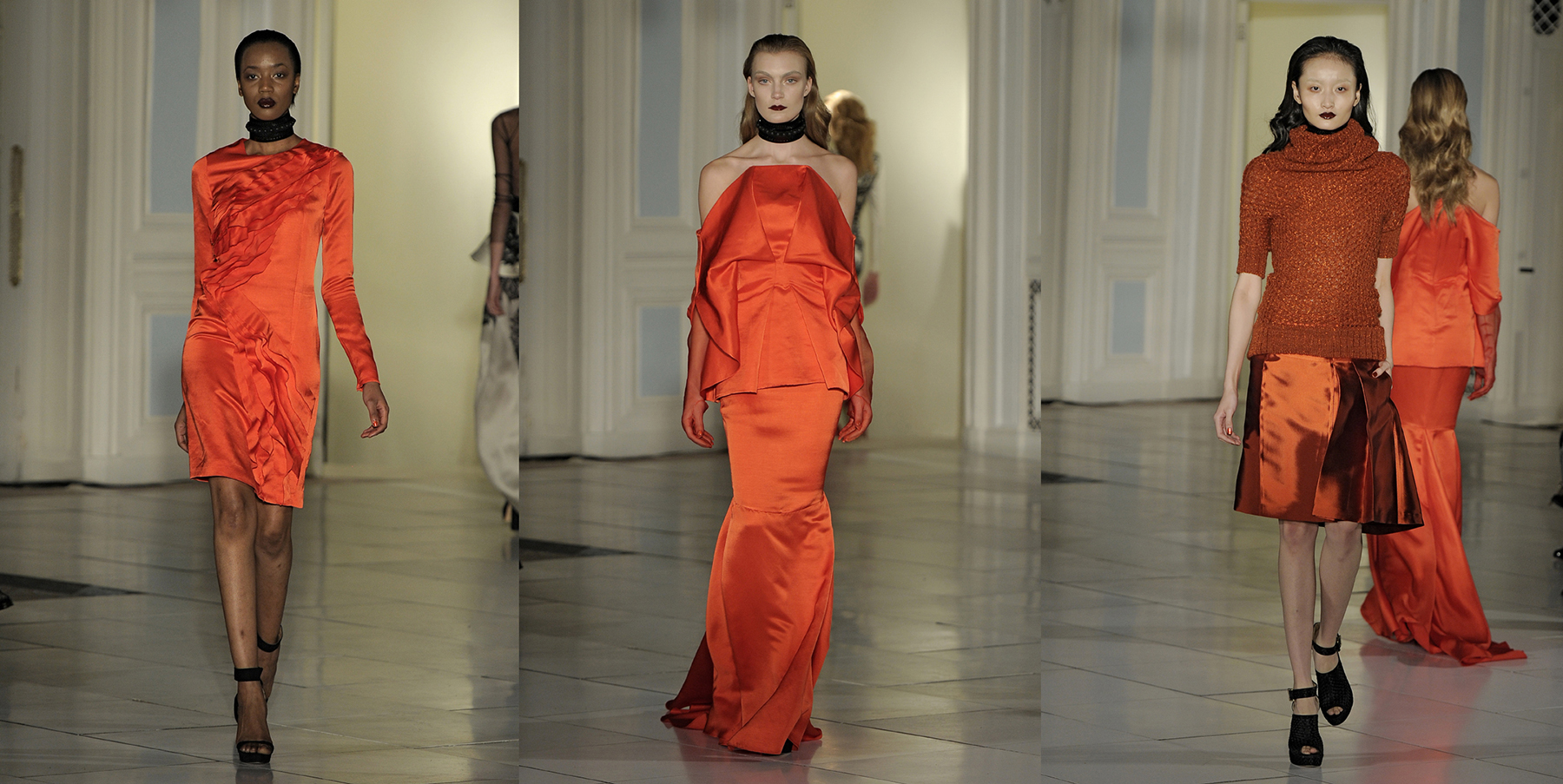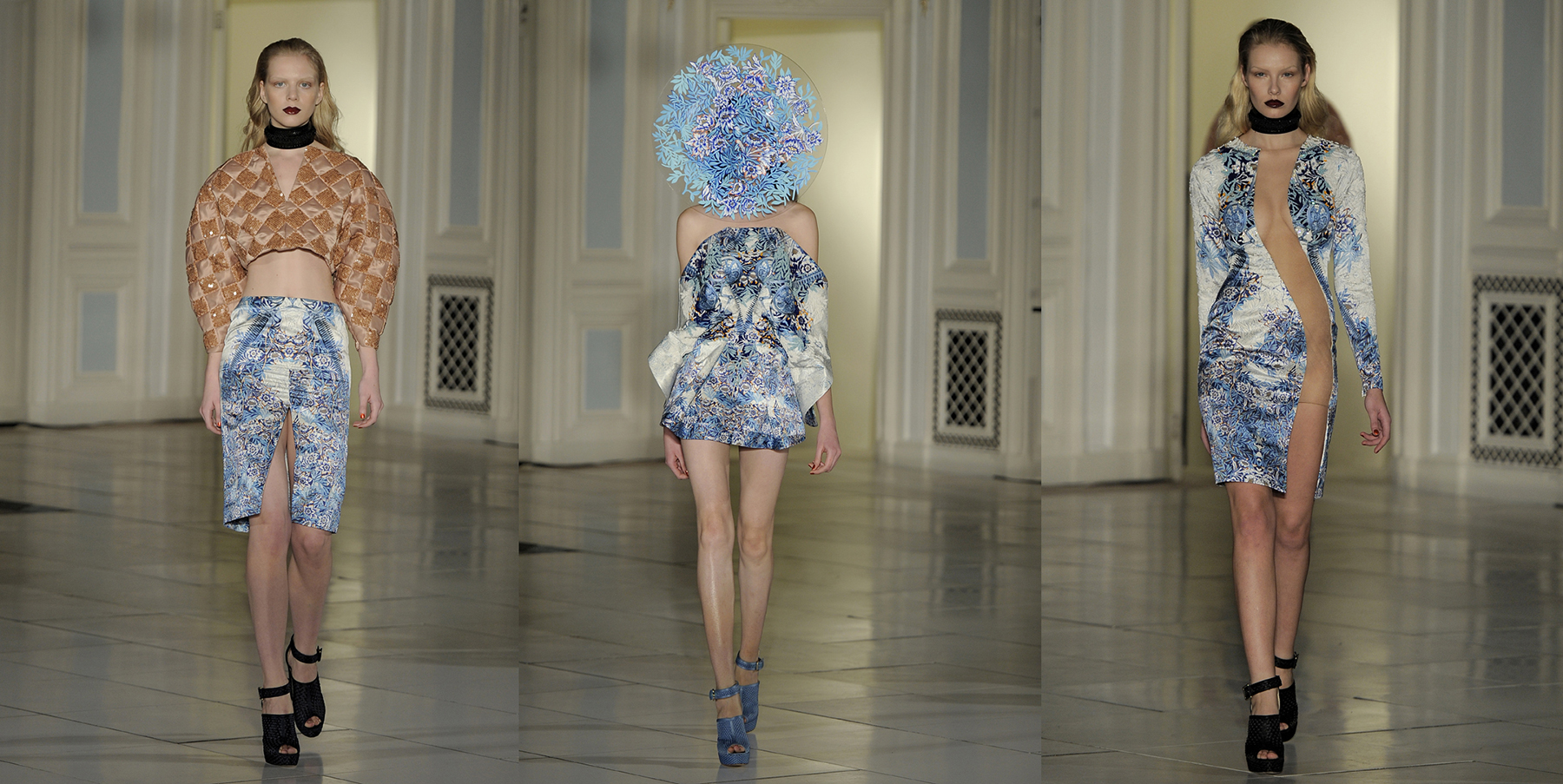 In the gilded opulence of the Savoy ballroom, ex-Fashion Fringe winning duo Fyodor Podgorny and Golan Frydman, aka Fyodor Golan, presented their AW13 collection. Entitled Belle De Jour after Luis Bunuel's 1967 film, according to the show notes it "unravels the intimate female exploration of a burgeoning adolescent learning to become a woman."
Excelling at the couture end of the ready to wear spectrum, Fyodor Golan's quality of cut and use of fabric is unsurpassable, and this time they also managed to create a collection of eveningwear that is, for the most part, wearable. The late sixties A-line shape is reinterpreted in a luxury context, and intense copper, carmine, and gold hues add warmth. Intricate crystal detailing elevates the little black dress into "wow" territory.
Fyodor Golan are the unsung heroes of the London Fashion Week schedule – consistently creative and a good example of why this city has so much to offer the international market.
[youtube]qTVgex2Xh4c[/youtube]
Hannah Kane