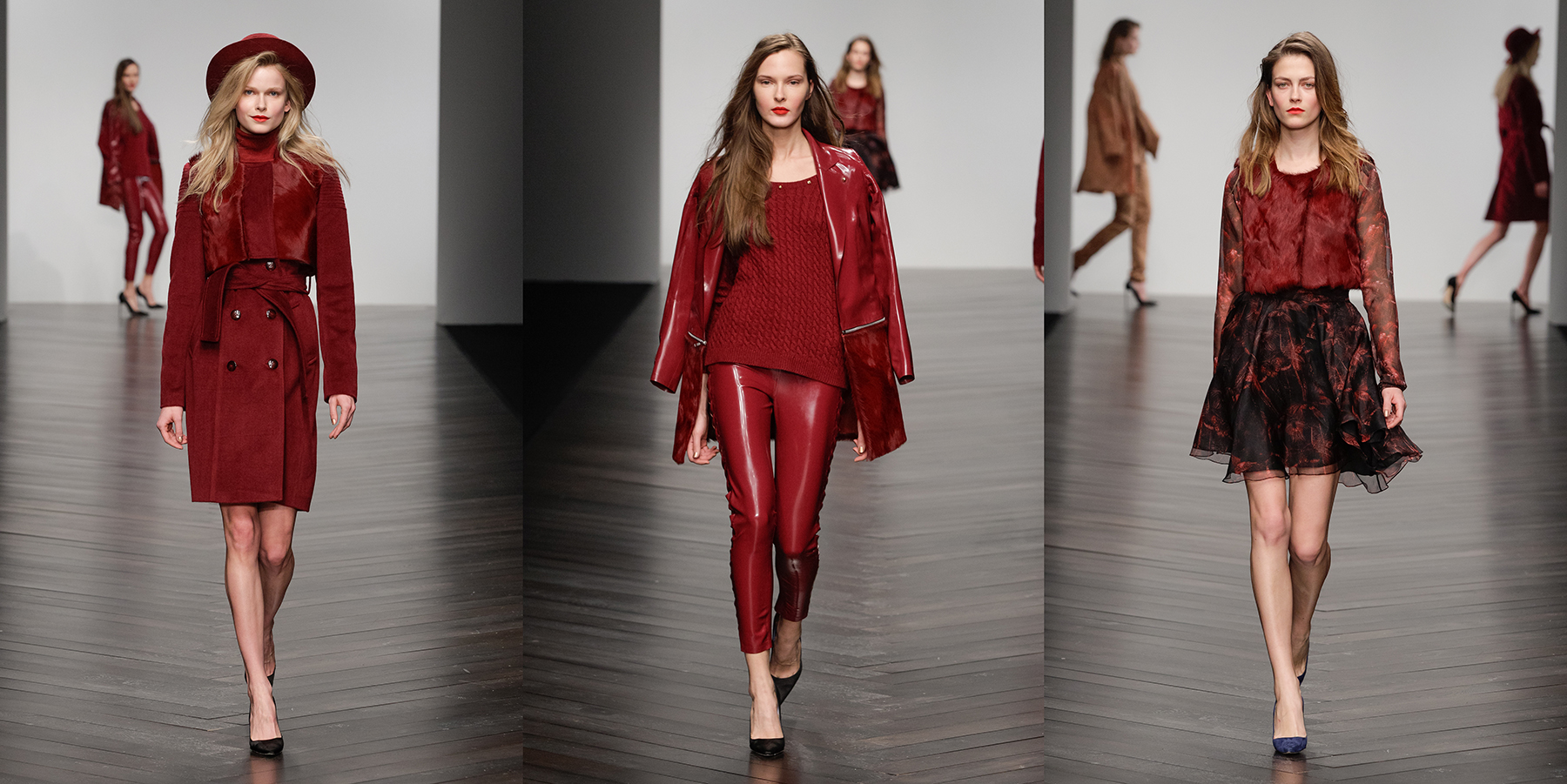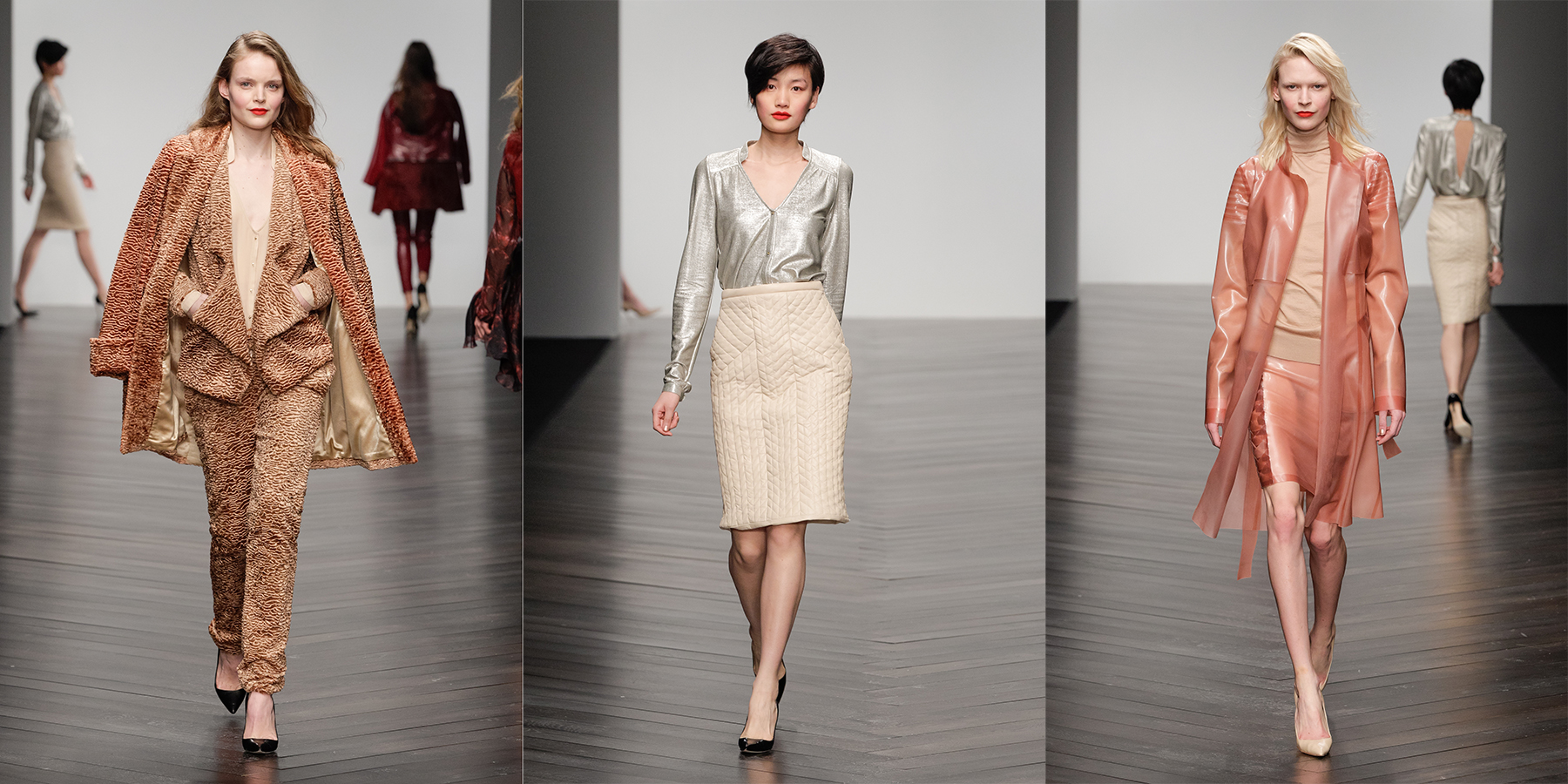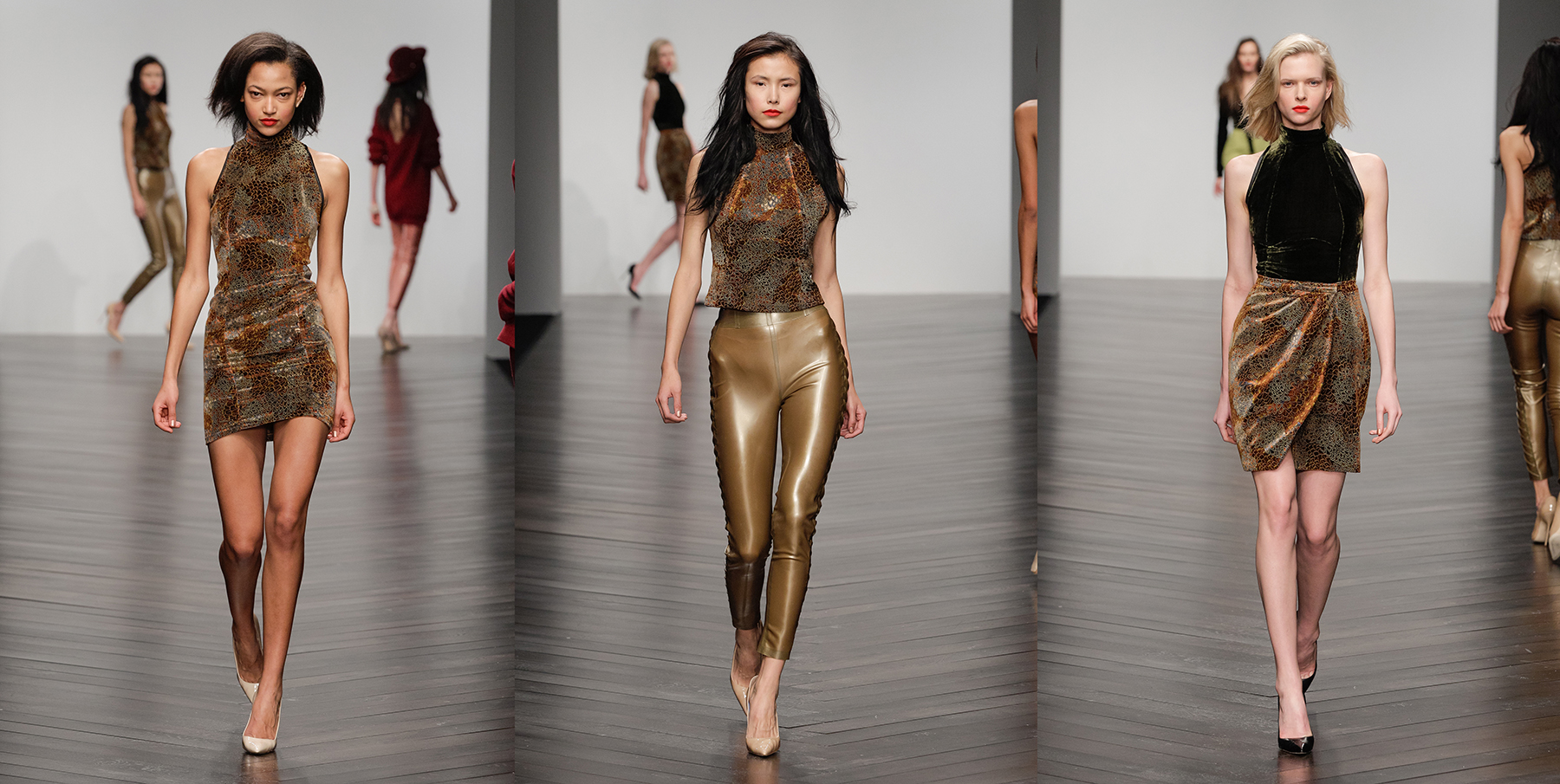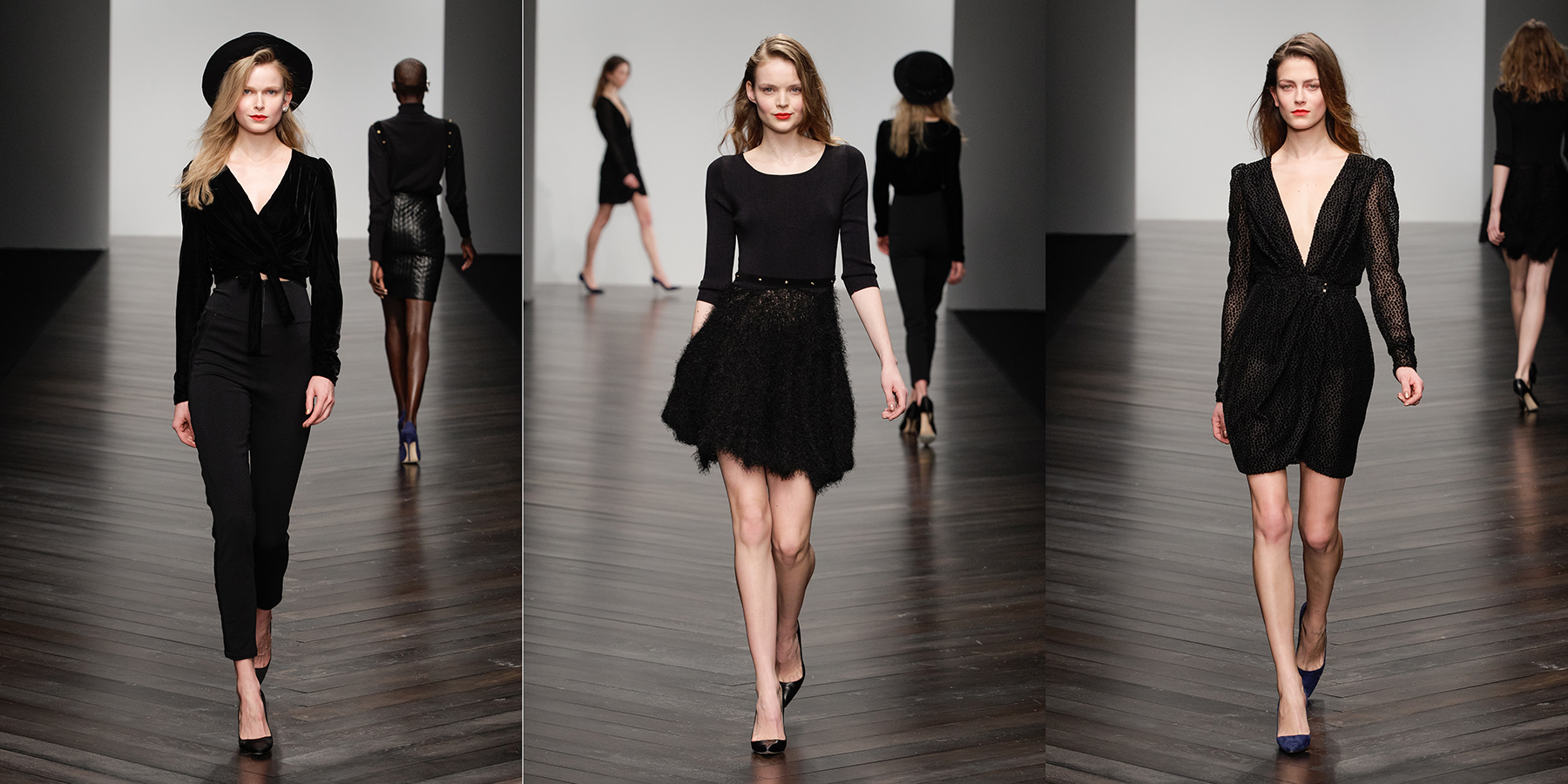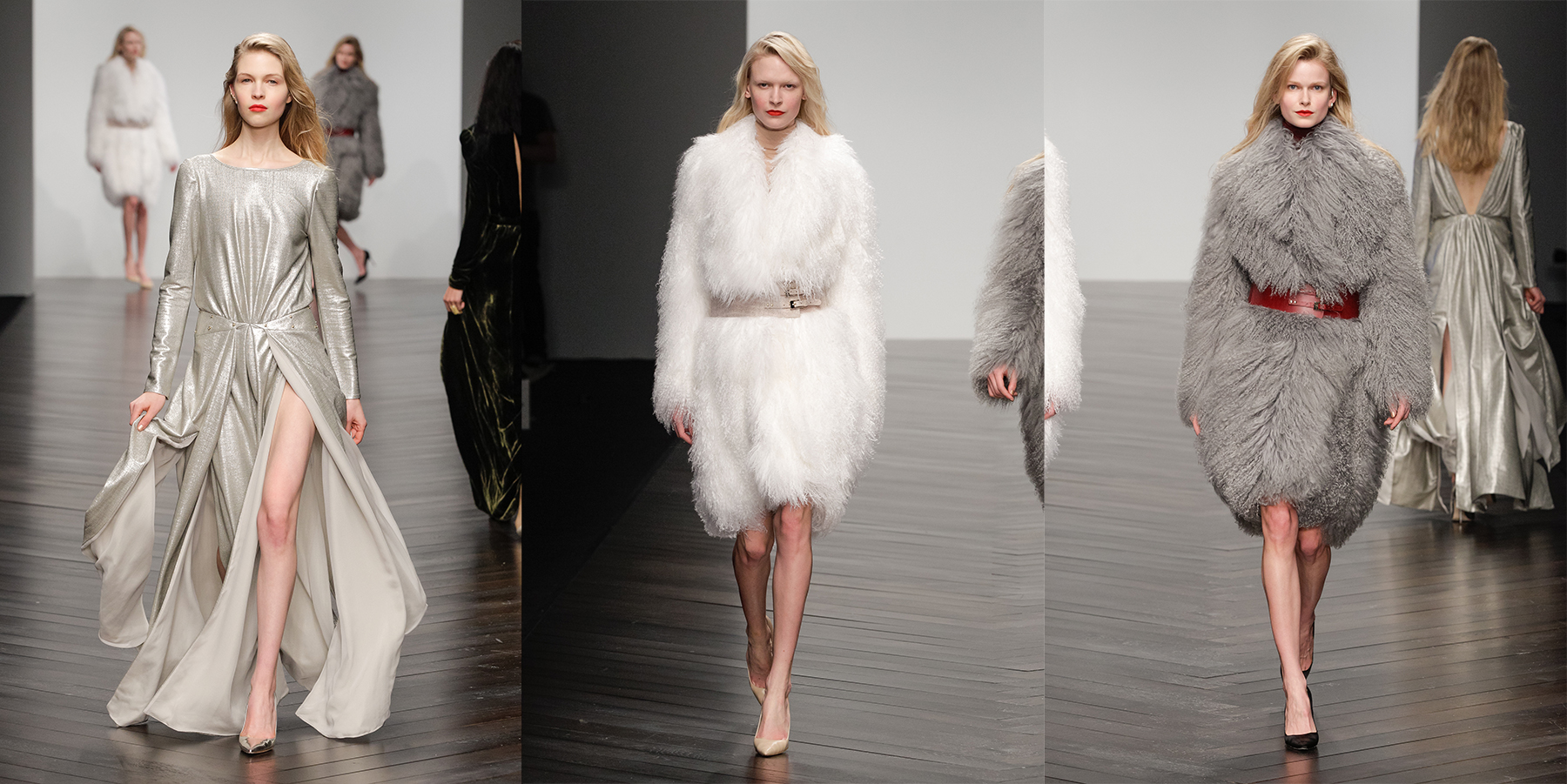 Continuing the streak of strong shows on day 1 – twin sisters Daniela and Annette presented their take on seventies style with their Velvet Outlaw collection.
Deep maraschino cherry and caramel hues were good enough to eat. Velvet, velvet bouclé, devoré, cashwool, shearling and ponyskin added 'touch-me' texture, while the restrained and clever use of latex (a collaboration with latex couturiers Vin + Omi) was by far the best 'mainstream' use of this material we've seen – just a nod to the fetish scene without being too outré.
The girls say they were inspired by the Z-boys, the Californian skateboarding group of the seventies who pioneered the 'extreme' style of skating we know today, as well as the brilliant photographer Sarah Moon – and it was certainly the latter that was more apparent, as well as a touch of the Bianca-Jaggers. Think boxy suits with narrow legs, tousled hair, studded bowlers, a little leopard, roll necks for day and deep Vs for night, and that Studio 54 worthy thigh-flashing silver frock. Music references that wouldn't have been lost on the assembled FROW – Marina Diamandis, Mollie from the Saturdays, and our music ed Kate Nash.
In short, a strong, balanced collection that made the audience yearn to be a 'Felder Felder girl' who, according to them, is "a charismatic woman who is at ease with herself and the world. Young at heart and a little wild too."
Hannah Kane