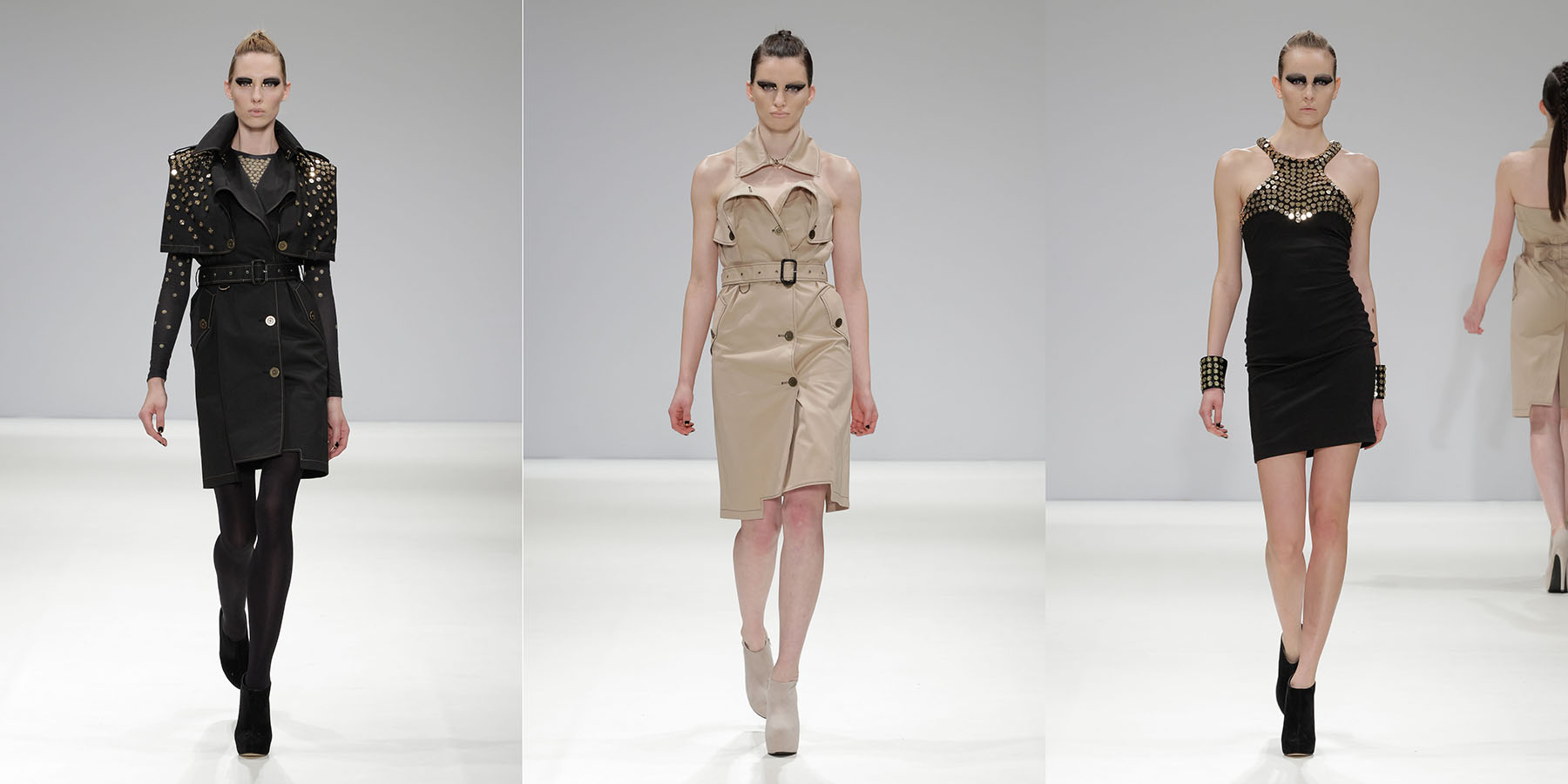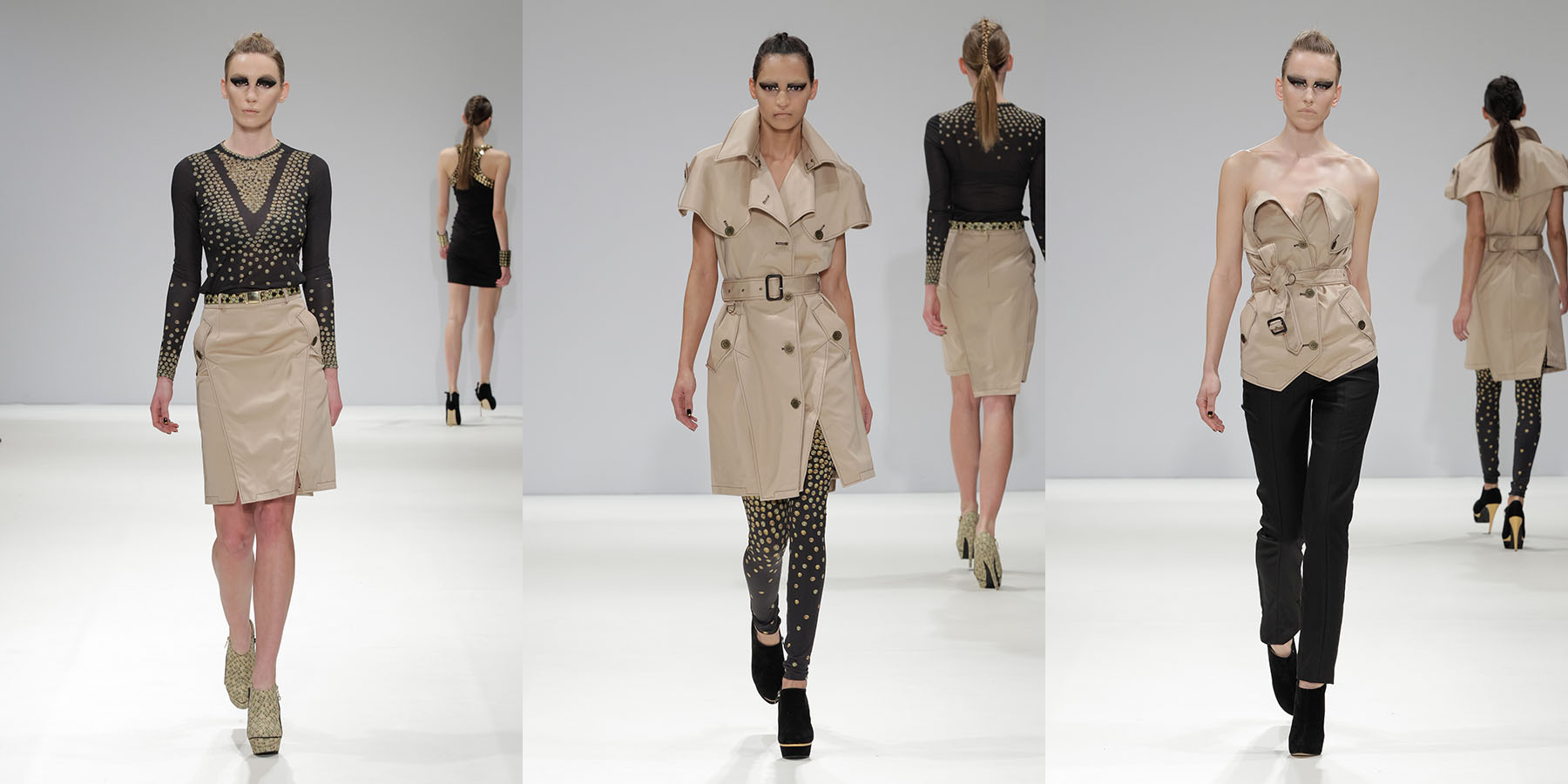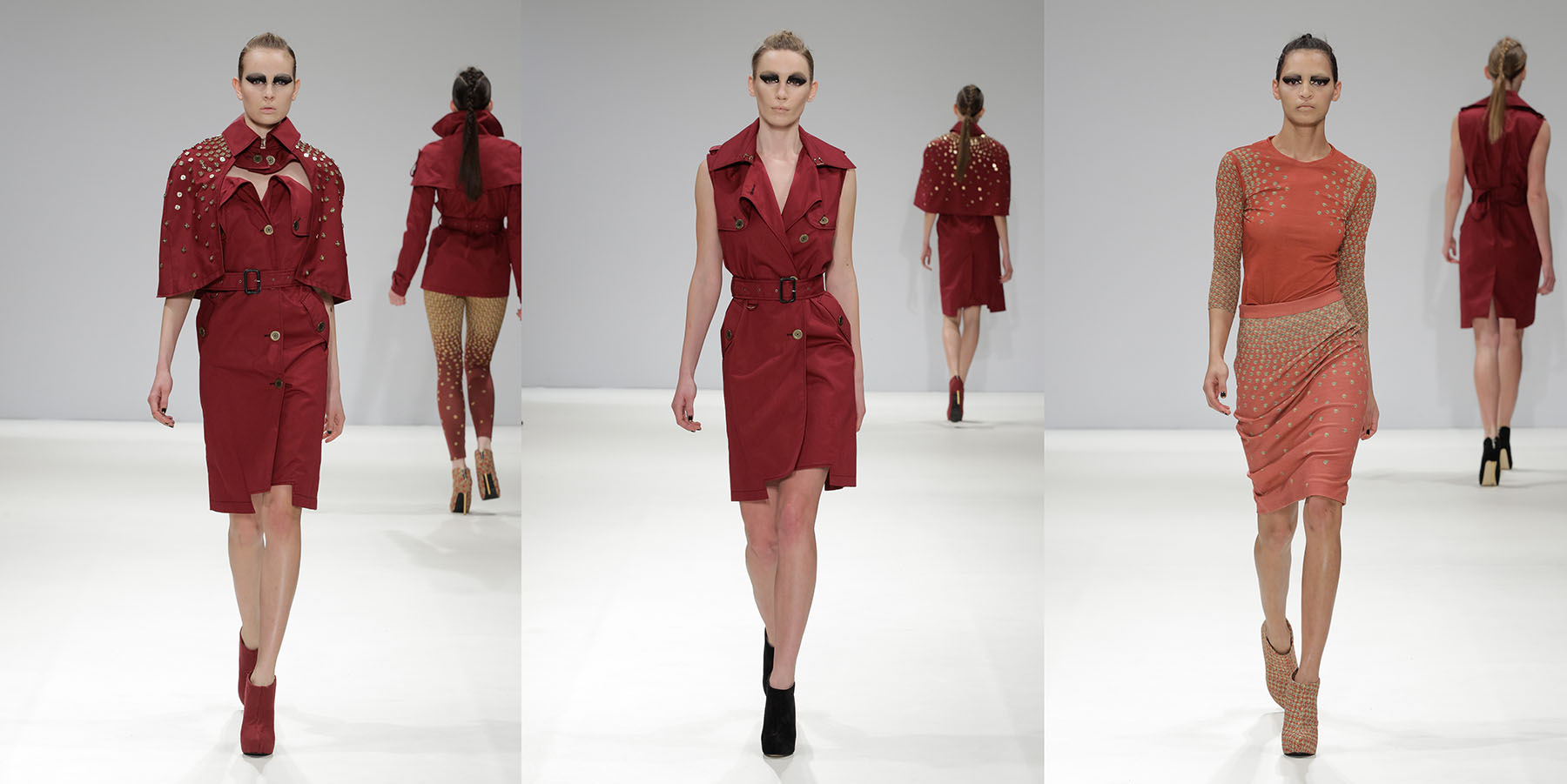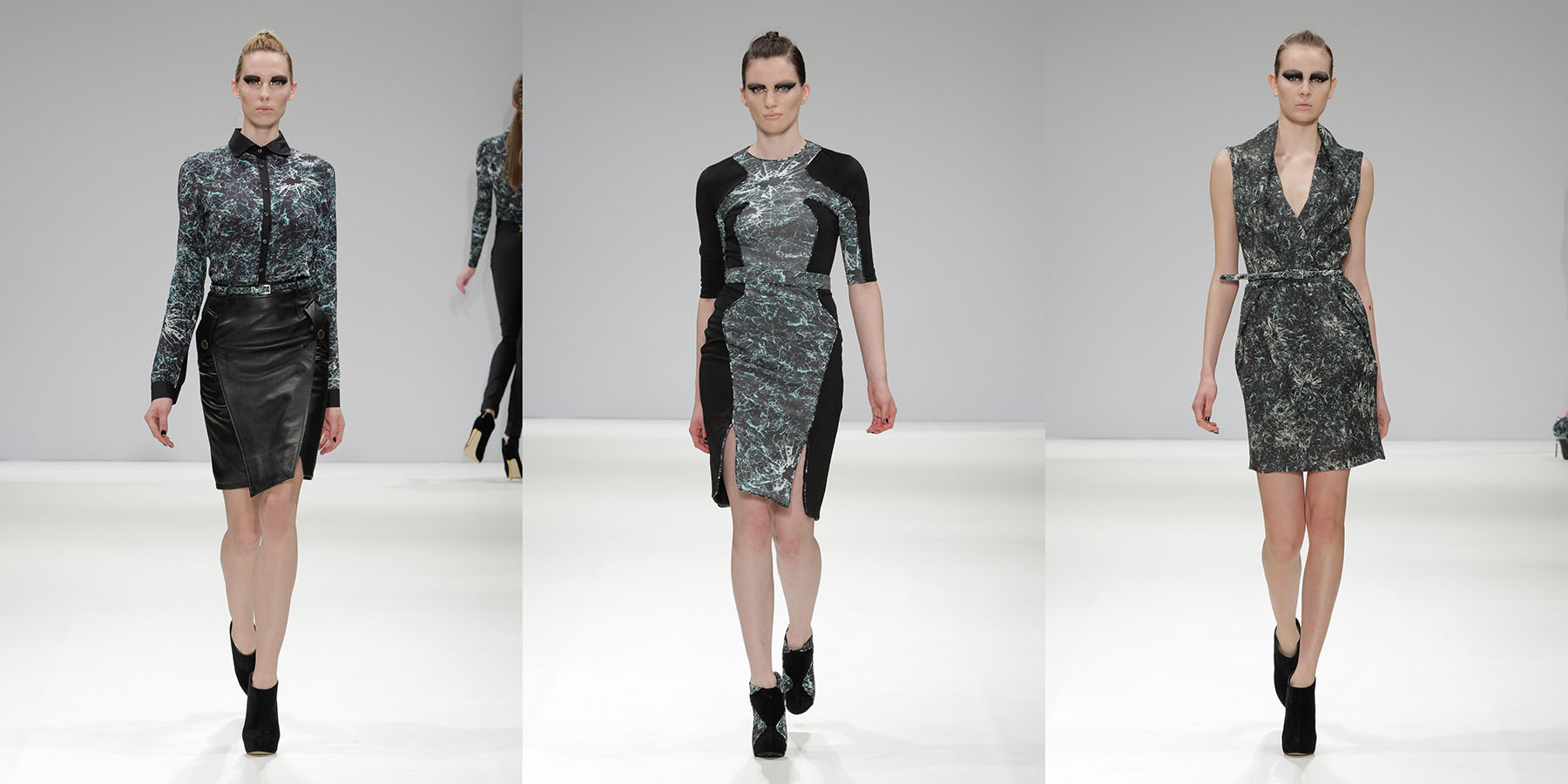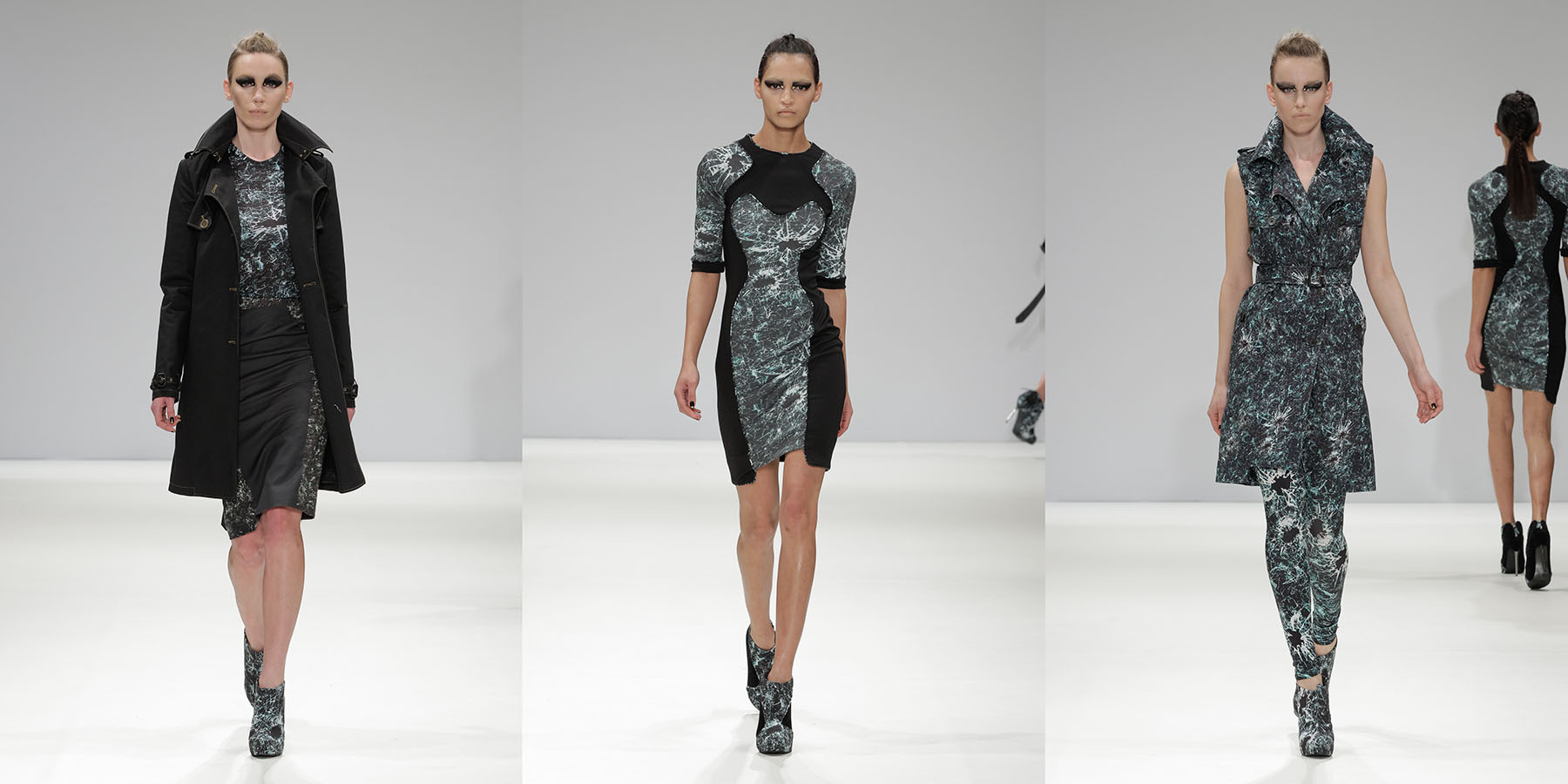 Continuing his interest with Greek mythology (SS13 explored the Judgement of Paris), Singapore-born Eugene Lin looks to a modern interpretation of how Cupid's arrow caused Helen of Troy to fall in love with Paris. Except that his arrow has been replaced by a gun.
First onto the catwalk came a black trench, complete with embellishment that initially appeared to be innocuous buttons, but were in fact the bullet casings from a Colt 45. The bullet theme continued as a print throughout the collection, and in its counterpart, a shattered bullet-through-glass print. Hues were blood red, military khaki, black, and teal.
Lin's training as a pattern cutter was evident in the cut of the dresses and tailored separates, but it was really the trench coats that were the stars of the show. As for the theme, "contrasts between the involuntary violence and fragility of love" is nothing if not topical.
Hannah Kane
Photography: Christopher Dadey