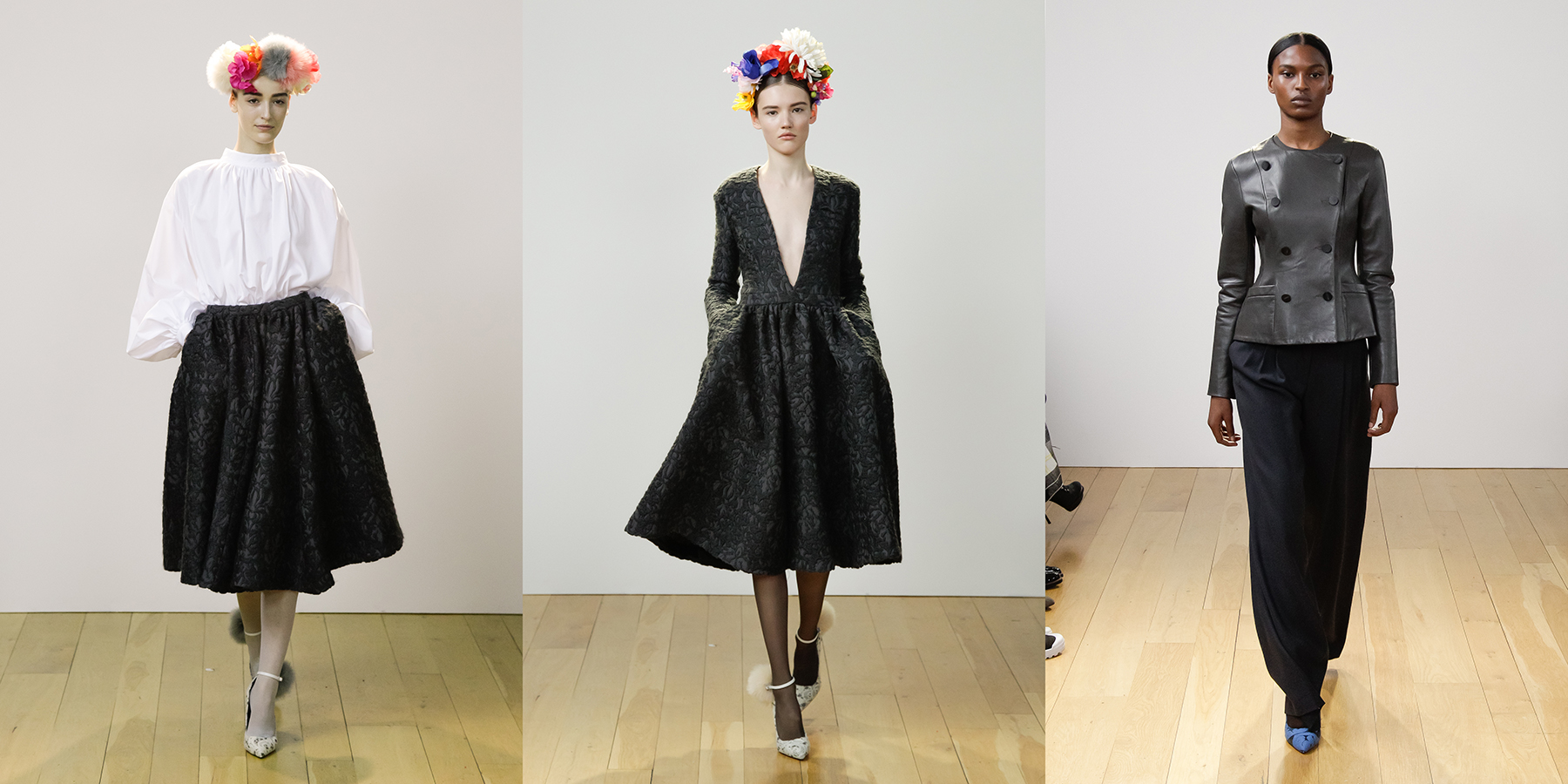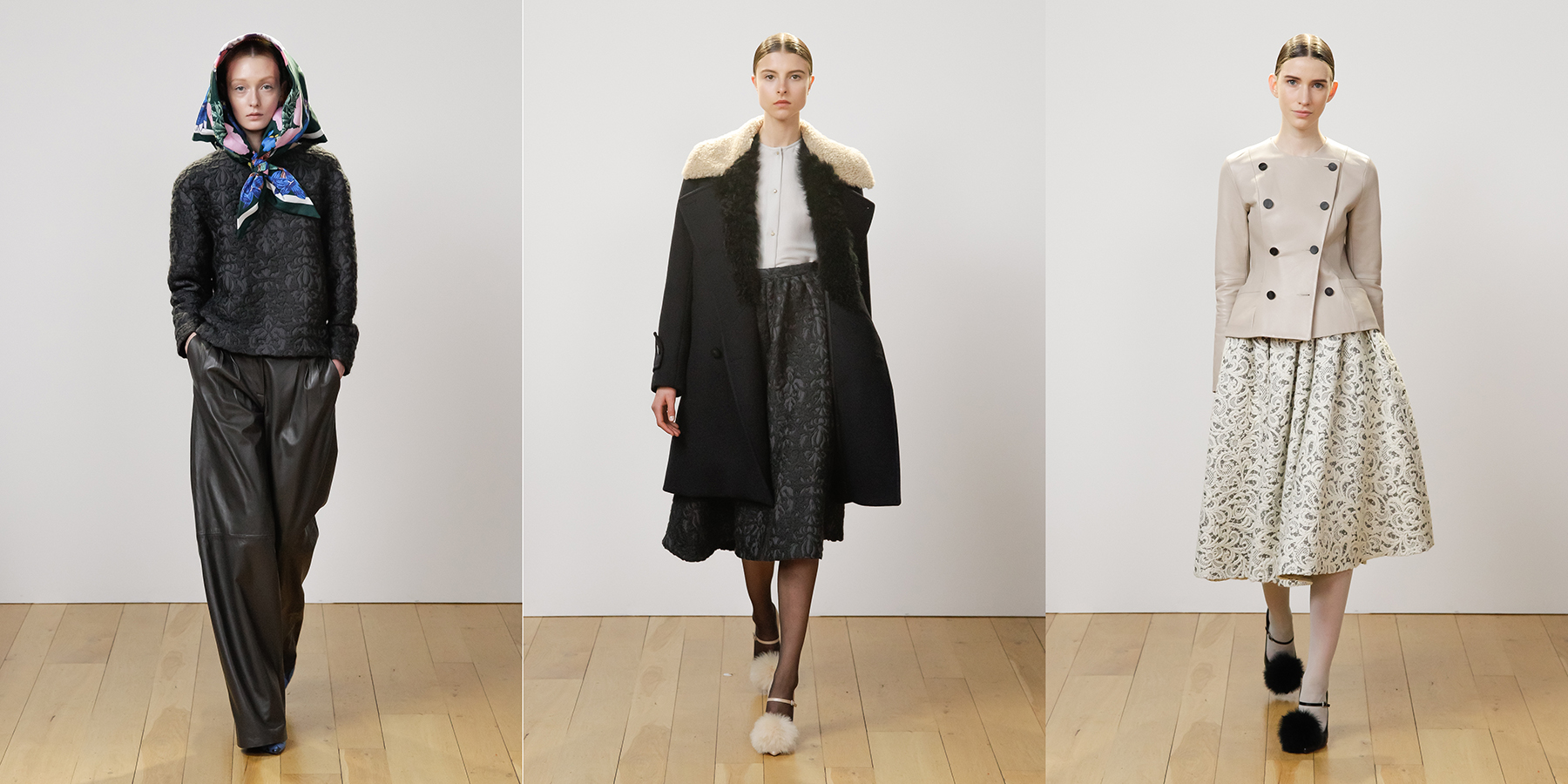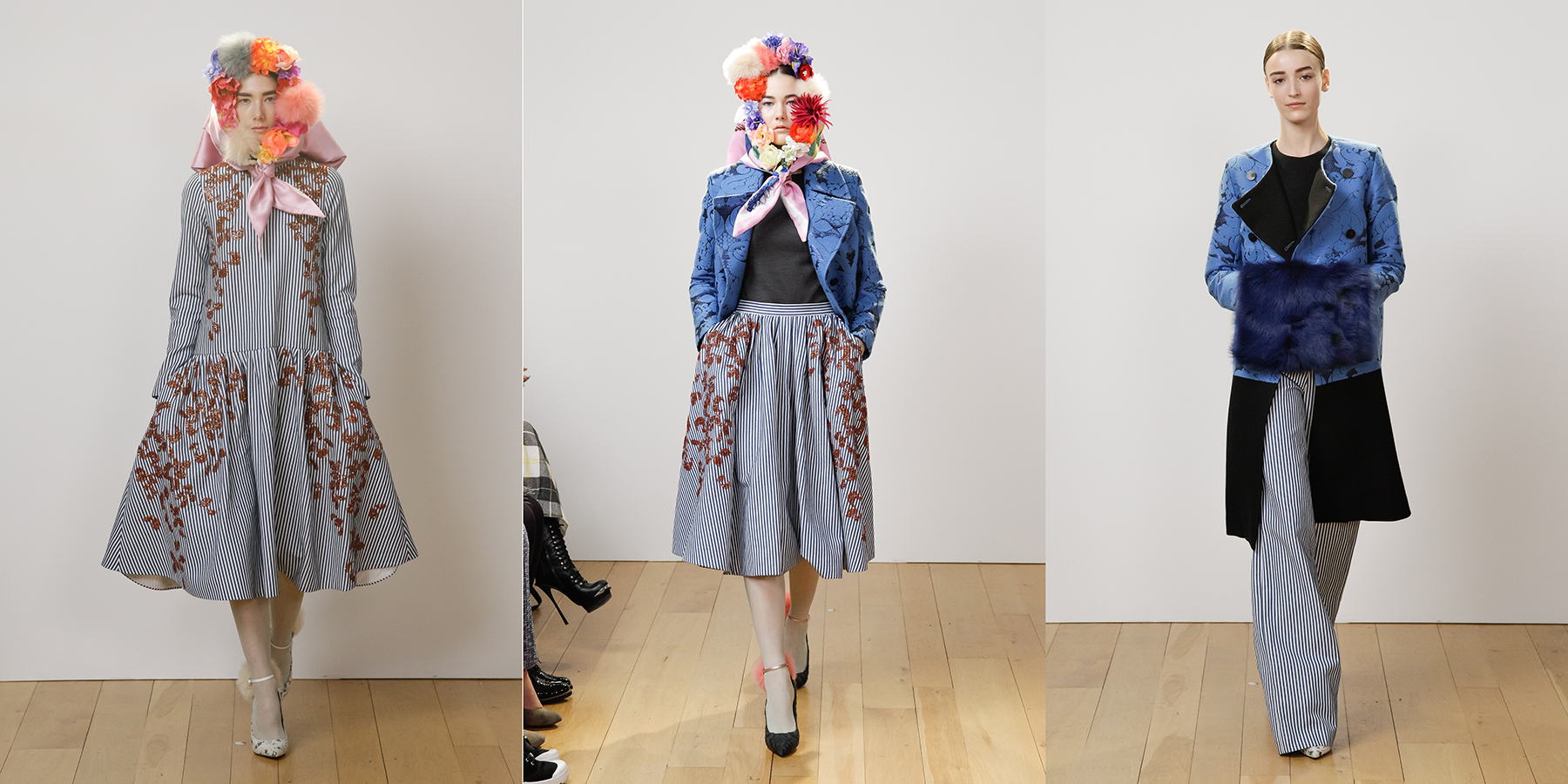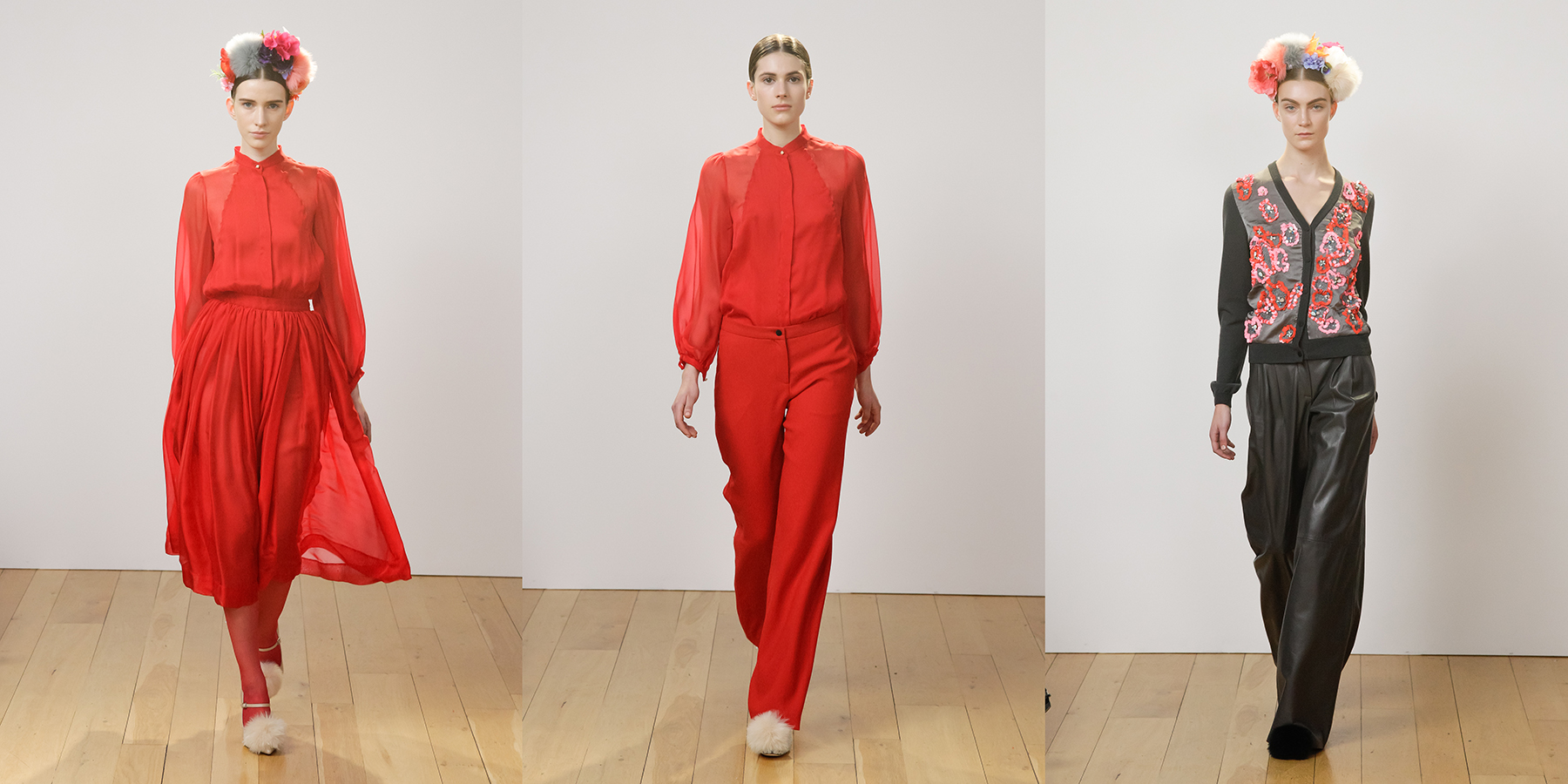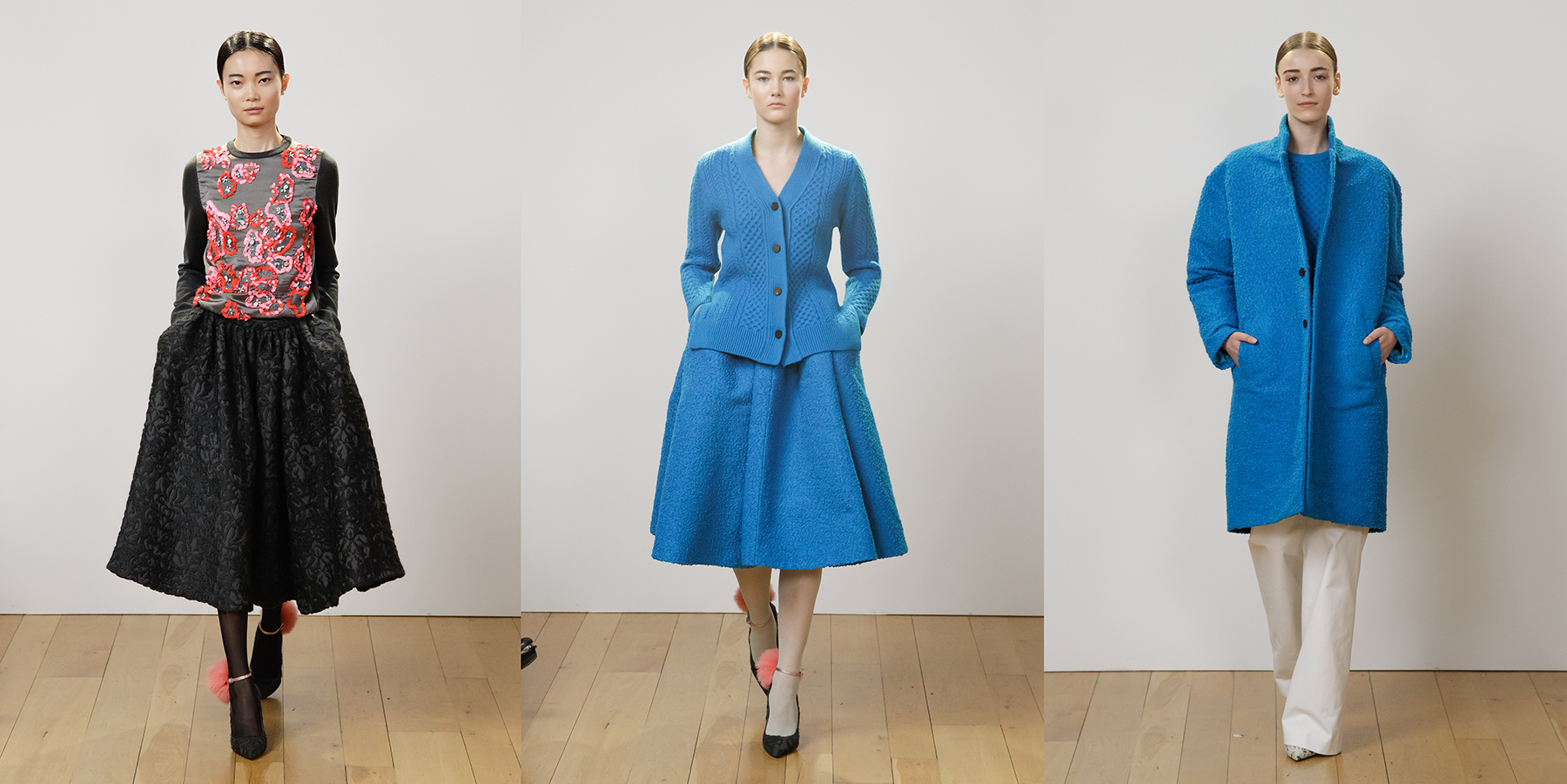 Has Eudon Choi fallen in love? His collection Varyinko marks something of a departure from the norm, out with the stark minimalism of previous seasons and in with an altogether softer, more feminine approach.
Played out to the captivating music of a live gypsy folk ensemble, AW13 was
inspired by Russian peasant dress and David Lean's cinematic epic Dr Zhivago starring Julie Christie. We were treated to wanton blouses, full skirts, wispy chiffon, and honeycomb knits – a first for the designer. A collaboration with Swarovski resulted in intricate filigree embellishment. The palette was a vibrant array of sapphire blue, emerald and ruby, topped off with theatrical floral headpieces by our favourite milliner Piers Atkinson.
All this romanticism balanced with Choi's talent for tailoring (he originally trained as a menswear designer), and leather 'comrade' style jackets, the result was a collection as multi-faceted as the women he's creating clothes for – and for that, we applaud him.
[youtube]vM6ca4Xm08c[/youtube]
Hannah Kane