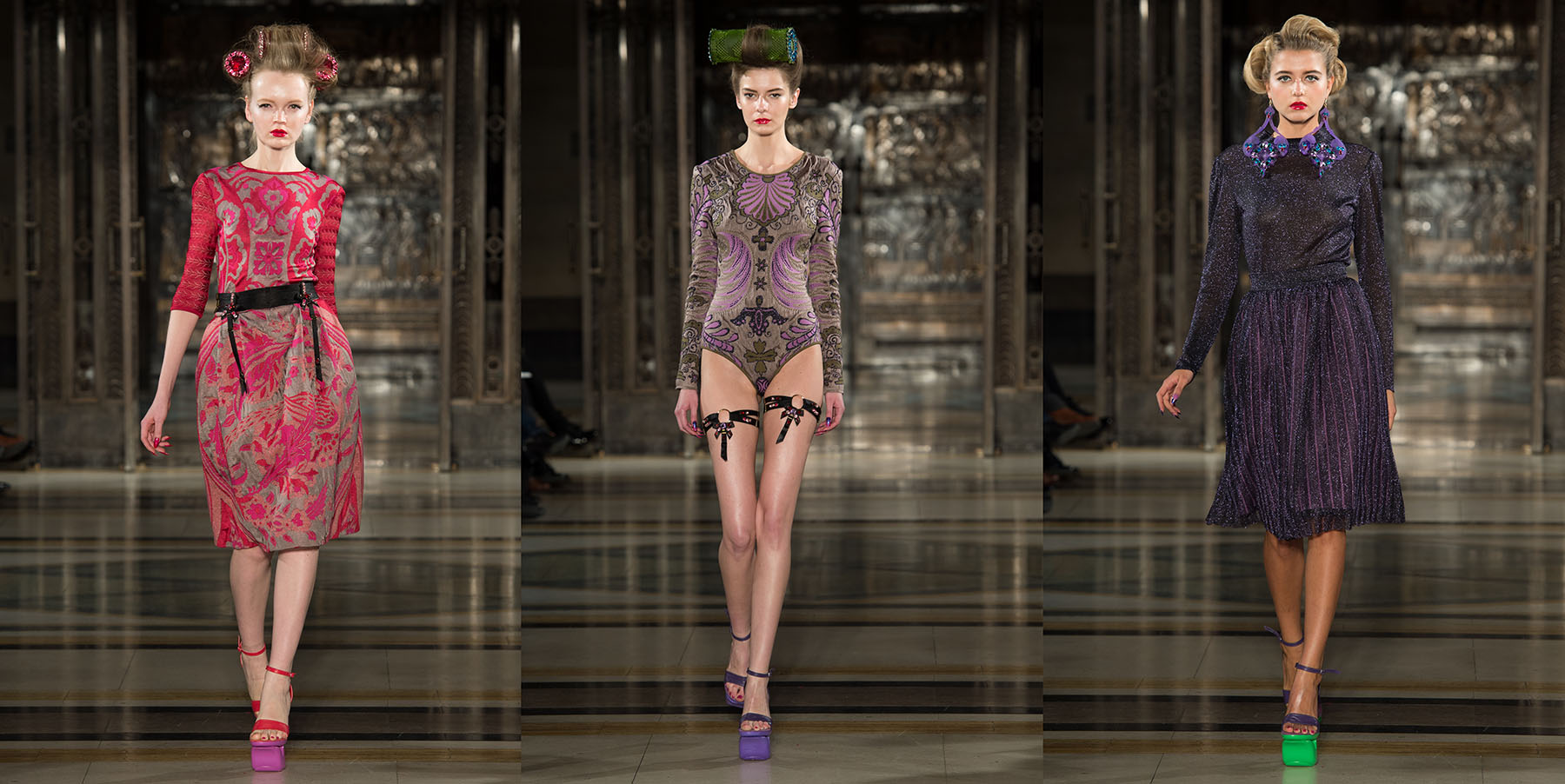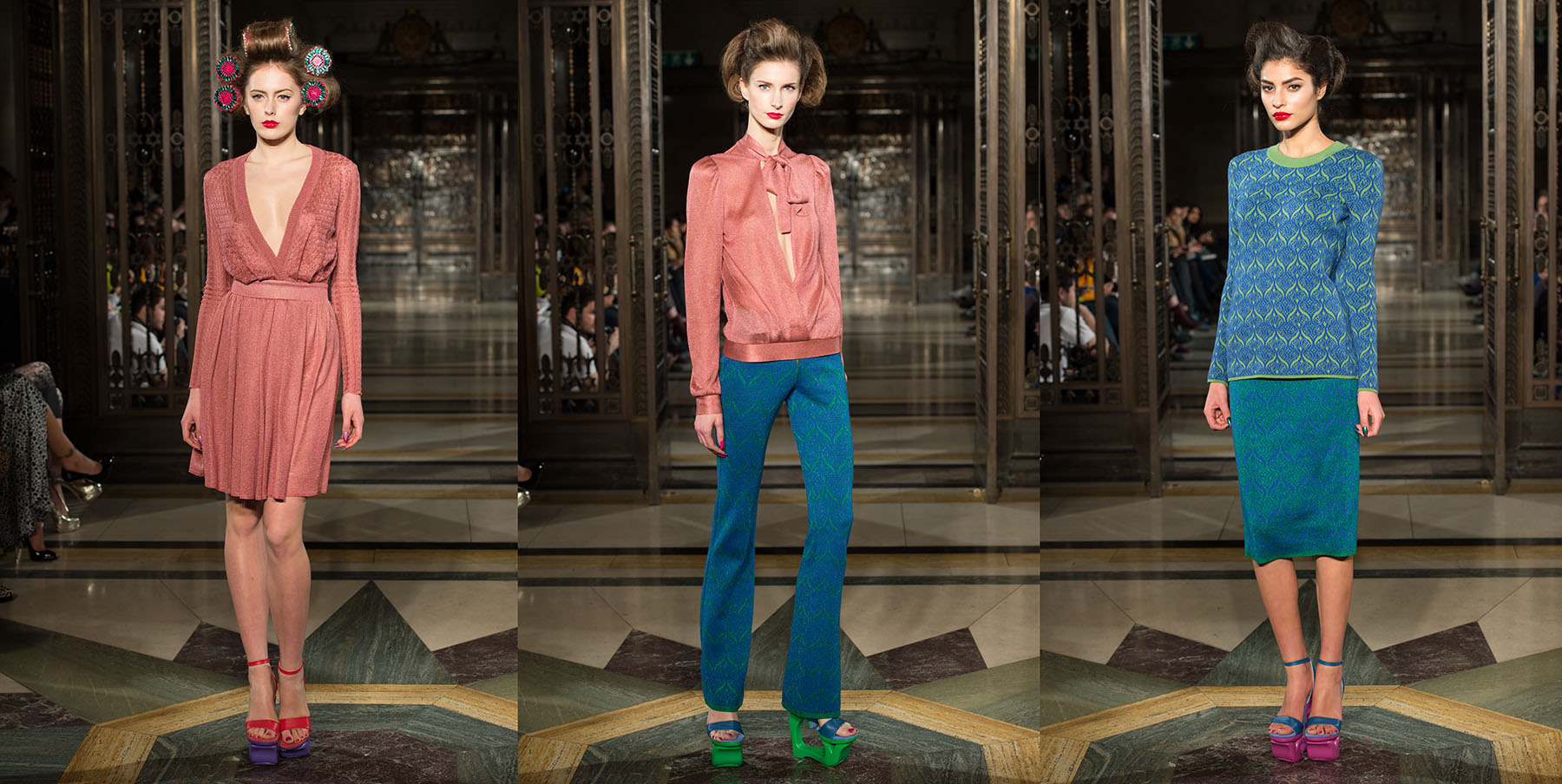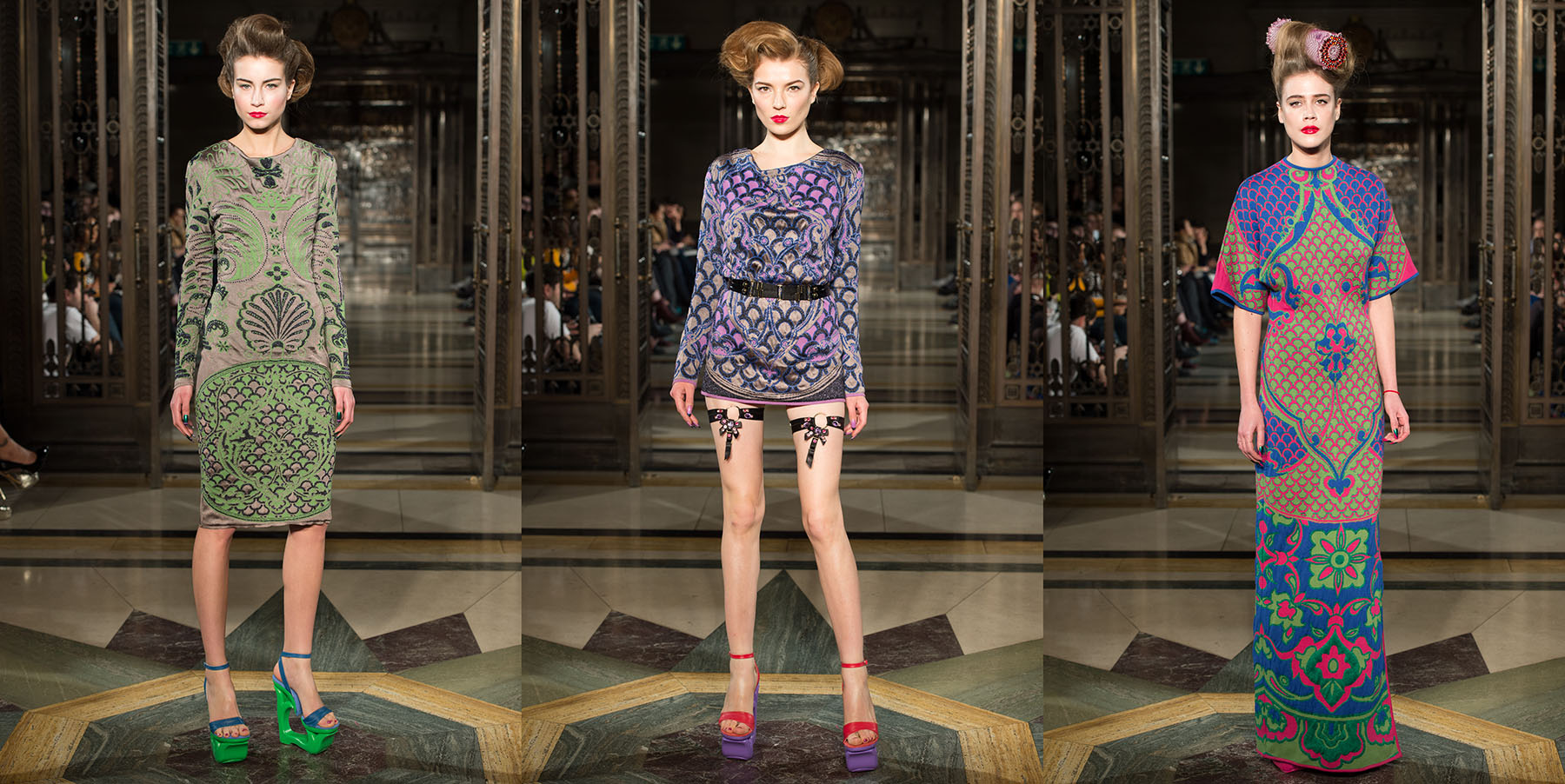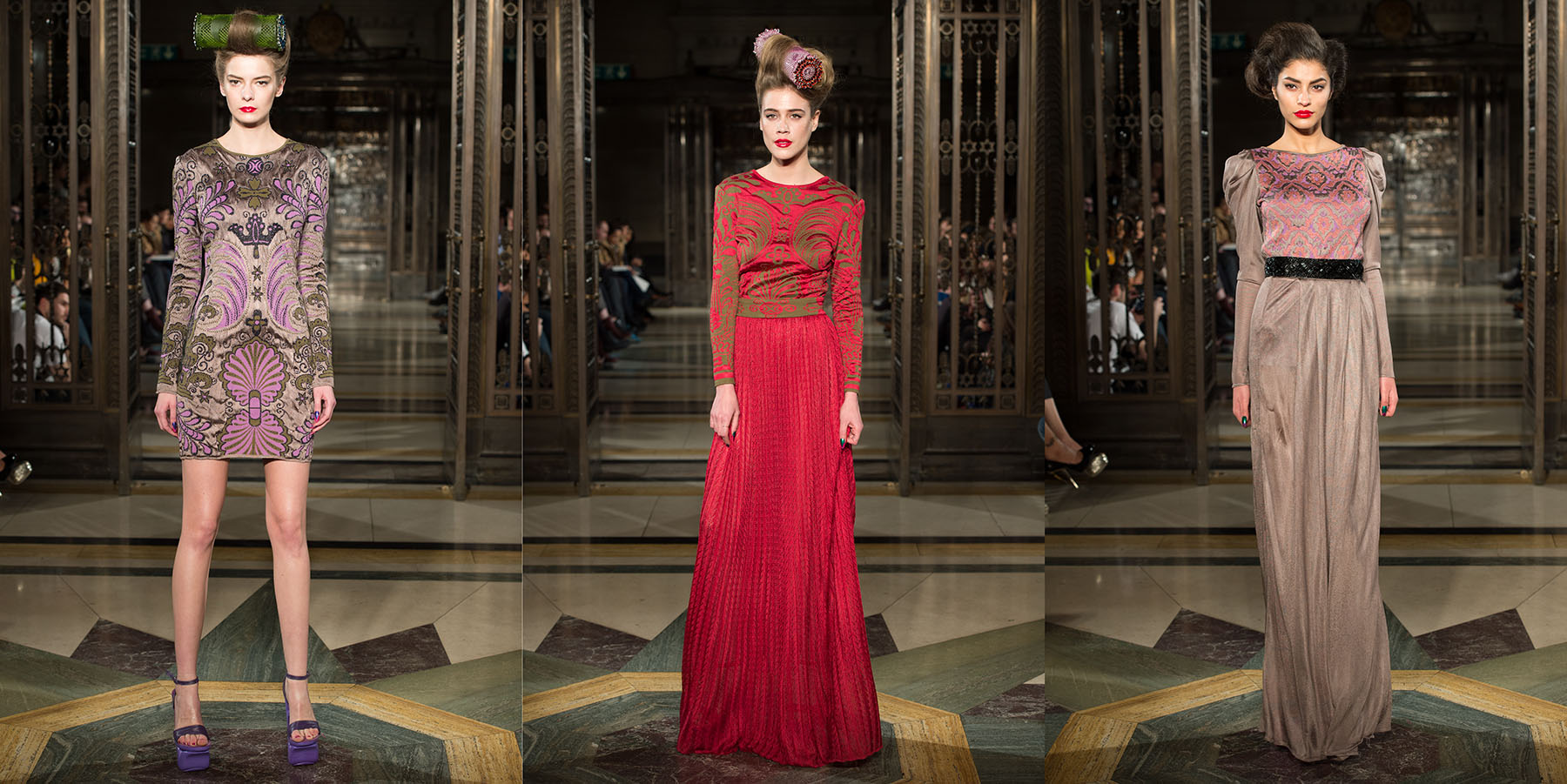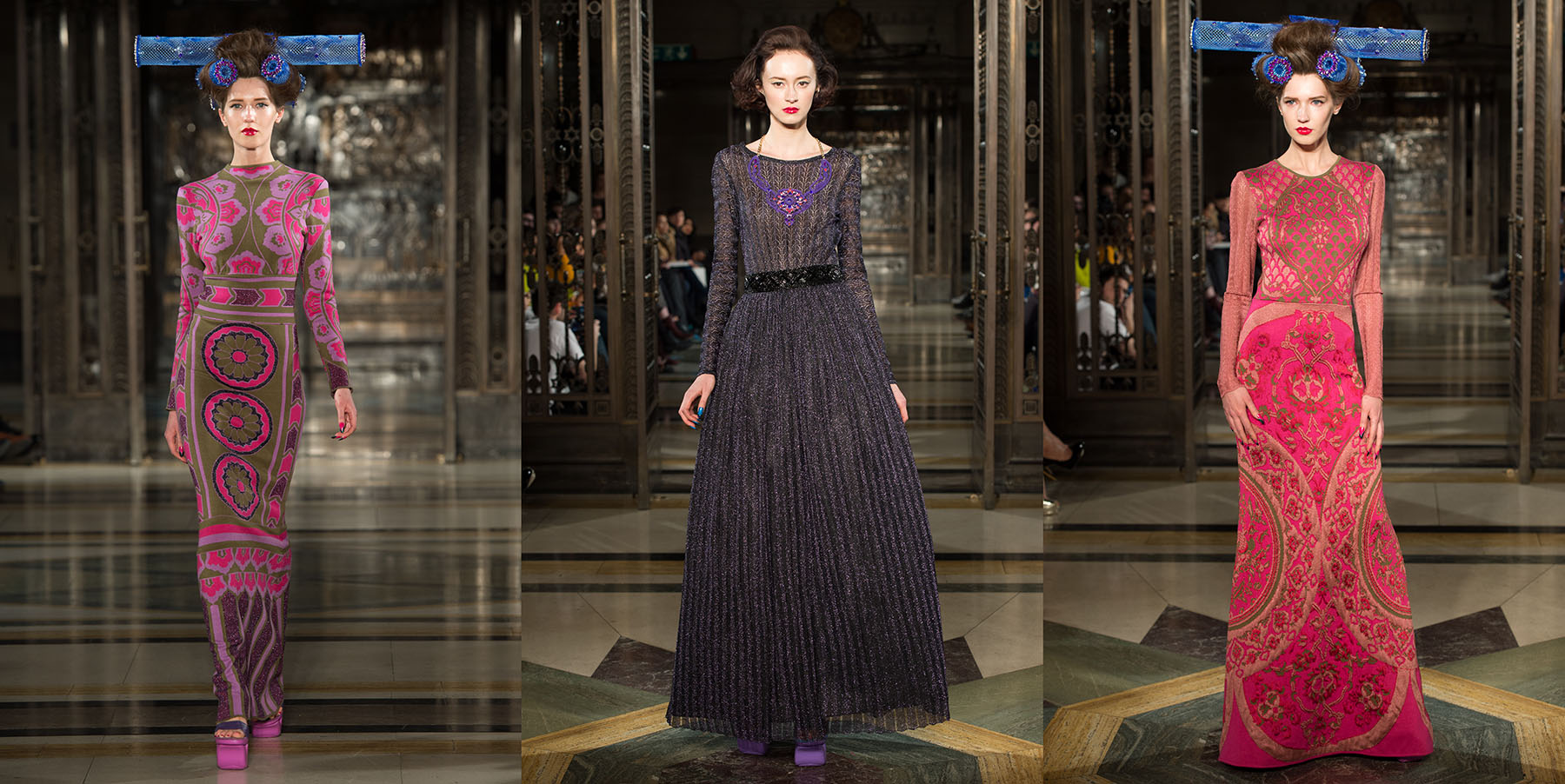 Imagine a 50's housewife who has woken up looking like a 90's Julia Roberts, dating a 20's Rudolph Valentino, given a 60s psychedelia spin and you are geting close. Ekaterina Kukhareva is revamping the 'hot mom' as her housewives lead their like minded girlfriends on an exotic fantasy trip of high octane glamour.
With a soundtrack built around a mash-up of The Supreme's You Keep Me Hangin' On, the theme was empowerment and models strutted the catwalk in foot high heels, each step a statement of intent. Theatre was apprent in the show and the casting was as perfect as that of any Hollywood film each model sexy, sumptuous, leggy and hair BIG. Central St Martins graduate Kukharaeva has the ability to create light luxurious knitwear pieces contouring the body creating only the sexiest silhouette. Pattern placement is essential and accompanied by accessoires from Lara Jensen this fantasy collection was the perfect balance between experimental and wearable.
It's so tempting to draw a comparison between Kukhareva and Stepford Wives yet, that stereotypes it it too much as the collection was certainly not one of parameters. It wasn't housewives on Acid, but women with a strong sense of self. Self importance, self empowerment and self gratitude – all the components needed for a strong, confident runway show perfectly executed by Ekaterina Kukhareva.
Declan Higgins