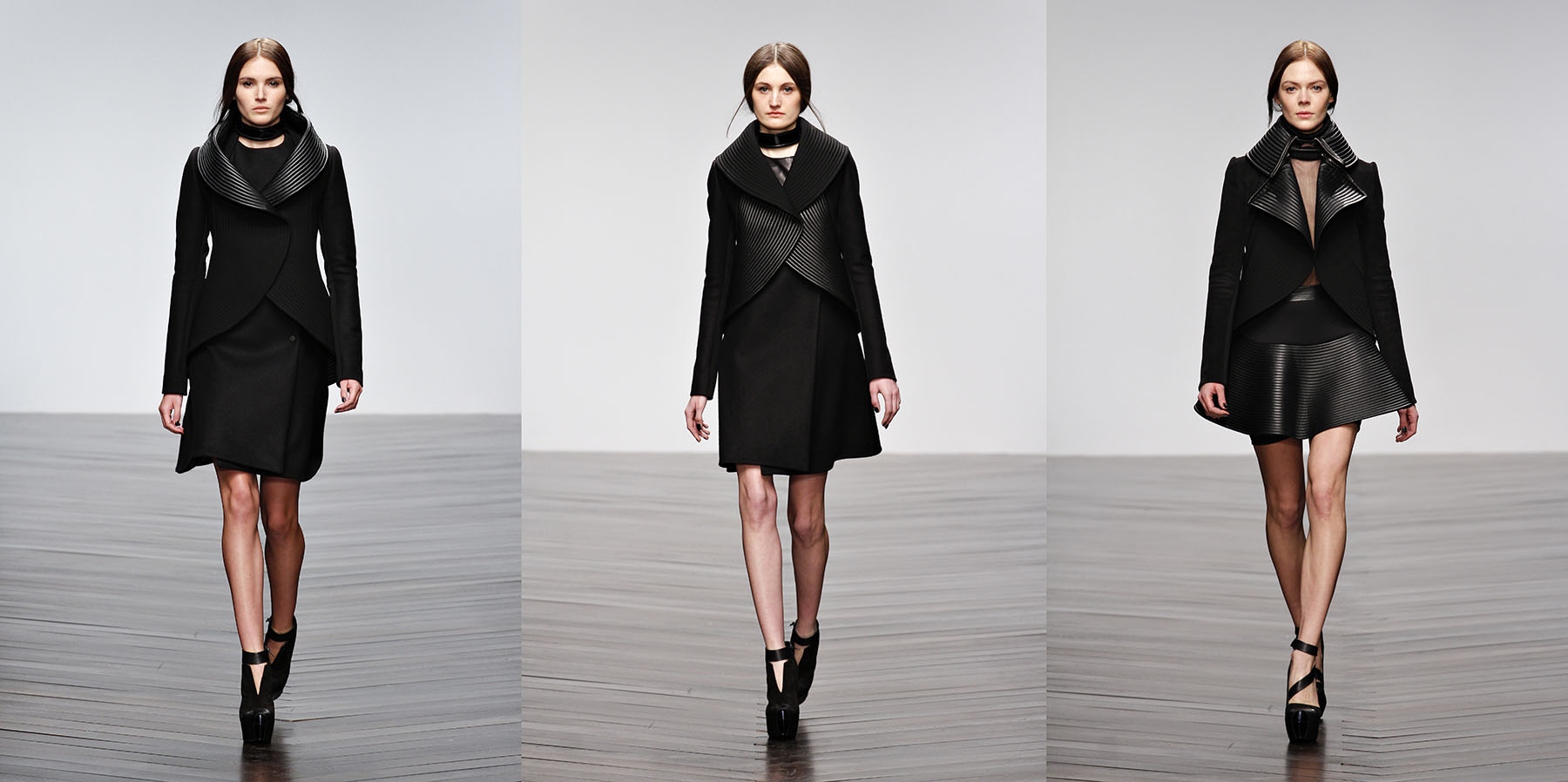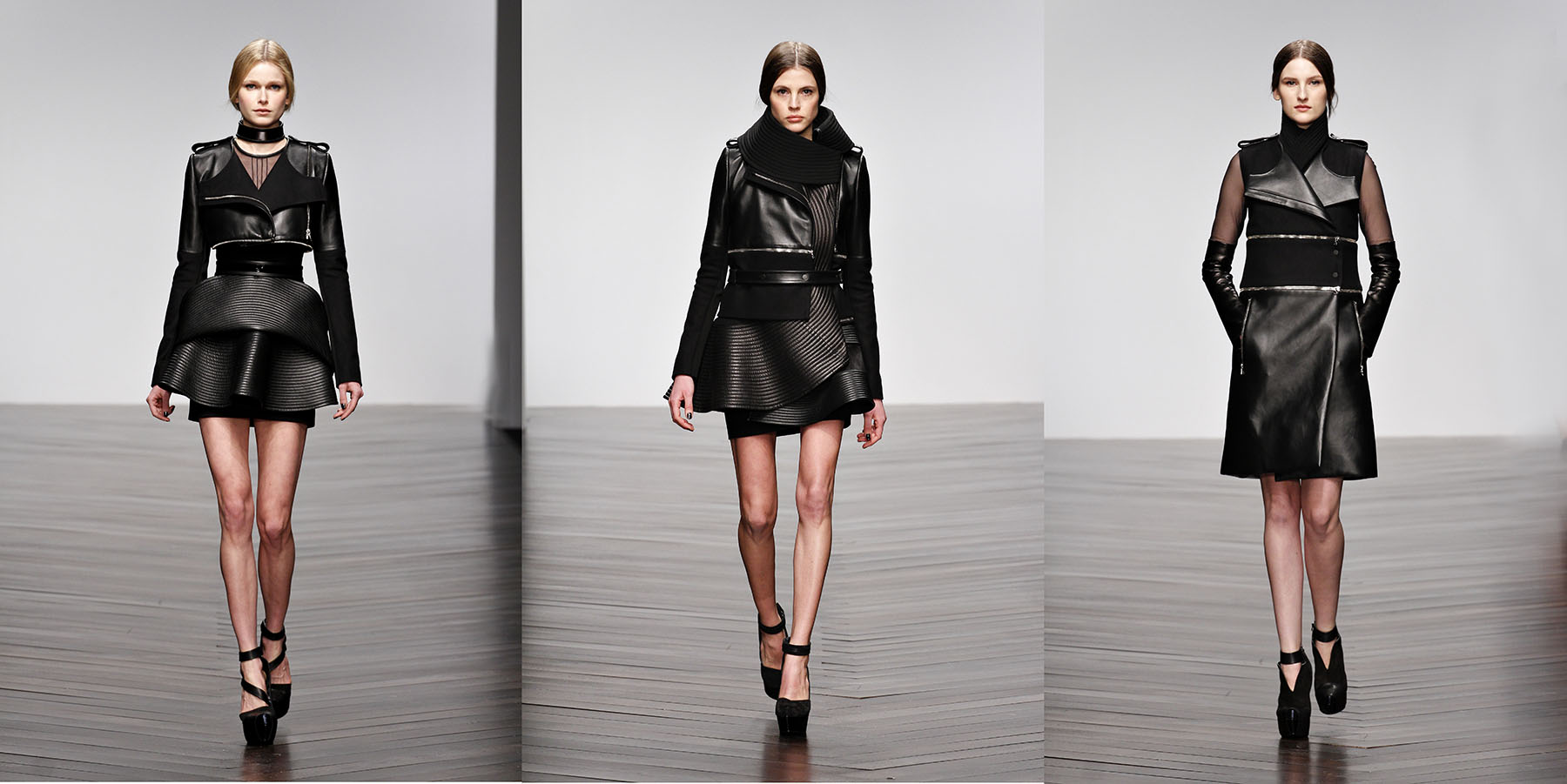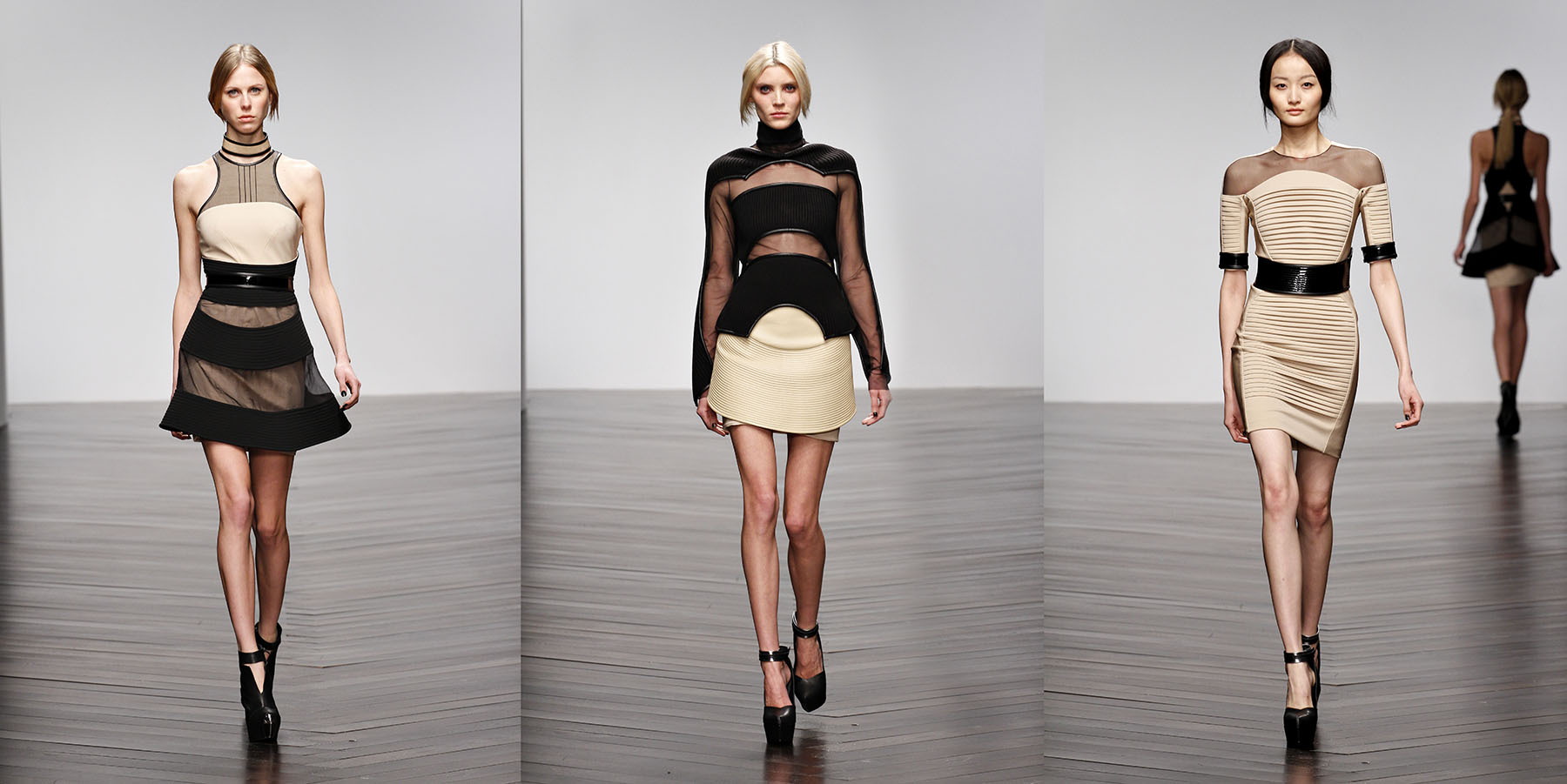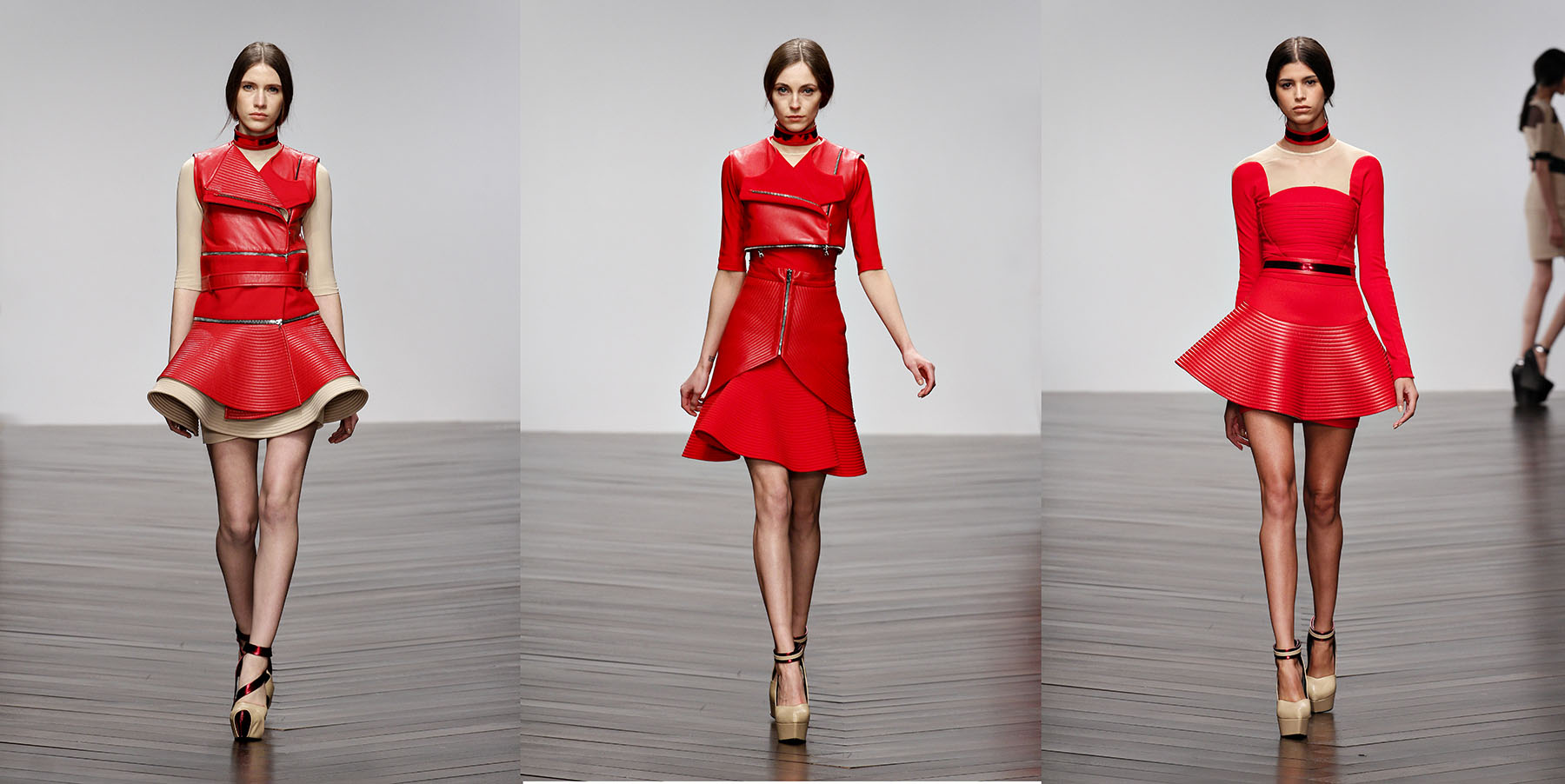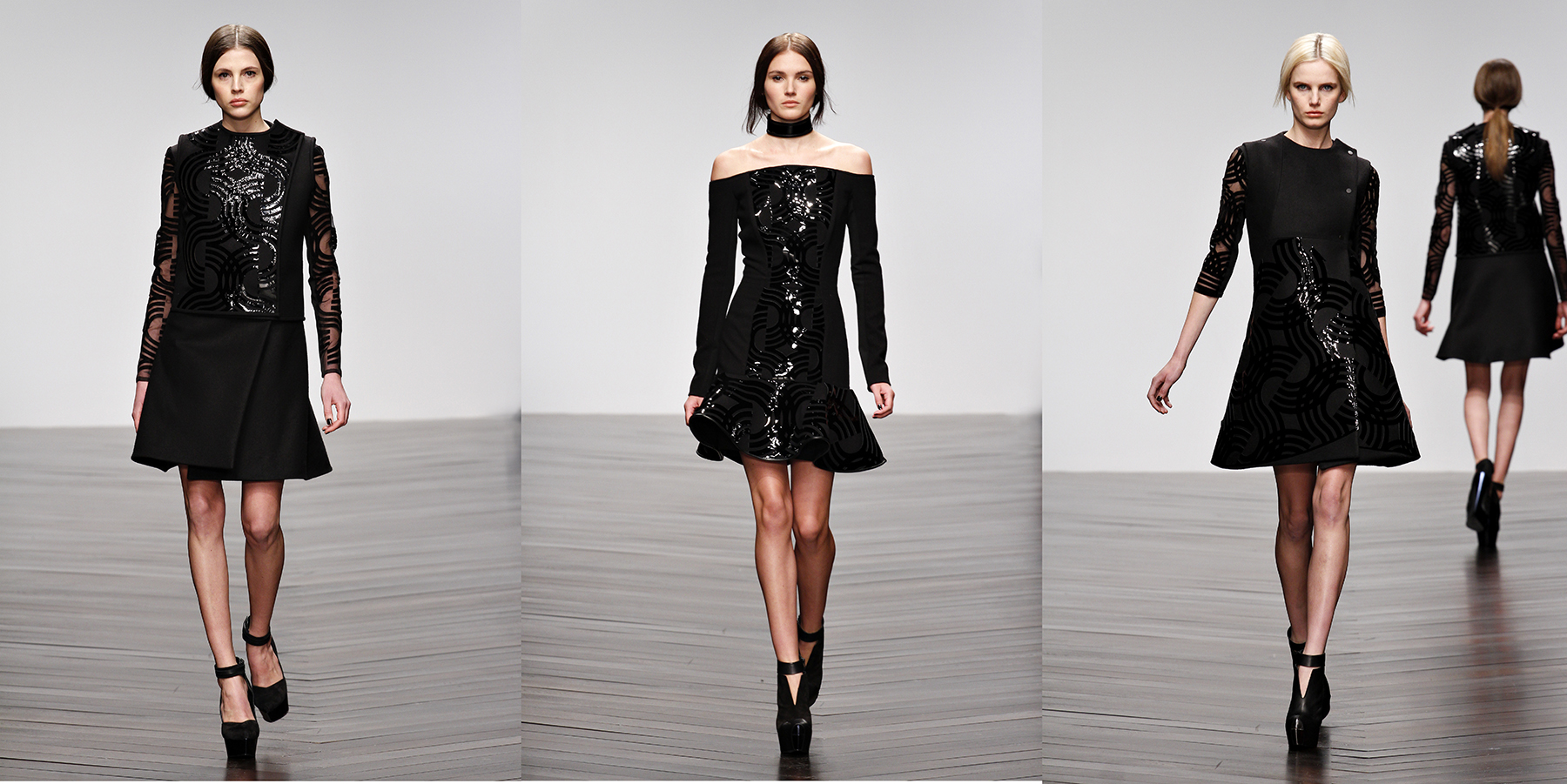 The sixties was everywhere this season, and it made a polished appearance at David Koma, as the Georgian born designer took inspiration from London's Youthquake movement of the decade. It was a time of dynamism in the worlds of fashion and music as Twiggy and Jean Shrimpton danced the night away in Mary Quant, and for AW13 Koma took the vinyl record as his muse.
The circle shape appeared from the top of the sihouette to the bottom – oversized collars on slick leather jackets, cut away panels; around the torso as waist cinching belts and flirty peplums, down to a short circle skirt, and finally the circle pattern was dropped down the skirt to create a fishtail. More circles appeared in the form of a flock print, used to great effect in silver on teal.
Inspired by the physical object of the music, the collection transcended into something more abstract – the movement associated with it.
Hannah Kane