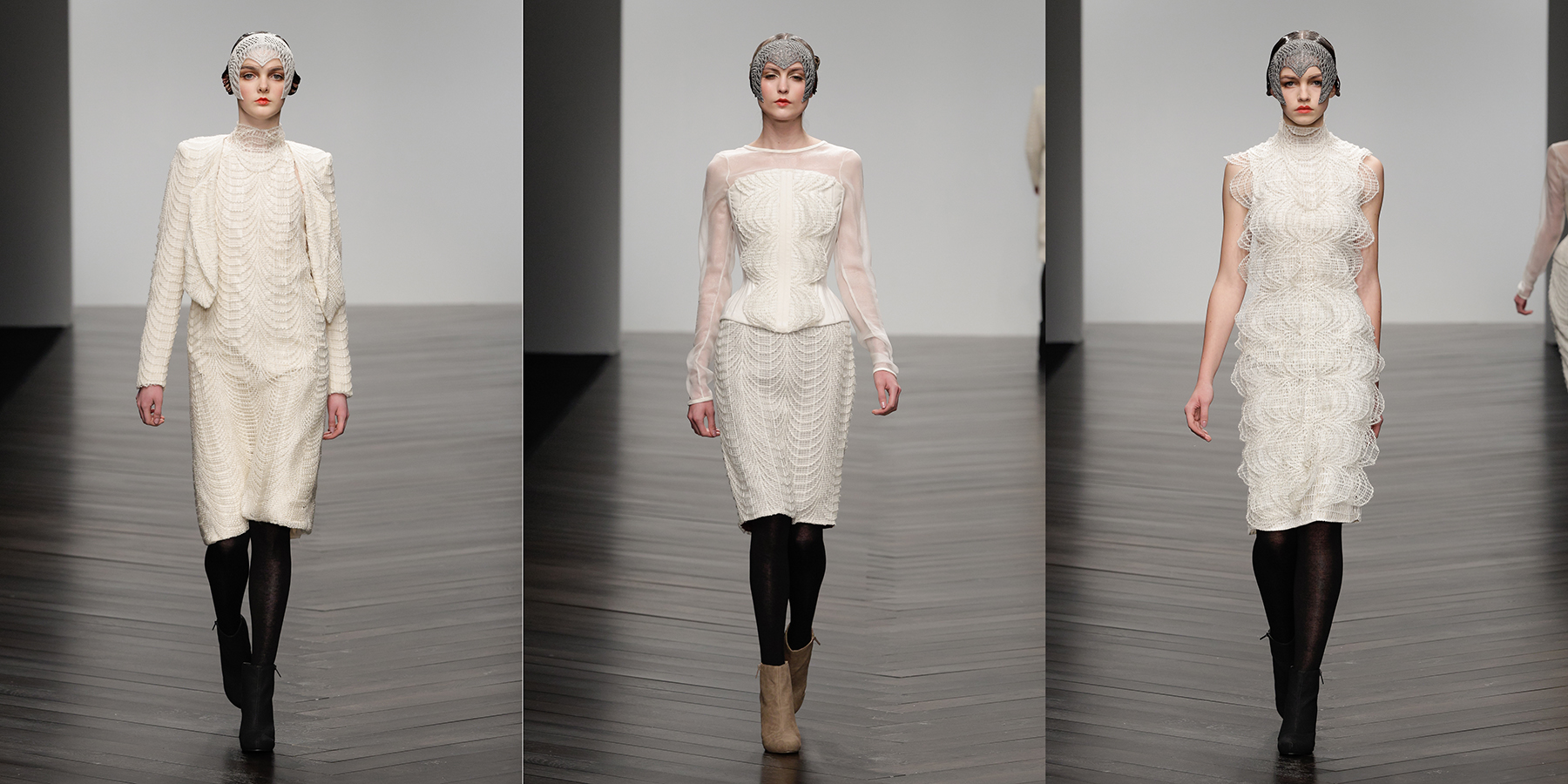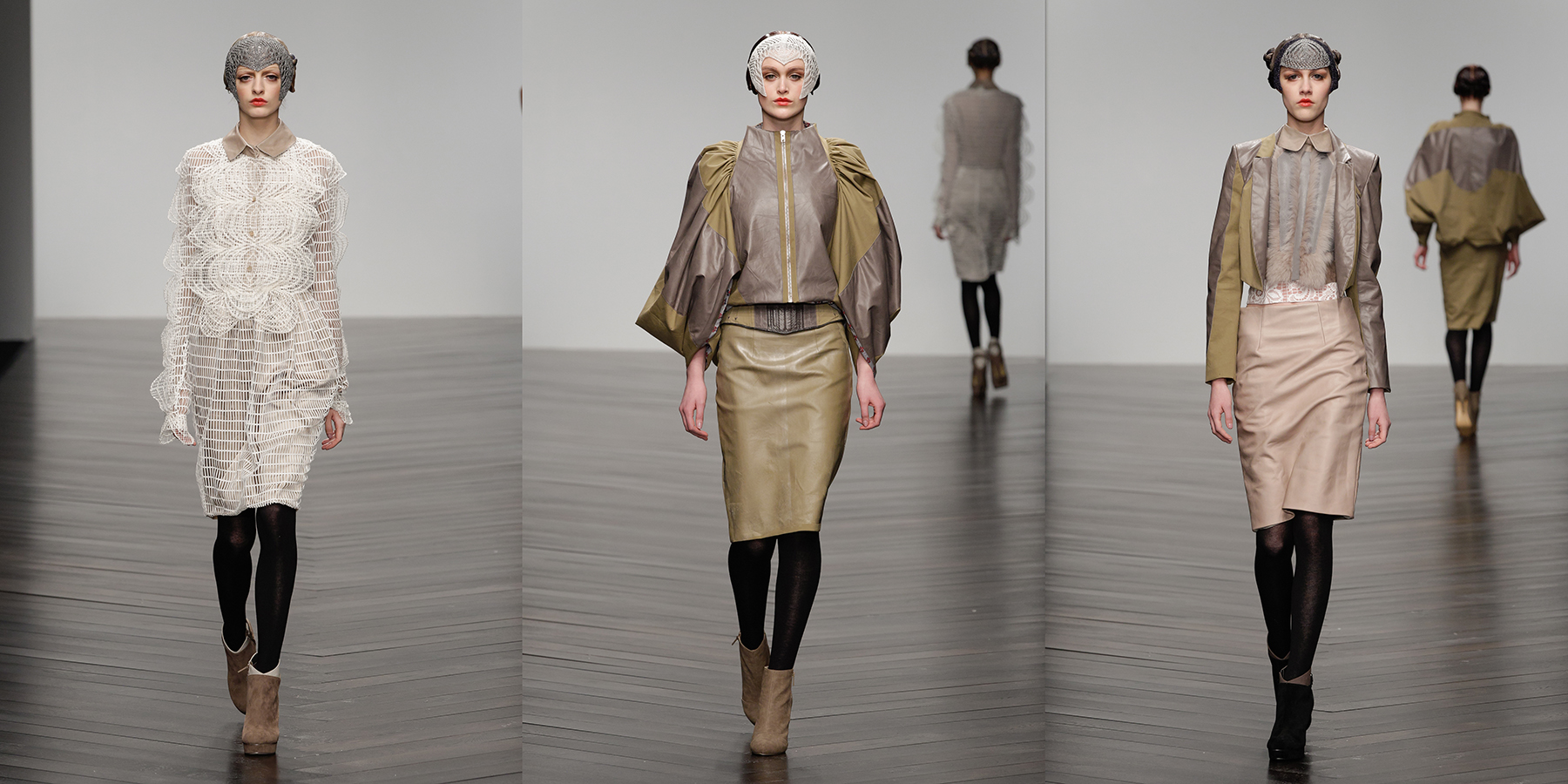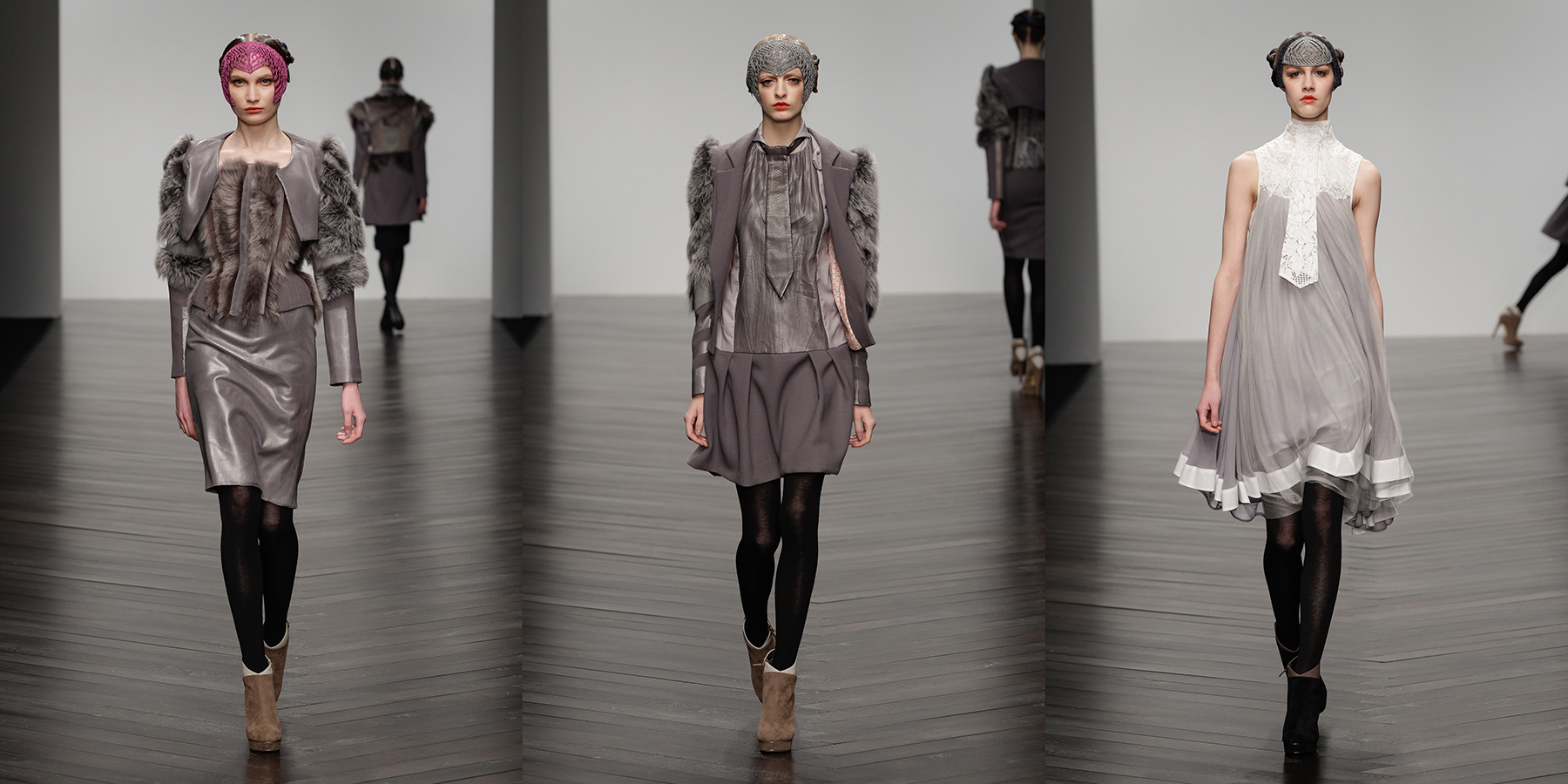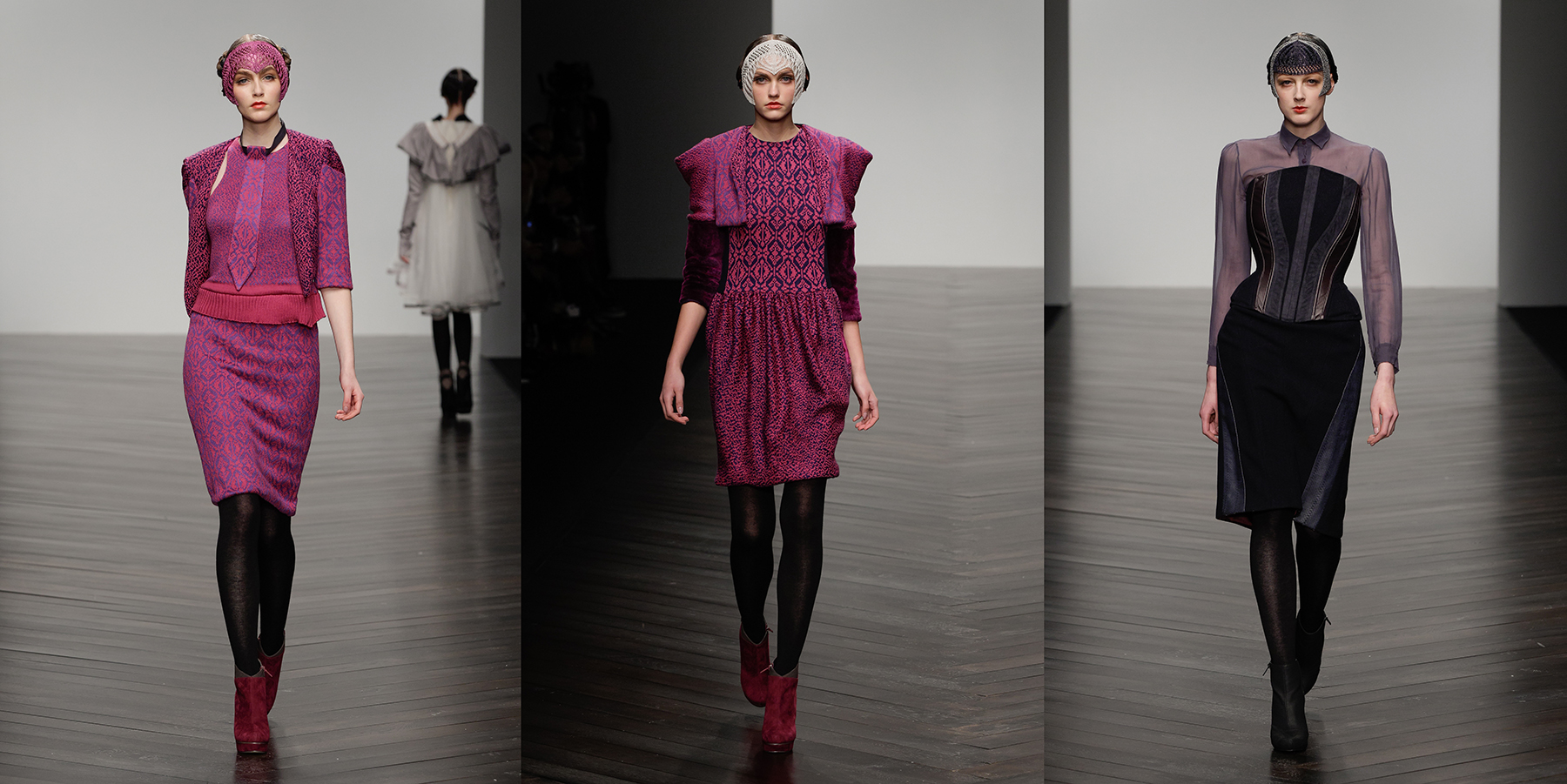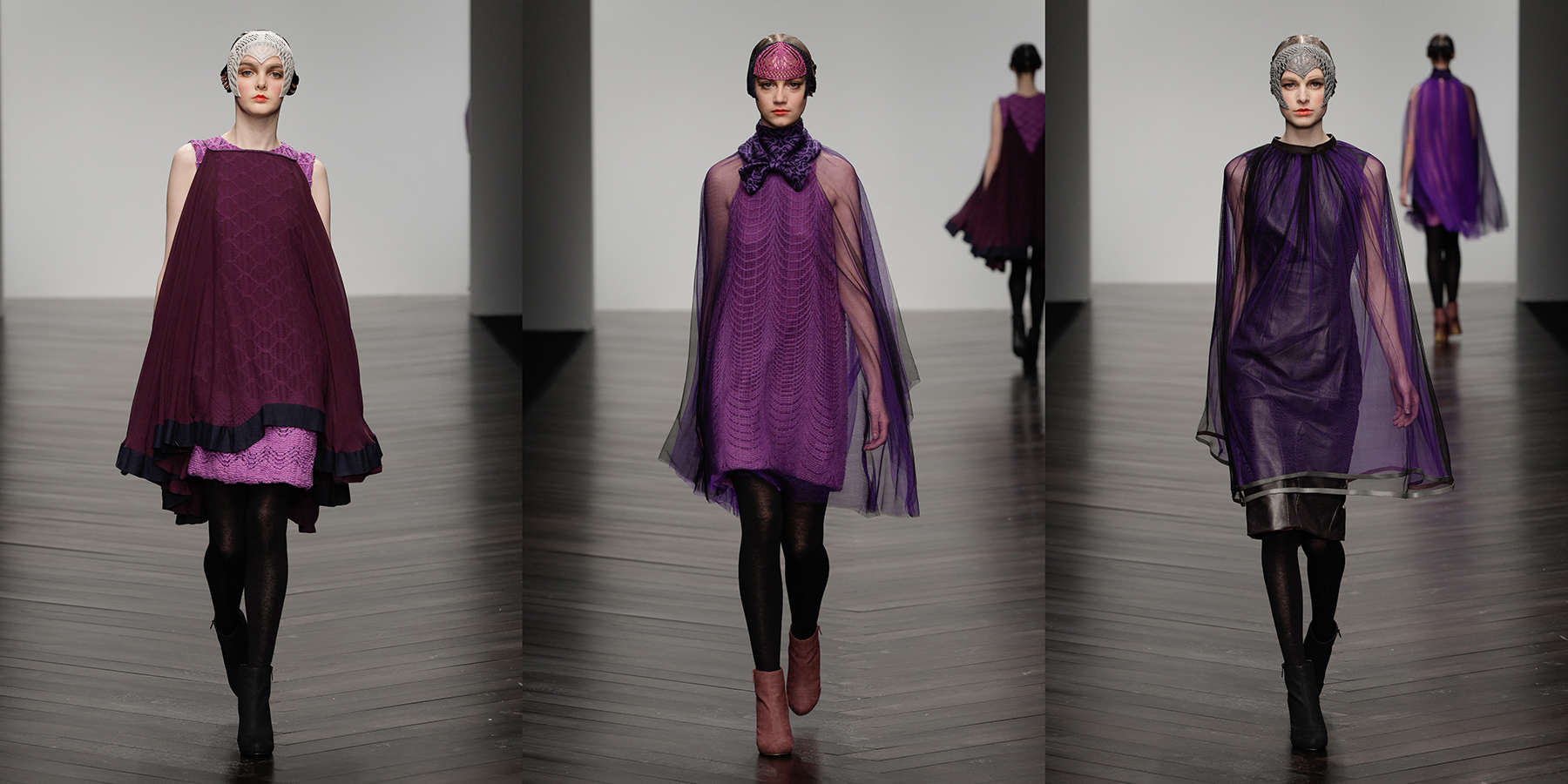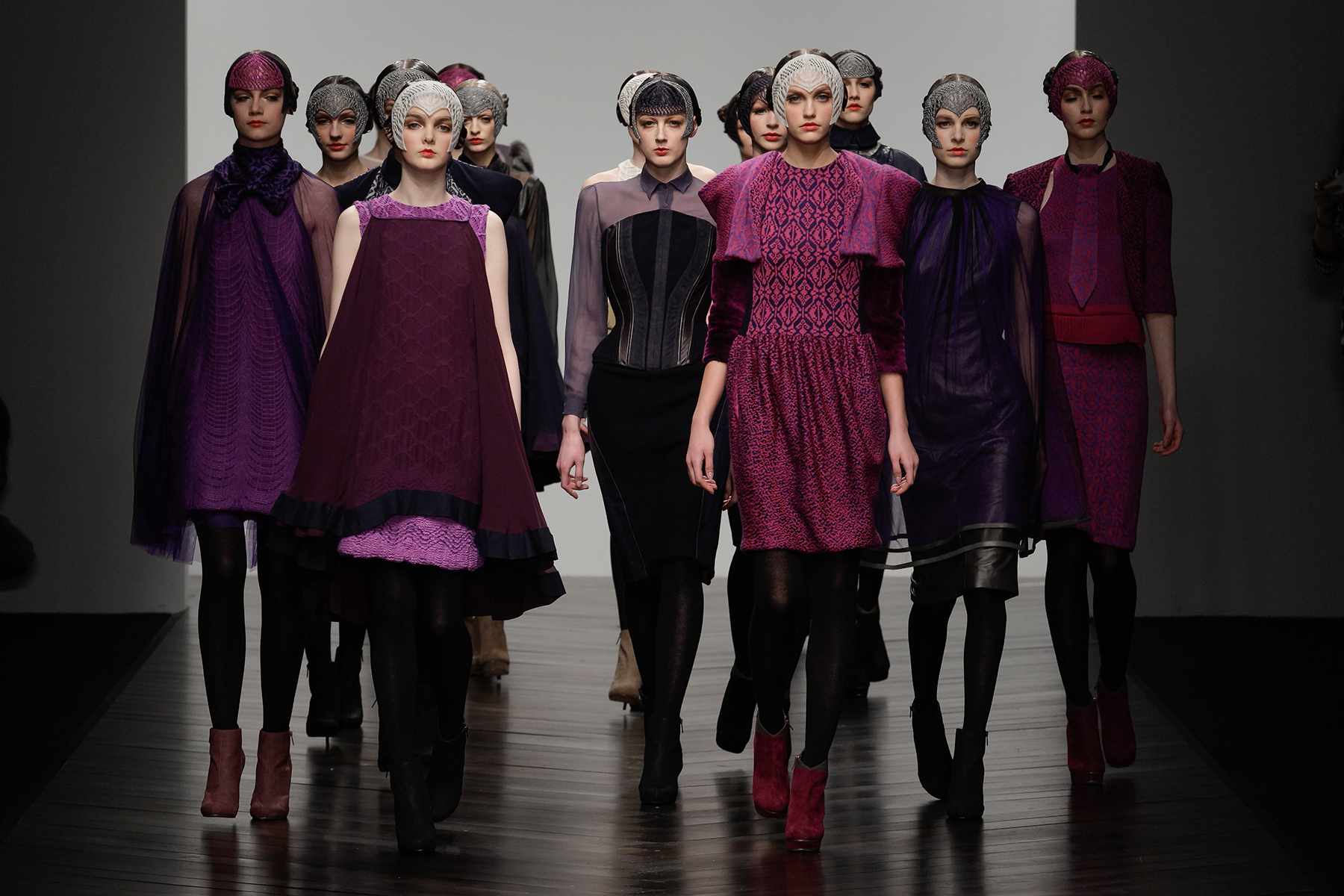 Famed for their mix of innocent beauty and mischievous style of dance, the Dolly Sisters took the Vaudeville scene of the 1920s by storm. But their glamorous lives descended into tragedy, addiction and suicide, and it is this duality that inspired Bora Aksu's Autumn Winter 2013 collection. As is Aksu's signature, the collection mixed fabrics and textures, layering sheer chiffon over lace, knits and – now, for the first time – leather, the product of a collaboration with the Turkish Leather Industry.
There was an awful lot going on. Fishnet, lace, leather, fur, chiffon and knitwear combined with varying success in a collection that seemed to want to use every fabric and every silhouette available. There were Aksu's signature baby-dolls and collared shifts, but then there were egg shapes, knitted tanks, pencil skirts, corsets, trapeze shifts, halter-necks, capes and a very Eighties taupe and grey bomber with parachute sleeves. This 'one of everything' approach left the collection feeling disjointed, without a cohesive vision; a sense that was only exacerbated by the baffling addition of leather and knit ties, attached around the models' neck with lengths of black elastic.
From a designer who has in previous seasons presented beautiful, intricately crafted garments, demonstrating an innovative but refined aesthetic, this offering felt unfortunately haphazard.
Charlotte Gush