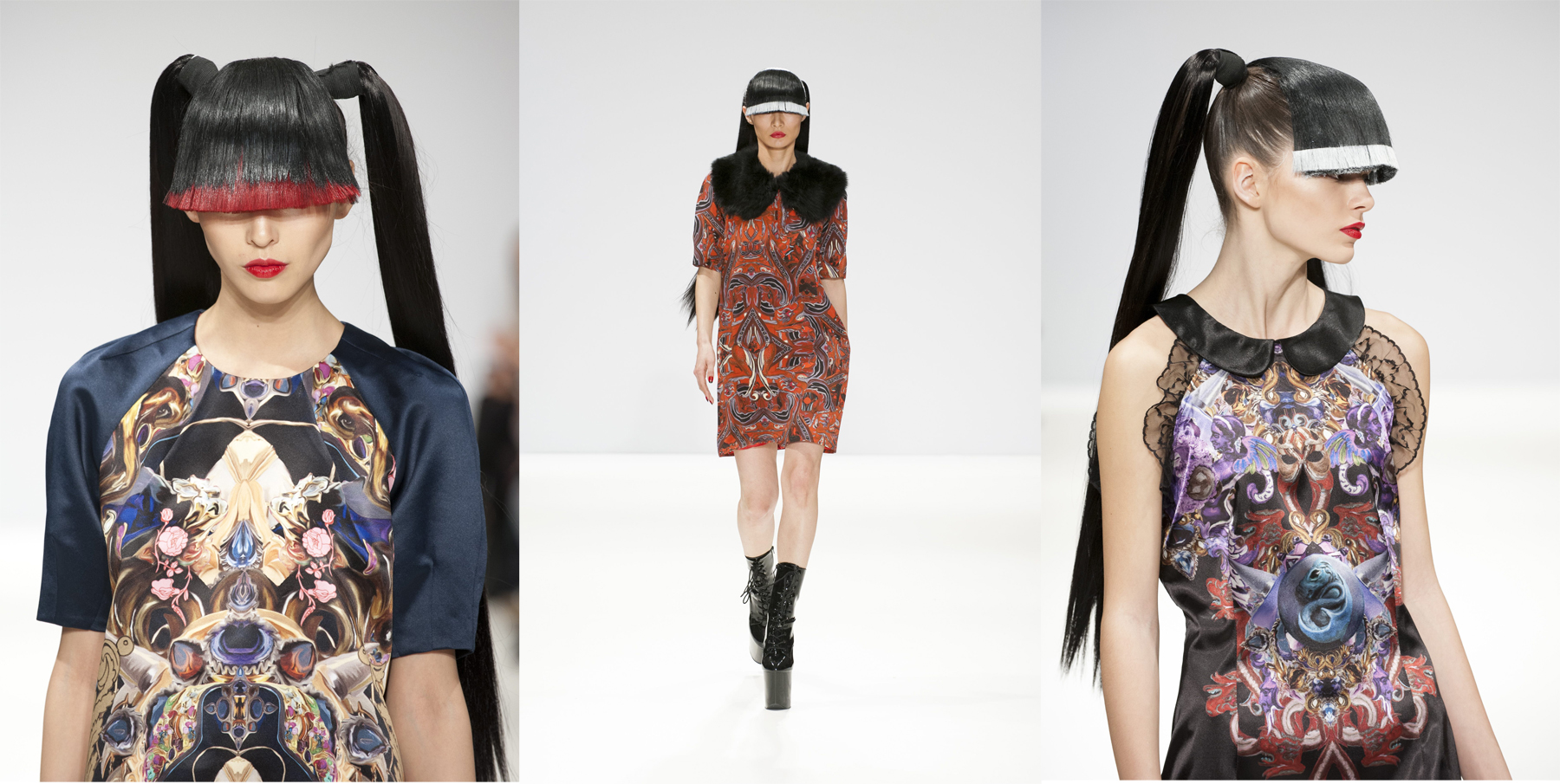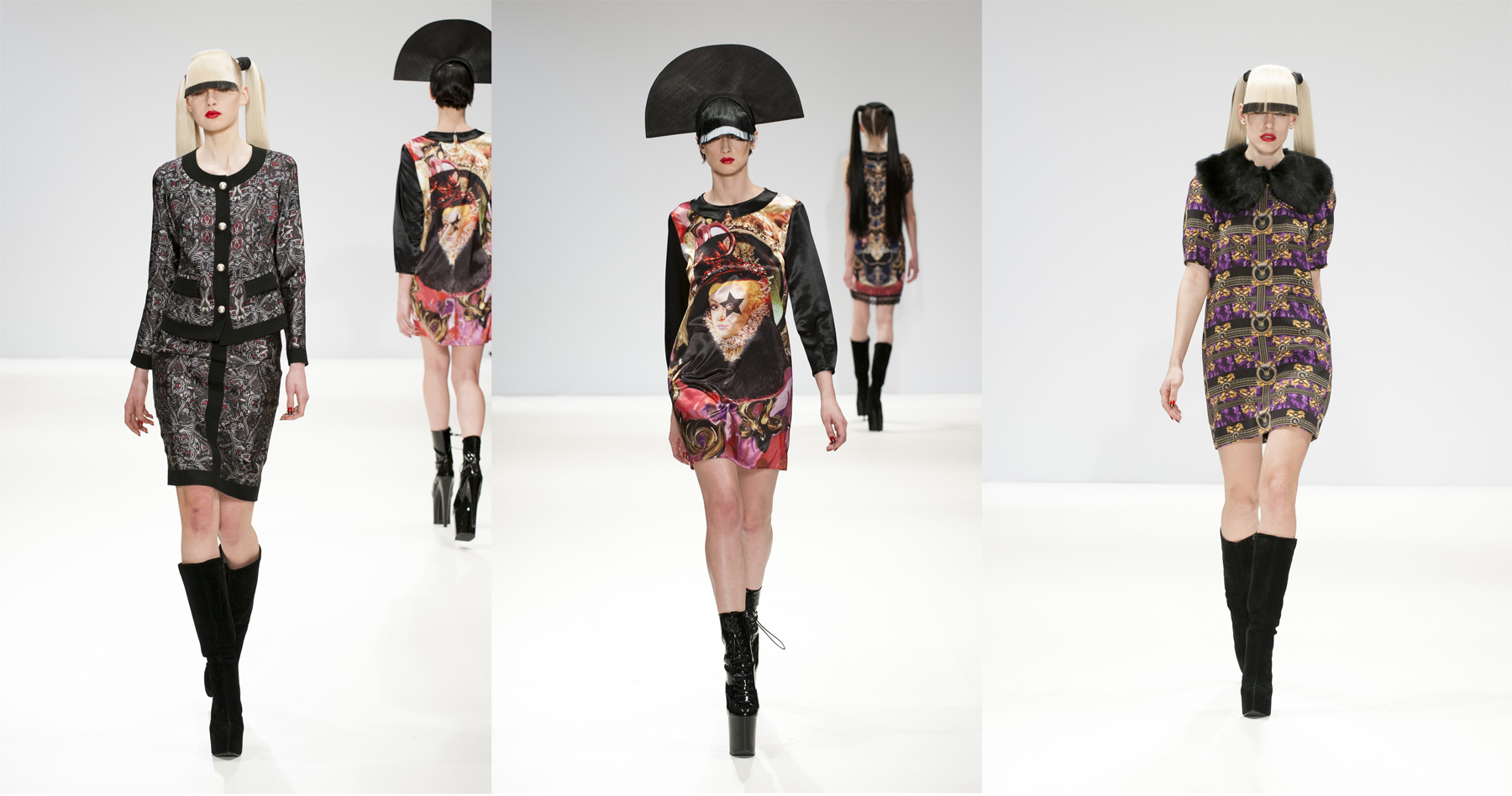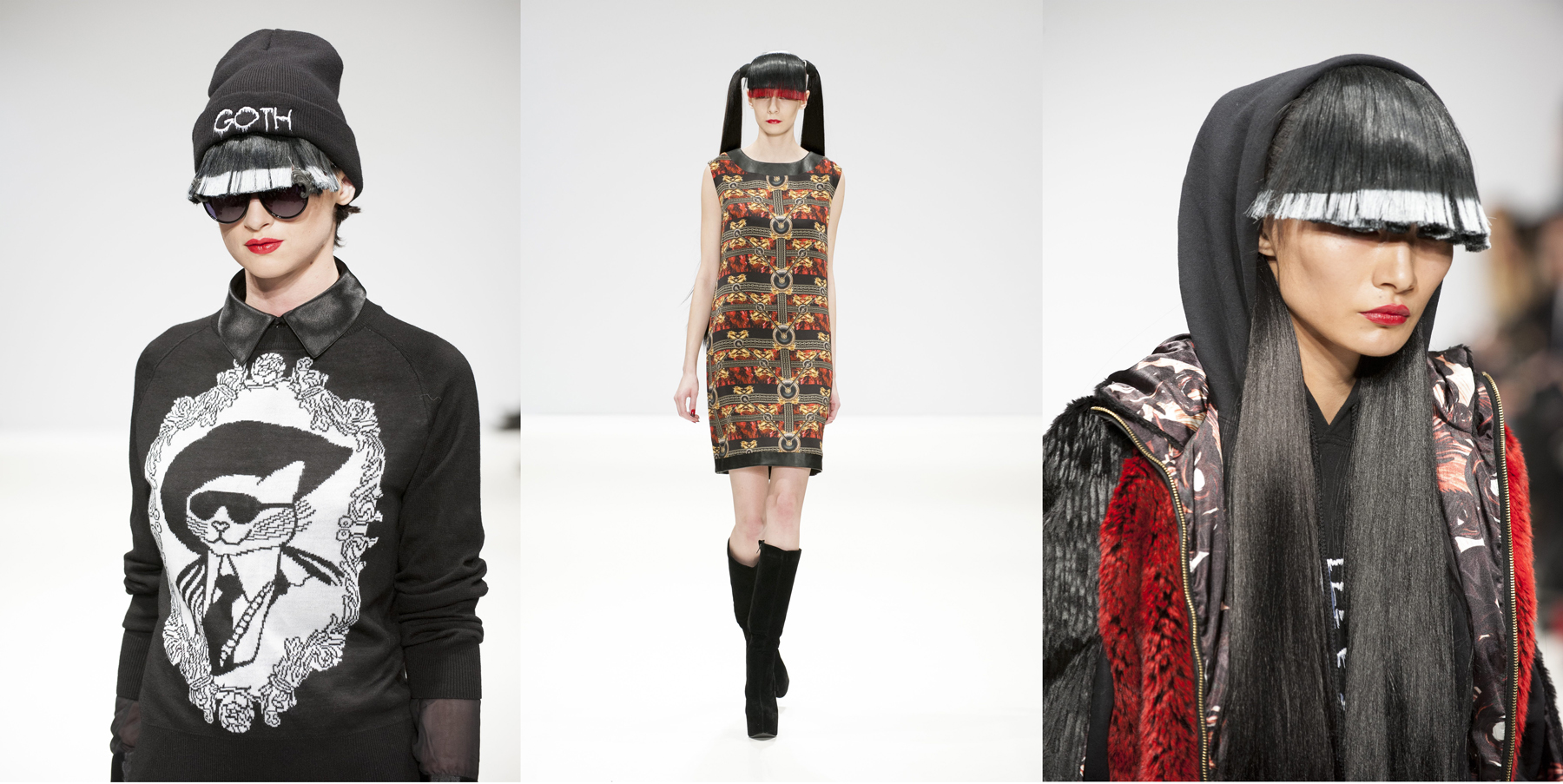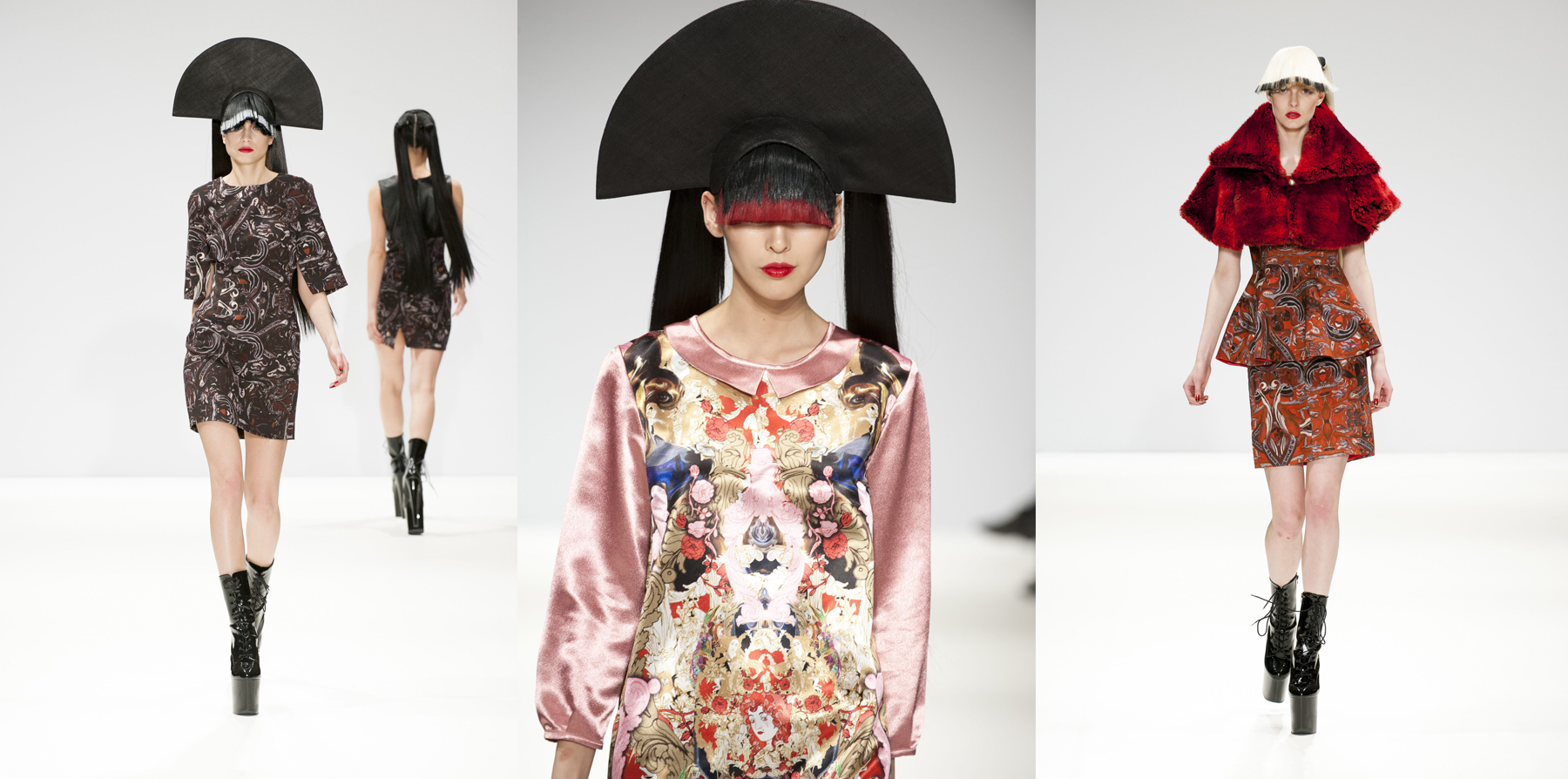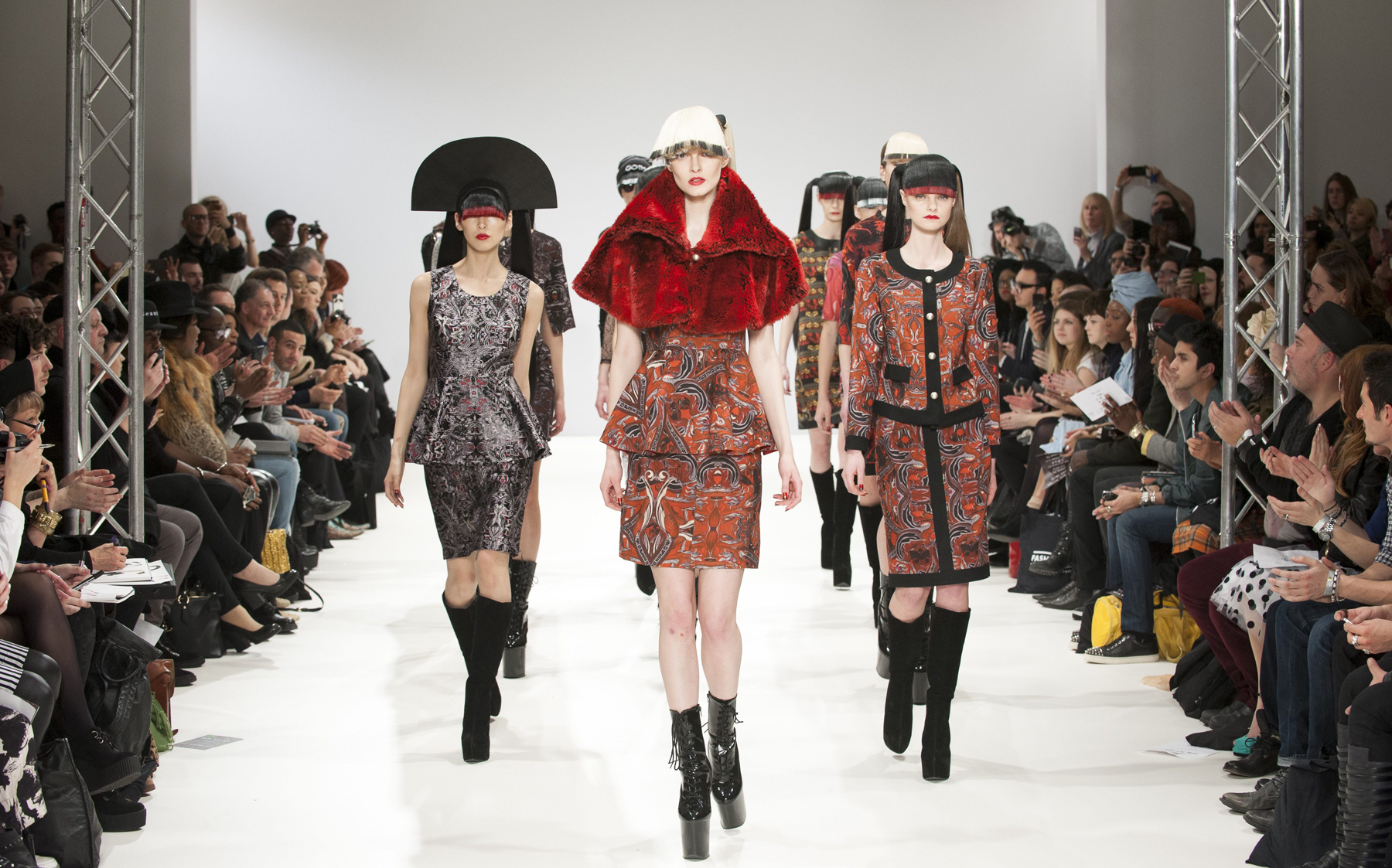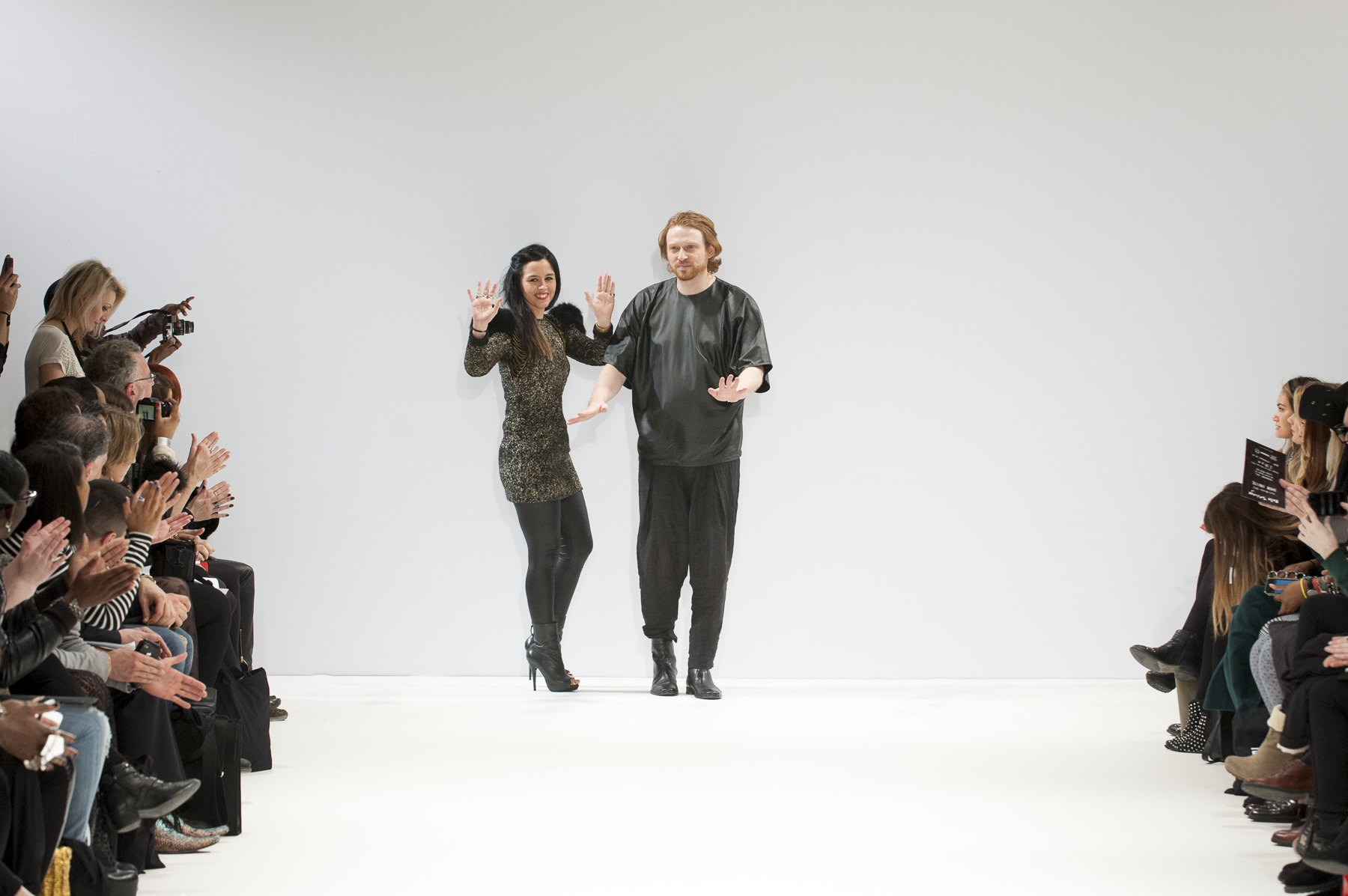 Taking inspiration from what the show notes describe as 'the opposite worlds' of high-end design and street wear, Belle Sauvage brings an Alternative aesthetic to the Fashion Scout catwalk, in much the same vein as the on-schedule KTZ. Characterised by a computer game opulence, the gothic collection juxtaposed Western baroque style and Eastern iconography, with prints featuring tigers and dragons, jewels, chains and curlicues.
Printed silk shifts were edged in leather or ruffles of black lace, and topped with collars, capelets and bomber jackets in red, black and dark purple. There were a series of boxy skirt suits with large pearl buttons and wide black borders in the dark prints that ran through the collection and with the addition of an Eighties style knitted chain motif. Sportswear elements were introduced, with hoodies covering printed joggers, a sweatshirt that strangely appeared to have Karl Lagerfeld as a cat printed on it's front, and a slightly out of place looking white darts polo shirt and matching white leather pencil skirt.
Though not everyone's cup of tea, the alternative streetwear aesthetic is one that Belle Sauvage have refined into a beautifully crafted collection that is a world away from the lesser interpretations one might find in Camden market.
Charlotte Gush