Topman Design was having another nostalgic moment this season, but how does a British high street gargantuan translate an American summer music festival to a generation that's never heard of Woodstock?
Digital prints in sepia tones, muted and mulled pastels, graphic tees with Manga-meets-Mister-Sparkle caricatures all accumulated in an uber-millennial vision of the 70s. The look was reminiscent of a young Josh Hartnet in The Virgin Suicides, right down to the pool robe.
Robe-style jackets with shortened sleeves had a stronger sartorial edge than the fluorescent floral print with matching terry cloth shorts. Layers were plentiful and 70s clashing was constant: print was paired with stripes, florals were paired with more florals and some unseasonable fur-trimmed parkas were piled over knitwear (accented by floral scarves, naturally).
The collection raised a poignant question: has enough time passed to warrant a resurgence in bellbottom jeans? Some wounds take longer to heal. Overall, it seemed appropriate that Topman showed on Fathers' Day; they're one of the few candidates who can make your dad's clothes look cool again.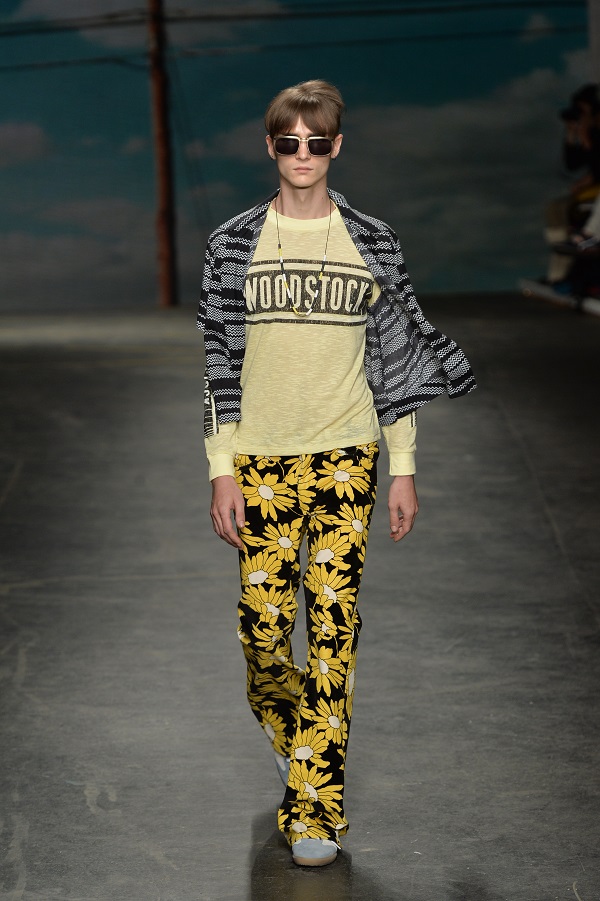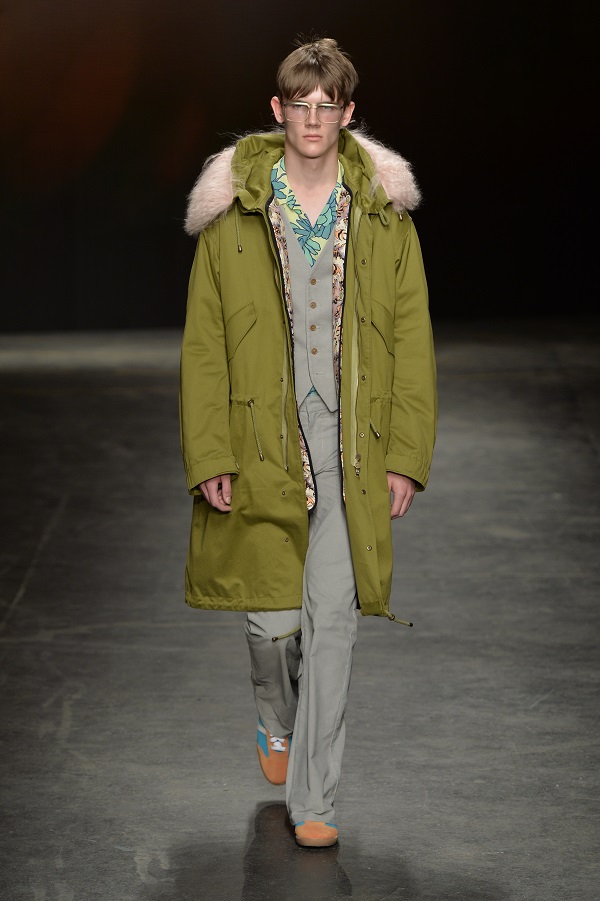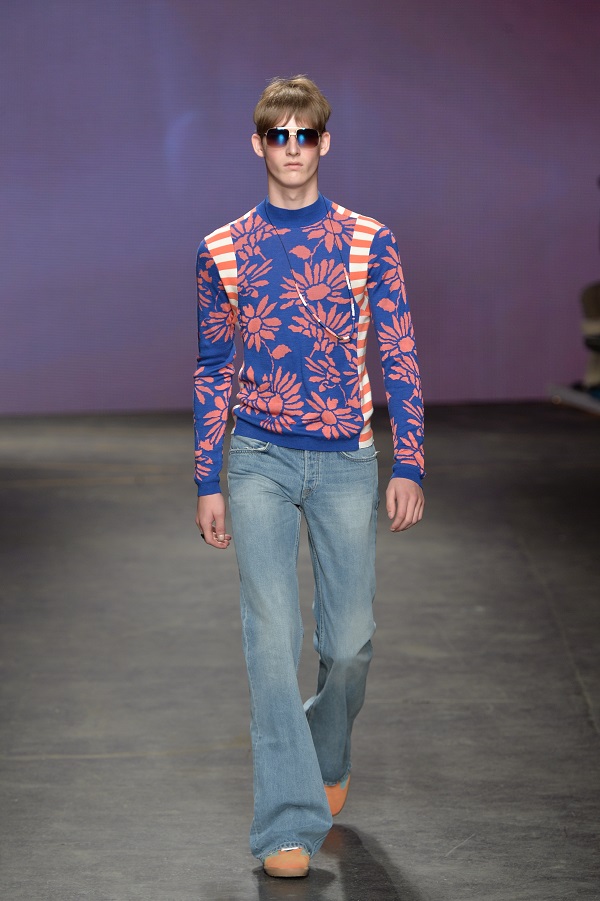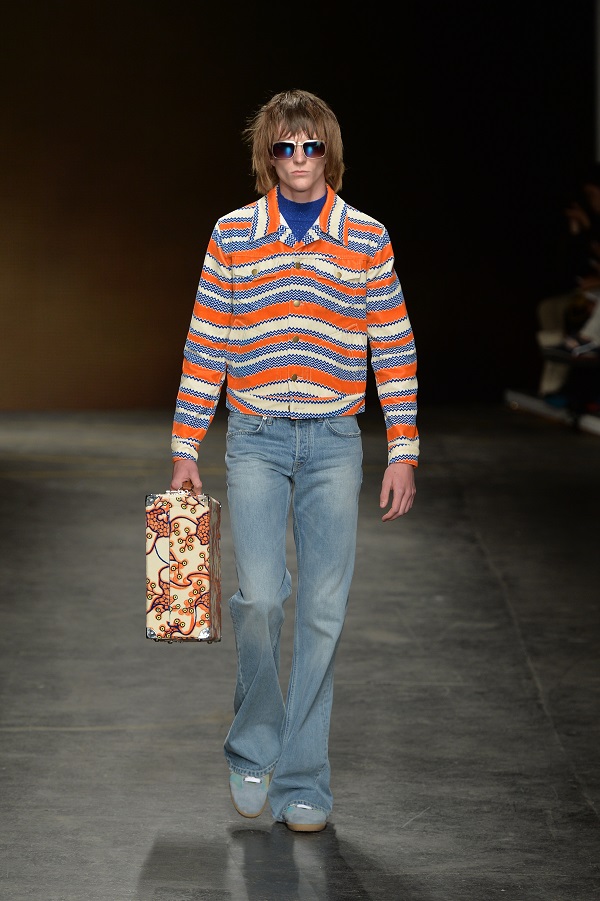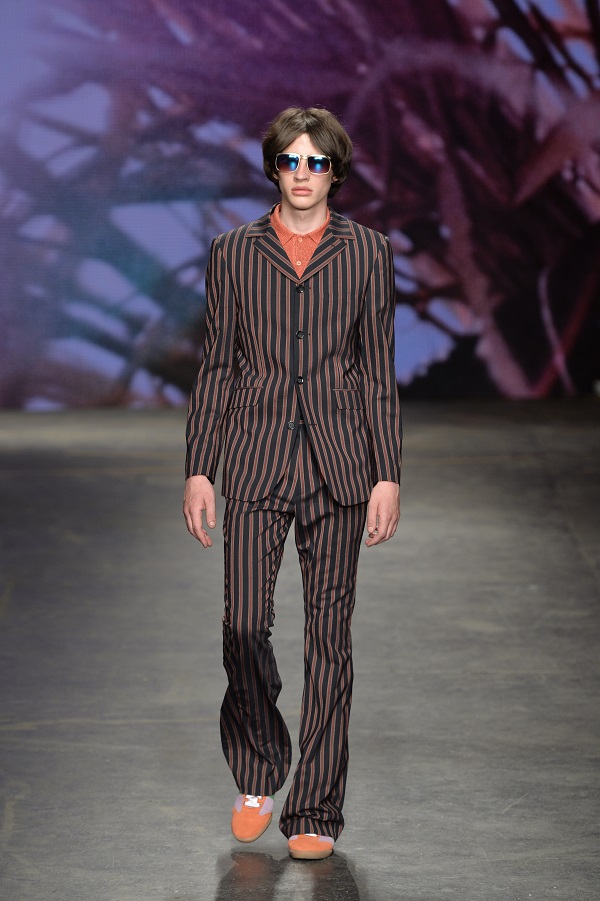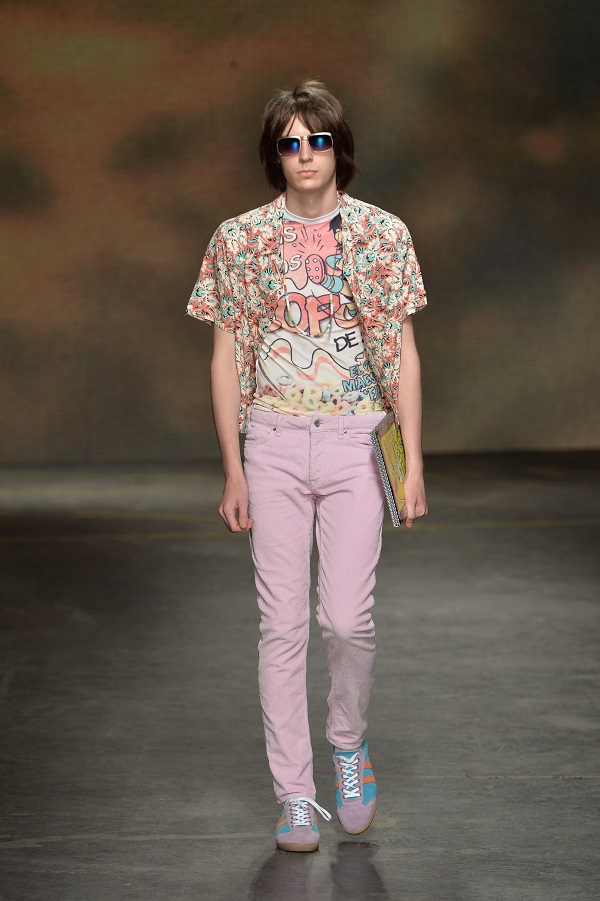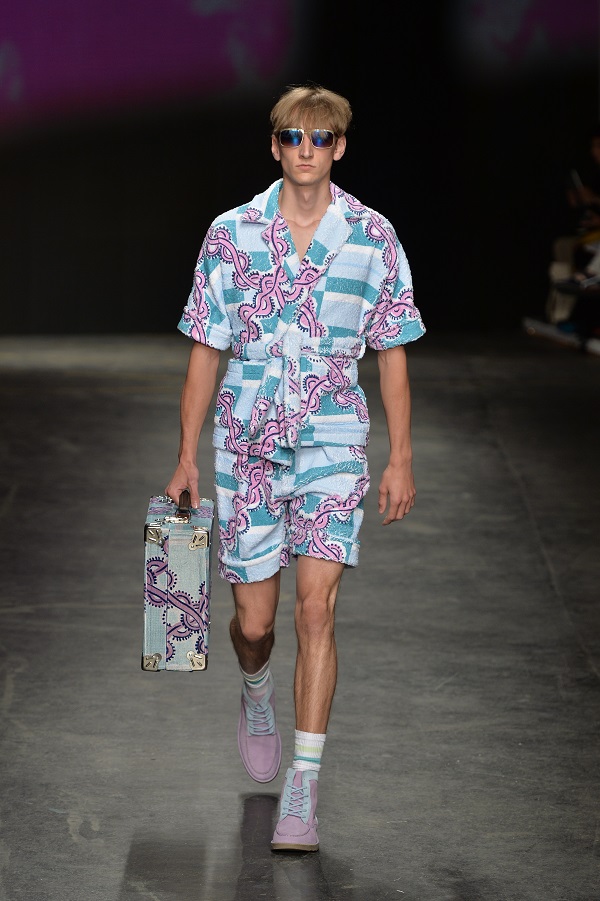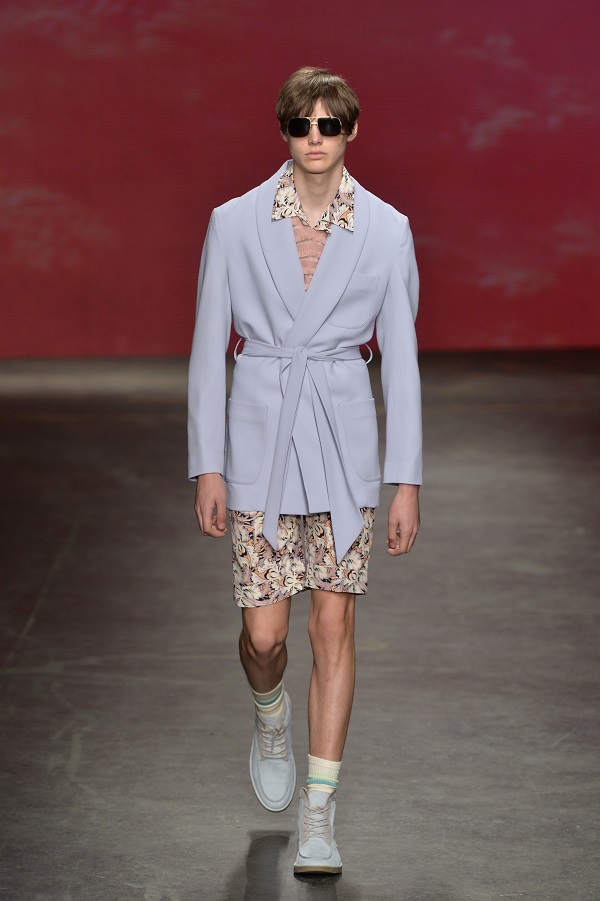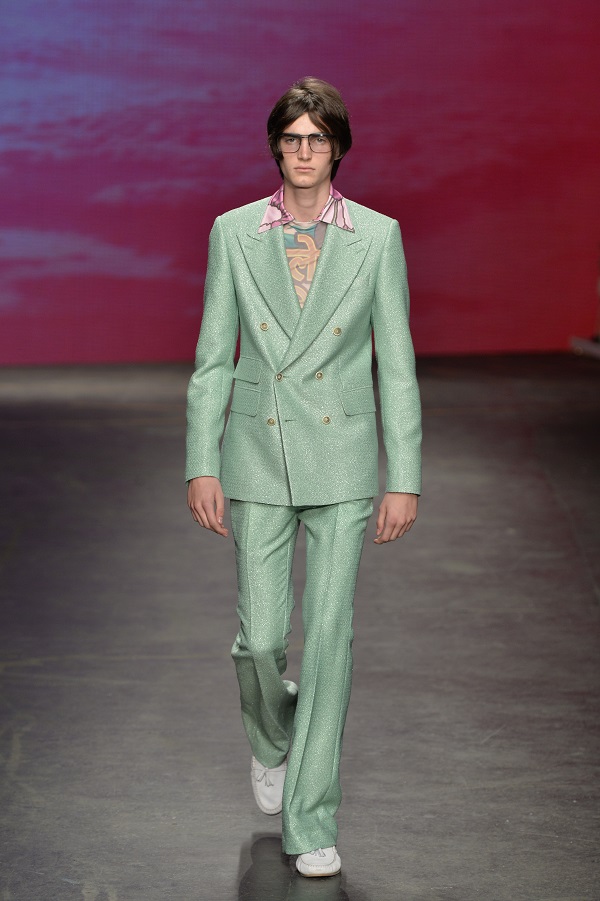 Words: Stephen Conway