The YMC ('You Must Create') press release is notably haughty about the brand's conscious avoidance of the "fashion industry's merry go round" and lauds their flagship stores for their "rejection of the smug artificial cosiness of globalised, sanitised design". It is perhaps a little odd then that they decided to show at the BFC/Topman space within the Old Sorting House – a purpose-fitted, clean-lined venue that is as much a fashion fun-fair as it gets. That said, it has the largest runway space and YMC showed a sizable collection.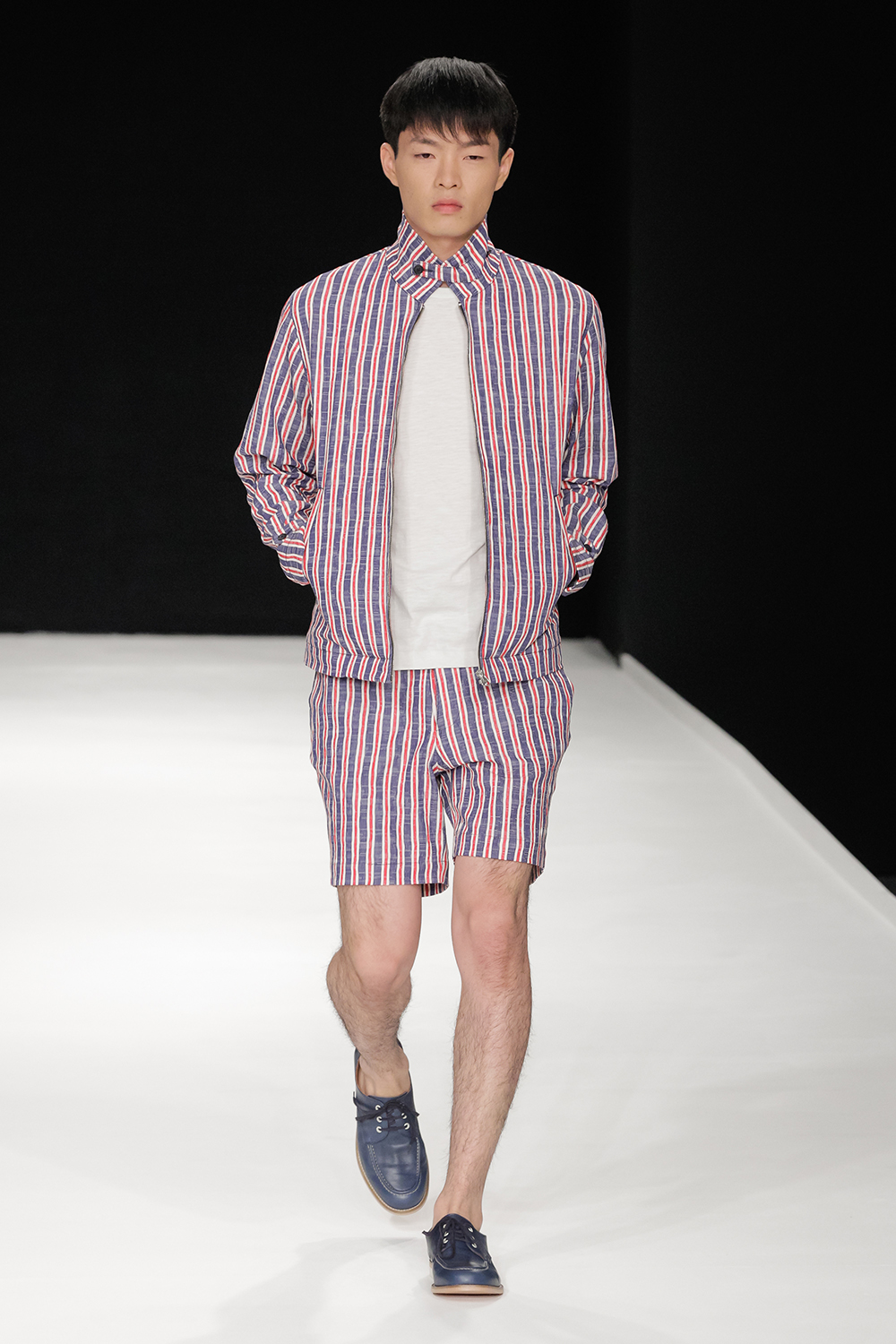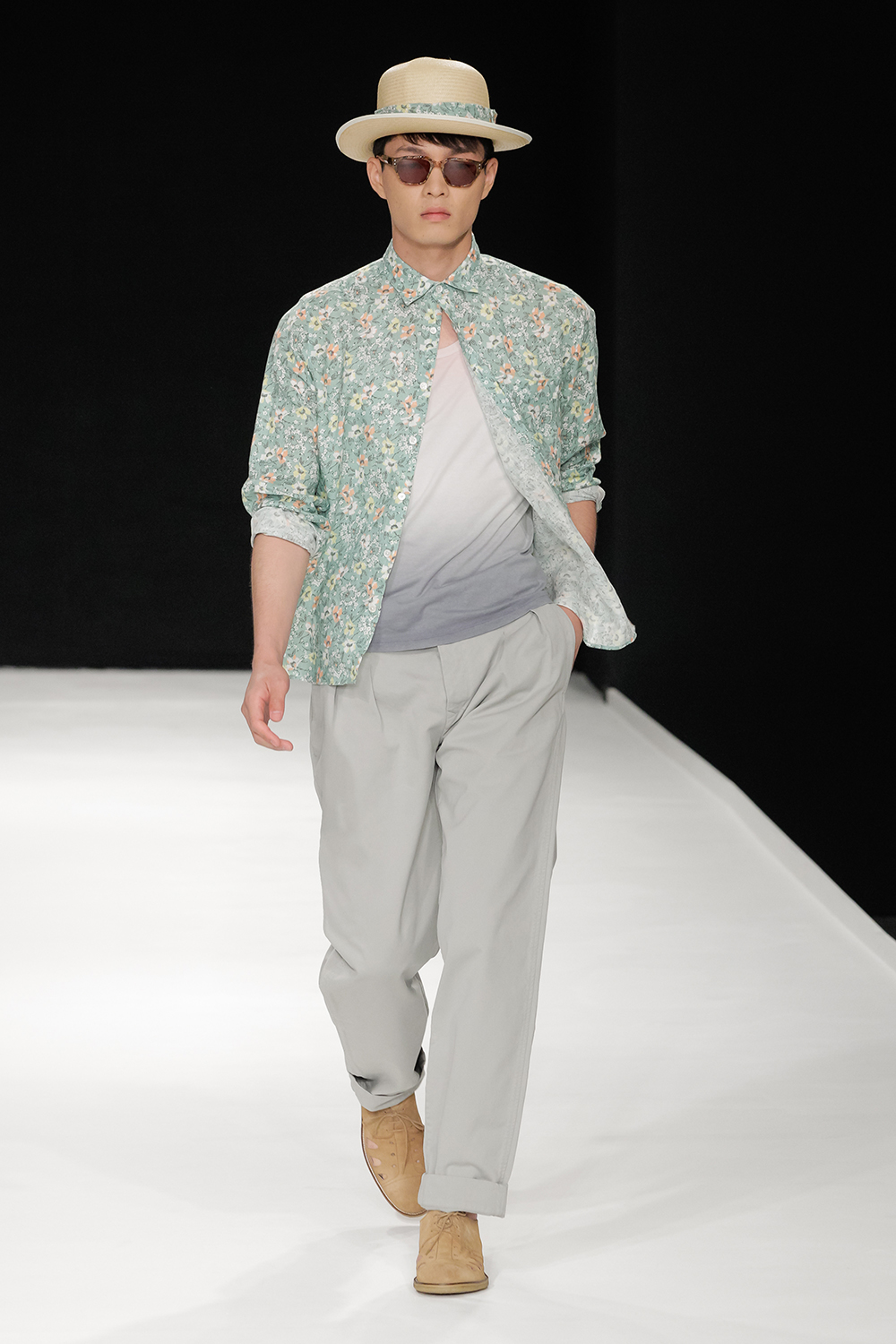 The first look out is a pyjama-stripe short suit with a boxy terrace jacket and popped collar that spoke of British beach holidays. The YMC man for next Spring / Summer is a street-stylish season ticket holder on a seaside stay-cation. It's a good look. Turn-up denim shorts, cut a few inches above the knee are pared with white Ts and printed shirts, buttoned at the neck, but left to flare open with the summer breeze. Square-cut sports jackets came in a range of colours, prints and fabrics, from an absolutely spot-on popply navy linen, to wave-quilted or plant cell-pattern printed cotton.  The colour palette was fresh, combining sage green, teal and ultramarine into a witty, blown-up check on shirts and T-shirts. A floral print was cut into shirts and slim scarves, held in place with a boy-scout woggle.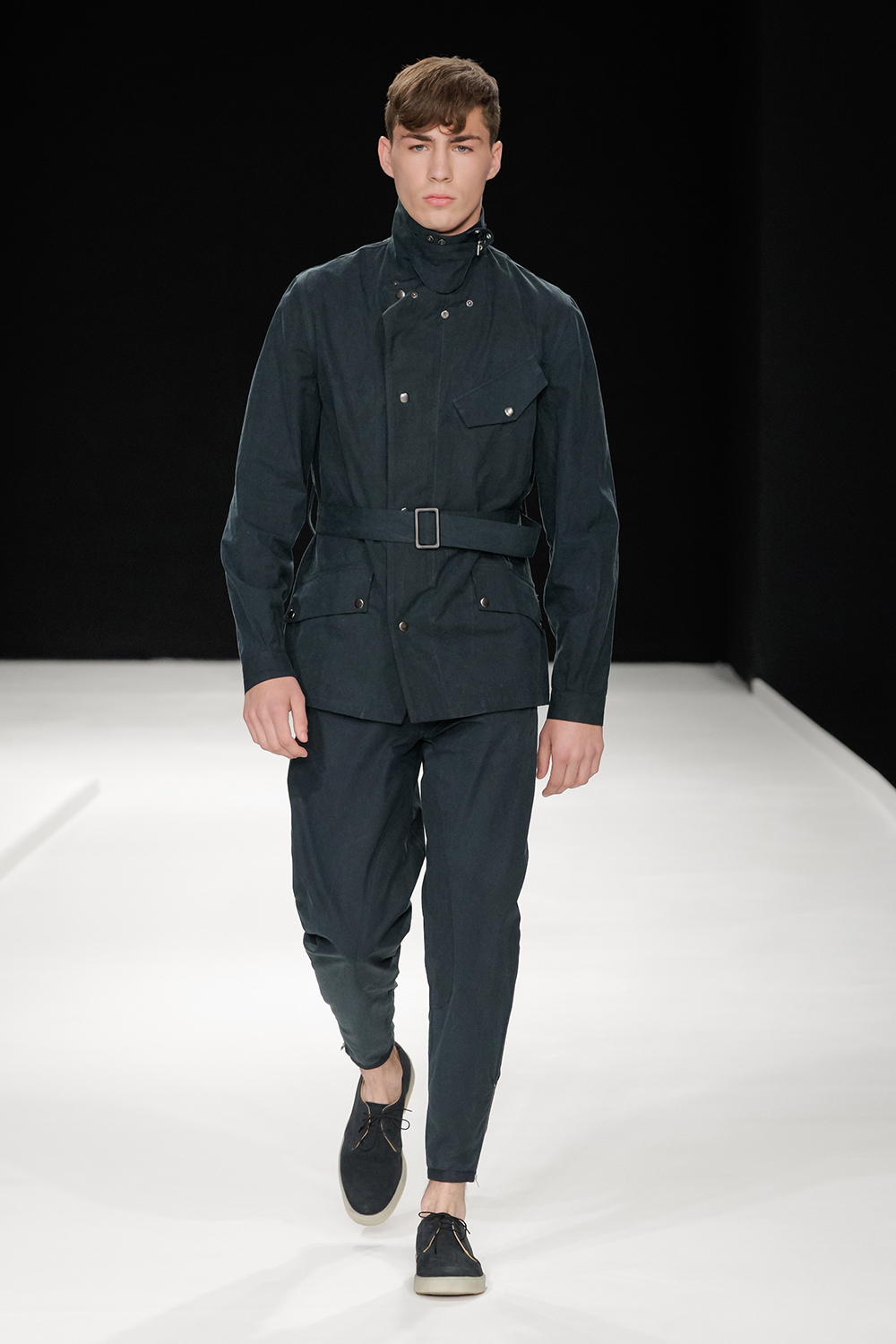 If any of the female showgoers were tempted to borrow from the boys, YMC made this potential explicit by sending out a couple of womenswear looks: the denim turn-up shorts, now cut tight to the thigh, were worn with tab-neck white shirts and tailored light jackets or light, sheer navy jumpers. The accessories were also of note, with berets that referenced YMCs previous, more rebellious collections, and straw sun hats which added to the playful vibe of the summer season, as well as some excellent tiered-zip, barrel rucksacks in indigo and block colour stripes. A stand-out look was a light-catching, beetle-green waterproof suit, with carrot-leg trousers and a belted, tab-and-buckle high collar jacket; perfect for the temperamental British summer weather. The rather incongruous dark-cartoonish spider print of the show invite worked it's way onto T-shirts, worn under light, zip-front gilets and a jungle tiger motif was realised on an intarsia jumper.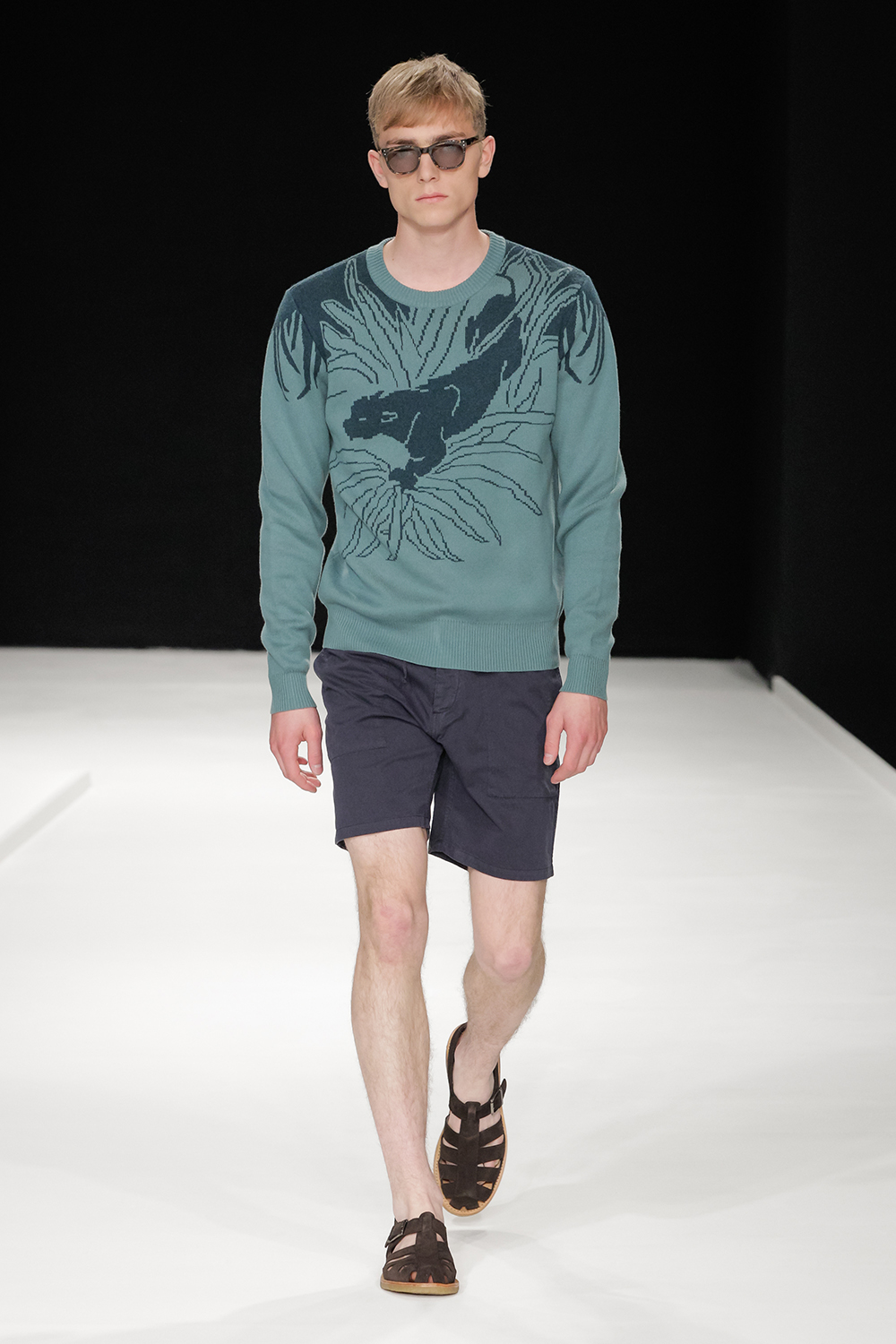 An eminently wearable collection from a distinctly British brand who live and breathe the Corbusian precept 'form follows function' while retaining enough fashion-sensibility to keep it interesting.
– Words: Charlotte Gush
– Photography: Christopher Dadey