SIBLING's SS13 debut last year was a hands down favourite for many in London Collections: Men's inaugural year. Who can forget those amazing pom-pom headpieces? What seemed impossible to better in terms of showmanship and craft, Joe Bates, Cozette McCreery, and Sid Bryan seem to have done effortlessly.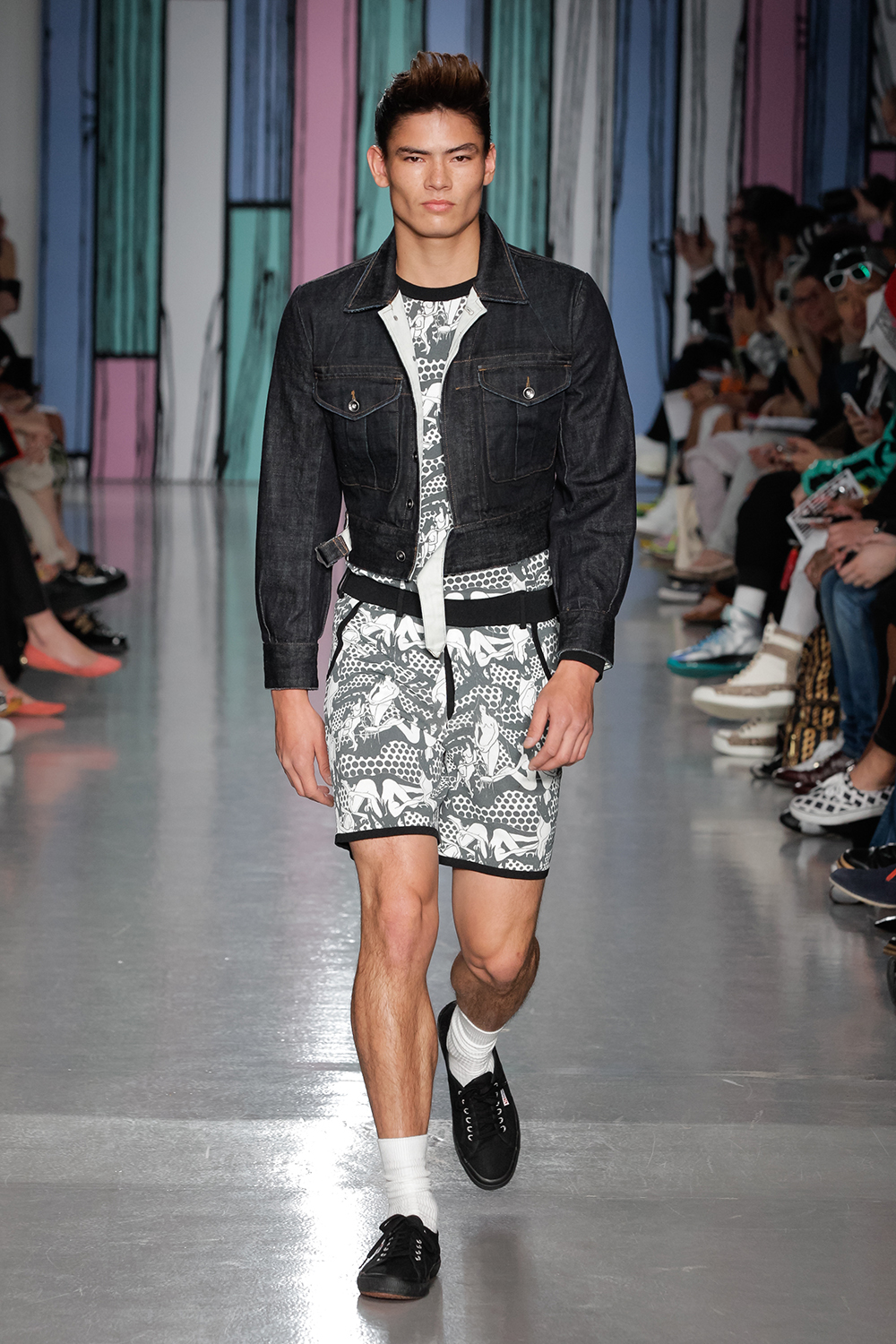 The inspiration? The 1961 American musical 'West Side Story', which the threesome have appropriated and renamed 'East Side Story' in an ode to the cultural hub that is the East End of London.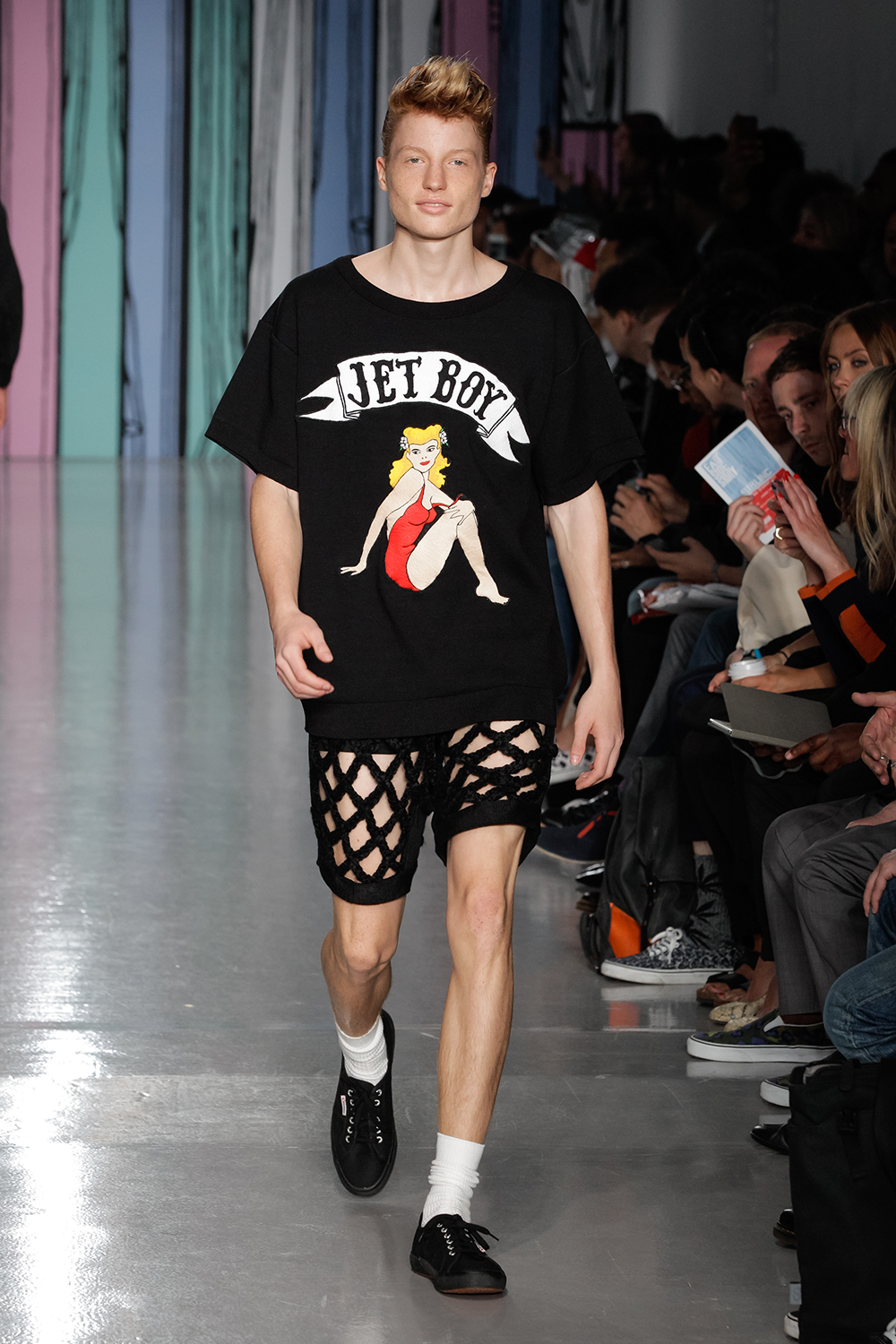 The show kicked off with heavy references to Grease the musical, the models with a rockabilly air to them, haired gelled in John Travolta quiffs. Tight, high-waisted, cuffed jeans and cropped jackets in dark indigo denim were emblazoned with graphics loosely inspired by West Side Story's battling gangs The Jets and The Sharks, as well as pin-up girls. The beautiful woodgrain prints were a collaboration between SIBLING and artist Richard Wood, and it worked phenomenally well.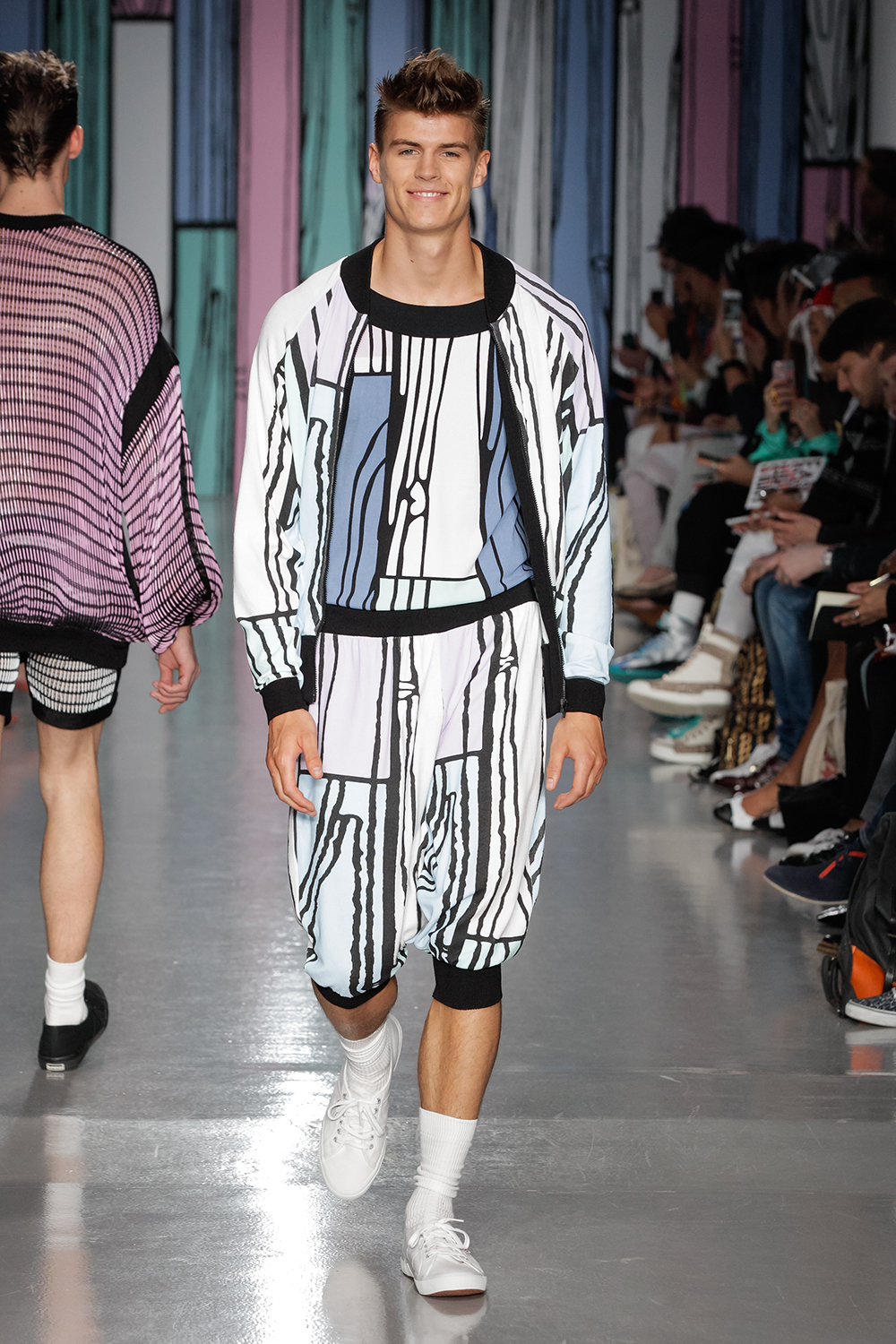 Other standouts worn by the muscled smiling models included a fresh take on mesh via revealing shorts and draped basketball style jerseys with exaggerated V-necks. Oversized polo shirt collars, and pastel ice-cream colours in linear Art Deco patterns also made for an appealing and cohesive collection.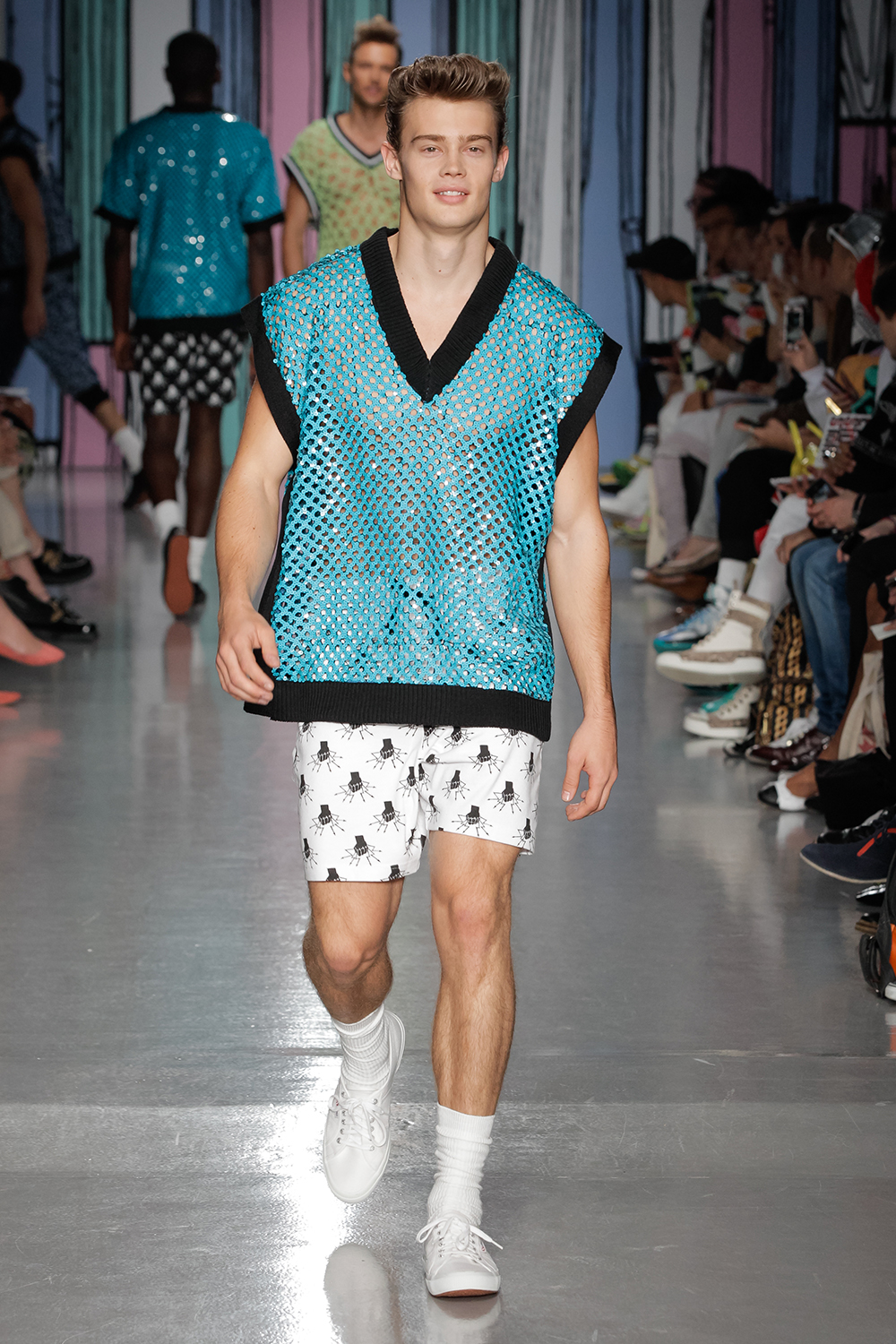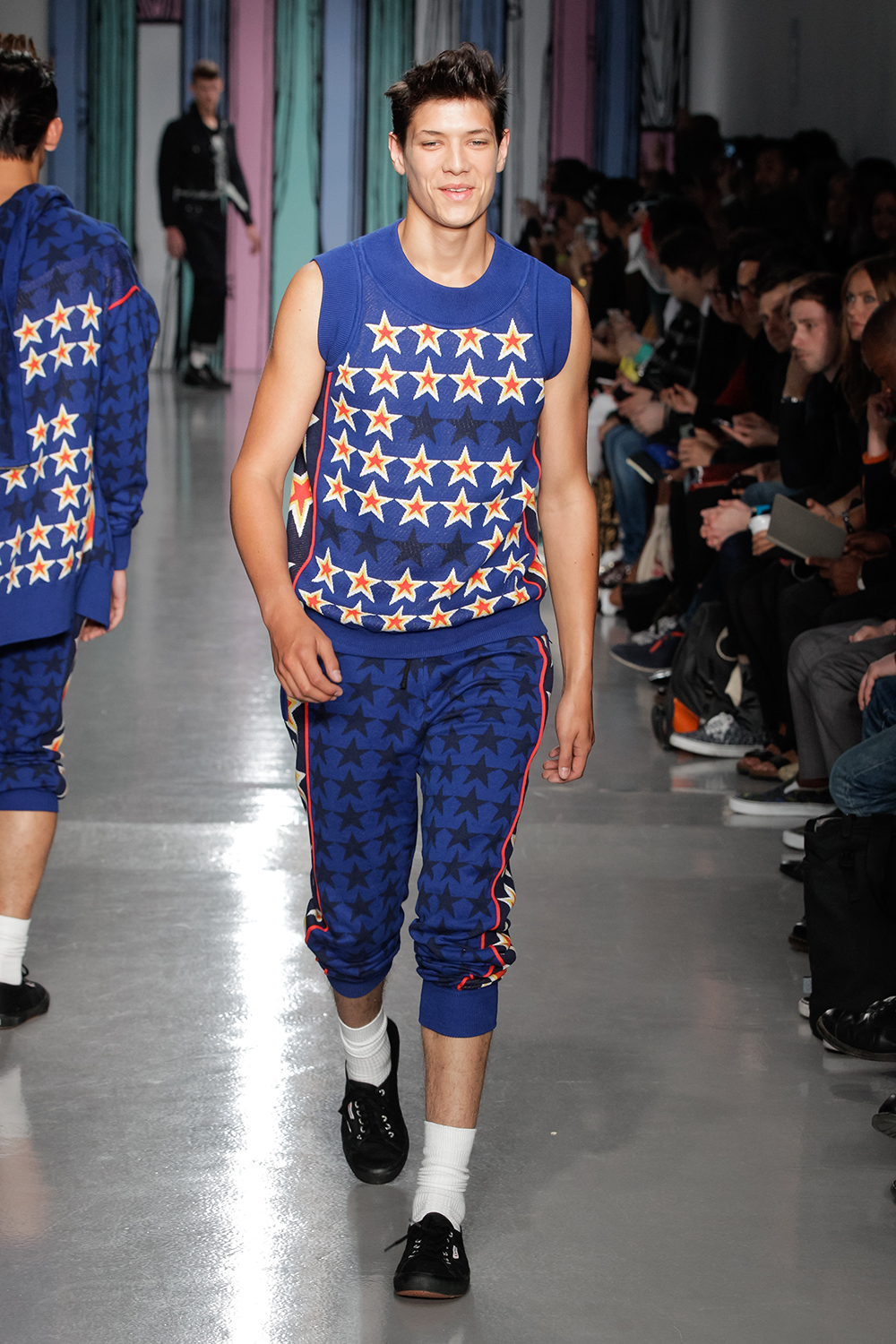 – Walter Ugarkovic
– Photography: Christopher Dadey