The 'Martine Rose Man' is a concept that has been nurtured and developed by the designer throughout the seasons, and it's a formula that clearly resonates, with the designer receiving NEWGEN's sponsorship this season.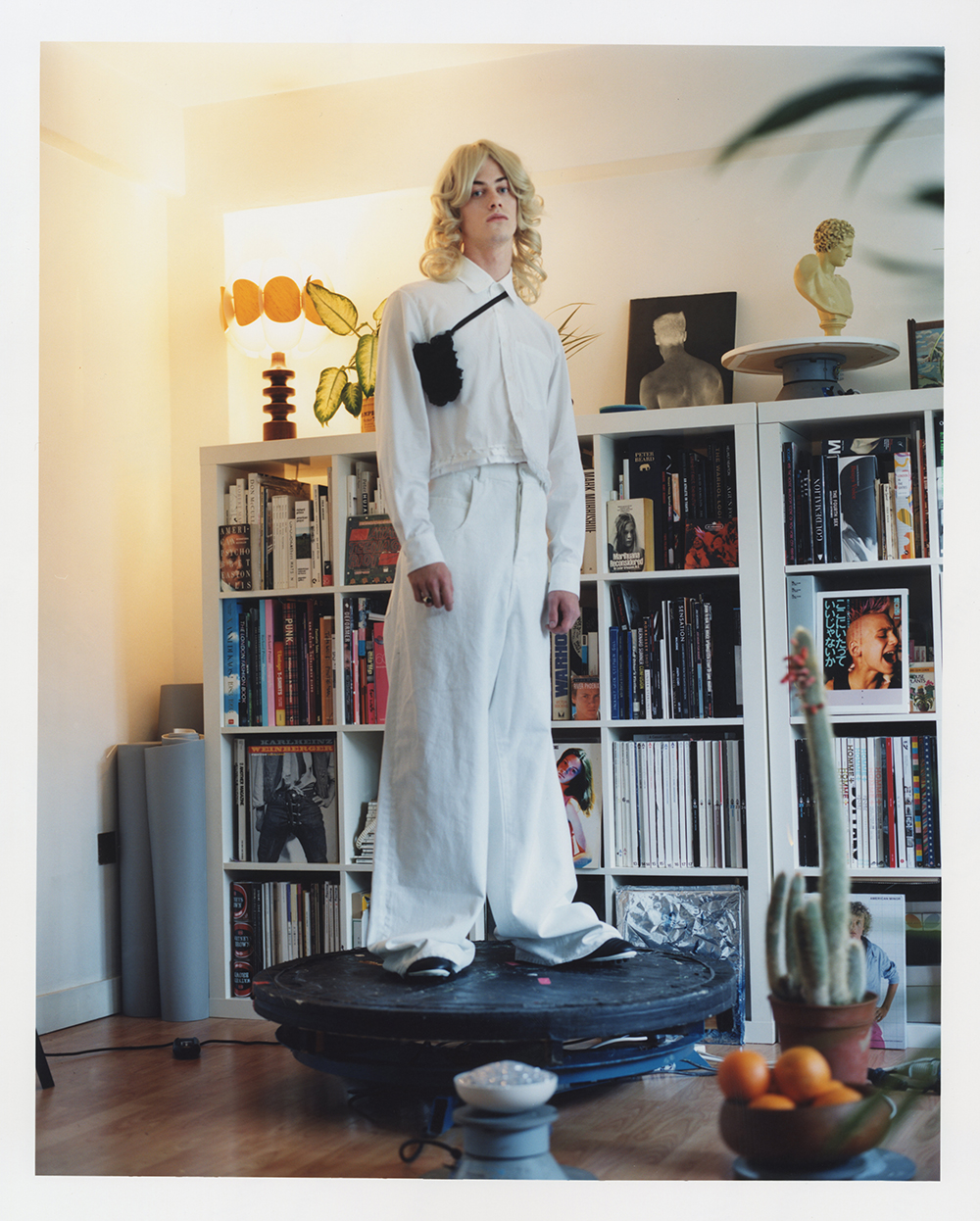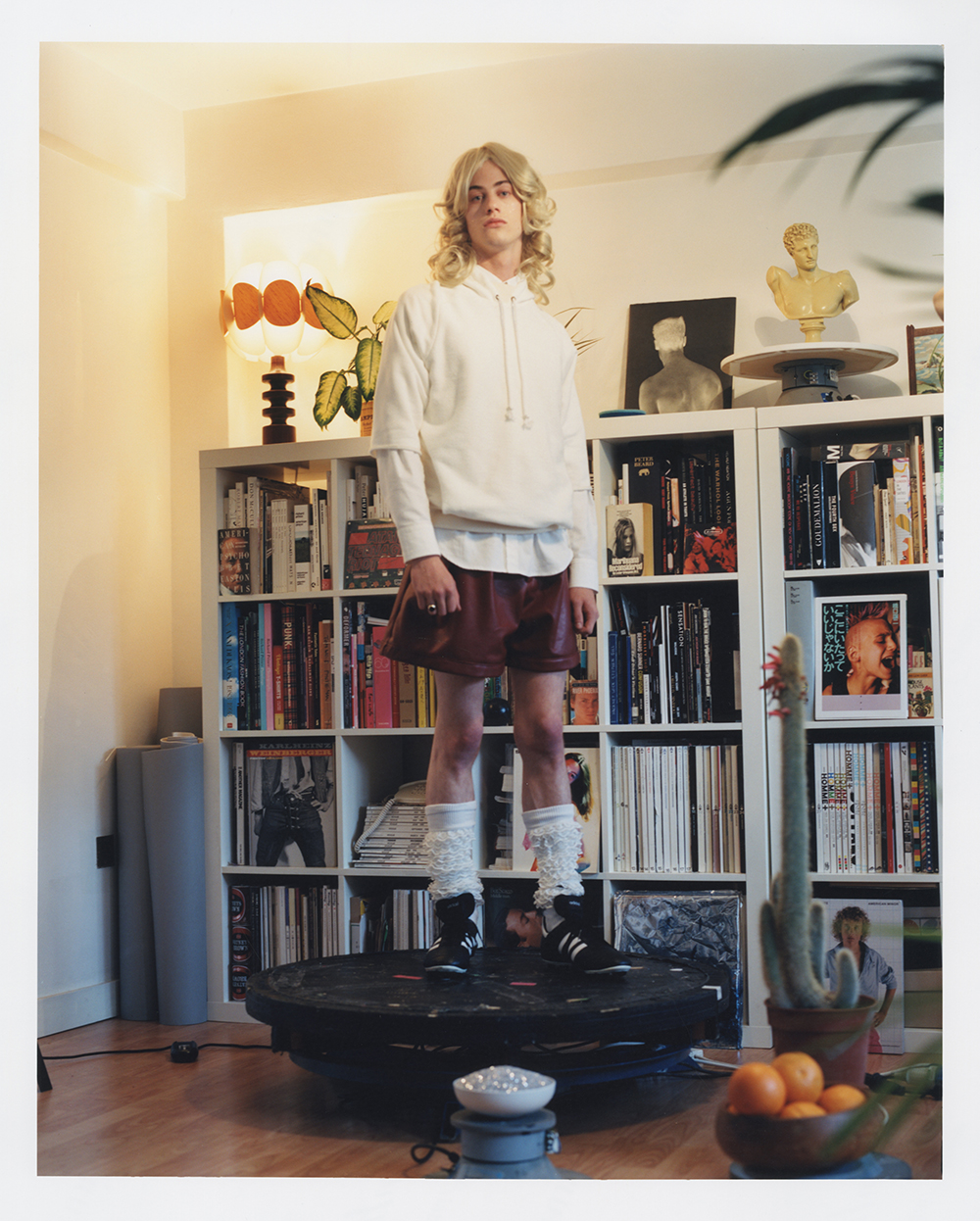 Interior design and personality both influenced this collection, Rose looked at the way in which we decorate spaces and how by doing that the space becomes a reflection and extension of our individual styles. The presentation room at the Hospital Club was set up as a fly-on-the-wall space where onlookers could walk around a central space where a single model sporting a blonde wig sat on a chair, in their made up 'bedroom', seemingly unaware of the fashion crowds surrounding him. The SS14 collection hanging on rails available for attendees to fiddle with.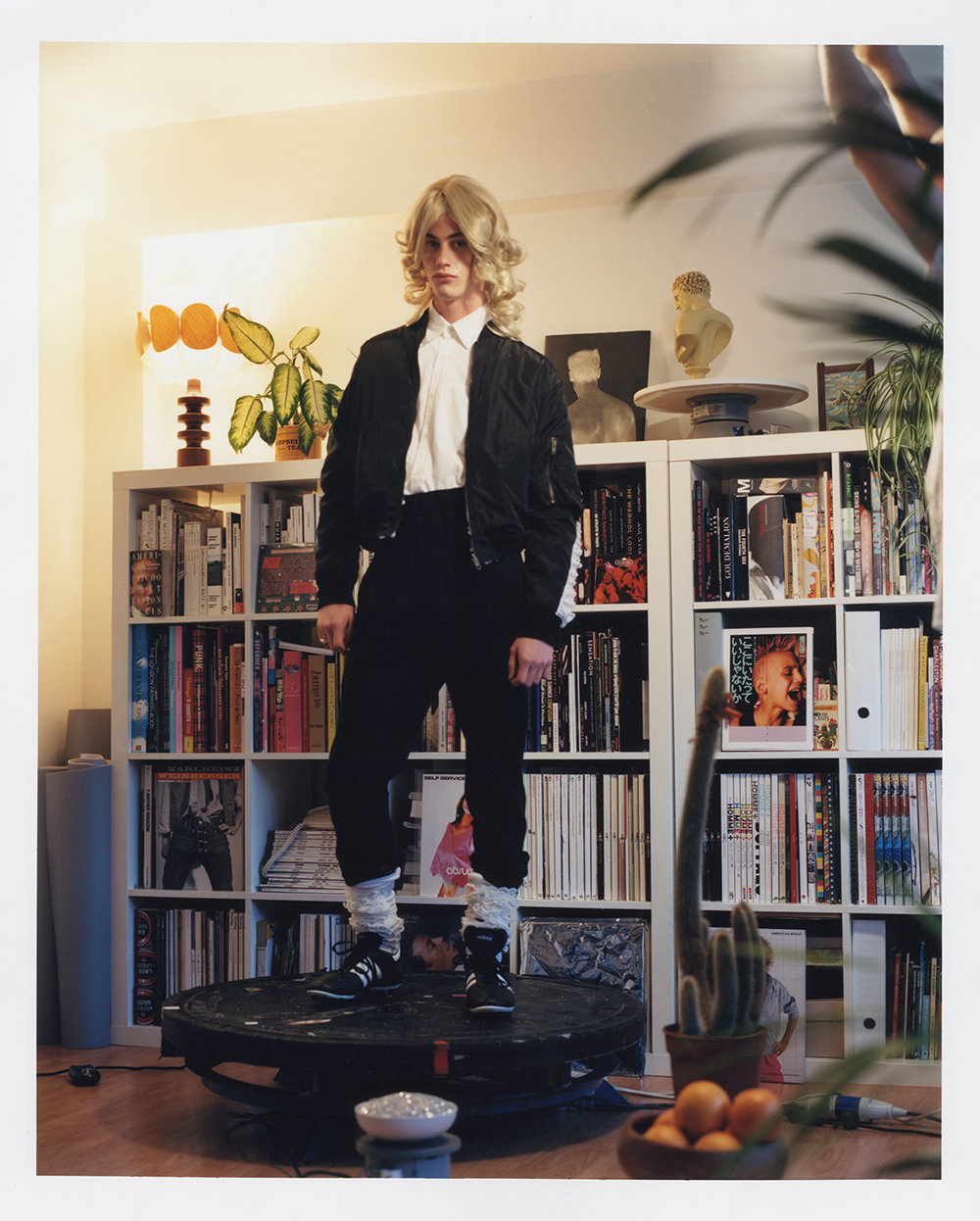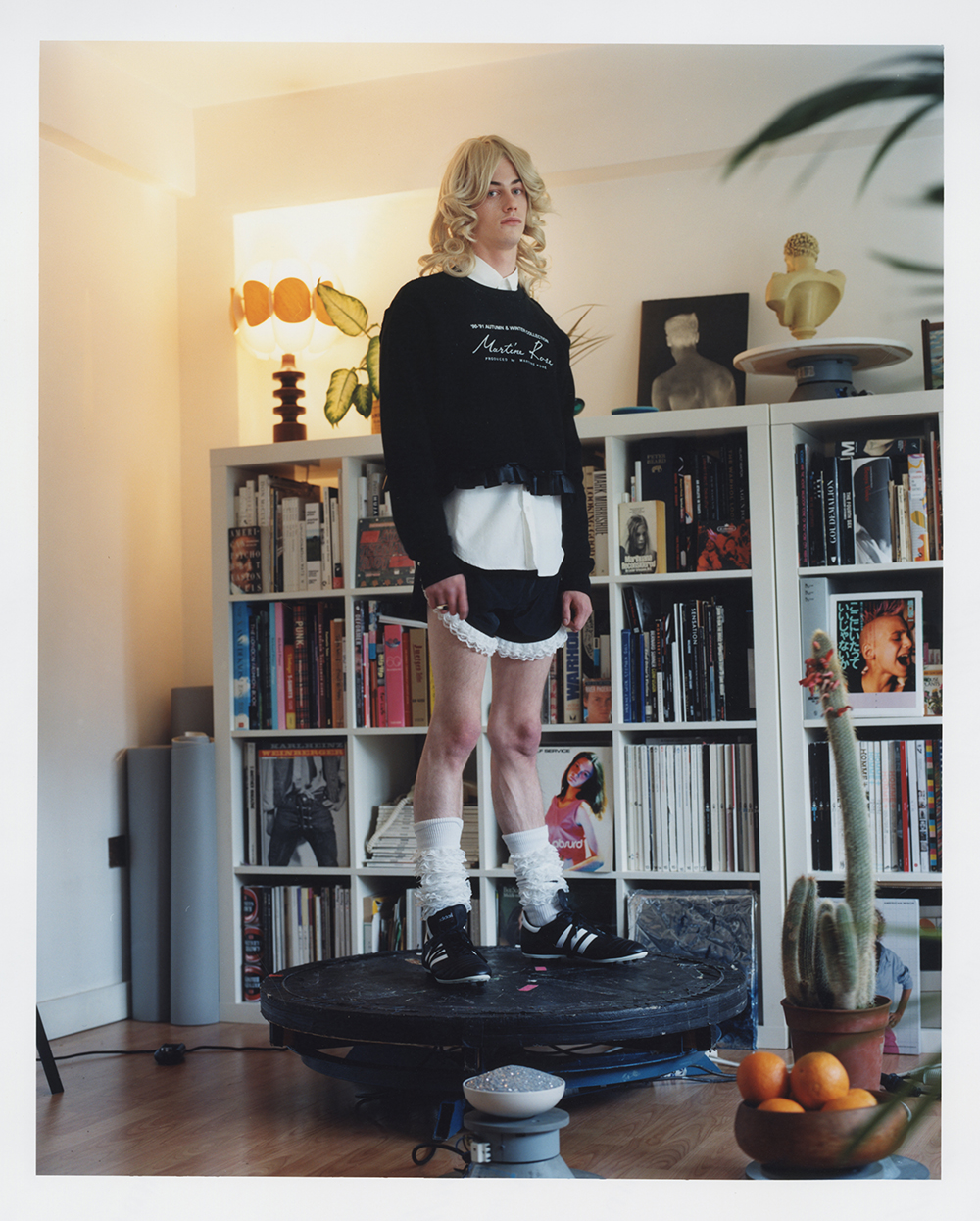 A fascination with chairs and their design variations between cultures were brought together in this predominantly black and white collection. A collage of chair prints splashed across T-shirts that were made in a collaboration with product designers Ligne Roset, who will release a collaborative piece in July.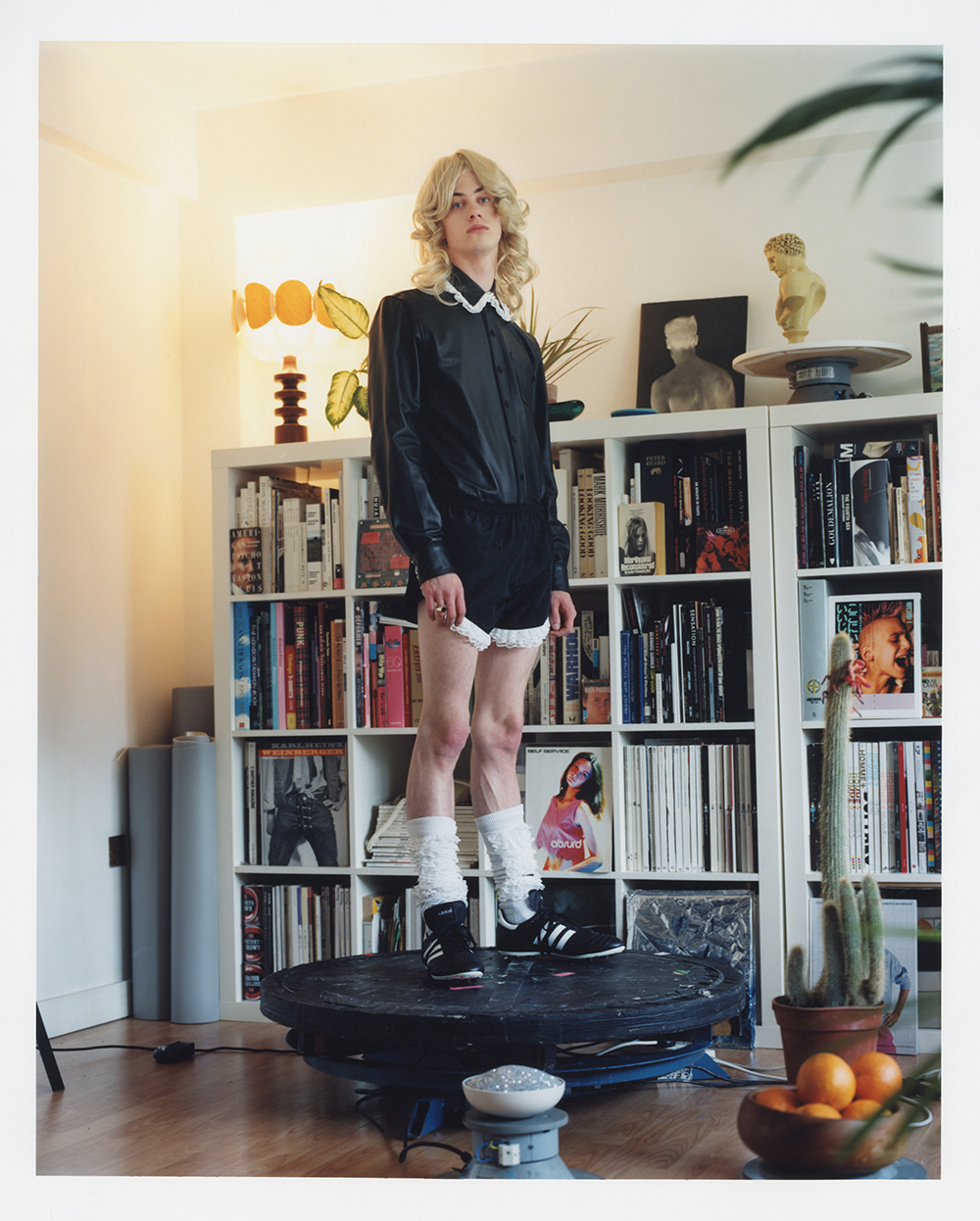 The garments were in a way each a 'room'; cut-out panels trimmed with lace and ribbon are seen along the pieces representing windows and curtains. Similarly most outfits were given a hint of femininity as they were adorned with lace frills (the socks in particular tickling our fancy). While more common sportswear designs like bomber jackets and shorts were reinvented, a oxblood pair of leather shorts stood out as did Rose's familiar wide leg trousers and denim jackets.
– Walter Ugarkovic