Kay Kwok's SS'14 collection 'The Hidden Force' was a testament to luxurious sportswear, coupling practicality with rich textures and leather accessories, to create a strong identity for his spring / summer looks.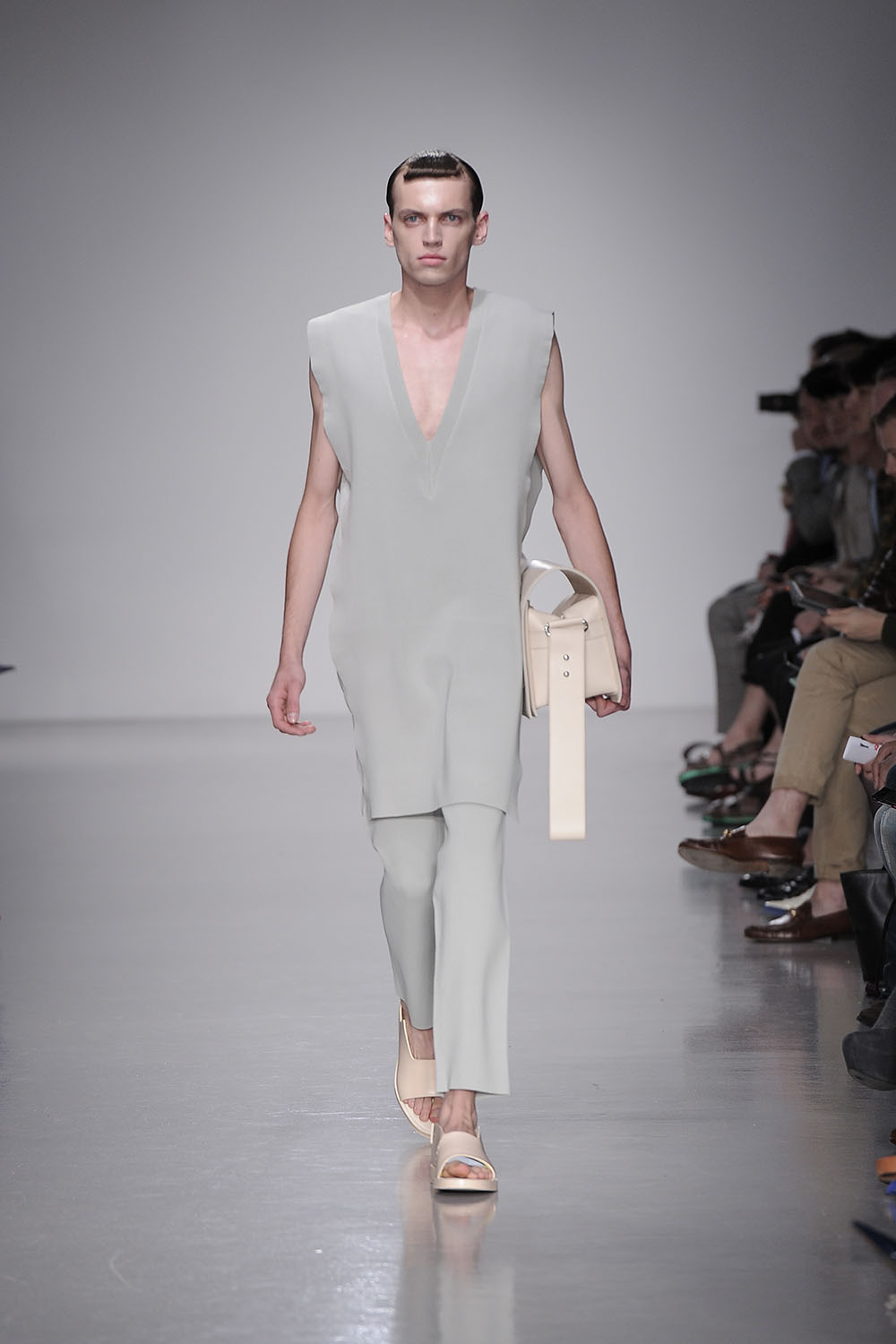 In the initial looks, V-necks were cut deep into square pieces which hung from the front of soft cashmere tunic tops, an almost sailor-like in reference, teamed with clean cut straight trouser shapes and similar shorts. As the looks progressed, though, so too did the fabrics; woollen pieces slowly gave way to the sturdy fluidity of lightweight neoprene which formed suits underlaid with strong shiny plastic breast-plates, lending the classic ensembles a distinctly futuristic edge.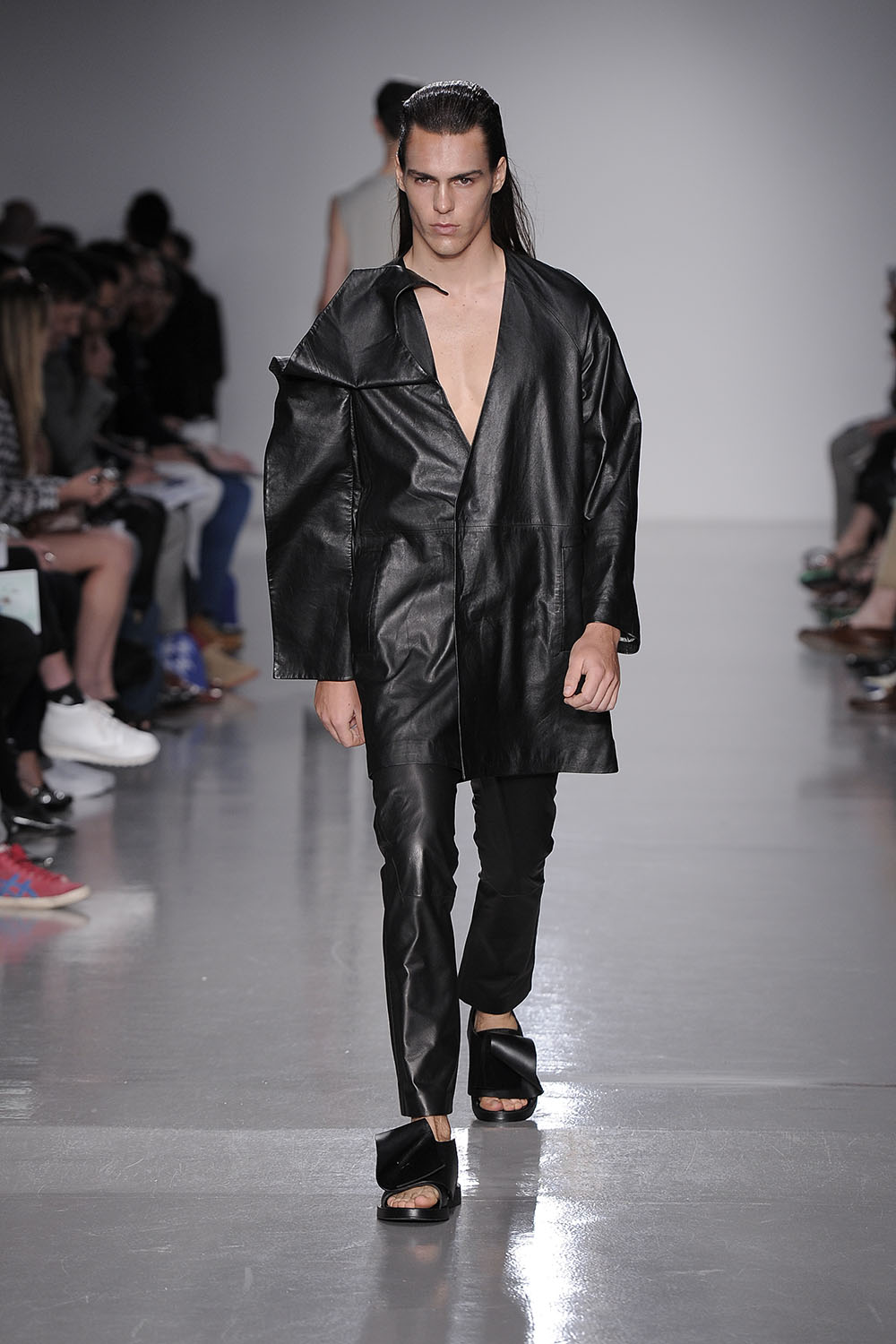 The designer's key influence, 'energy transferred within the galaxy', manifested itself through two-piece suits dotted with a recurring planet-like oval print in striking purple and turquoise. In fact, Kwok's colour palette seemed to graduate as the pieces did; soft cream and pale grey cashmere dominated through the first looks, while black slunk into the collection in a long, almost dress-like tank and black leather trousers, which in turn was contrasted with the purples and pinks of the print.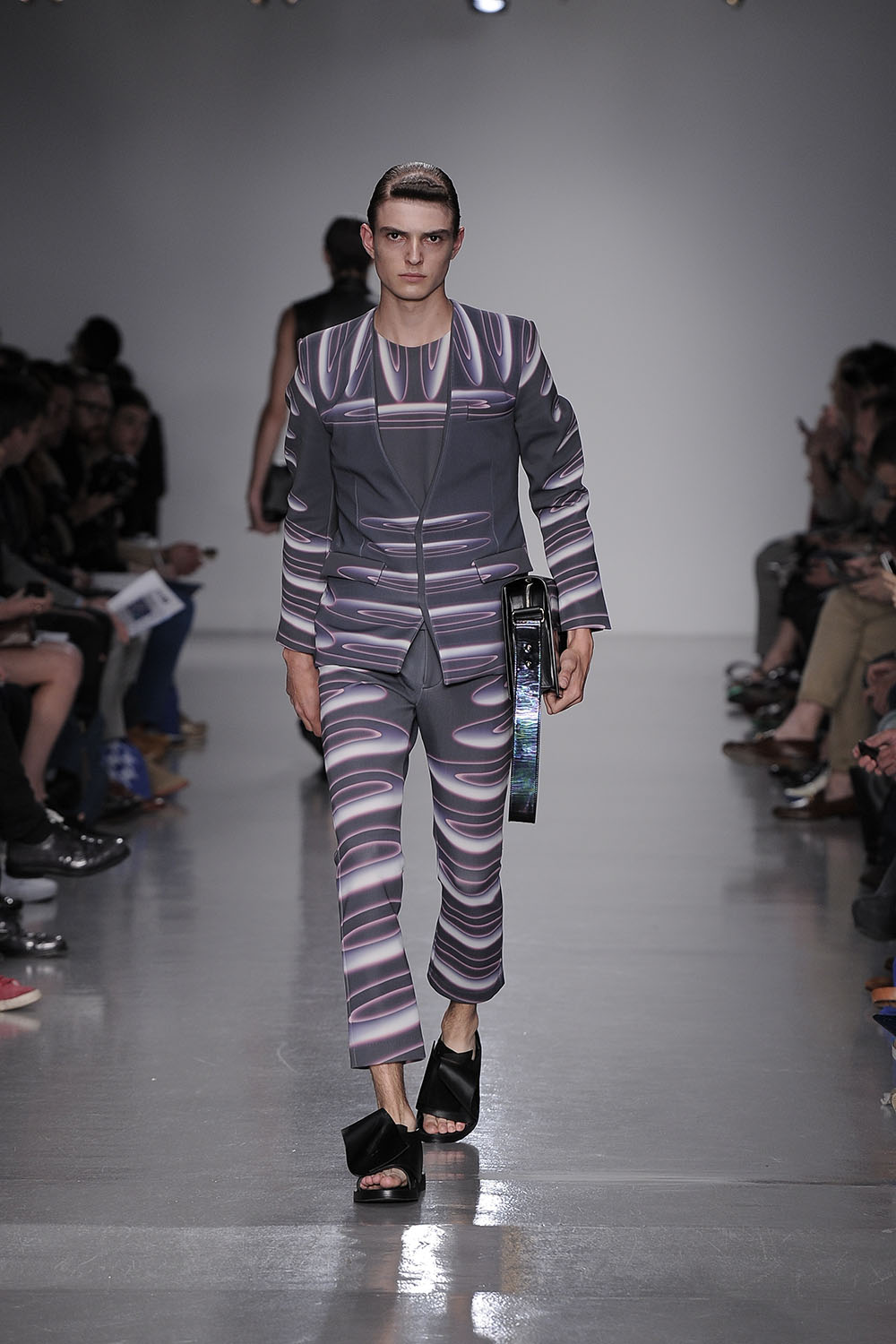 Dramatic leather coats, both with and without sleeves, punctuated the show, drawing upon an accent introduced early on through the footwear – chunky leather sandal shapes in black with turqoise accents and Chelsea boots cut from geometrically printed neoprene were designed by fellow LCF graduate Youngwon Kim, and tied in perfectly with the references of Kwok's collection. The designer also showed a full range of beautiful leather hand luggage options in pale cream, grey and black, which were often boxy and square in structure, described by Kwok as 'anti-organic' shapes.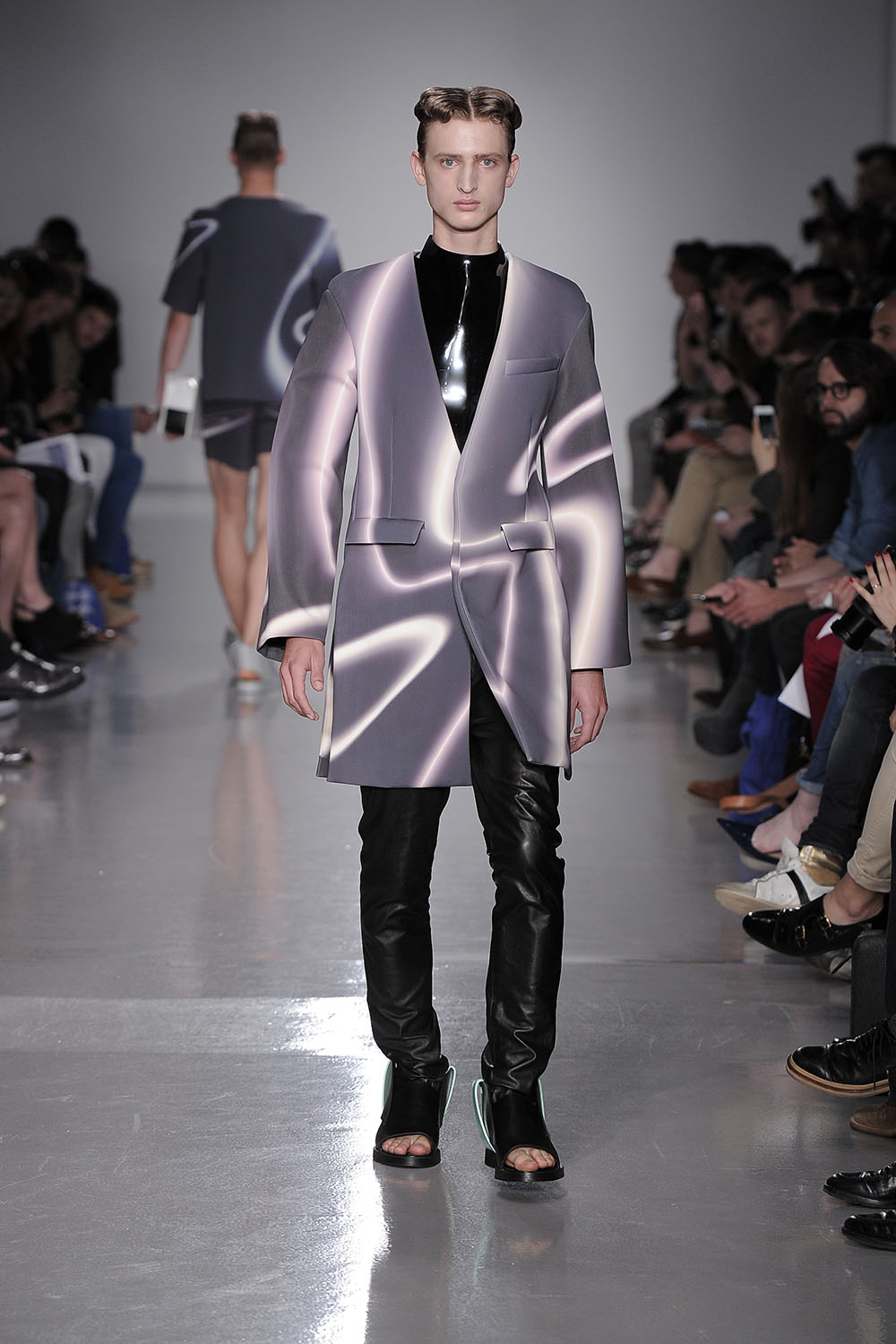 The show was a fantastic addition to Kwok's growing reputation for modern and luxurious style, rooted deeply in contemporary references.
– Maisie Skidmore