Tucked away behind a sheet of red tinted acetate in a basement in Covent Garden, Jonathan Saunders' SS14 collection was clean cut and precise, and his colour story as original and varied as his previous collections have led us to anticipate.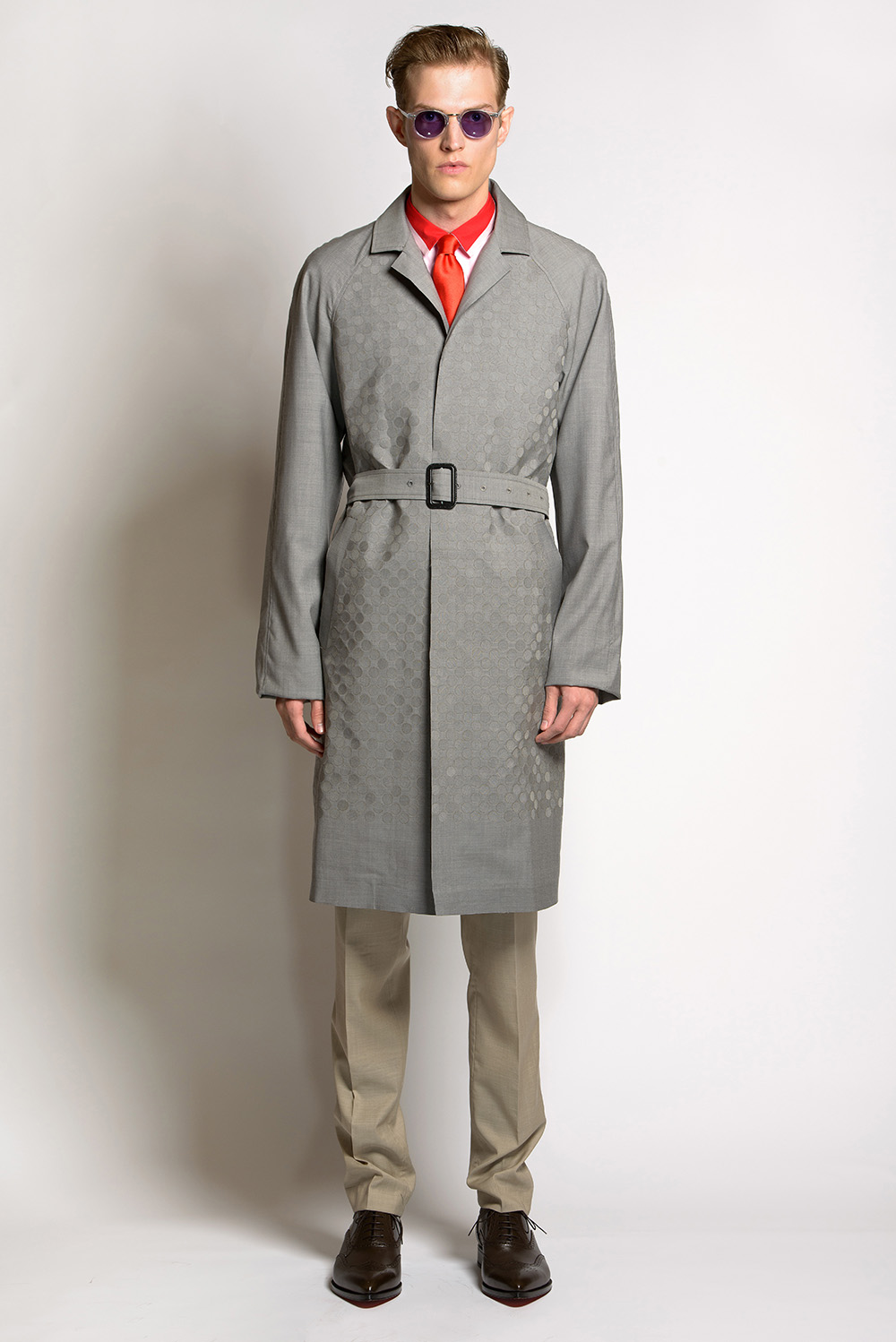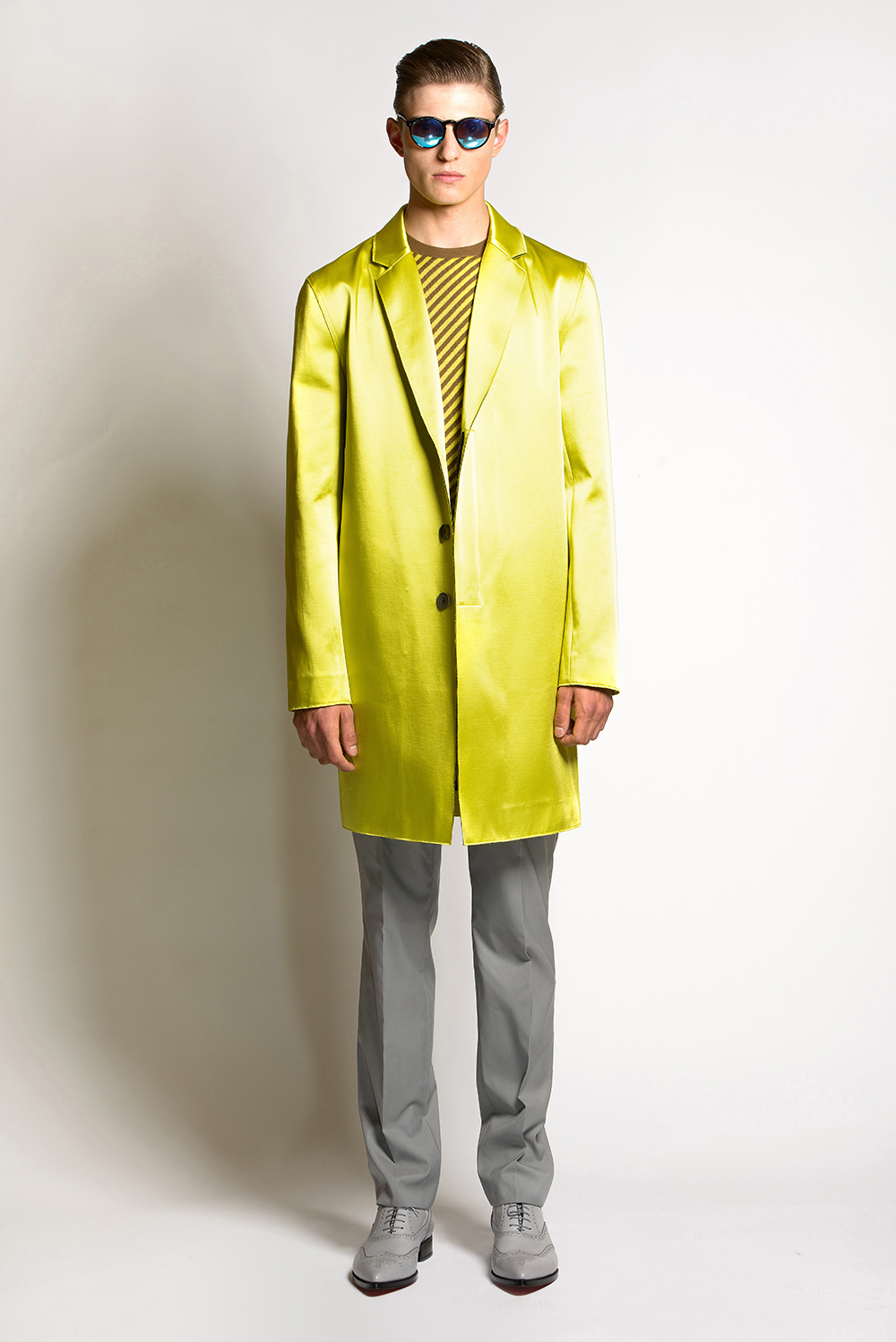 Jackets were the star of the presentation; blue neoprene Harringtons, green satin bombers, grey dot-textured trenches, acid yellow dress coats and a grey sports jacket with the blue peony print (which featured several times on various pieces) emblazoned across the front all took centre-stage. Polka dots came with a filmic twist, multiplying in intensity across the surface of suits and sports jackets in a gradual fade from black to white, and vice versa.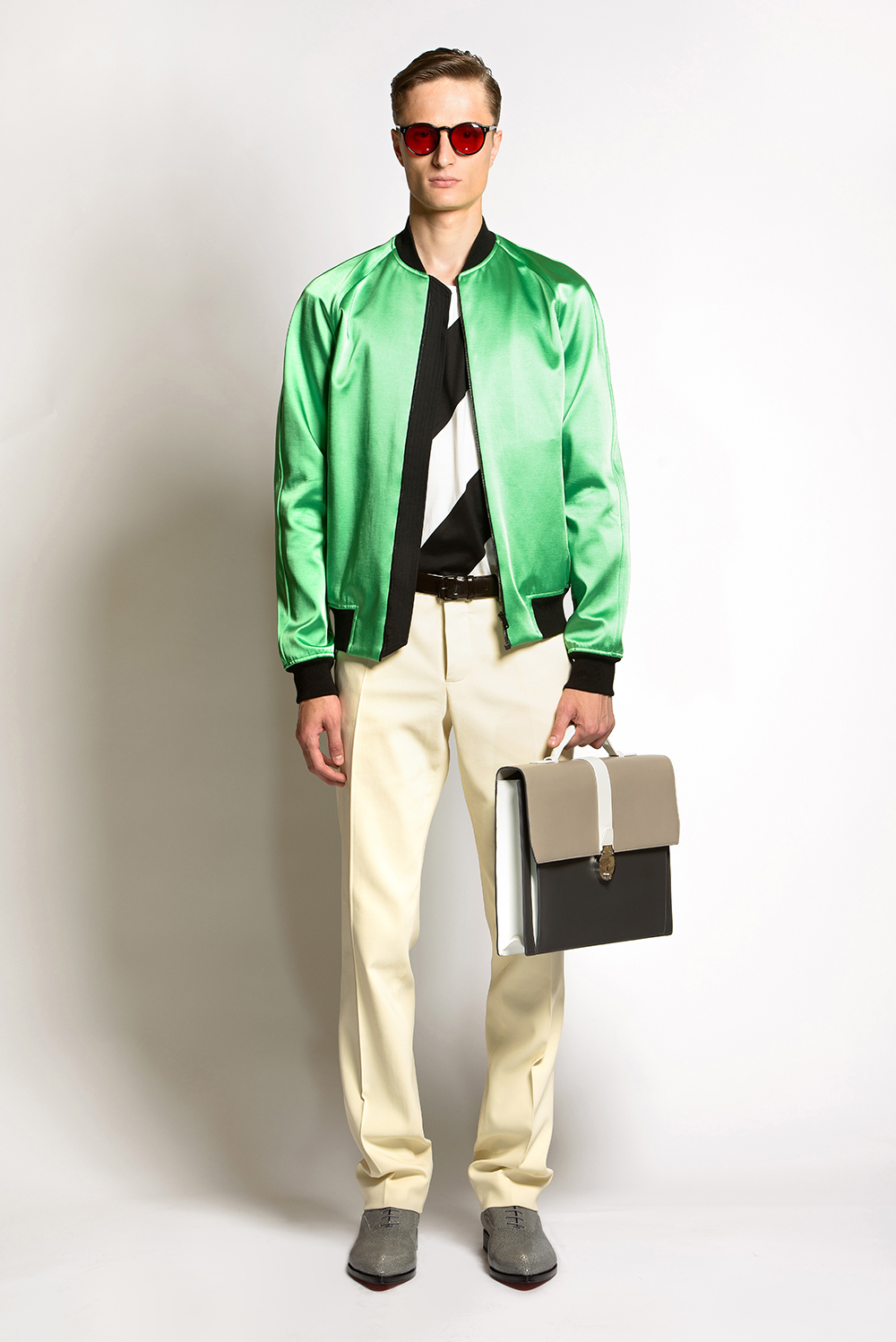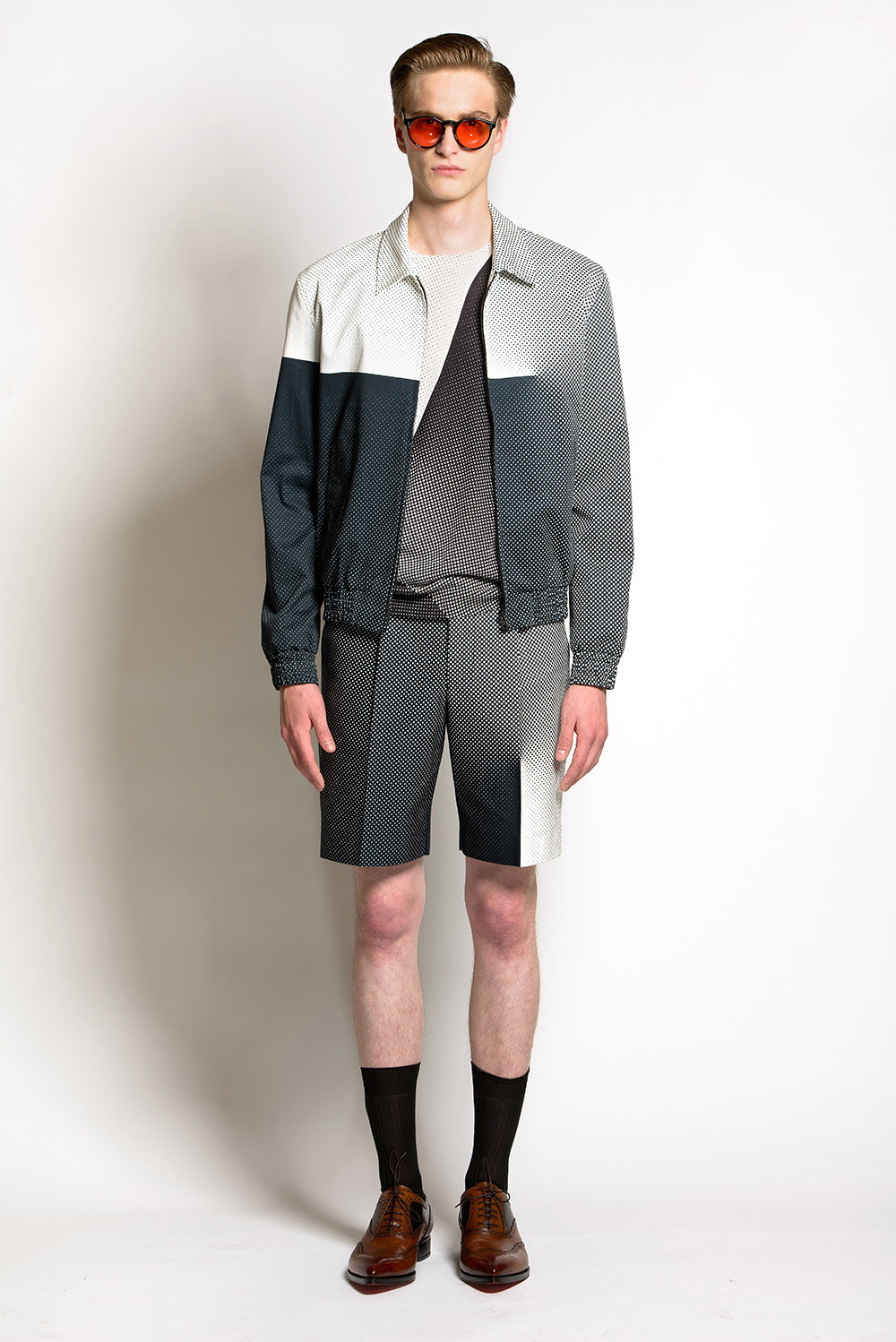 Contrast collars featured several times; black on a crisp white shirt, and white on red polka dots served to emphasise the clean cut tailoring characteristic of Saunders' menswear, while rubberised polka-dot button-down shirts, with some transparent examples worn over the peony-print T-shirt, showcased two pieces in one fell swoop.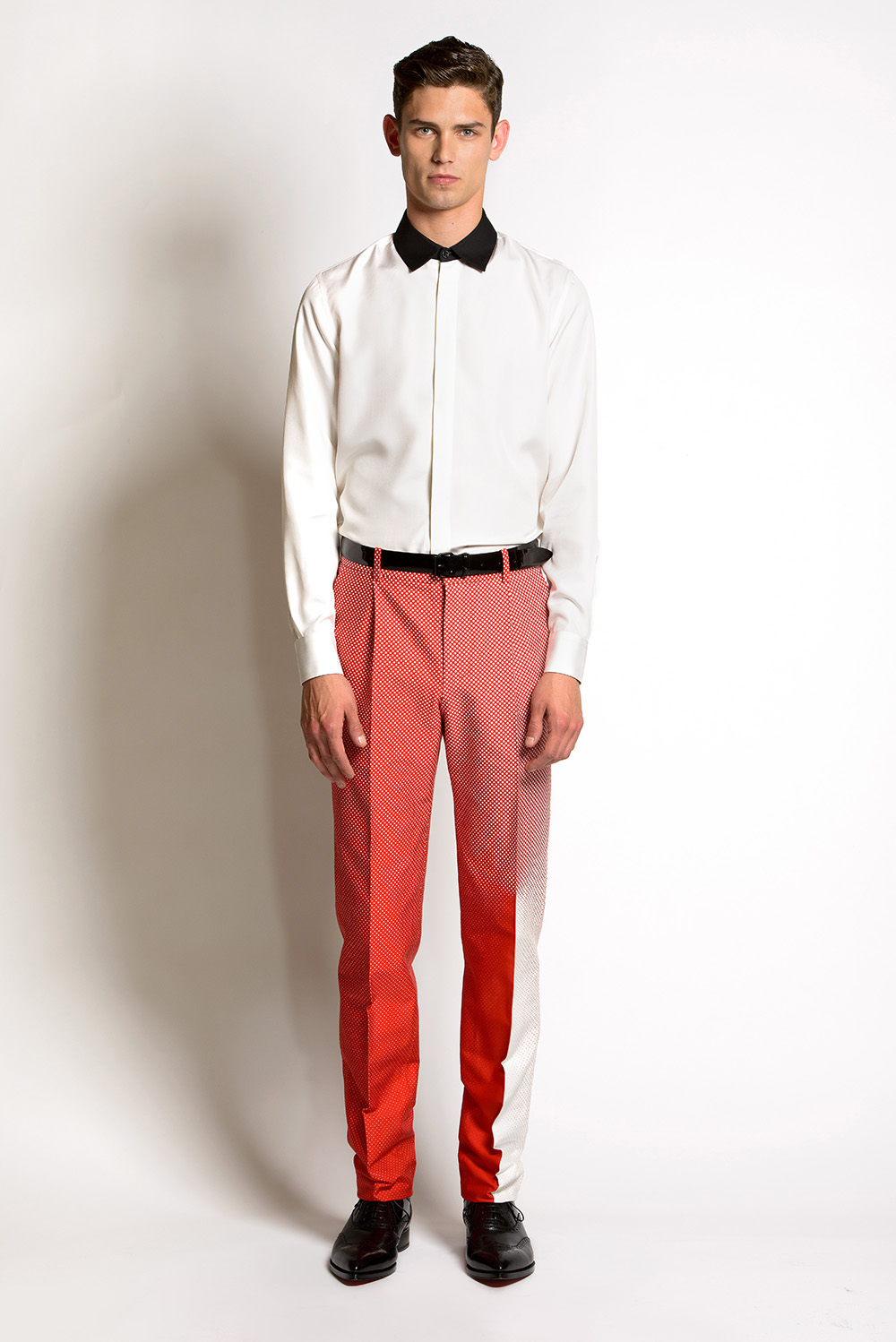 As for footwear, models wore classic, softly pointed brogues with a white sole in brown, black and grey combinations; but the shoes themselves were somewhat neglected in favour of ankle socks pulled up to mid-calf. Sharp and precise, and yet playfully colourful and modern, Saunders' SS14 collection is a tribute to modern masculine urbanity.
Words: Maisie Skidmore