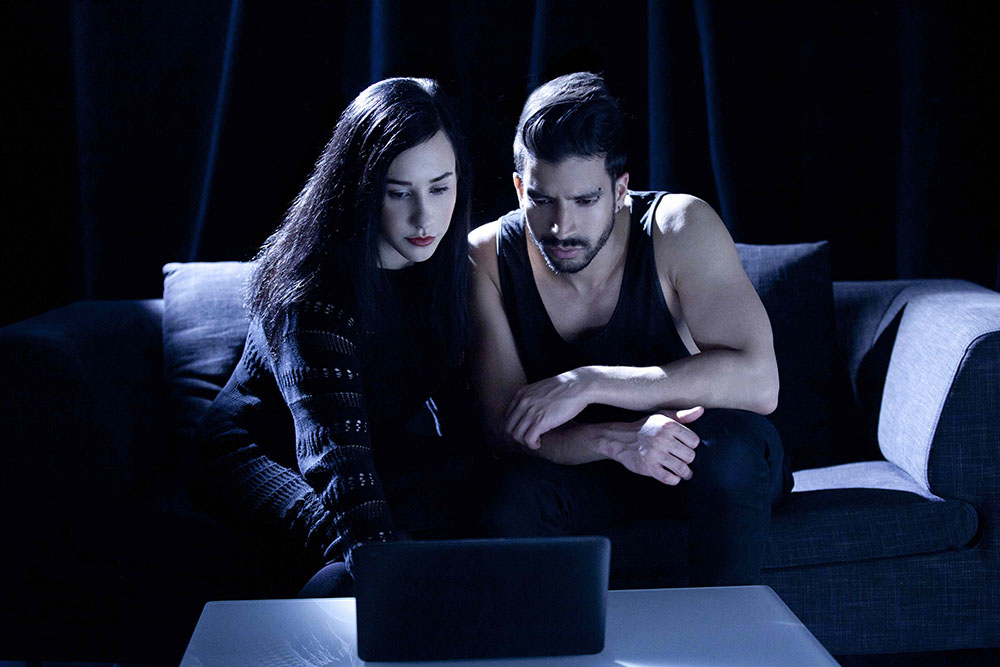 The coming together of emerging London designer Ada Zanditon – perhaps best known for her eco credentials and participation in the Estethica showcase – and multi-talented fashion creative / brand consultant Nik Thakkar, was quite unexpected and hugely intriguing. That it would be a menswear collection, a first for Zanditon, further peaked my interest. Would it reflect Zanditon's future-goth warrior womenswear aesthetic or Thakkar's erotic Instagram style? The fledgling brand has a comprehensive web and social media presence as well as a campaign film and has been well publicised in the run up to the presentation at Covent Garden's St Martin's Lane Hotel.  So, does it live up to the expertly-generated hype?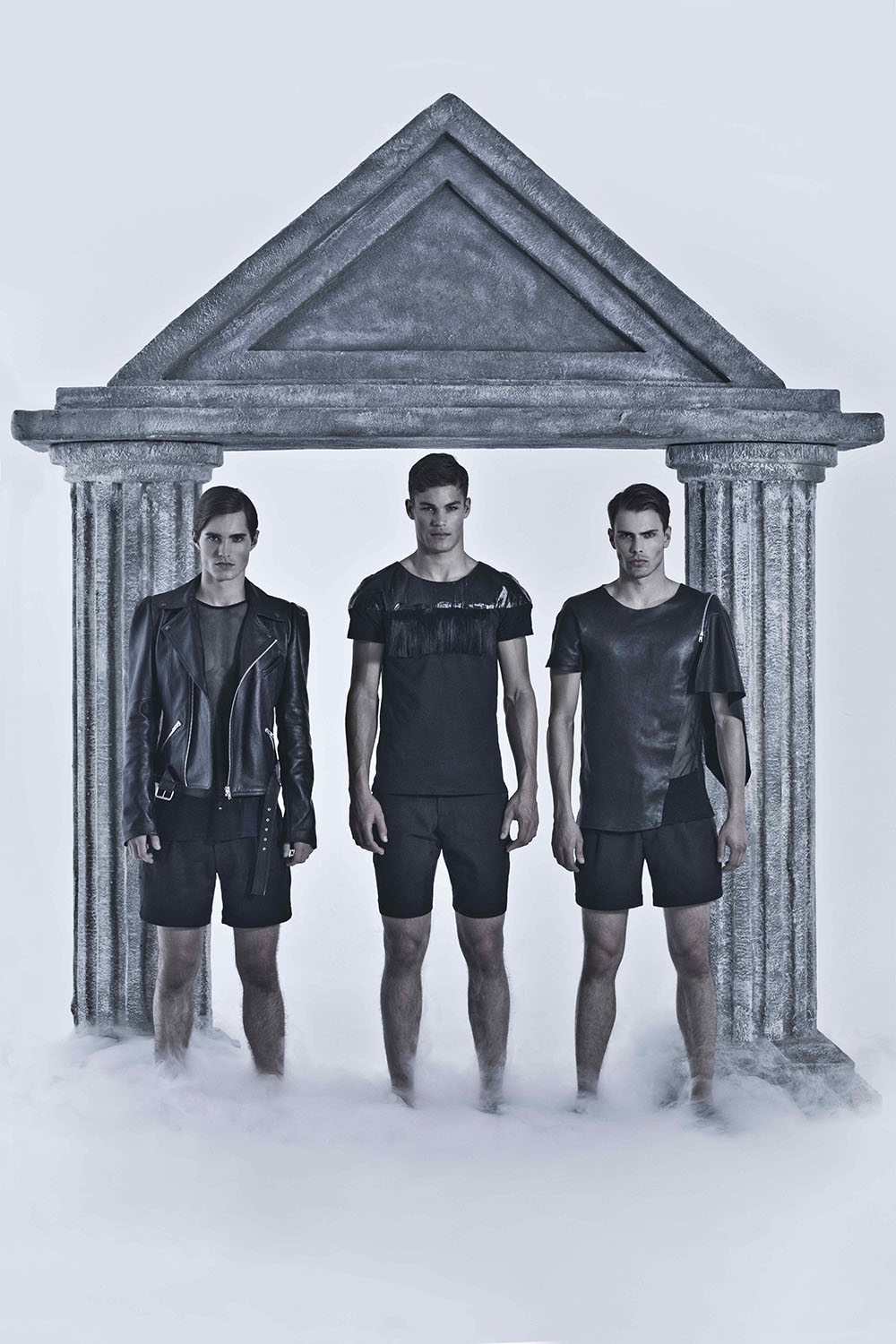 Yes, actually, it absolutely does. Impressively, the small capsule collection feels balanced perfectly between the aesthetics of both Ada and Nik. Details of cut and fabric from Zanditon's womenswear collection have been successfully applied to the dark, sexy and glamorous persona of Instagram-Nik. On the rail, I discover neat school-boy shorts, fastened with two small, round poppers and accented with leather panelled pockets; drop-arm vests in organic black cotton; and fishnet T-shirts. There is a white covered-placket shirt, which looks like pretty standard menswear, until you turn it around to reveal a draped, open back. Zanditon describes an oversized black leather biker with her signature boxy shoulders as 'the ultimate goth jacket' and she may not be far wrong. It shows her level of attention to detail that she was so animated about sourcing the 'perfect' chunky, matt-black zips for the pockets.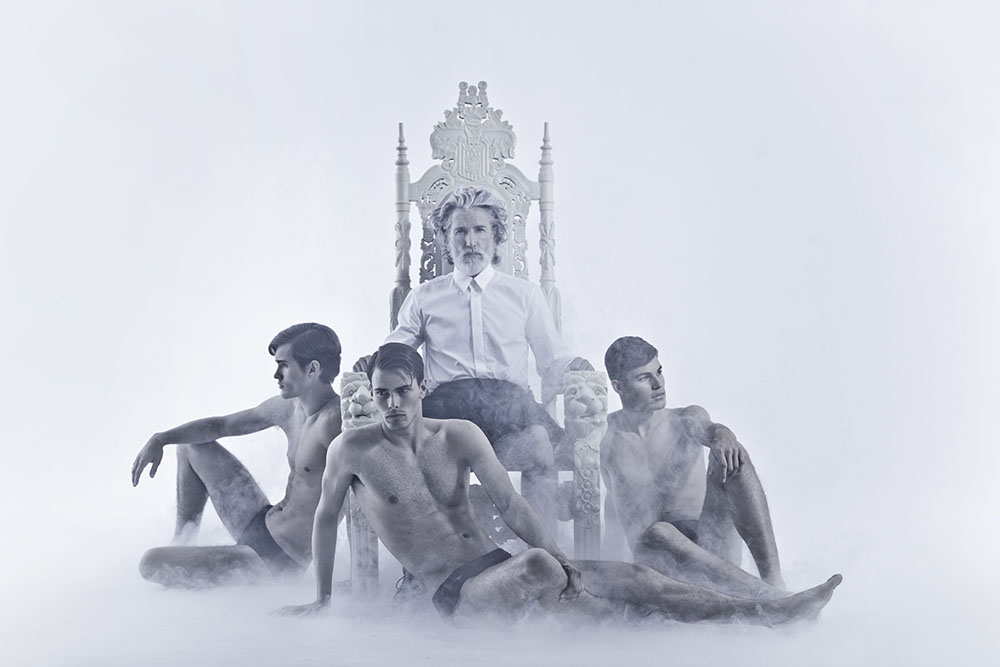 In the design process, Zanditon tried to evoke a 'hairy, muscular, masculine man … a gladiator' and it was this muse that led her to create my favourite piece: a black T-shirt with a patent eel skin upper-panel and a shiny fringe of 'Bauhaus chest hair', with a sheer, fishnet back. A pleated, kilt-like skirt with a leather waistband and buckled sides was another stand out piece. Jumping off the rail and into the throng, models in skimpy black and printed swimwear mingled with the swelling crowds, arriving for a performance by Thakkar's close pal VV Brown.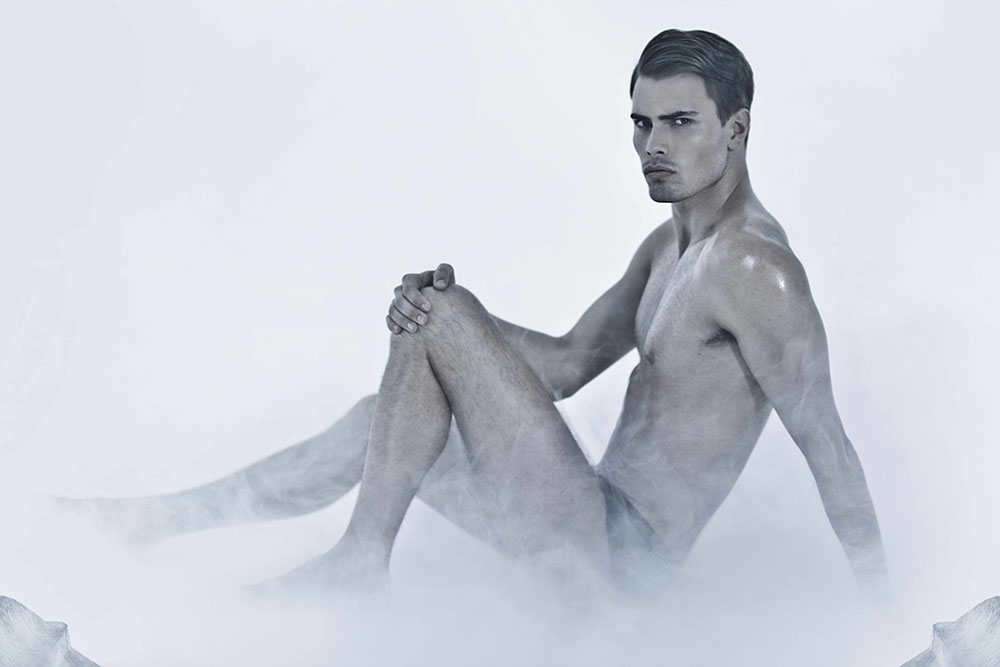 Of course, the collection satisfied Zanditon's usual eco high-standards, but as Thakkar pointed out "this is not an eco brand, this is a fashion brand that is ethical because that should be the standard. It's terrible that the current standard is unethical. But we are the new standard." Style and substance, by the bucket load.
[youtube]1AK44rtJF_E[/youtube]
-Words: Charlotte Gush
– Director: Thomas Knights