Hannah Kane, Editor-in-Chief
Denim is looking like a big story for AW15 , and at James Long it was alternately distressed, bleached, deep indigo, and held together by patches. Outerwear took the form of aviator jackets with oversize sheepskin collars. Intricate lace panels appliquéd to sportswear separates added a sense of opulence. "It's that juxtaposition of glamour and on-the-edge that I always love," said the designer.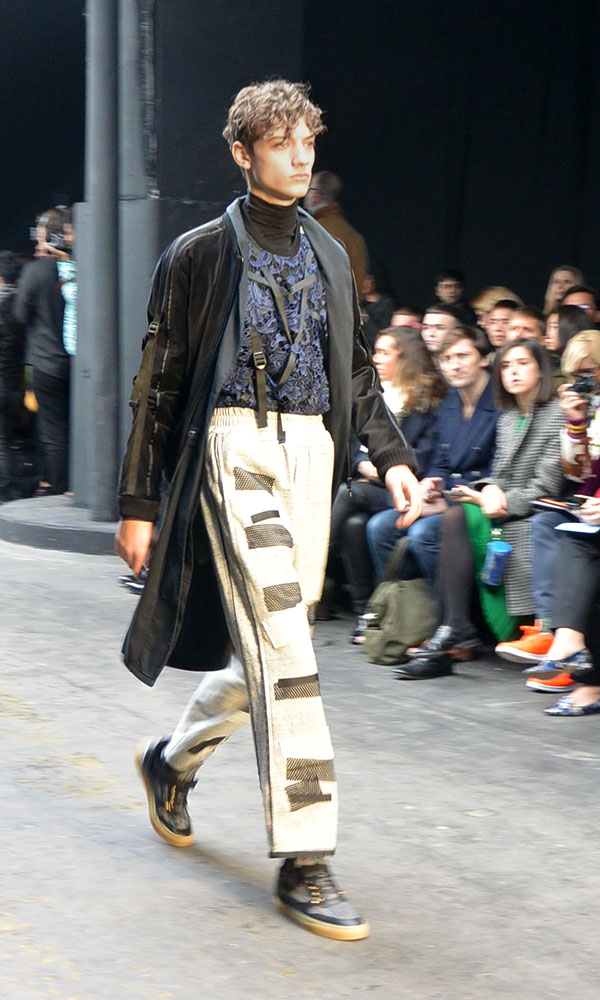 Onto the designer showrooms where I trawl the stands for the brand new labels to know. Bespoke London tailors Peckham Rye presented their first ready to wear collection in their 200 year history. The suiting was, as you'd expect, expertly cut, and bold optical prints act as a nod to their studio located at the heart of swinging Carnaby Street. Now onto its sixth generation of cutters, the family motto is "a gentleman should dress just a little bit above his station in life and in that way people will think no less of him".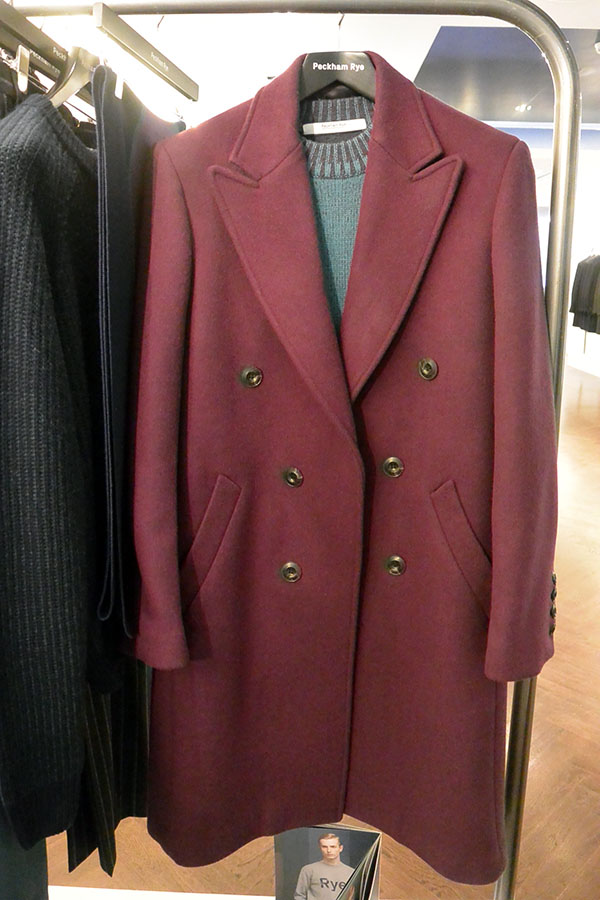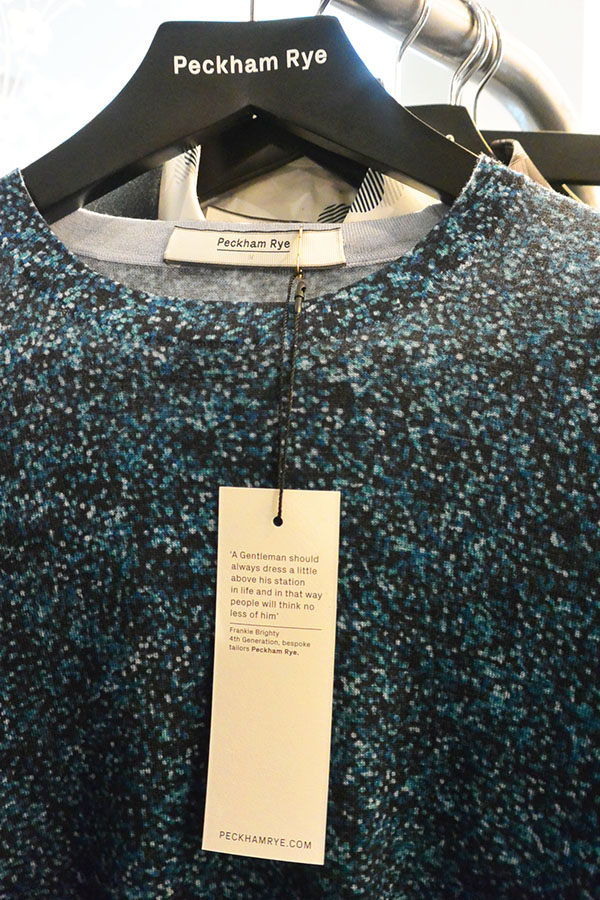 I meet Bayo Lasaki from premium denim label Snake & Dagger. Their most popular jeans are aged to look like they've been worn in for 12 months, which involves cooking the denim in an oven. It's very LA, with lots of swagger, and reminds me of the time I interviewed Jane's Addiction frontman Perry Farrell. At around £400 a pair it's not cheap, but if you had that kind of cash to splash about on jeans, Snake & Dagger would be the place to go.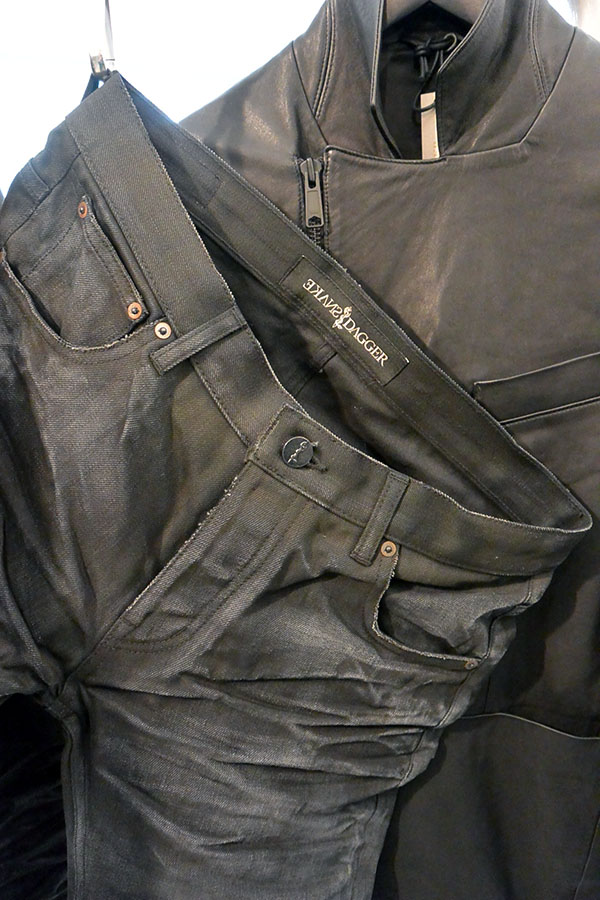 Marking another launch at LCM is Kestin Hare, the eponymous label from the Edinburgh born former Creative Director of Common People and Head of Design at Nigel Cabourn. With the backing of his Japanese distributor Masataka Fujino, the collection is a tidy fusion of British tailoring and Japanese minimalism. The collection will be available to purchase online with the new website www.kestinhare.com launching in January 2015.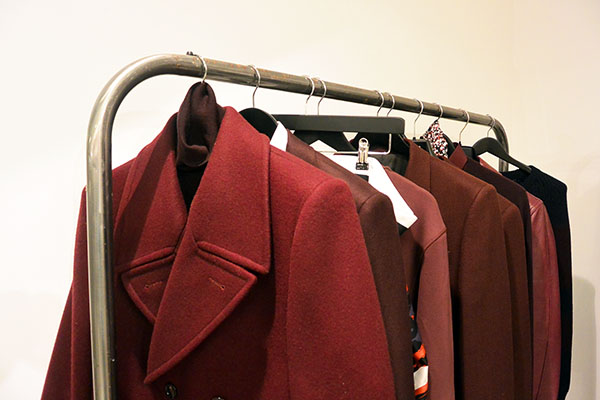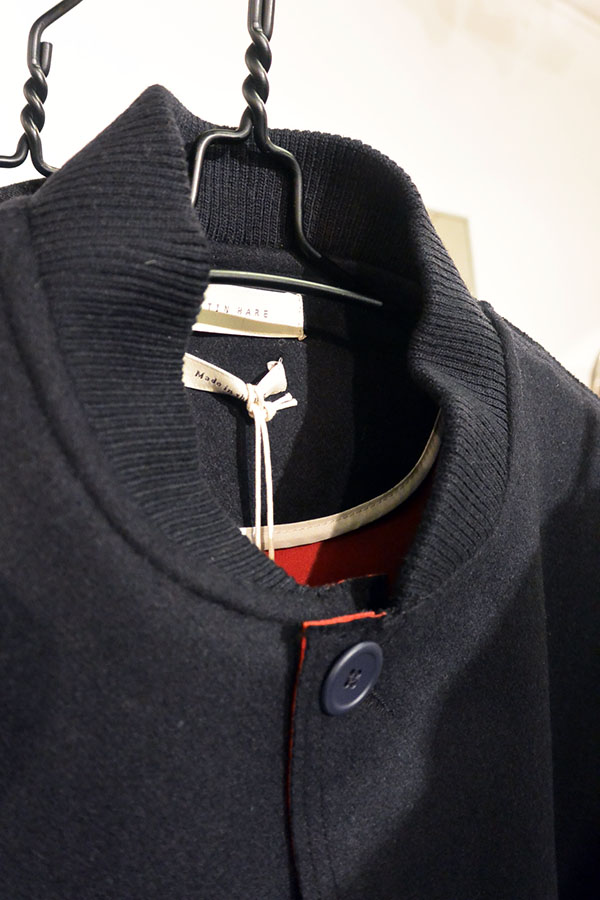 Also representing Scotland was Esk, a knitwear brand whose brightly coloured jumpers in super-soft cashmere and lambswool caught my eye. The kind of jumpers you'd treasure forever.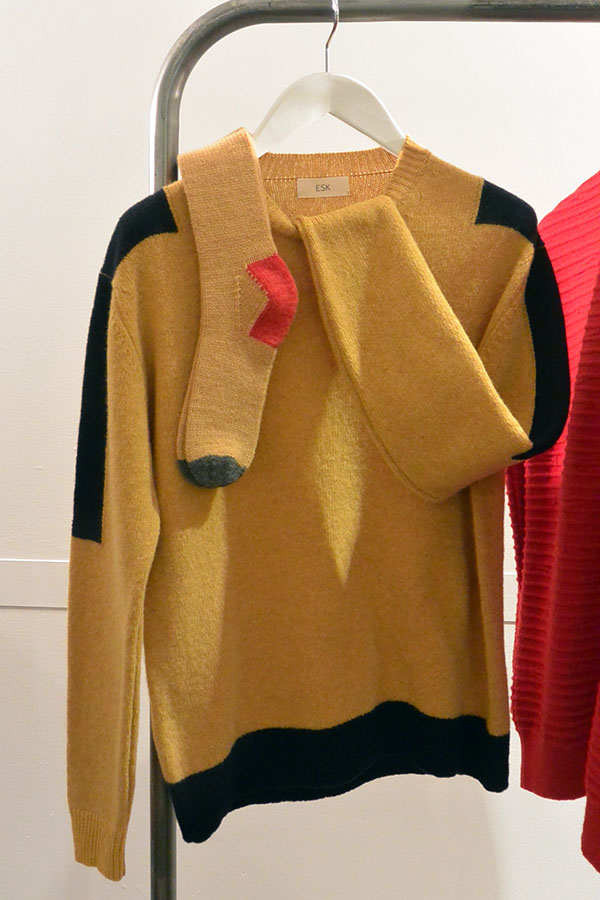 Onto Griffin, which is an interesting label that has its root in art and subculture (collaborating in the early days with Banksy and political print artist Peter Kennard), but in more recent times is  influenced by the designer Jeff Griffin's relocation to the wilds of the North Devon coast. The result is a label that wouldn't look out of place in the moors, but you could also go raving in. Although known for their camouflage jackets and military details they state they in no way support war, and are "more about peace and love".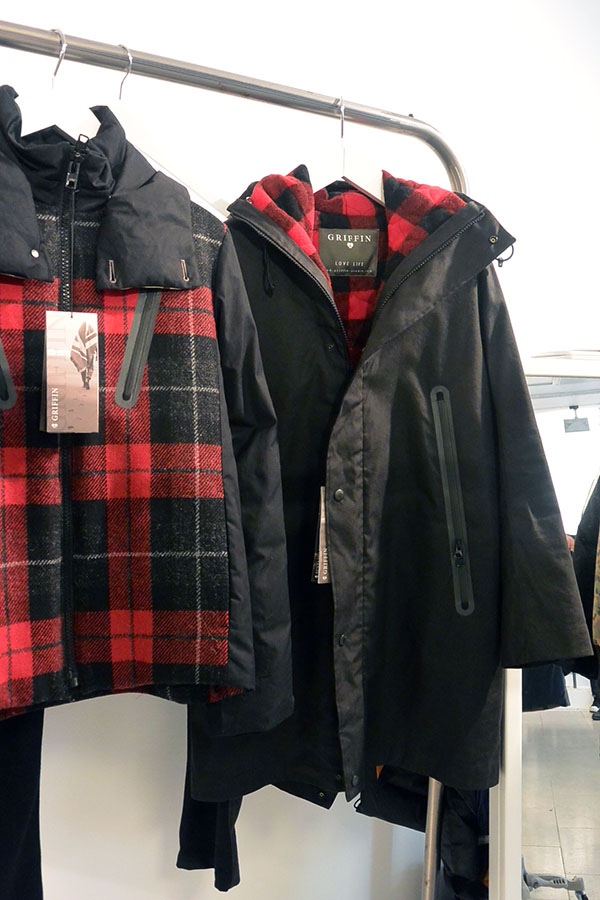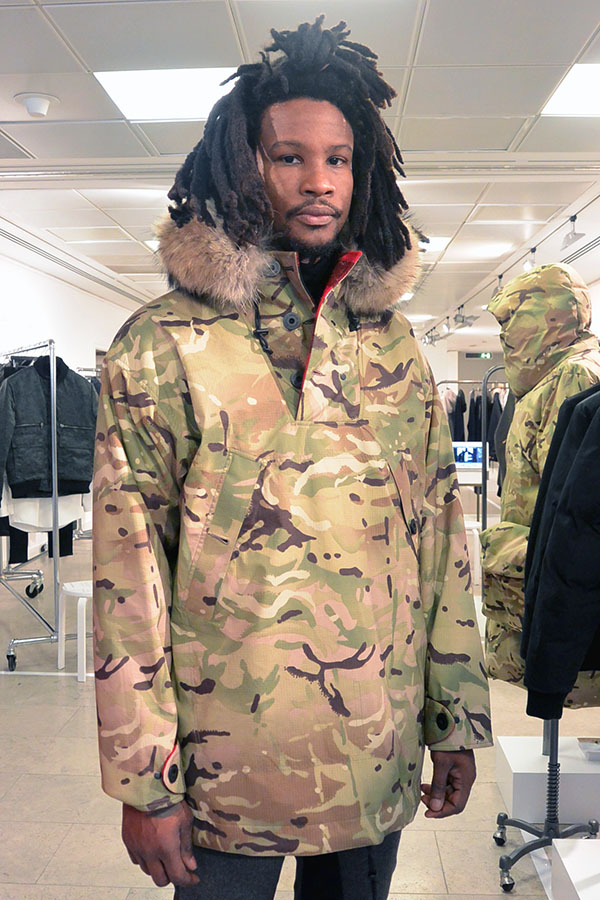 My unexpected favourite new label at the showrooms was CSB LONDON. The designer Christopher Brogden used to be Head Designer at Crombie, so knows his stuff – and his attention to detail and good-old-fashioned quality of the garments was apparent. Sportswear influenced cuts on the seams adds a contemporary edge. Brodgen's favourite pieces from the collection are black and navy alpaca coat, and the neoprene bonded leather jacket below. I Iiked the fat chalk stripe suit. So new they're not stocked anywhere yet, it's definitely a label to keep an eye out for next winter.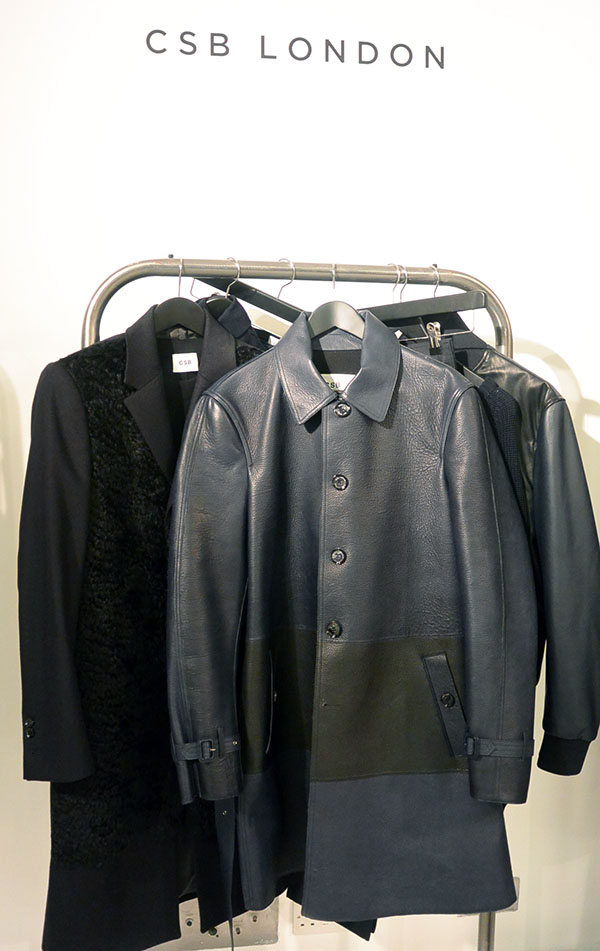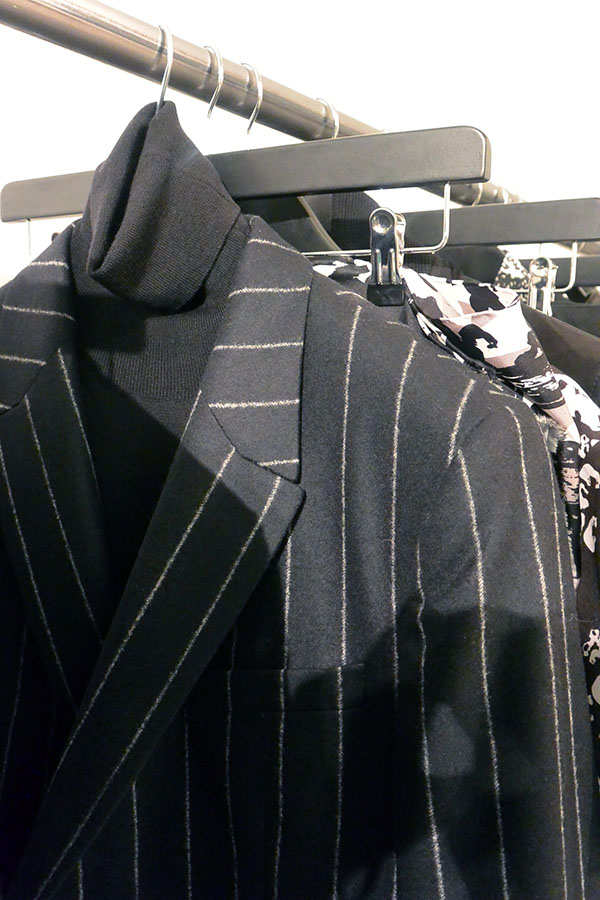 Back to the shows, and Alex Mattsson's collection inspired by industrial modular design, specifically stacking (which translates to layering in fashion terms), and Lego-brights. It reminded me of one of the amazing exhibition stands you see at furniture fairs like Milan's Salone di Mobile.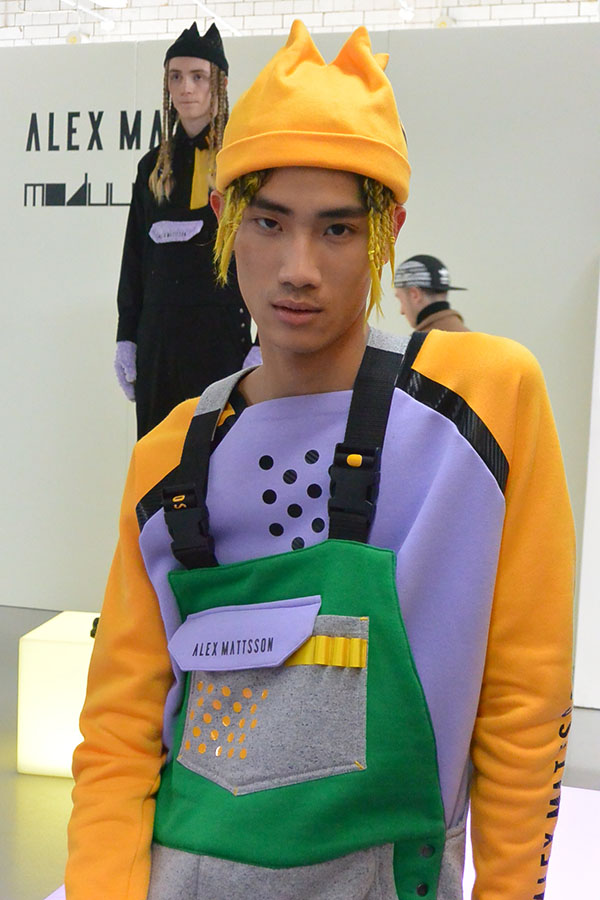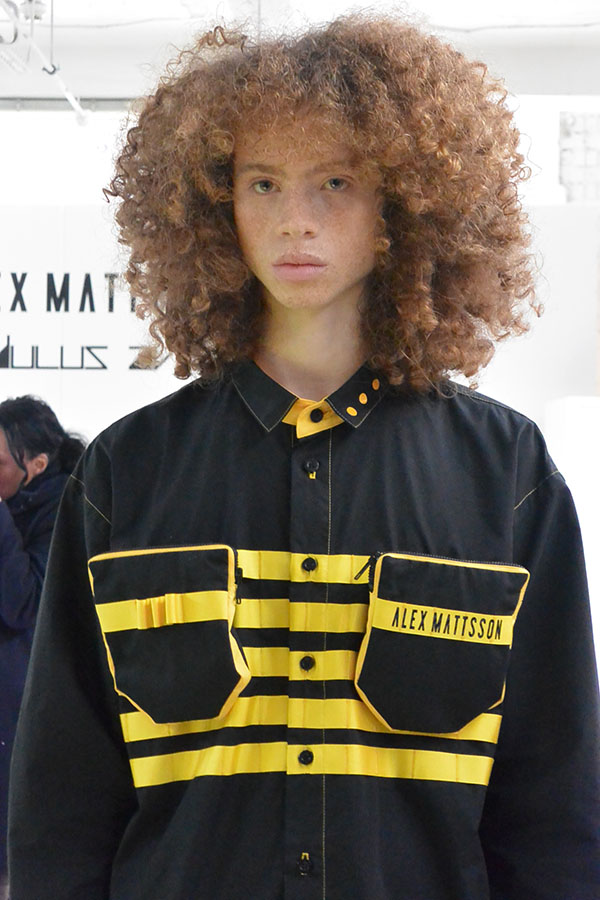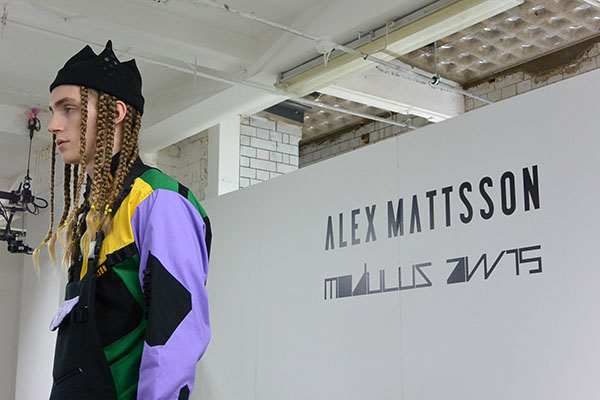 We head for Duchamp at the Rosewood Hotel, who always throw the most civilised of presentations. Jazz flows on the baby grand and we gratefully hug a Bloody Mary. It's classic tailoring perfect for city boys and legal eagles, with suits around the £500-£600 mark. The story goes that the founder of the company found 10,000 vintage cuff links at a flea market in Paris and was inspired to start an accessories company back in his native London.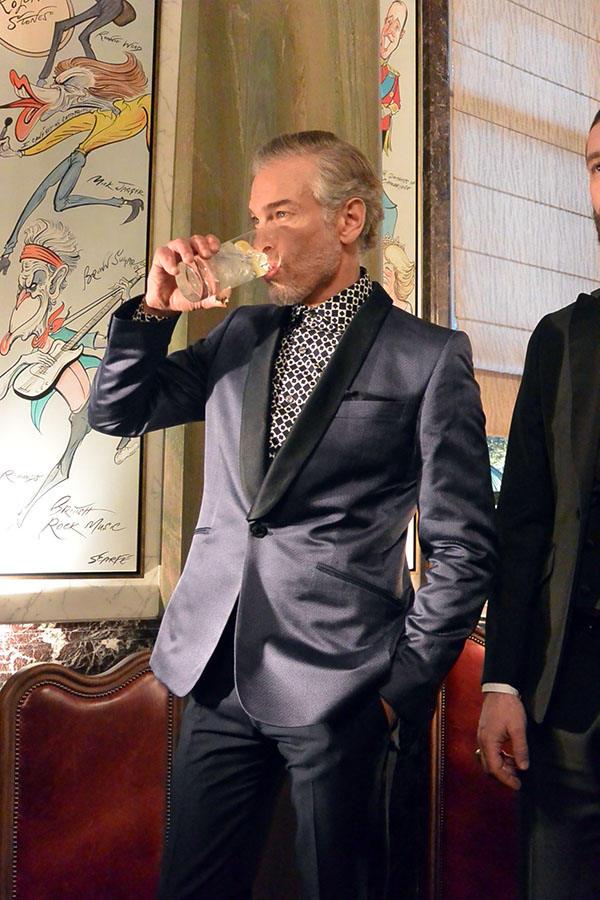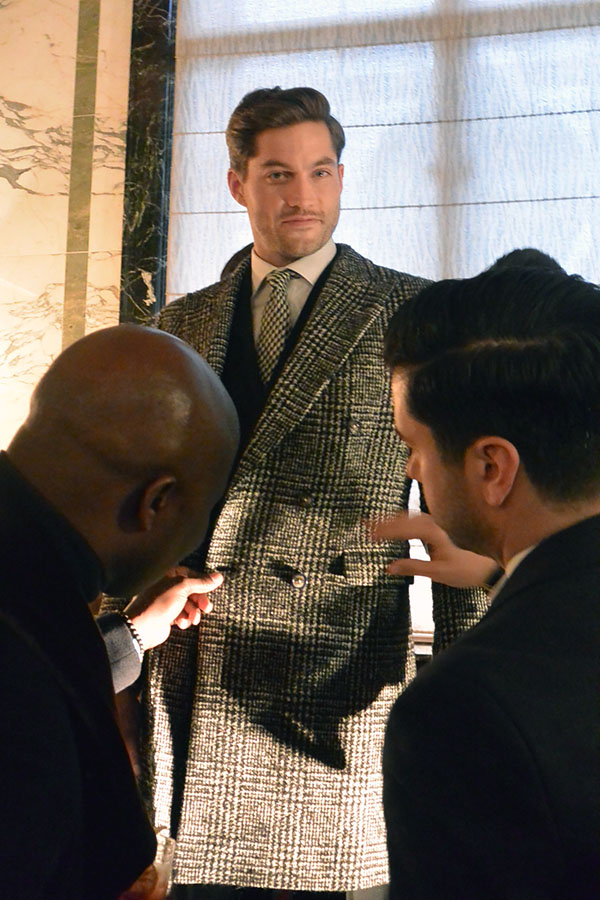 At the KTZ show it's a very different story with Stanley Kubrick's Clockwork Orange uniforms set alongside shamanistic prints. The collection tied in with one of the most buzzed about phrases of the week – "dystopia" – fashion's artistic reaction to socio-cultural fears that the world is not in a good place.  Which is nothing if not topical.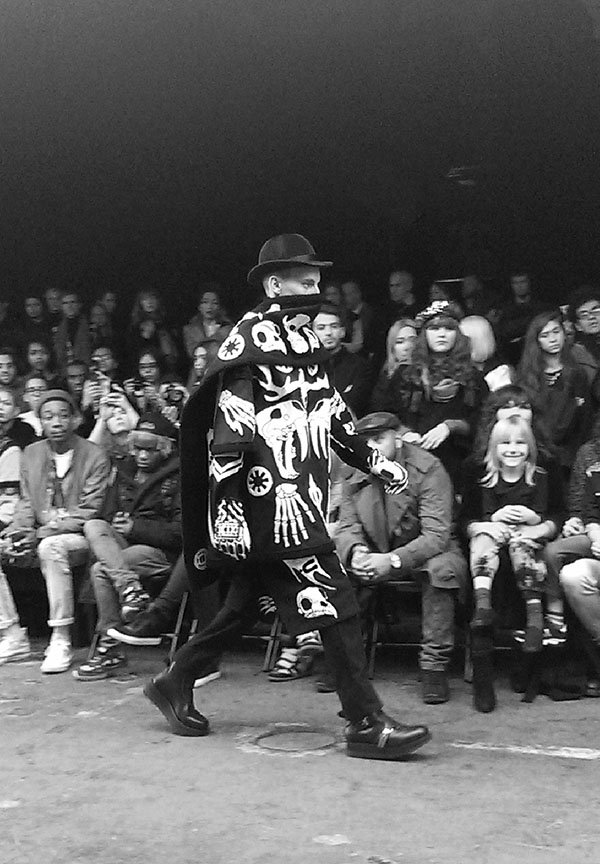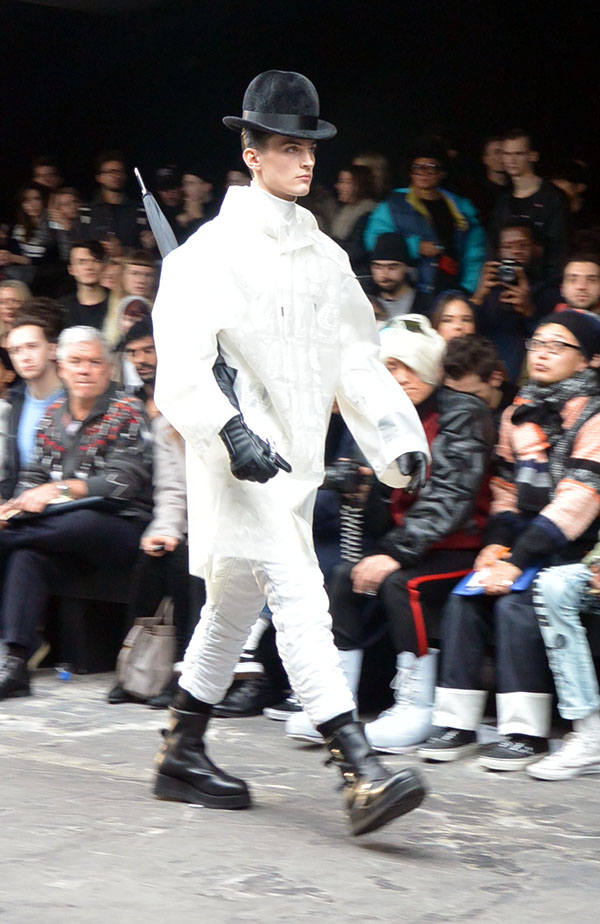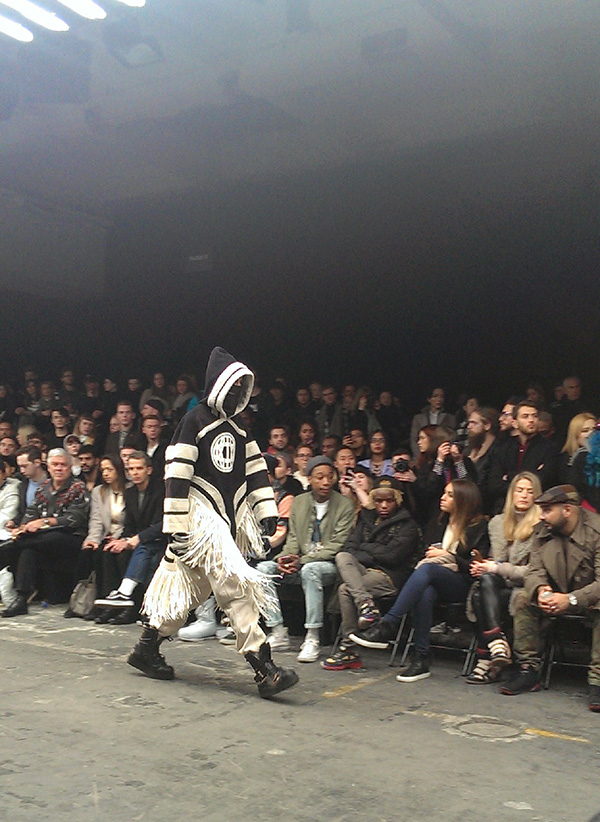 Words and pictures Hannah Kane