The Desert Boneyard, Arizona. Home to 4,000 retired military aircraft glimmering under a relentless sun, some part-dismantled and waiting to be crushed for scrap metal, others kept intact for storage. You can always rely on Christopher Raeburn, master of sartorial re-invention, to weave his collections around an evocative stimulus. The clue was in the invite, a flurry of miniature model aeroplanes landing on the desks of prospective guests. For AW14, Polaris conjured up the frost-bitten journeys of Arctic explorers. This time around, SS15's Meridian flew the flag for aviation, painting a picture of forgotten fighter pilots in a palette of muted khaki, dusk-grey and black, interspersed with shots of orange.
Under the bright lights of the BFC's Victoria House show space, models took to the runway accompanied by an imposing, gun-fire smattered soundtrack. Light but durable outerwear was a predominant fixture, with translucent Swiss military raincapes reimagined for the modern urbanite in closer, boxier fits, still in proud possession of original identification labelling and drawstring details. Slick leather bombers were patterned with playing card motifs, each showcasing a different type of military aircraft, while fighter pilot flightsuits were reworked into lightweight, street-savvy hoodies and functional separates. Below their statement jackets, models sported knee-length shorts in parachute fabrics, slouchy joggers punctuated with rubberised block-shaped swatches, and wide-legged cuffed grey trousers. The military flavour was occasionally interrupted by bursts of a pale floral print, worked onto gilets and mid-length macs.
Black zips, nylon mesh, strips of velcro and inside-out jackets gave the whole collection a skeletal feel, a highlight being the olive, armour-esque shredded coats which merged into their corresponding Ninja Turtle-worthy backpacks.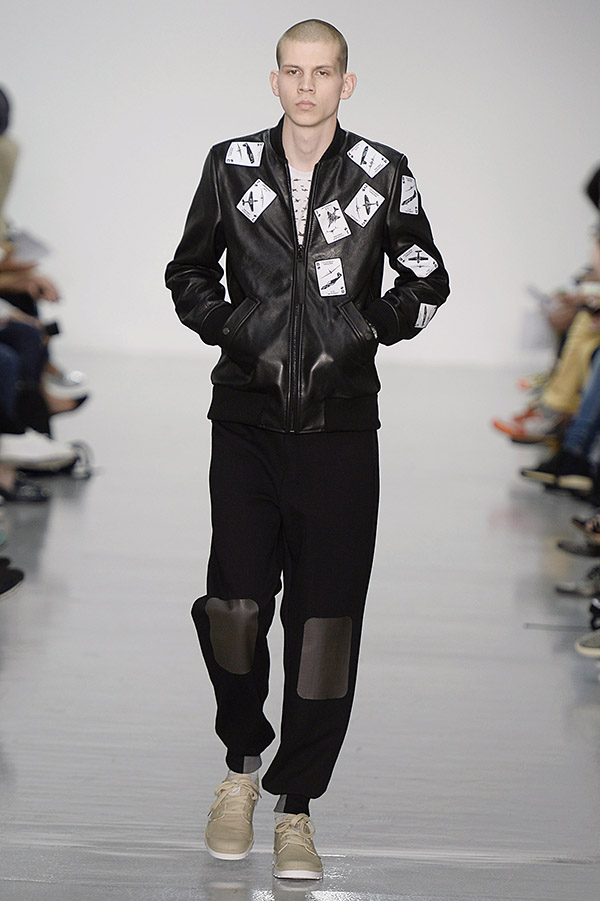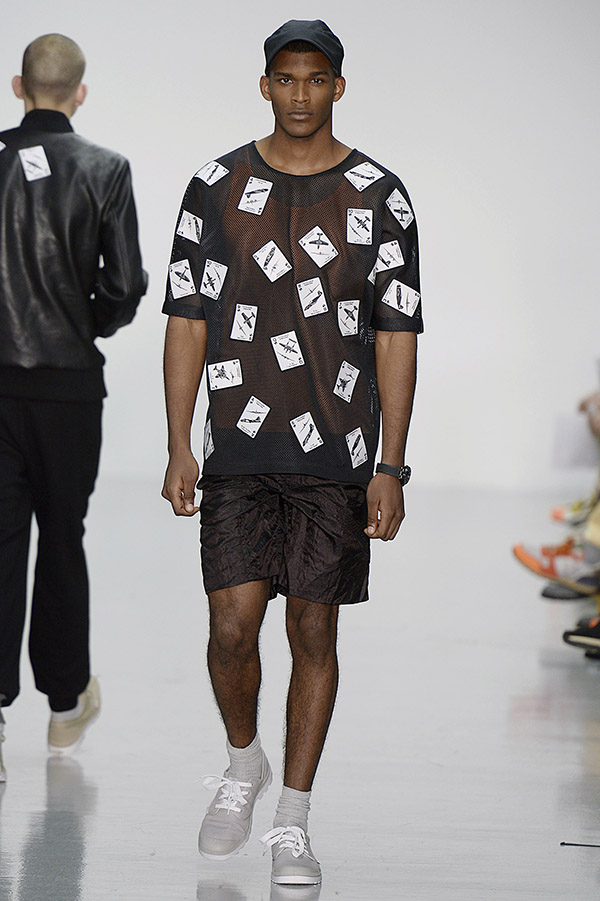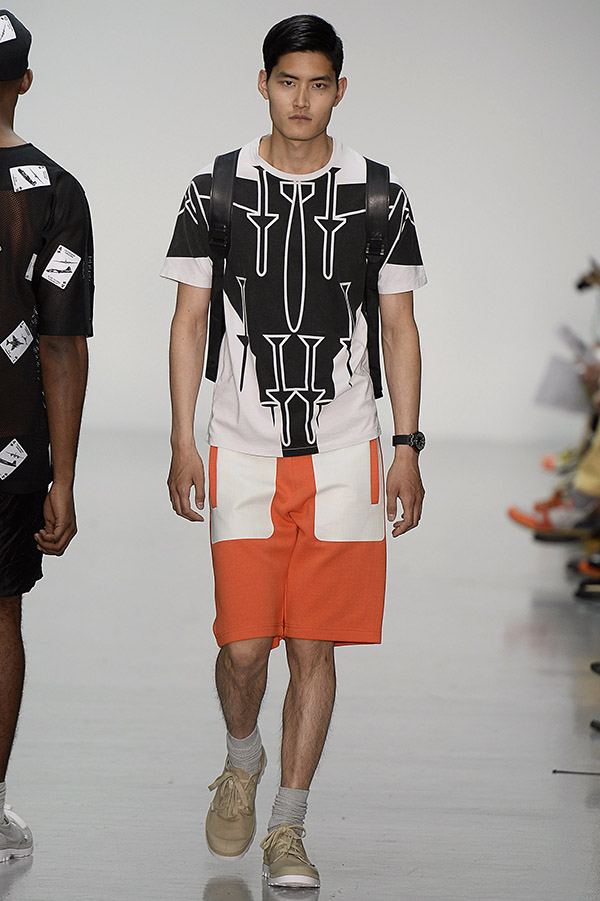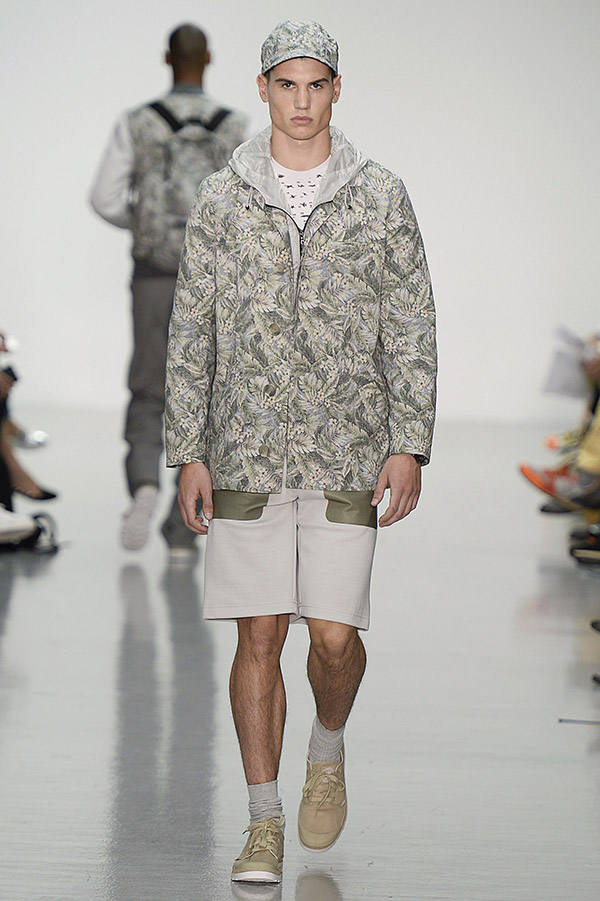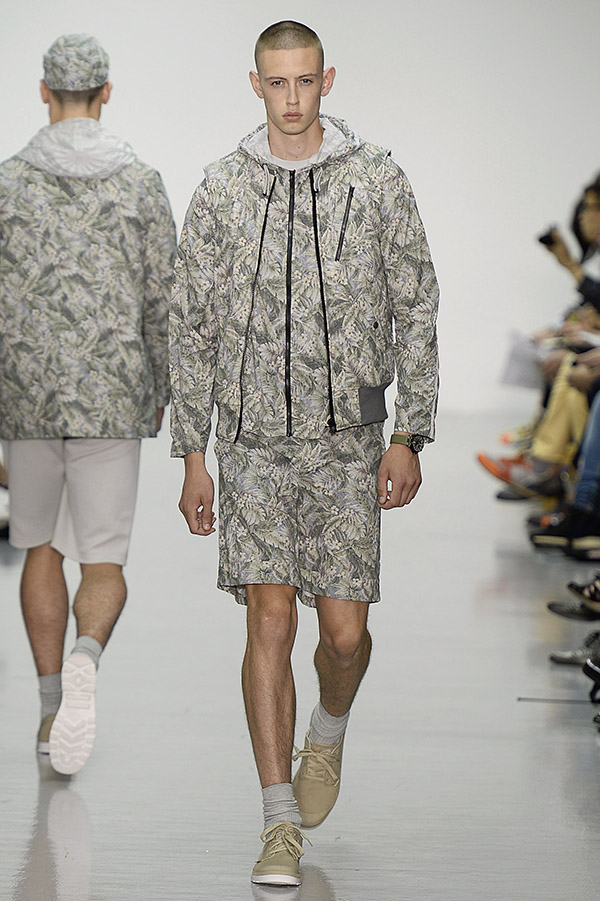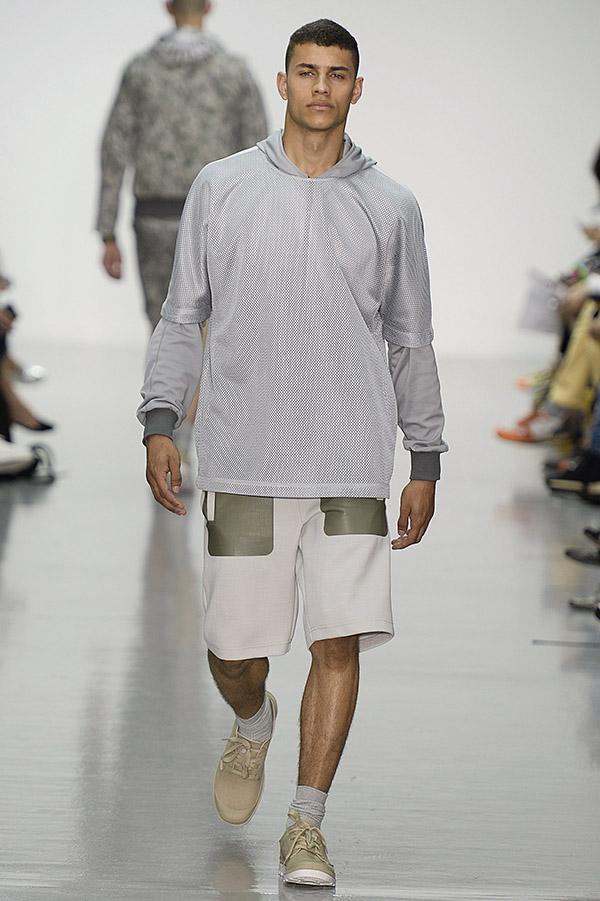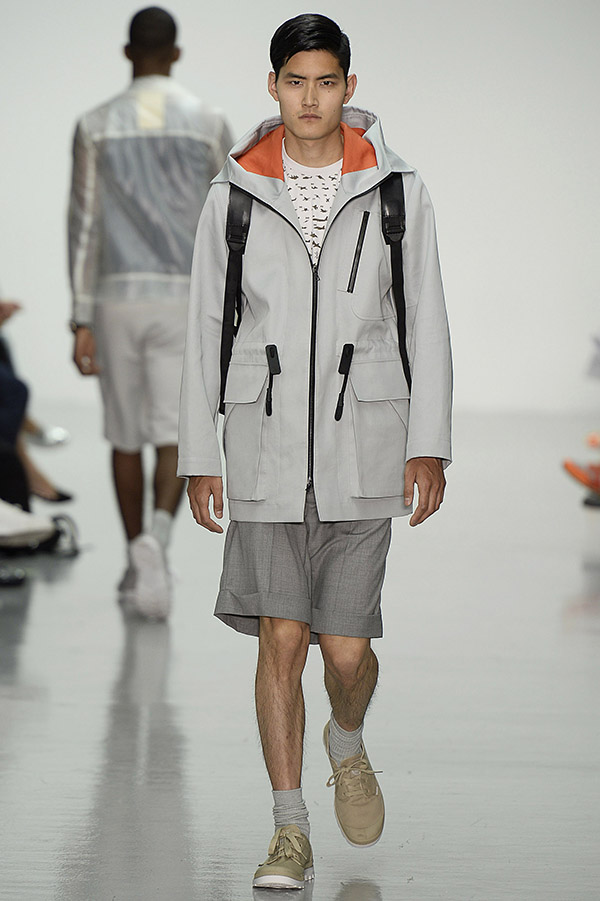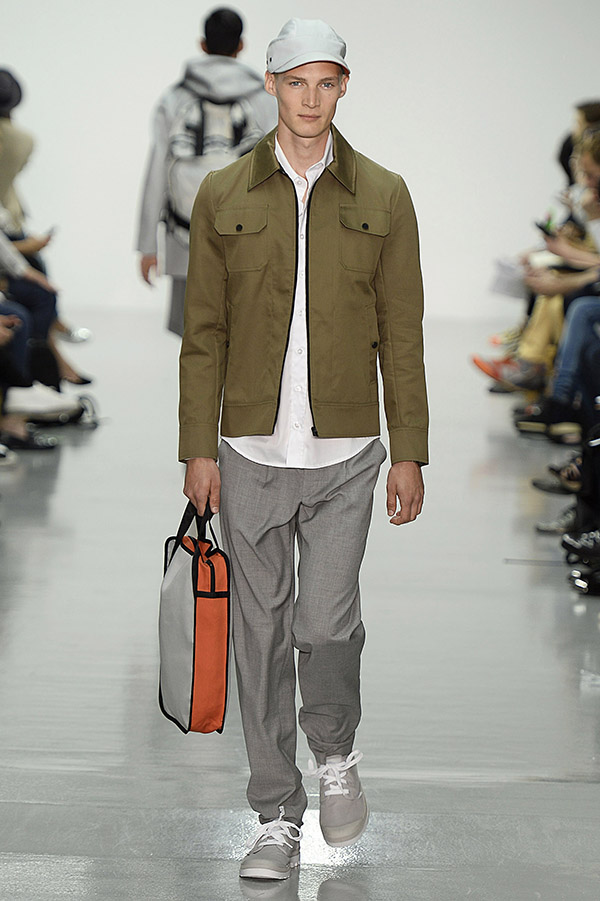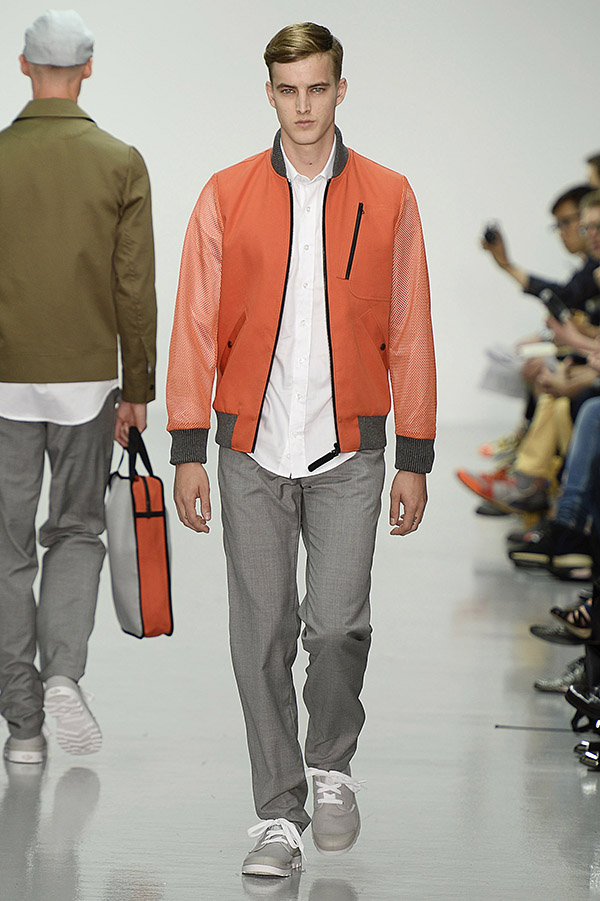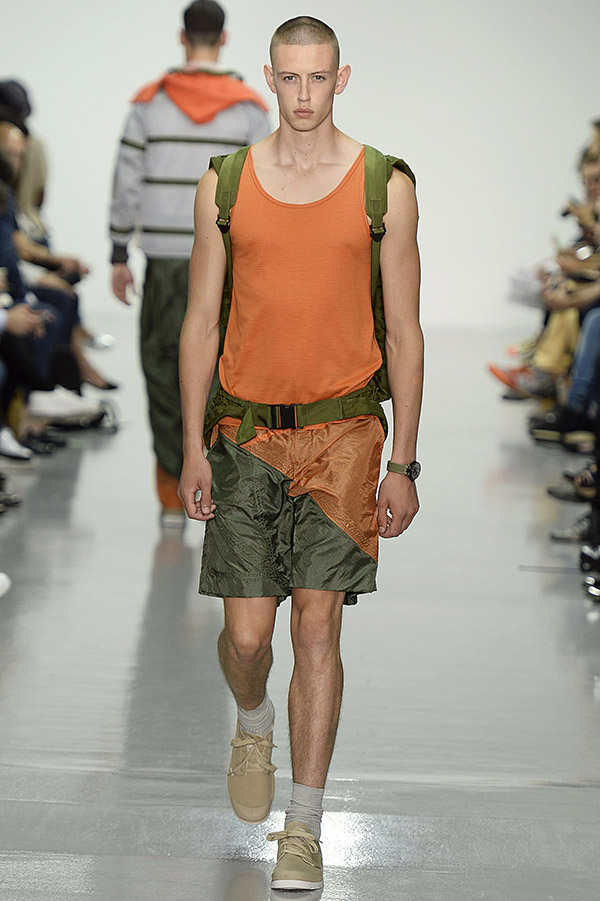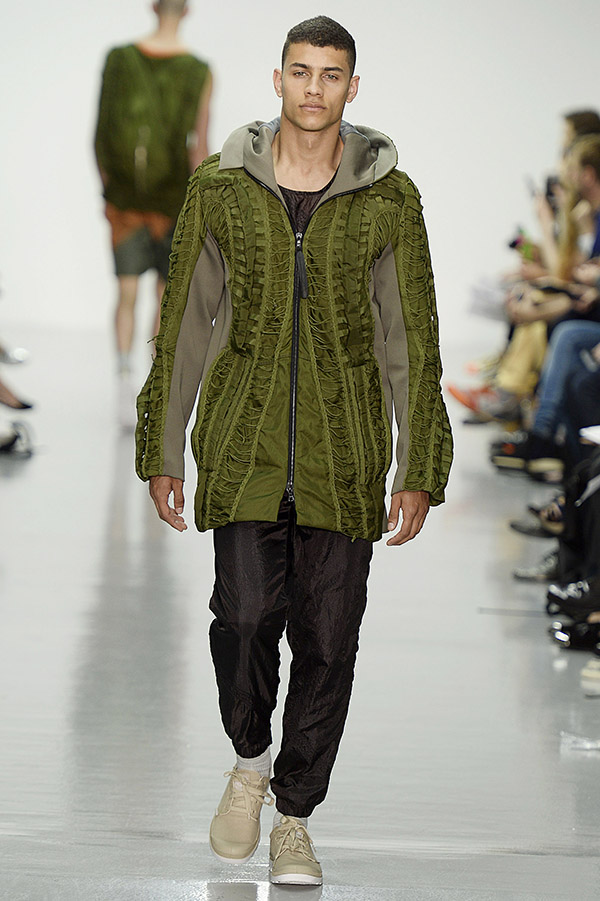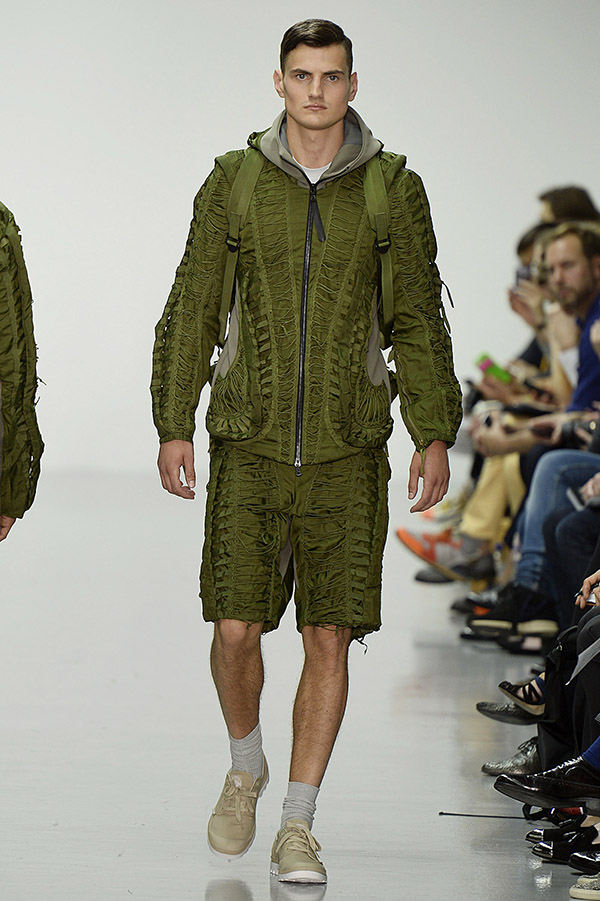 Words: Mary-Jane Wiltsher