Hannah Kane, Editor-in-Chief
Coming into contention as one of the top shows of the week only on day two is Danish born, RCA schooled Londoner Astrid Andersen who has perfected the art of balancing the two seemingly opposing forces of streetwear and luxury.
The pieces that got the stylists clamouring for their iPhones were the coral lace hoodie (modelled by inked adonis Toby Leonard at Models 1) and the the emerald silk hooded tunic. Buyers scribbled happily in the direction of the long-line knits (both fine and cable), and the boxy logo sweatshirts, and the adaptable coats with chunky, exposed zips were a particular winner. Having braved icy winds funnelled violently through Bloomsbury's imposing architecture, the soft fur trapper hats looked all the more appealing.
The pieces I'd buy from the collection are anything in the coal-like holographic fabric, which will be a big trend next winter when the new Star Wars movie comes out.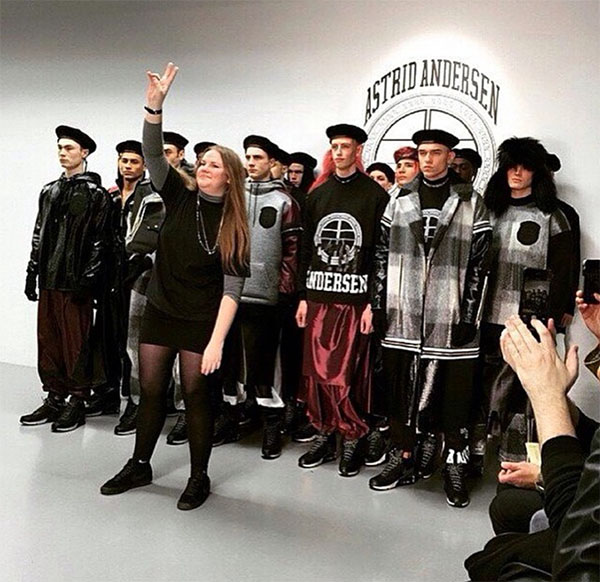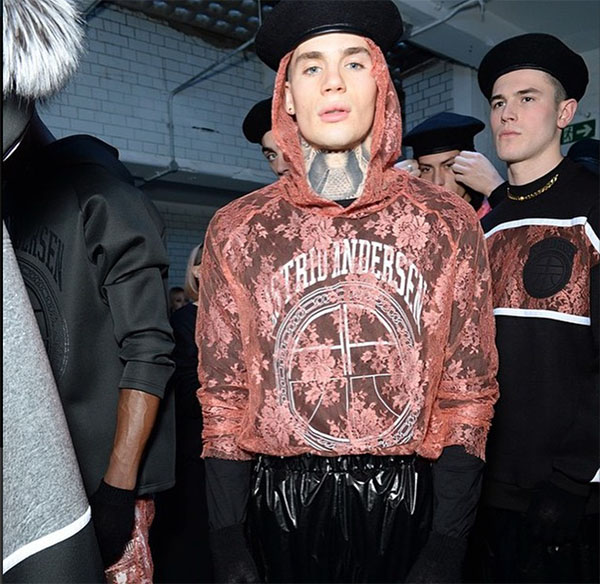 Images via Astrid Andersen Instagram
Round the corner to royally appointed tailors and robe makers Ede & Ravenscroft (London's oldest tailor,established 1689), and we see the polar opposite of street fashion. What you might call 'country estate' fashion. Under Michael McGrath, Head of Design, they've looked at the Edwardian silhouette for inspiration, so it's a little sharper and more youthful. For the for the ultimate boardroom power suit there's a double breasted grey pin stripe three piece, and for formal events there's a choice of jewel toned velvet suits. Overall Ede & Ravenscroft  wisely stuck with the "if it's not broke don't fix it" mentality – and I'm certain their loyal customers will be happy. Saying that, I'd be interested to see Toby Leonard in Ede & Ravenscroft.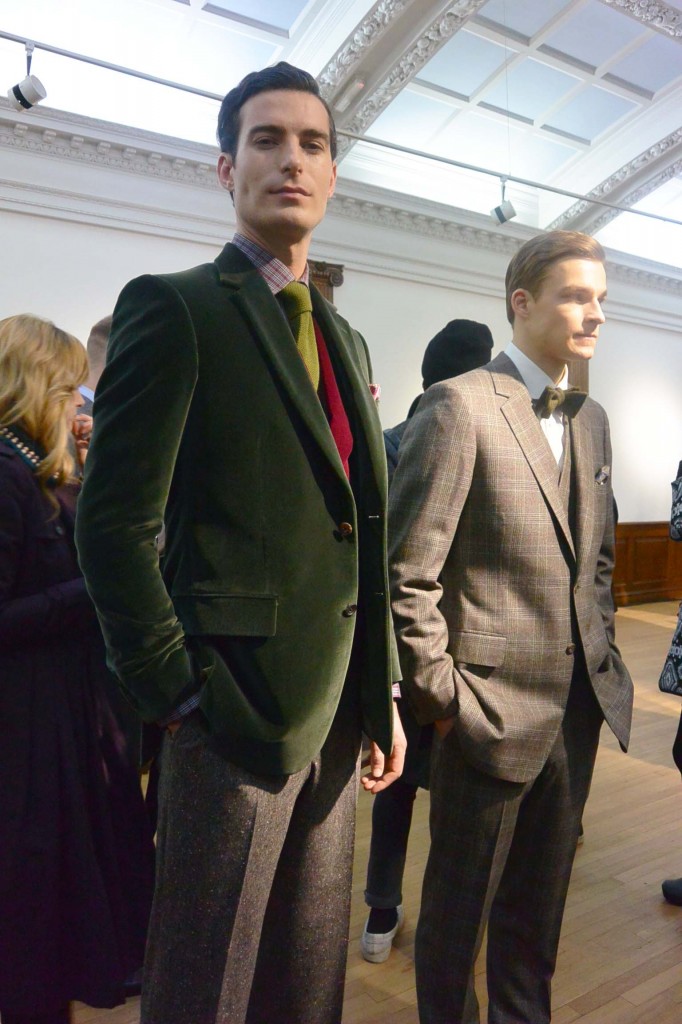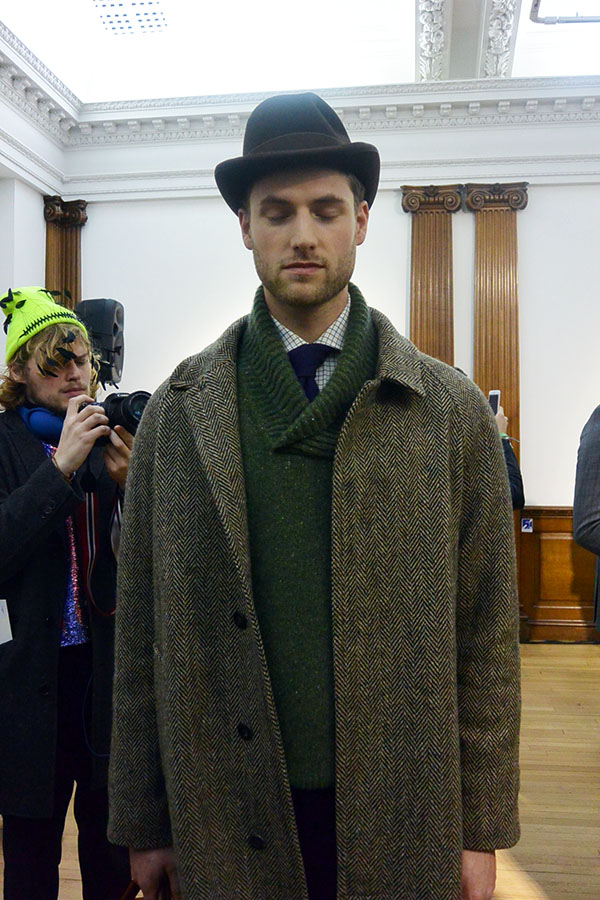 At The Old Sorting Office it was time for YMC. Behind the label is self-taught Welsh designer Fraser Moss who founded the company with Jimmy Collins in 1995. Over the last twenty years they've become known for their consistent interpretation of modern casualwear, which is no mean feat. It's not wildly avant-garde and headline stealing, and you don't need a banker's bonus to afford it. In short it's the credible version of what most blokes wear, most of the time – if I had a menswear boutique, I'd make sure I stocked a good few pieces. Saying that, it would be good to see them throw in a couple of showpieces to get editorial tongues wagging.