Mary-Jane Wiltsher, Assistant Editor
What I Wore: Whistles coat, The Lazy Ones trousers, Appletree Boutique shirt, Beyond Retro bag
Best for novelty value: Hentsch Man created a cowboy love den in the thudding heart of London's red light district; think rouged walls, dim lighting and 90s Americana. The slim-line evergreen suit topped with a mustard beanie was a winner, and I loved the 'Son Of A Gun' sweater, but overall it felt like the more subtle grunge references to Nirvana and Pearl Jam were overpowered by checked shirts and knotted bandana neckerchiefs.
Tech stand-out: Danish brand Soulland's homage to the music and football scene of 90s Manchester was presented against a backdrop of green screens, which could be transformed into scudding skies, zig-zag prints and pixelated blonde babes thanks to the Soulland app. It was befitting of a clothing range that sought to 'romanticise the ordinary', throwing city-ready silk bomber jackets, parkas, crewnecks and hoodies into a variety of micro-worlds.
Show of the day: It was play time at Agi & Sam this season (the clue was in the jigsaw puzzle invite) with a show that took its inspiration from Agi's childhood drawings of 'The Coolman Collection' – a clothing range he created at the tender age of four. Pupils from the designers' respective primary schools were asked for their ultimate sartorial visions; how should clothing look? What should it do?
The final result is a bright, explosive collection that takes joy in its own whimsy. Deconstructed coats and jackets in poster paint shades can be pulled apart and reimagined thanks to interchangeable Velcro panels. Patchwork knitwear and exoskeletal tailored jackets continue the emphasis on geometric shapes and composition, while quirky finishing touches come in the form of oversized mittens, Lego masks and plastic childproof pockets. This was by far and away my favourite show – in an industry so self-affirming that it often ends up chasing its own fashionable tail, it's refreshing to see a collection revert to the unselfconscious fun of infant school and start anew.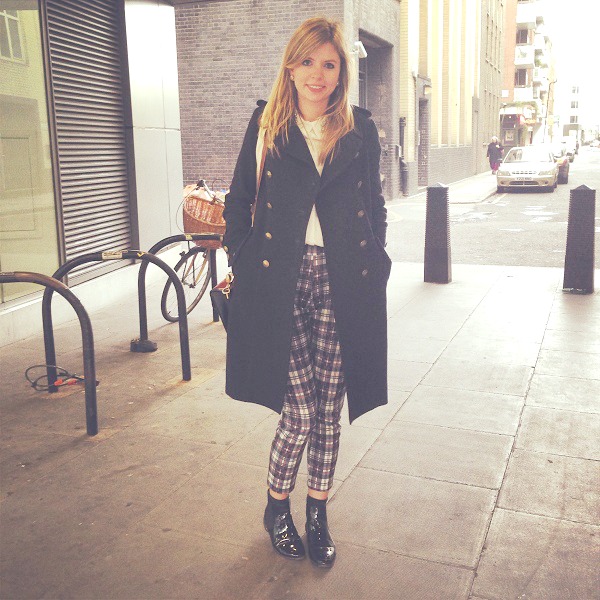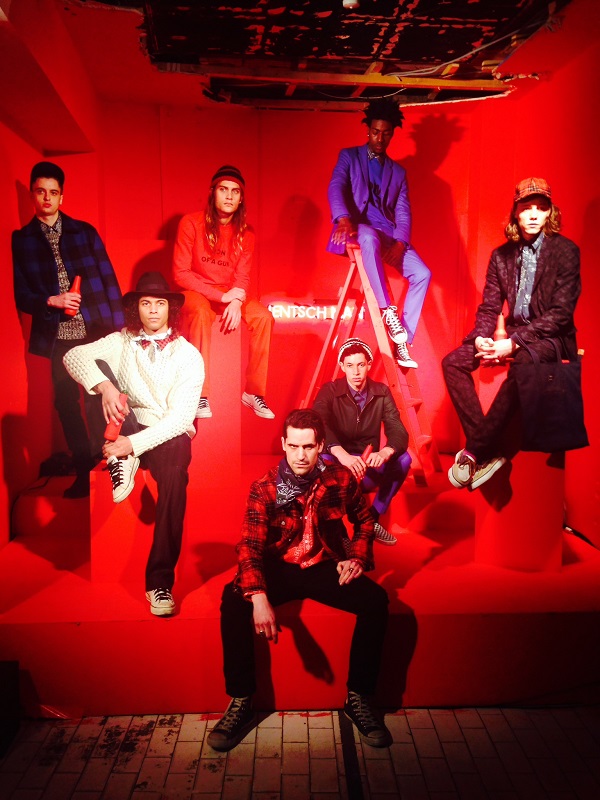 Hentsch Man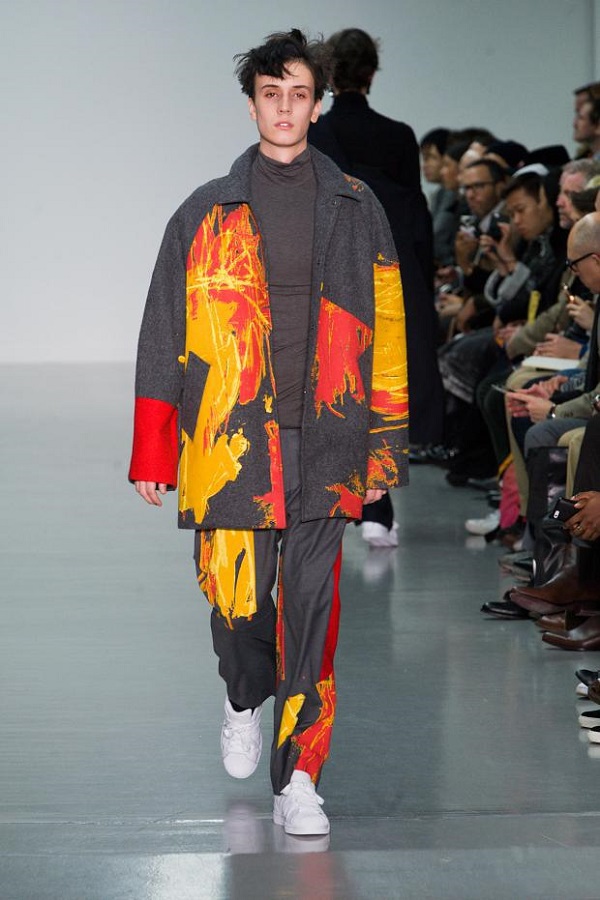 Agi & Sam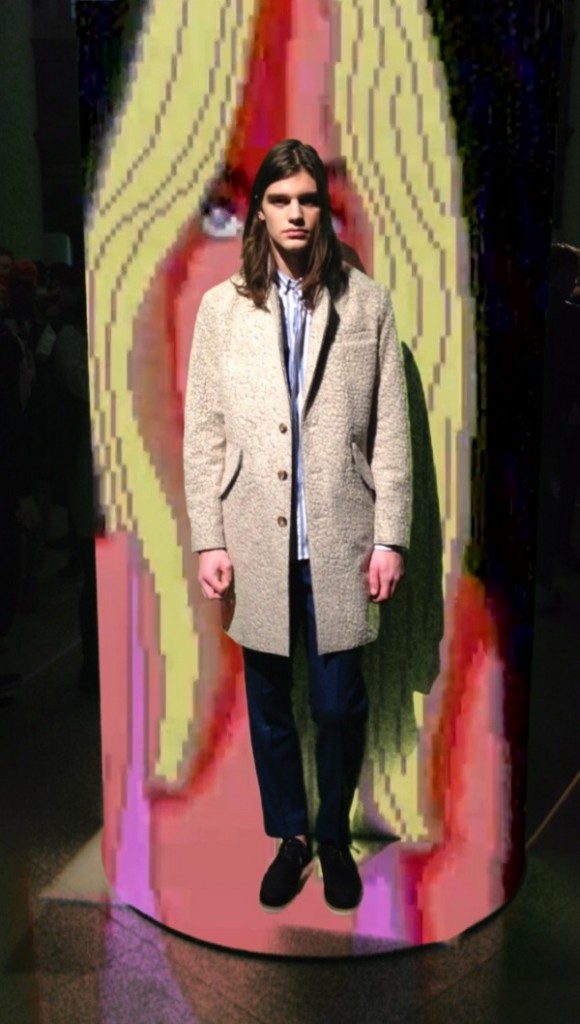 Soulland