PHOENIX Menswear Fashion Editor Deborah Latouche rounds up LC:M AW15 day 2…
Astrid Andersen was my first show of the day; very cool, with a definite Black Panther theme. Luxe fur-adorned aviator hats and lace hoodies feminised an otherwise very strong, masculine collection. The famous Huey berets were prominent and Anderson's signature logo was, as always, emblazoned on sweatshirts and jogging bottoms. I can't wait to use some of theses pieces in my editorials.
Agi & Sam was a well thought out and exciting show with brilliant splashes of colour. Oversized jackets and coats with velcro elements added a deconstructed element while Lego face pieces provided a touch of quirkiness.
Next stop, Oliver Spencer, where booming folk music mixed with an eclectic collection of quilted suits, indigo denim, and felted bomber jackets. An enviable front row consisted of Rio Ferdinand, Tinie Tempah, and Paul Weller.
Sibling's show didn't disappoint – hot pink was the colour here, whole outfits of various shades of the fiercest pink imaginable, a mixture of Yeti coats, long shirts, joggers, small knitted teddy bear broaches and enormous pink peluches. Once dissected, this show has fabulous individual pieces. It's evident that the Sibling trio has fun while designing.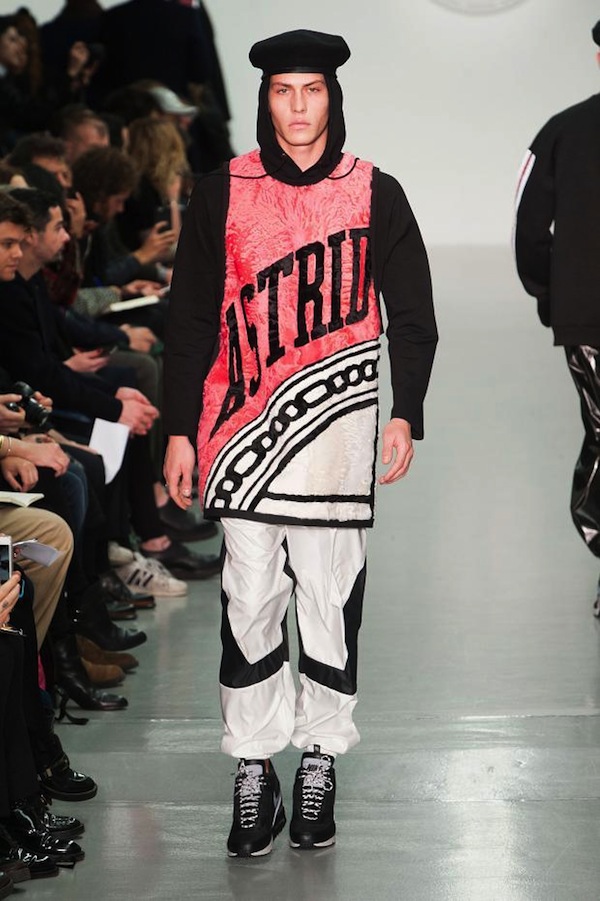 Astrid Anderson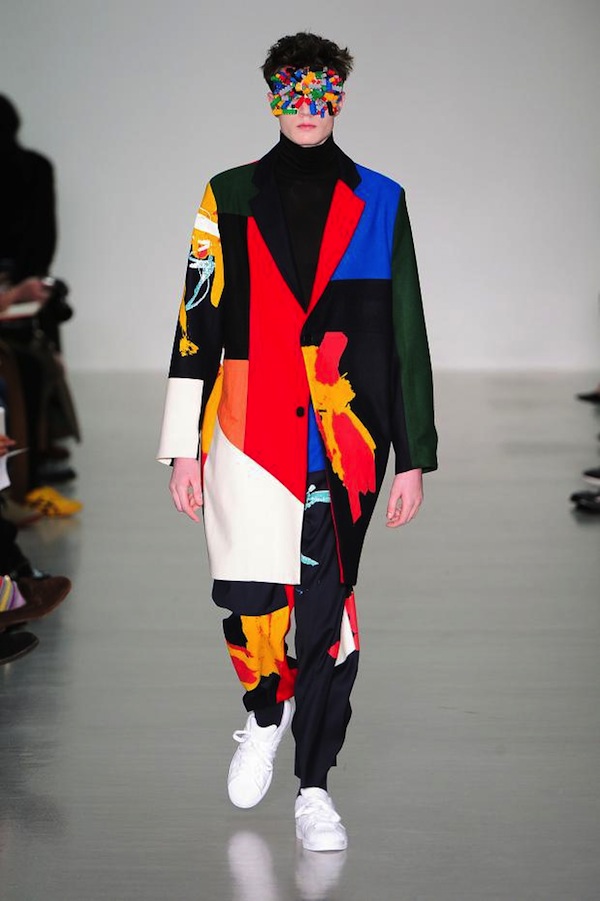 Agi & Sam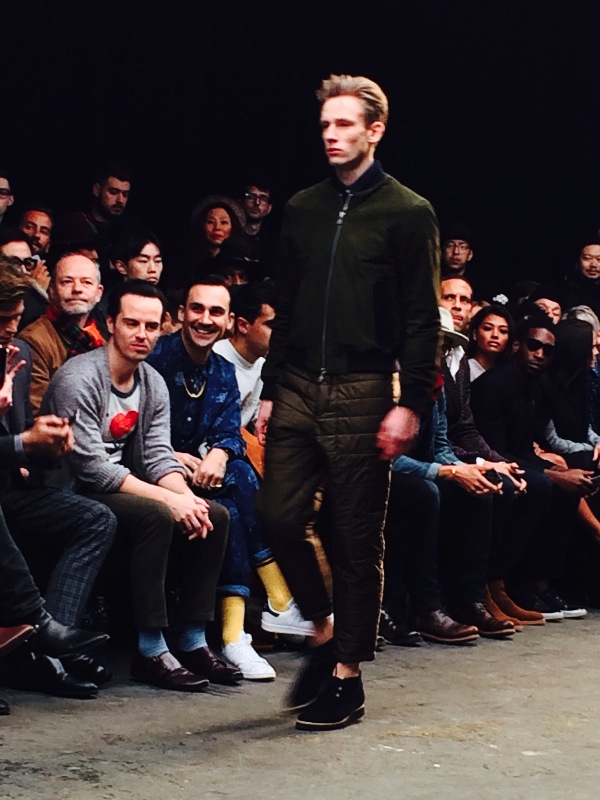 Oliver Spencer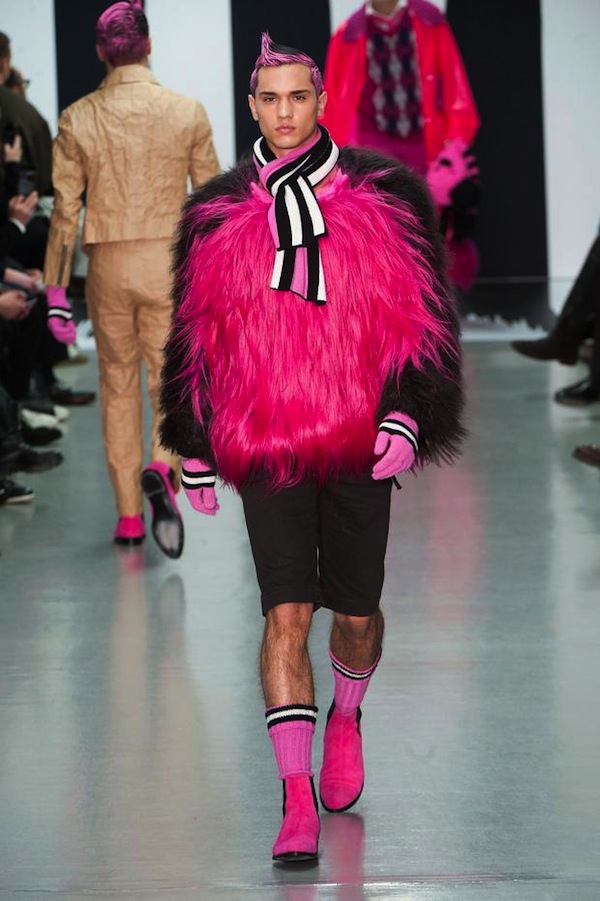 Sibling