Each January, when the sartorial caper that is London Collections: MEN rolls around, it reminds me a little more of an Ealing Studios comedy; W1's rain-slicked streets become a feverish caricature of British eccentricity, populated by earnest men in duster coats losing trilbies to gale-force winds, bespectacled likely lads, and the odd hapless egotist.
The AW15 circuit kicked off with a chance to rub shoulders with knitwear's elite: the inaugural Men's International Woolmark Prize, judged by a panel of industry heavyweights including Paul Smith and GQ UK editor Dylan Jones. We crammed into Somerset House's Portico Rooms to watch designer duo Dao-Yi Chow and Maxwell Osborne's brand Public School NYC snap up the award for their youthful six piece collection, beating finalists Asger Juel Larsen, Sise, The Emporor 1688, and STRATEUS.CARLUCCI.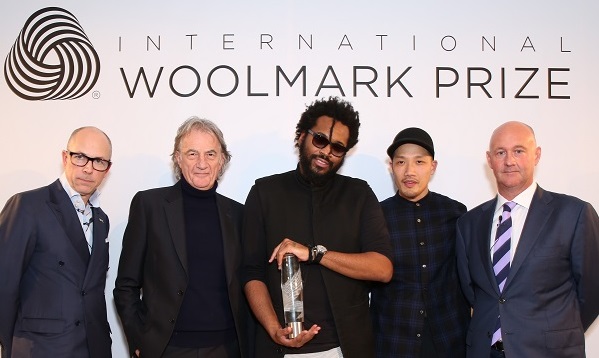 The line-up at Topman & Fashion East's MAN – one of the industry's biggest career springboards – was comprised of Rory Parnell Mooney, Liam Hodges and Nicomede Talavera. Themes of angst, rebellion and survival recurred throughout the show. For me, Mooney's bruised, moody palette and ecclesiastical silhouettes were wonderfully sombre. Cropped, oversized black blazers were thrown over dark roll-necks and wide, loose trousers. Bat-like lab-style coats and shadow-casting peaked caps leant a sinister note, while soft neck mufflers and duster coats put a more practical spin on proceedings.
Hodges' army of urban Boy Scouts trouped out clad in a uniform of white, black, and emergency orange, cut through with dark denim. Their long woollen coats were given a rough-and-tumble edge thanks to visible construction. Talisman trinkets, patches and flags put a playful slant on the survival theme, while languid knits and tracksuit bottoms brought the collection down to earth with a feeling of everyday normality. A sandwich board reading 'Totally Safe Classics' gave a nod to the old school garage soundtrack.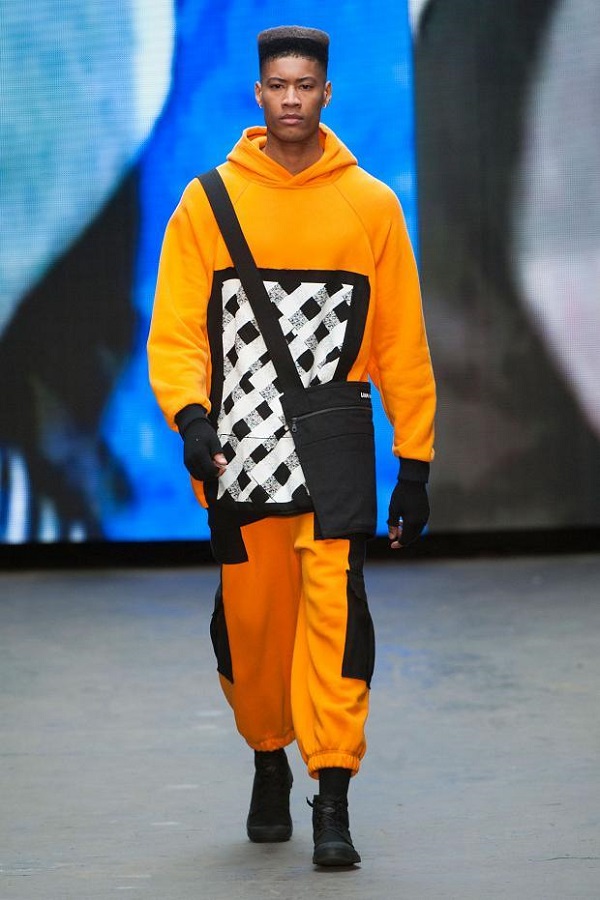 Talavera put forward knee-grazing tunics worn over wide-legged cropped trousers, adorned with fluttering strips of fabric. Skatepark shapes and martial arts influences were elevated by office-ready monochrome pinstripes. A gleaming, boxy PVC jacket and slim a-symmetrical rucksacks were stand-out items.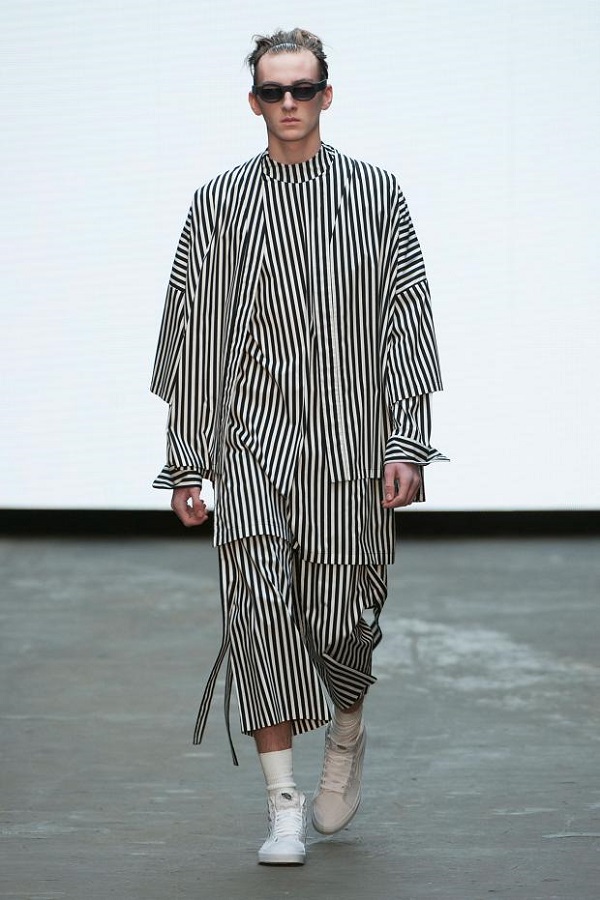 The evening shows got off to a lively start at Christopher Shannon, with FROW pals Nick Grimshaw and Dermot O'Leary exchanging bemused side-long glances at the plastic bags gracing the models' heads. Outerwear was, as usual, technically superior, with navy puffers cinched under wide belts, shiny candy-striped bombers and intricate half-zipped sleeves. For me, the bag motif and consumer slogans felt a little tired. Perhaps our penchant for shopping mall parodies and fast food-inspired fashion over the last two seasons have left me jaded. Plus I can't look at a misplaced plastic bag without thinking of the 'wanna see the most beautiful thing I've ever filmed?' line in American Beauty and supressing a snigger. Instead of a plastic corsage, I'll be adding a 'Shannon'-emblazoned appliqué detail sweater to my fantasy shopping list – a bolshy monochrome offering.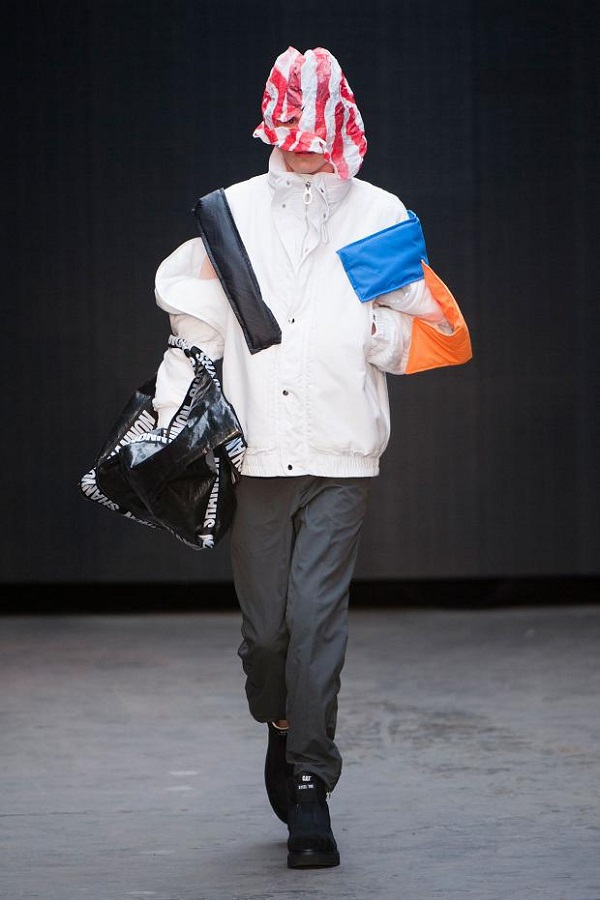 Mary-Jane Wiltsher, Assistant Editor