In the cavernous expanse of the Old Sorting Office, YMC's AW14 collection juxtaposes casual, sporty pieces with sharp, sartorial design. This look is epitomised by the preppy-meets-street combination of a sweater draped over the shoulders of a tailored tracksuit.
A restrained palette of navy, jade and black is occasionally offset, through layering or pairing, with shocks of burnt red. Likewise, while the collection is generally devoid of overt embellishment, pieces are sometimes adorned with light-hearted prints such as florals, stars and stripes.
AW14 sees YMC collaborate with several brands to complete its collection. Swedish company Grunden have been making functional rainwear for North Sea fishermen for over a hundred years. Here, they have joined forces with YMC to produce a fully-waterproof rubberised hooded mac. The British footwear manufacturer Walsh has redesigned two of its classics – the PB elite boot and VR trainer – transforming them into luxury leather styles. The UK's first producer of Doctor Martens, Solovair, has developed two original designs for YMC's AW collection.
Key pieces include the Air Sea Rescue Coat and the Mitten cardigan.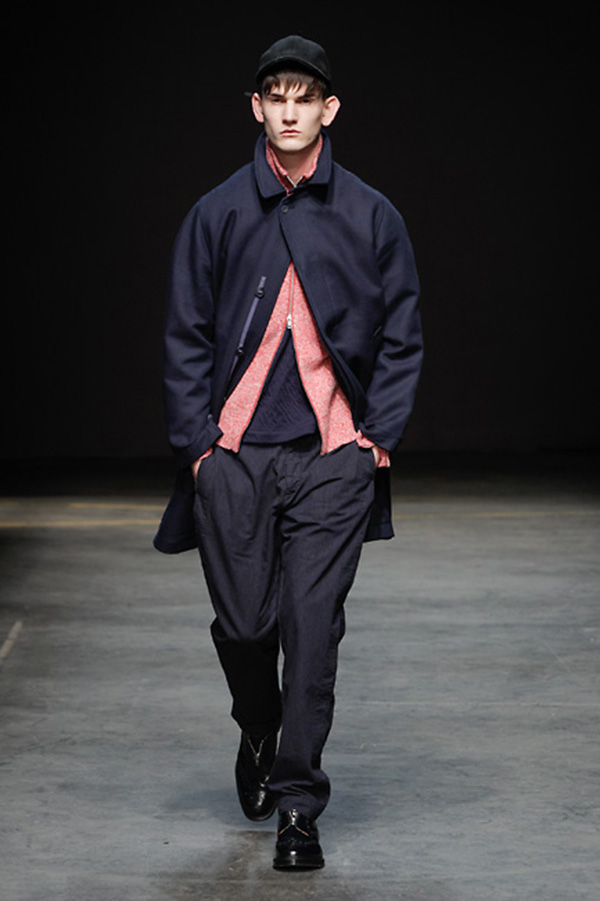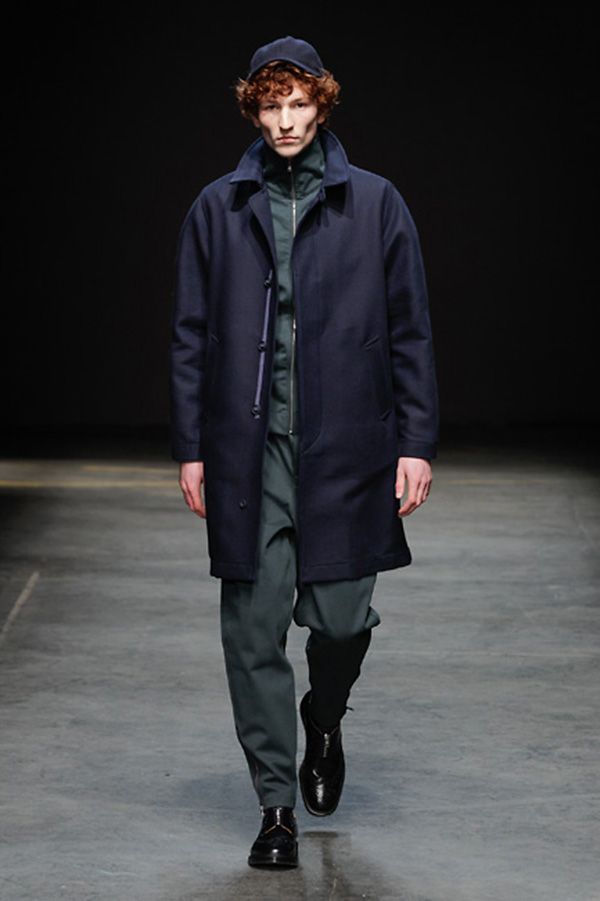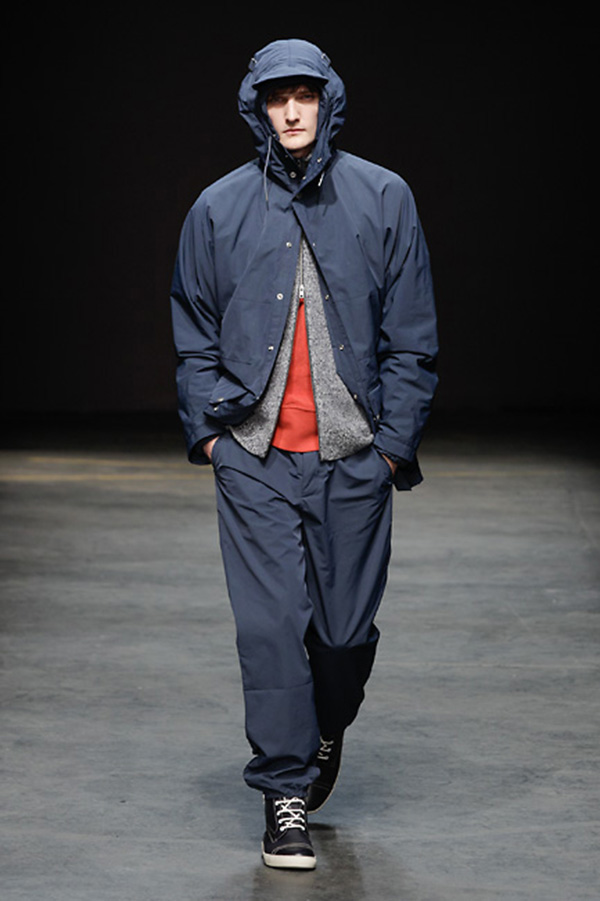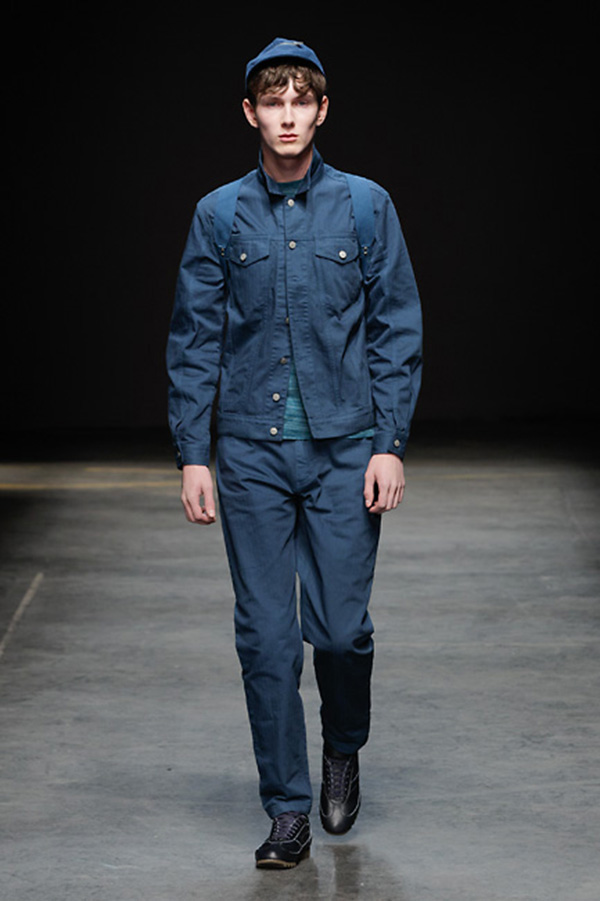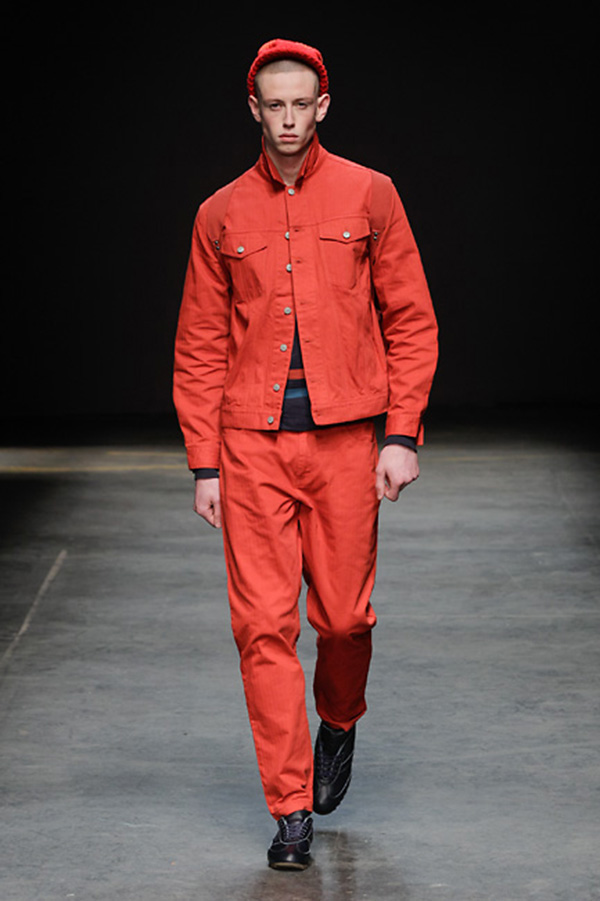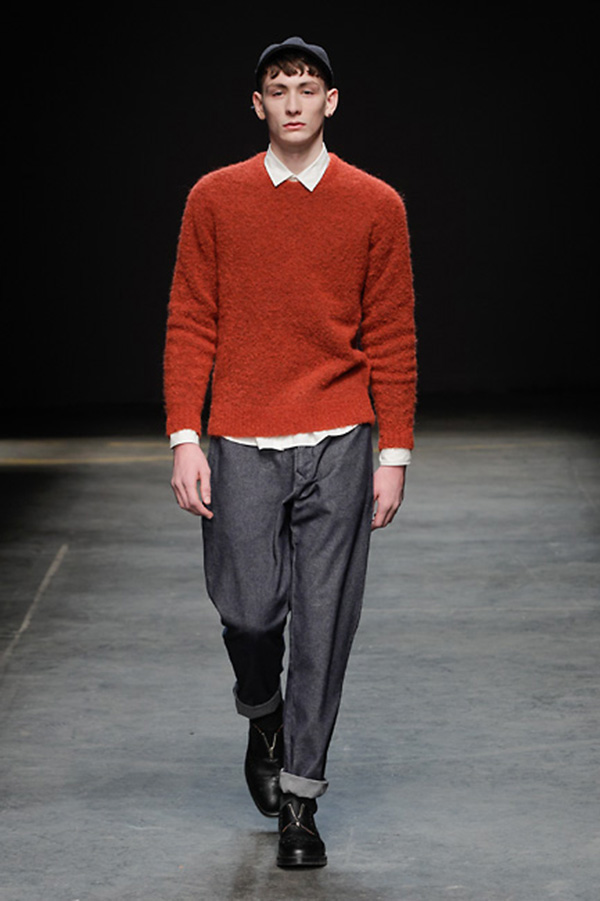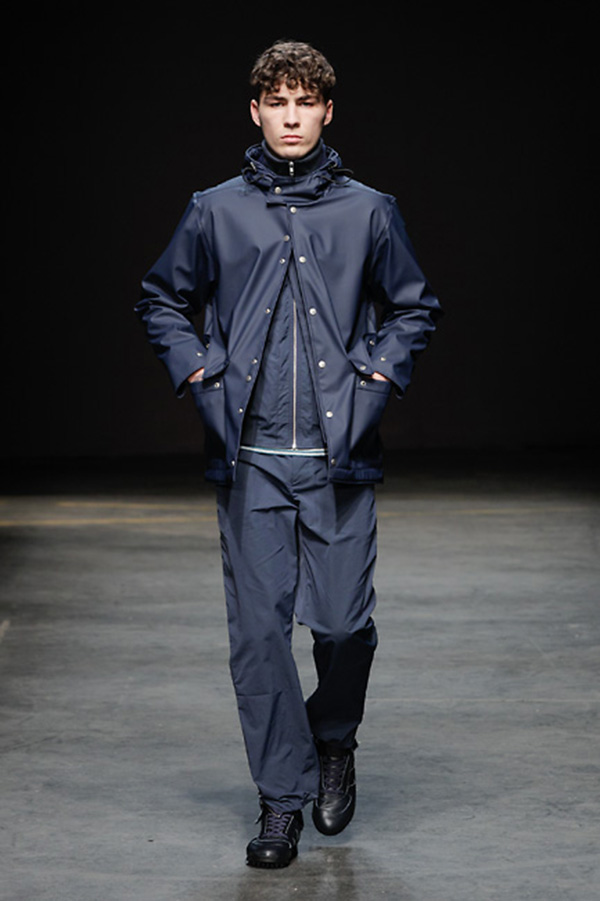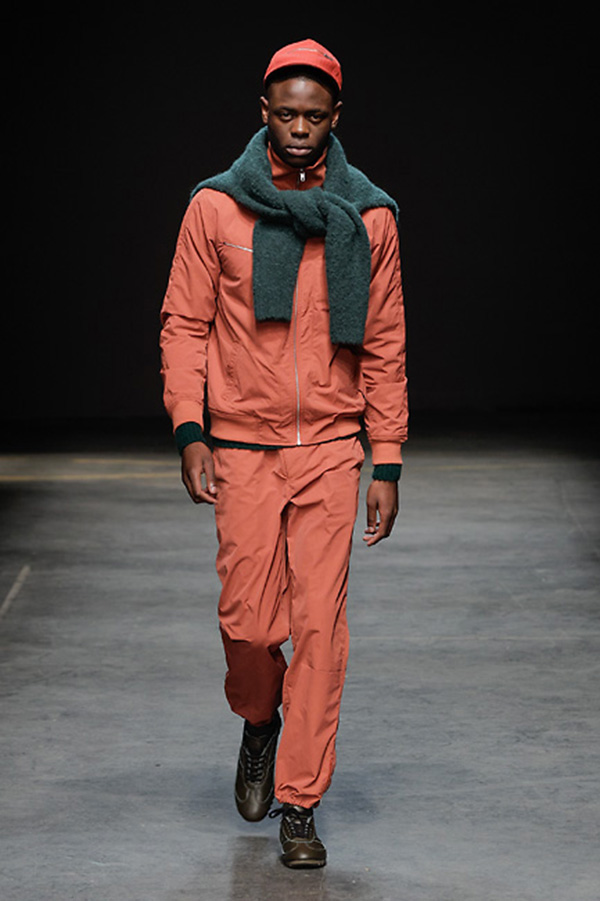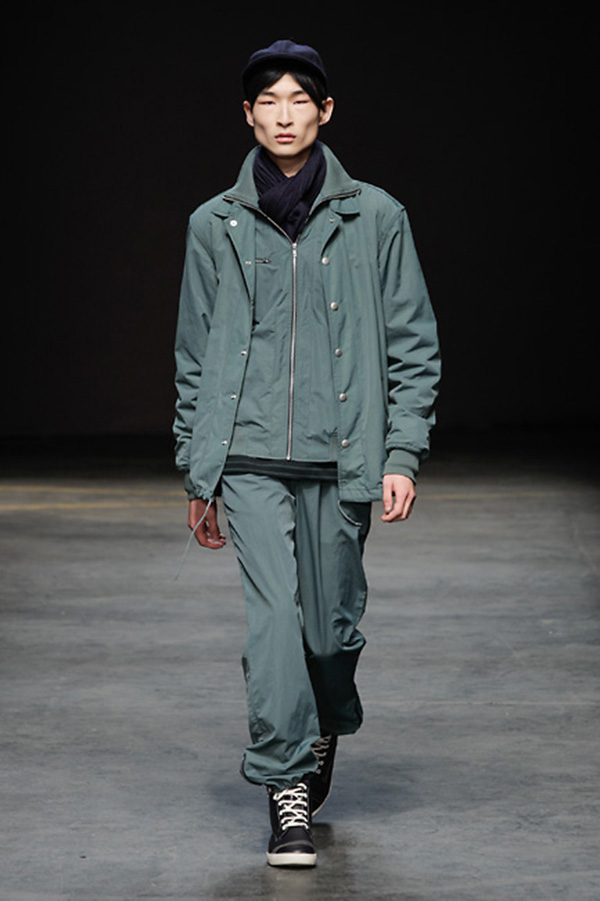 Words: Jonathan Socrates