Receiving a coconut on arrival sets the tone for Orlebar Brown's jungle-themed collection. It's crowded inside, and included amongst the coconut water-sipping guests are Dermot O'Leary and PHOENIX cover star David Gandy.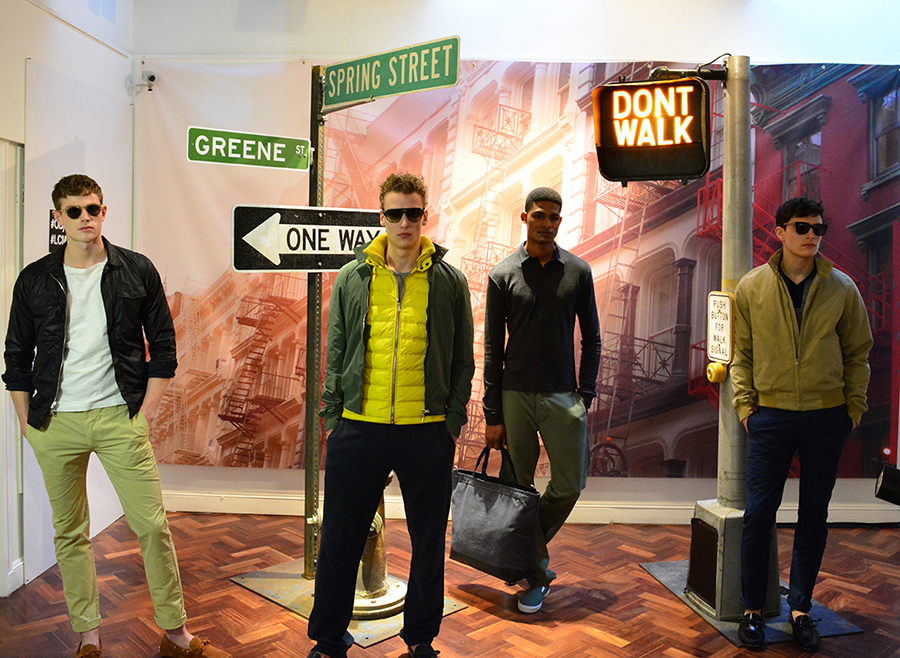 For High Summer, models pose amidst smoke and palms, sporting Tommy t-shirts and Bulldog shorts in combinations of bold and pastel colours. Painterly prints of birds of paradise and tropical flora by contemporary Greek artist Konstantin Kakanias spill off the clothes and onto the surrounding backdrop. Leather sandals, rubber deck shoes – in collaboration with Sperry – and sunglasses complete the looks. Limited edition cityscape shorts by graphic designer Tommy Penton feature the skylines of London, Paris and New York. On the wall behind the mannequins adorning his designs, Penton himself is creating a London cityscape with a marker pen, prompting guests to curiously stop and watch as Big Ben slowly materialises.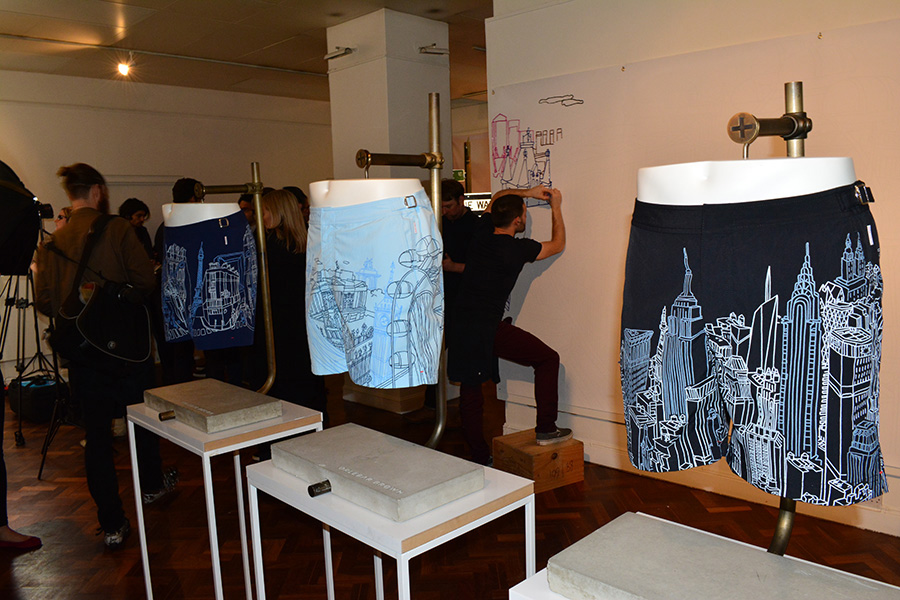 As High Summer moves into Autumn Winter, Orlebar Brown moves from the tropical jungle to the urban jungle, from beachwear to streetwear. Modelled an NYC backdrop of fire escapes and street signs are sweaters, lightweight jackets, gilets and chinos in a more subdued palette of browns, greys, deep green and black. In footwear, suede moccasins mark the transition from the beach to the street.
Words: Jonathan Socrates
Photography: Panagiotis K. Pontikas