Matthew Miller's 'The Politics of Me' promised an ideologically charged display of screaming slogans. In reality, the show was infinitely more subtle and well-considered than that. Miller's new collection is built around a body of text written by employed and unemployed creatives, exploring their hopes, fears, and everyday realities. Snatches of these personal narratives are integrated into the garments, creating a thread of dystopian musings that weaves the range together.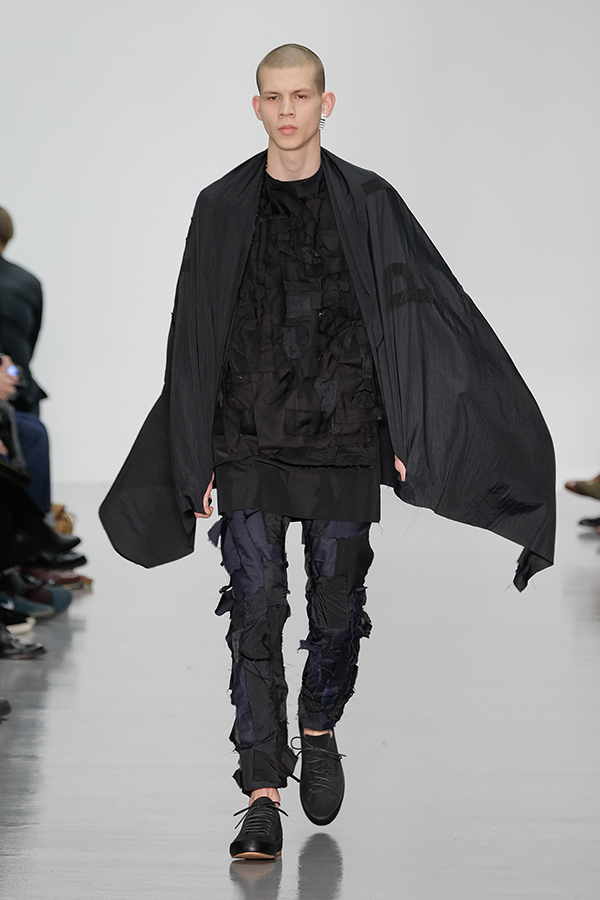 The austere concoction of androgynous shapes in neutral shades had a military bearing. Lines were sharp and clinical. Shaven-headed girls wore shift dresses that flattened their silhouettes. Elsewhere, bolstered shoulders, cropped trousers and oversized zips spoke of a hardened brand of youth counterculture – these were clothes for doing battle with the enemy, whoever that might be. Thanks to a collaboration with Danish fabric experts Kvadrat, textures came in exciting hand-sewn combinations, including layered swatches of fabric that leant a tattered, punkish edge.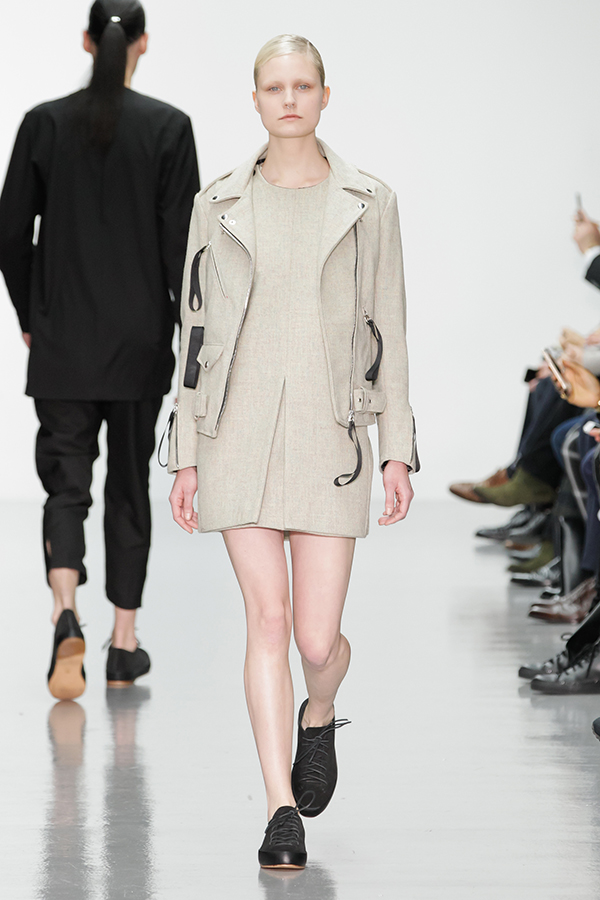 It was the simplicity of the show that made it resonate: the wearability of each garment contrasting with its sinister undertones, and the fragments of angst-riddled text ('rent life', 'new build utopia') like barely-there shadows on giant bat-like scarves. Miller stirred up a feeling of things to come, like the dark rumblings before a revolution.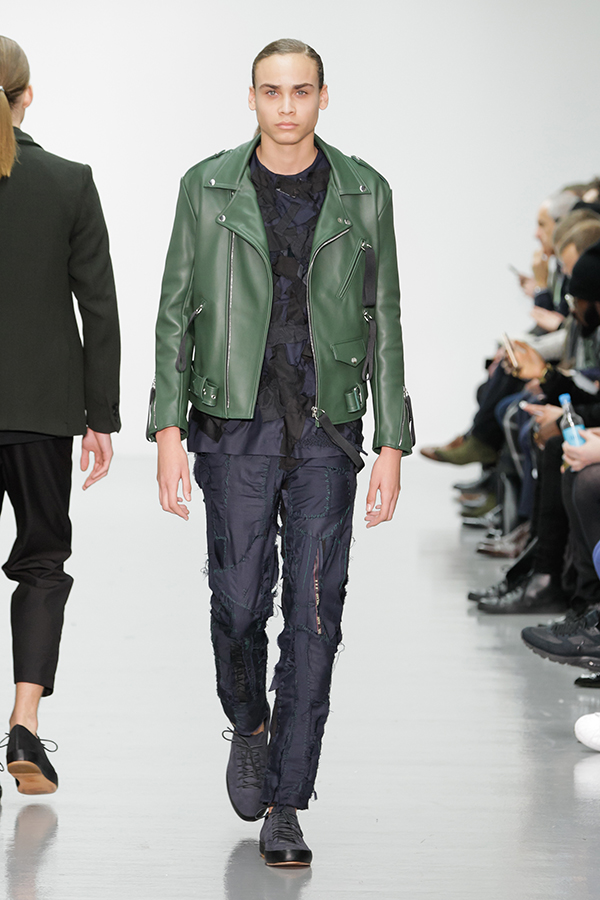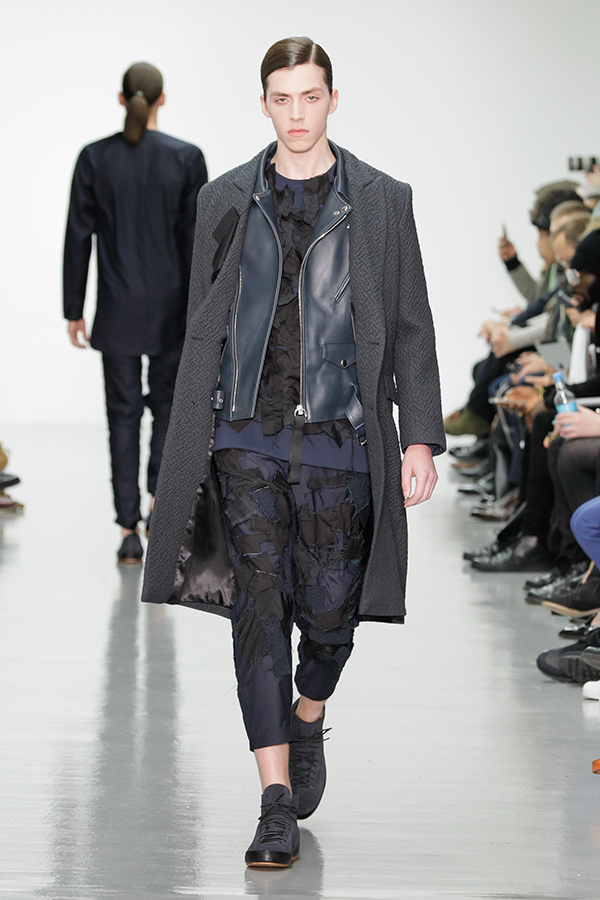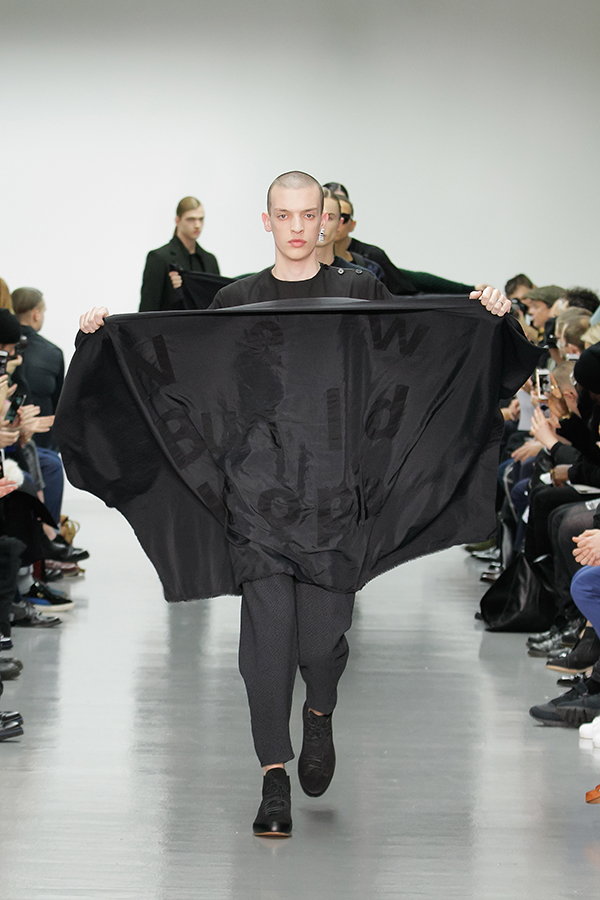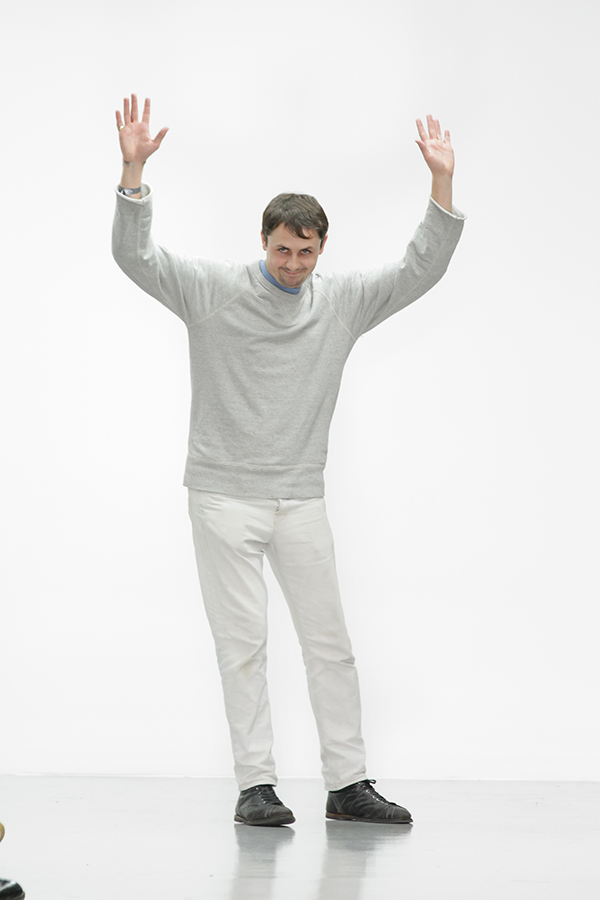 Words: Mary-Jane Wiltsher