Under the masterful eye of the brand's recently appointed Creative Director Simon Spurr, Kent & Curwen's Autumn Winter 2014 presentation was a stunning tableux of craftsmanship, masculinity and effortless style – an embodiment of tradition and trend.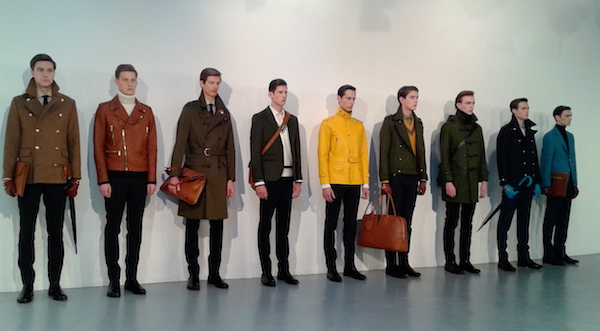 Inspired by British naval dress uniform, Spurr's debut collection showcased a host of iconic menswear infused with a 21st century vibrancy – outerwear in particular, paired with crisp tuxedo trousers, polished Loake lace-ups, and sleek accessories, became the defining feature which allowed this innovative collection to shine.
Collared pea coats, standing to attention in classic navy, were transformed by accents of turquoise, spotted on soft leather gloves and gentrified Fox's umbrellas. Tough leathers, rendered in classic aviator brown and biker black, rubbed shoulders with their contemporary cousins in racing green and murky teal. V-neck cricket jumpers, worn under boyish blazers and paired with leather backpacks, hinted at the brand's sporting roots, adding a youthful kick to the straight-laced, grown-up classics.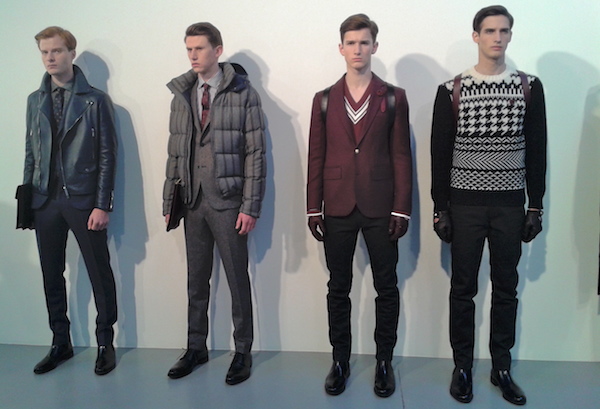 Words: Joy Starkey