At huntergather's glass-walled Wigmore Street store, visitors were slapped around the face with a collection which was as unapologetic as it was sexy, and whose tough aesthetic became a visual puzzle that pieced together inspiration from the 20th century's many icons of rebellion.
To the strutting tones of the Clash's Should I Stay Or Should I Go, the models walked the runway in heavy-duty creepers, their hair gelled into a bad-boy ruffle. 1950s Teddy Boy suits, accented by lazily stuffed pocket squares, were dotted throughout the collection, slashed and punctured by deconstructed, punk-inspired zips and safety pins.
Neon bomber jackets and black sheep-skin threw a 90s, Ryan Gosling-in-Drive vibe into the melting pot, and were offset by a splattered, Jackson Pollock-inspired print. The vigorous and painterly drips became a bold theme that was sprayed across the entire collection, offering an appealingly messy addition to the monochrome palette.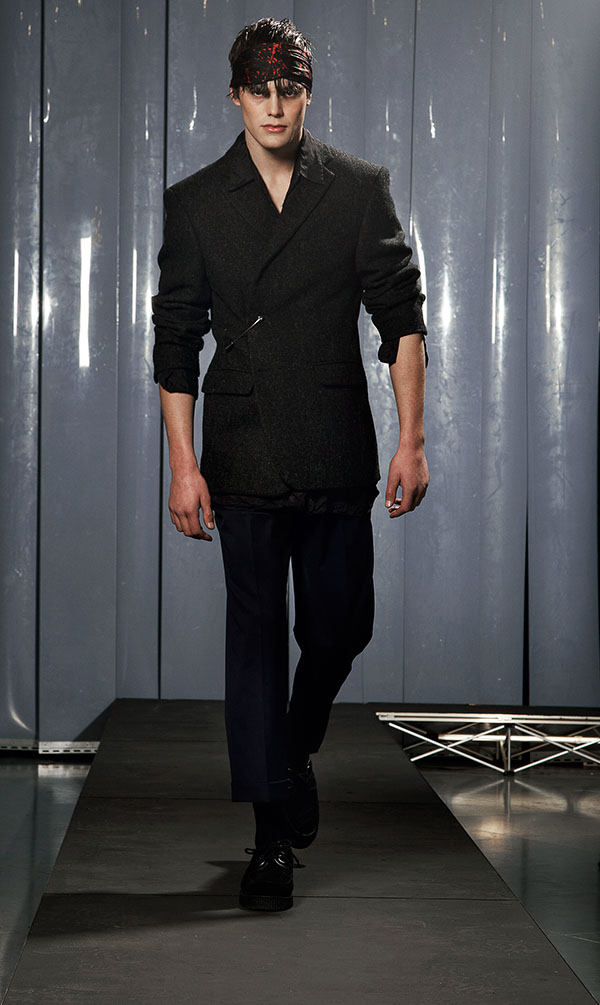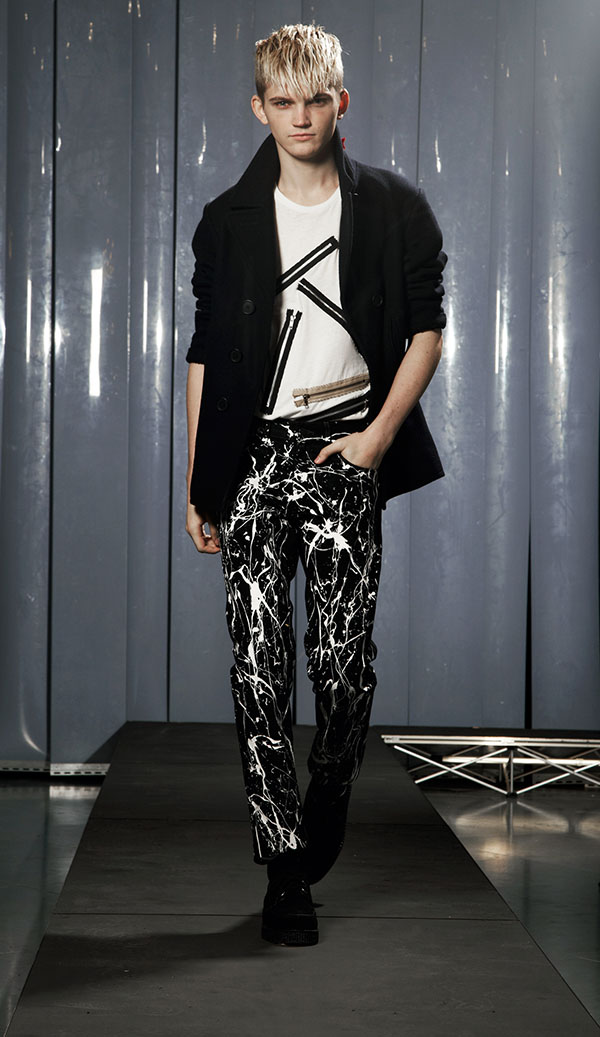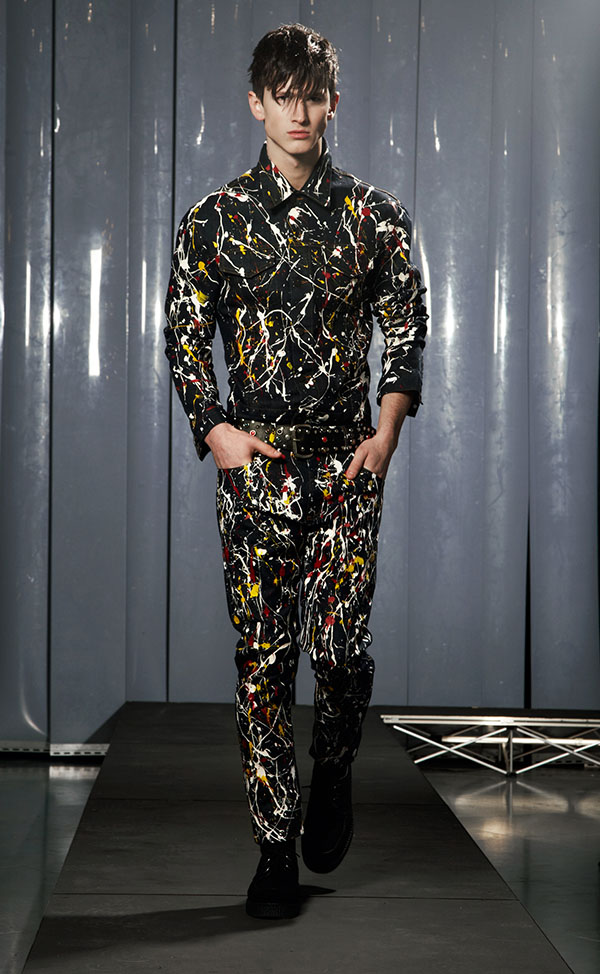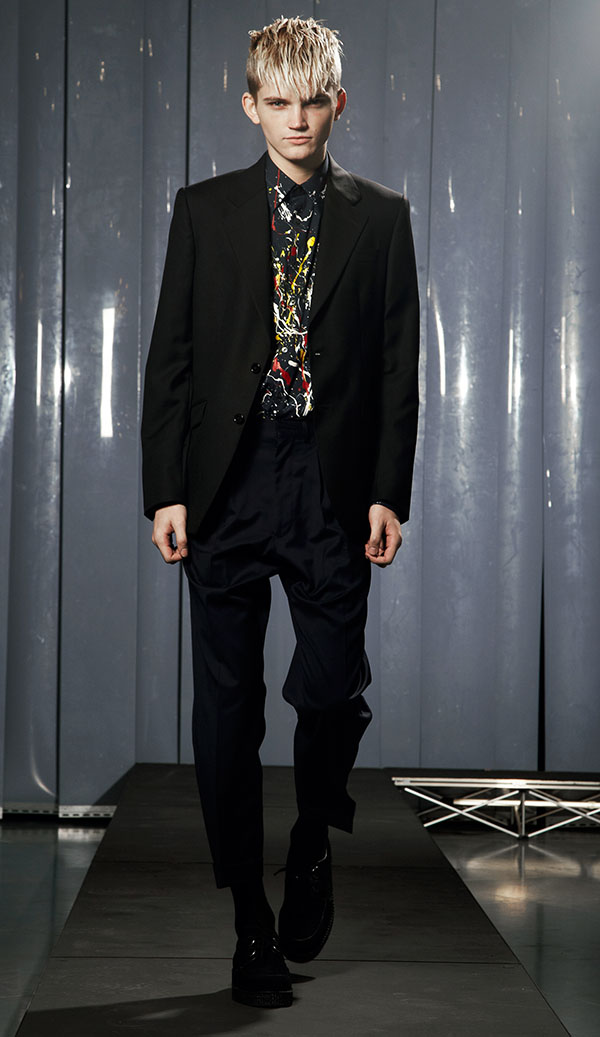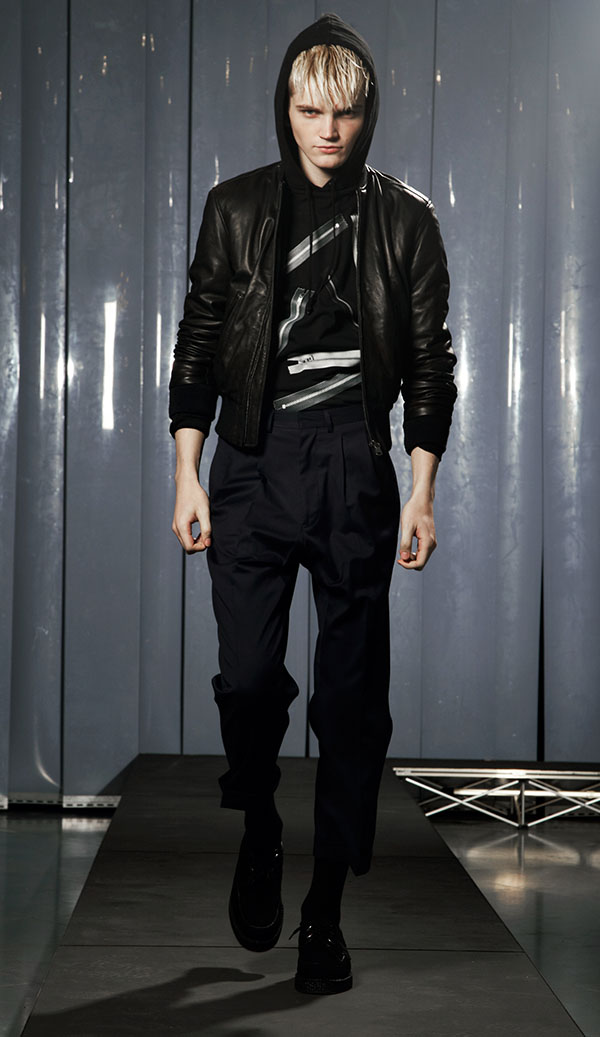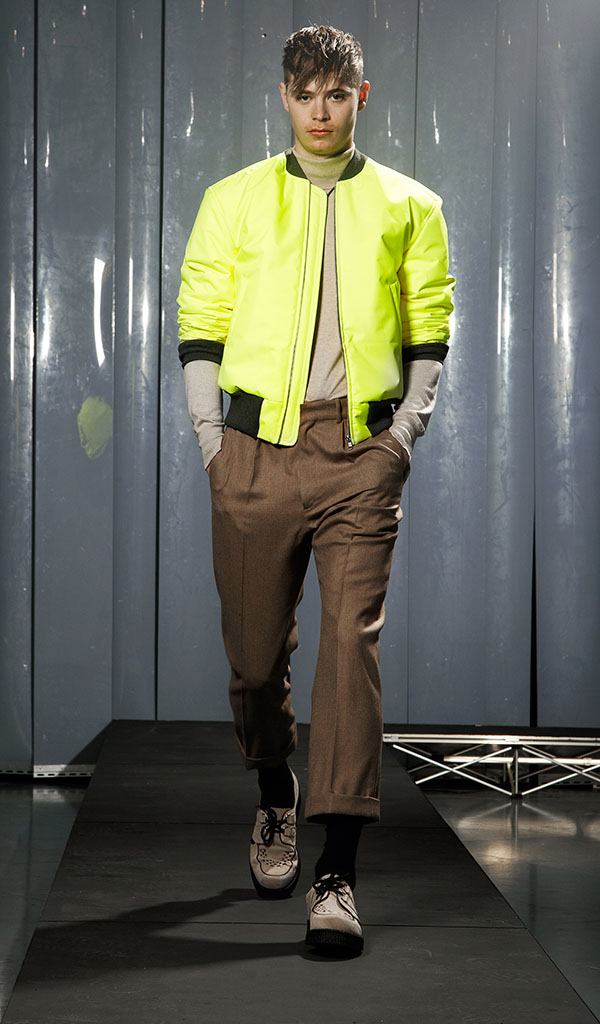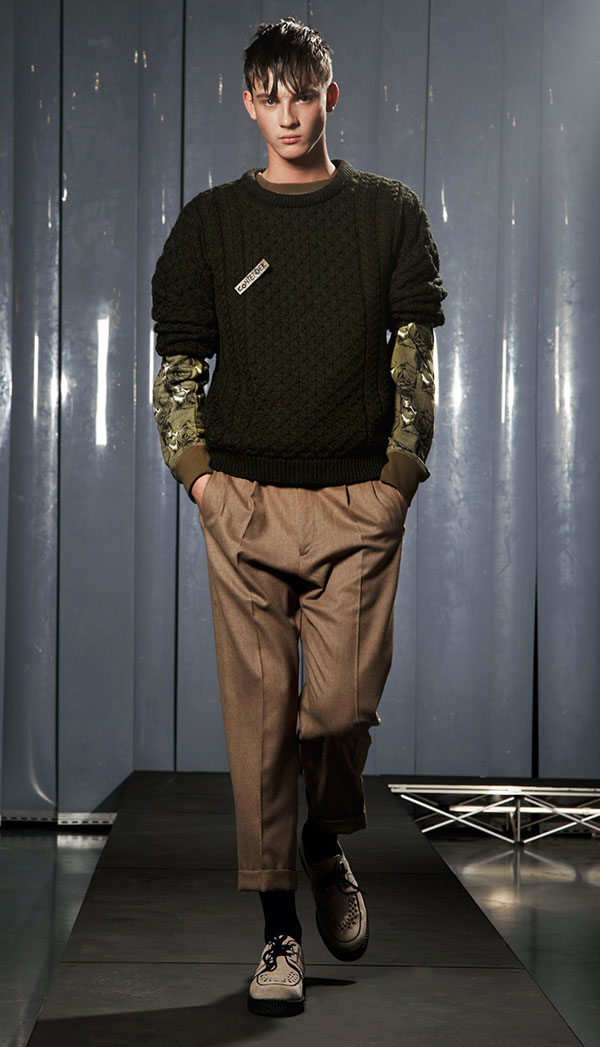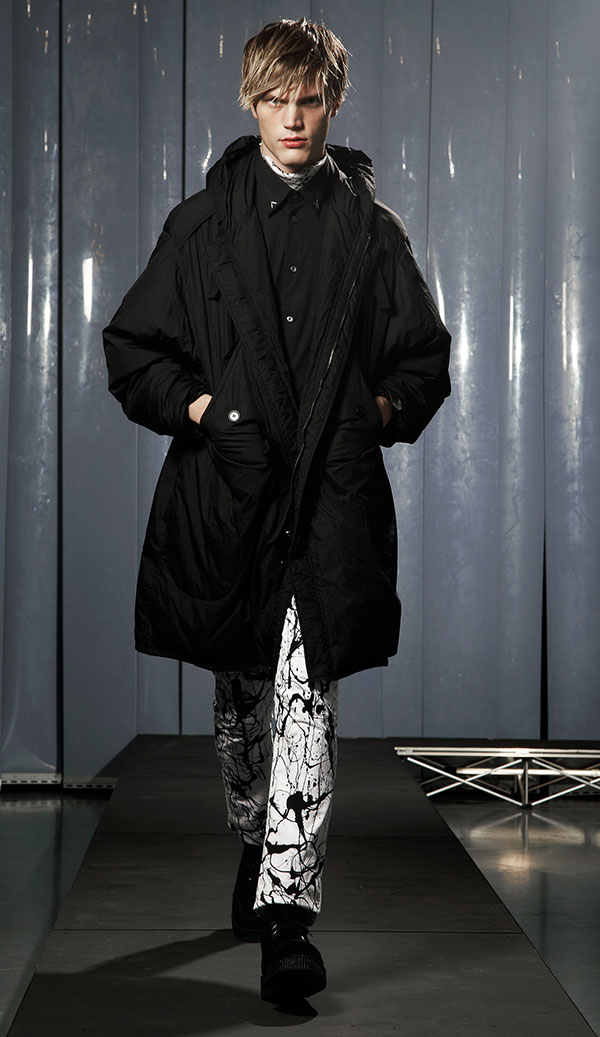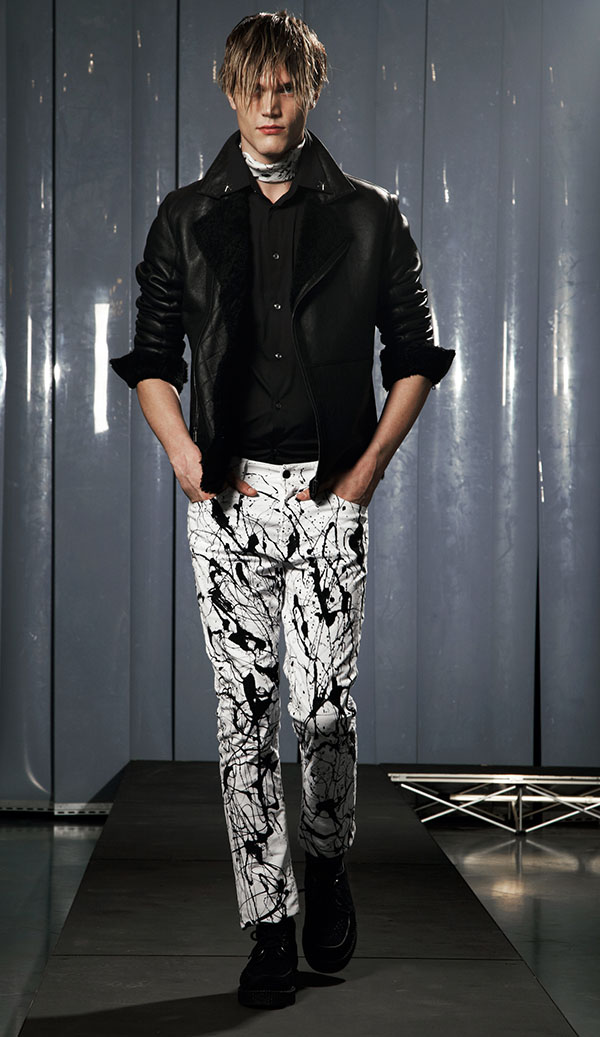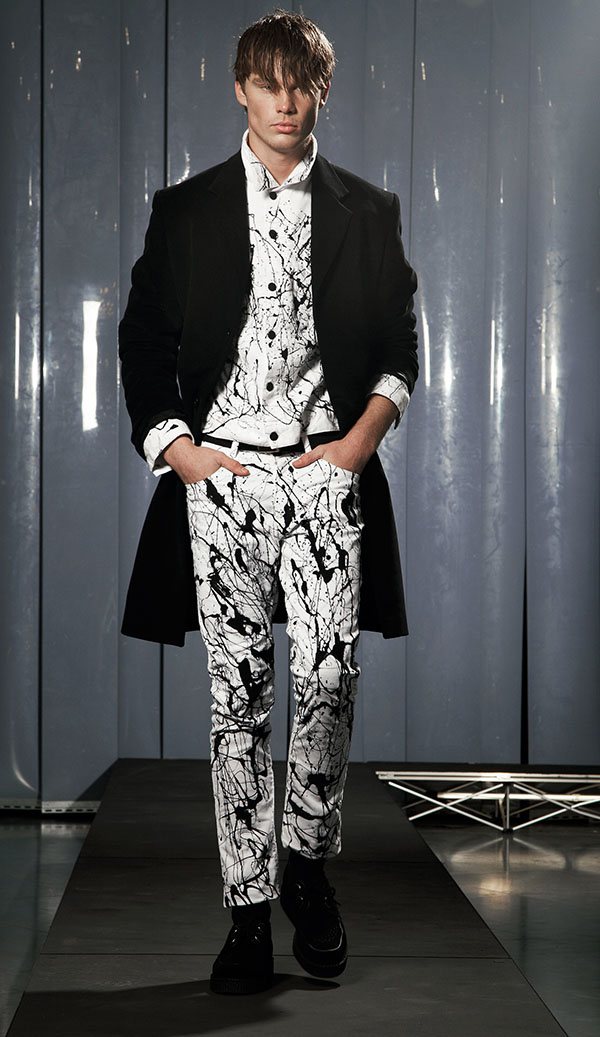 Words: Joy Starkey