Combining elements of the trend-conscious urbanite and practical traveller, Christopher Raeburn's 'Polaris' for London Collections: Men moved his brand in a new direction. Building on his Remade in England concept – which sees original military pieces deconstructed and reimagined for the modern market – Raeburn's AW14 collection is inspired by the intrepid journeys of polar explorers, and the clothing that enables them to undertake them.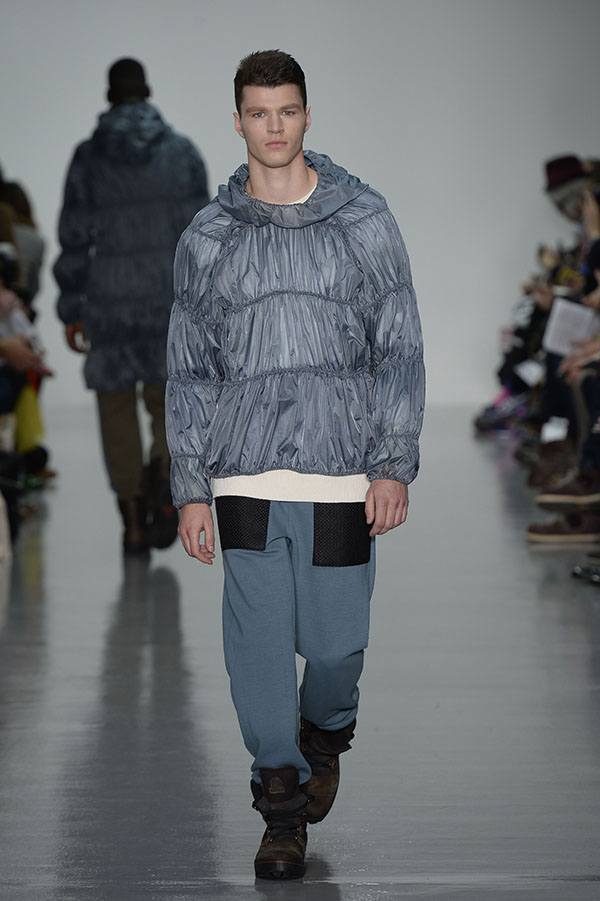 Last Days of the Arctic formed the catalyst for the collection, an exhibition by Icelandic photographer Ragner Axellson, documenting the shifting landscape, population and animal life of the Arctic. It was a shame that a snow-smothered microclimate couldn't be arranged for the runway, the models toggled up in crisp white quilted jackets, generous khaki waterproofs with oversized pockets and draw string waists, fur-trimmed hoods and grey polar bear motif sweaters.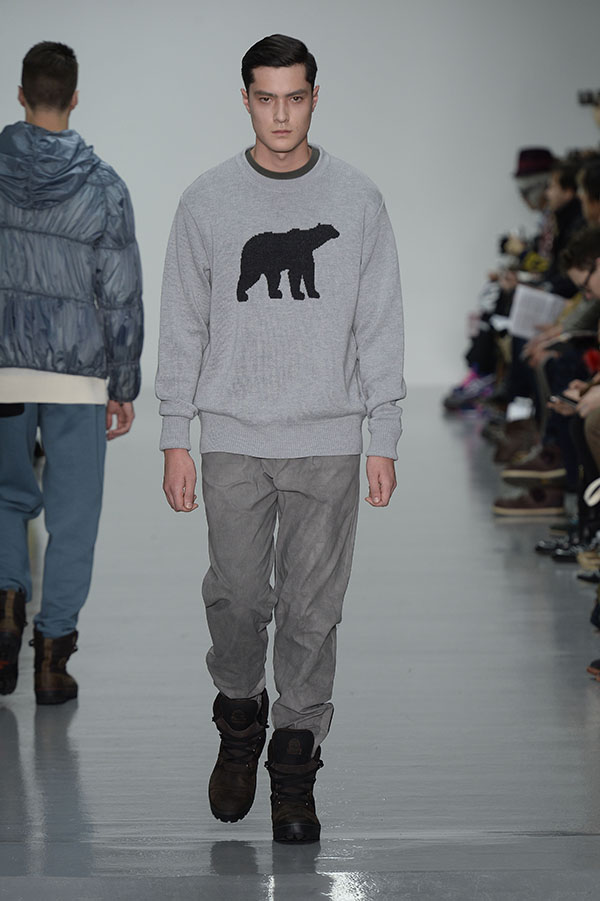 As ever, Raeburn wanted the provenance of the fabrics, their manufactural make-up and the process of reinvention to take centre stage, using archive-inspired layering systems, authentic prints and accessories. The focal point of the show was the Remade bomber jacket, intricately pieced together from Siberian sheepskin coats dating from the 1940s. Just 50 of these will be sold worldwide, each made at Raeburn's east London studio.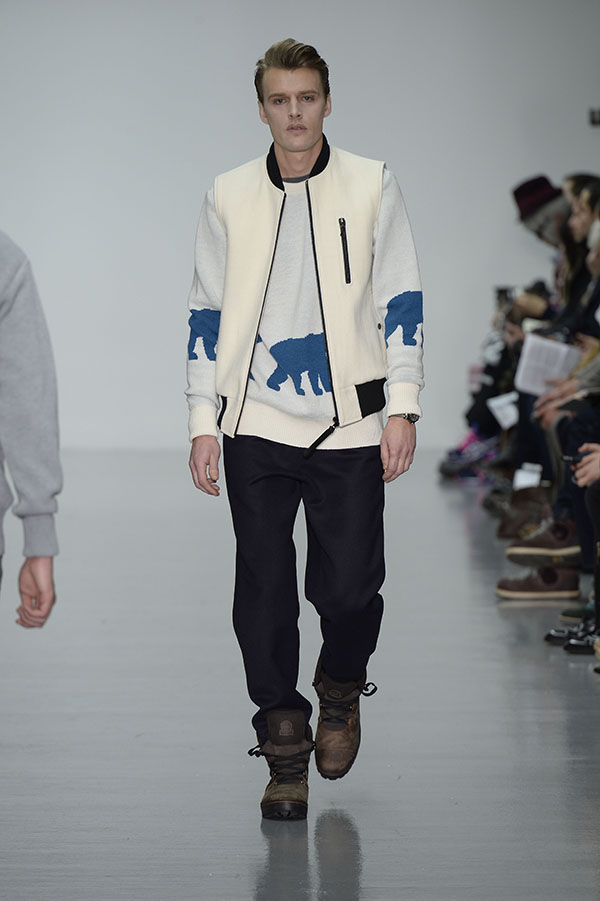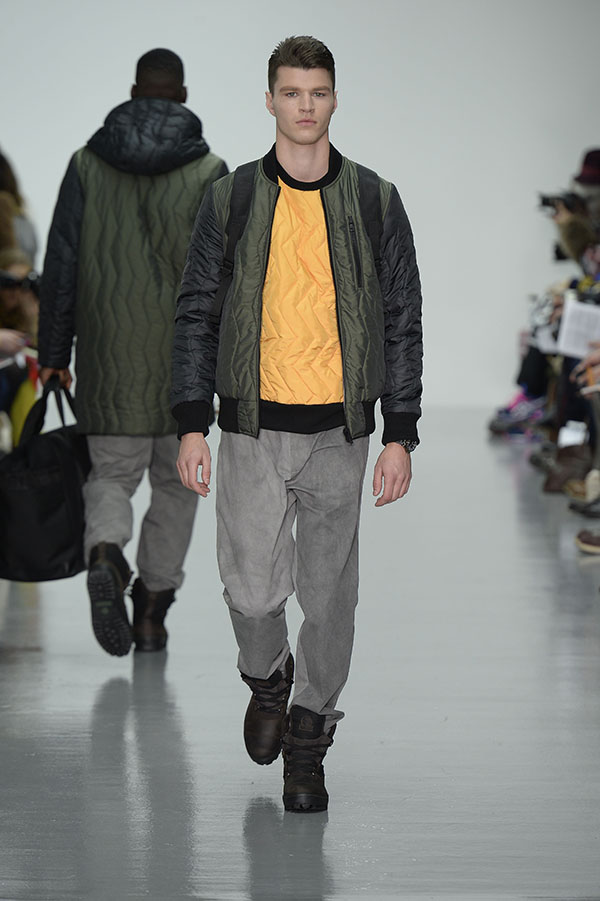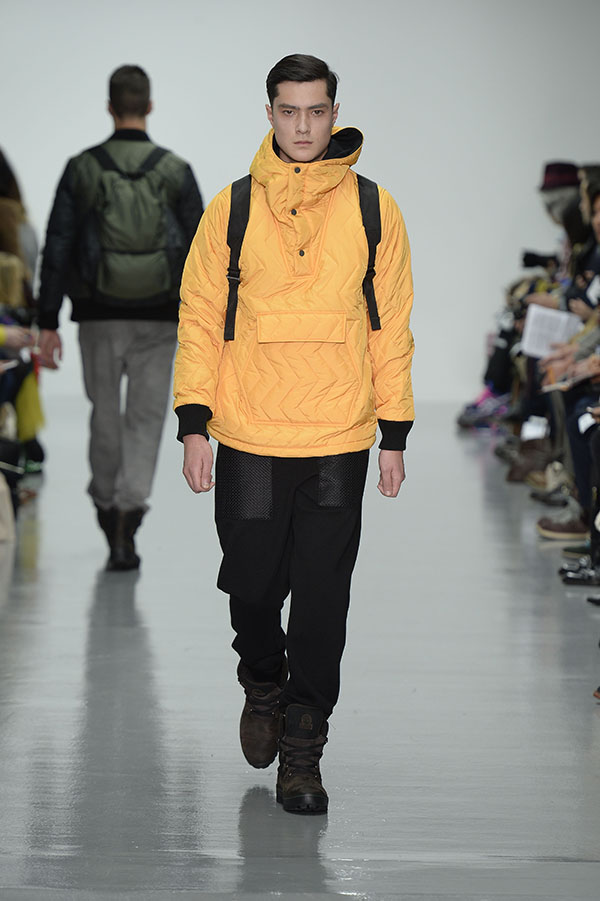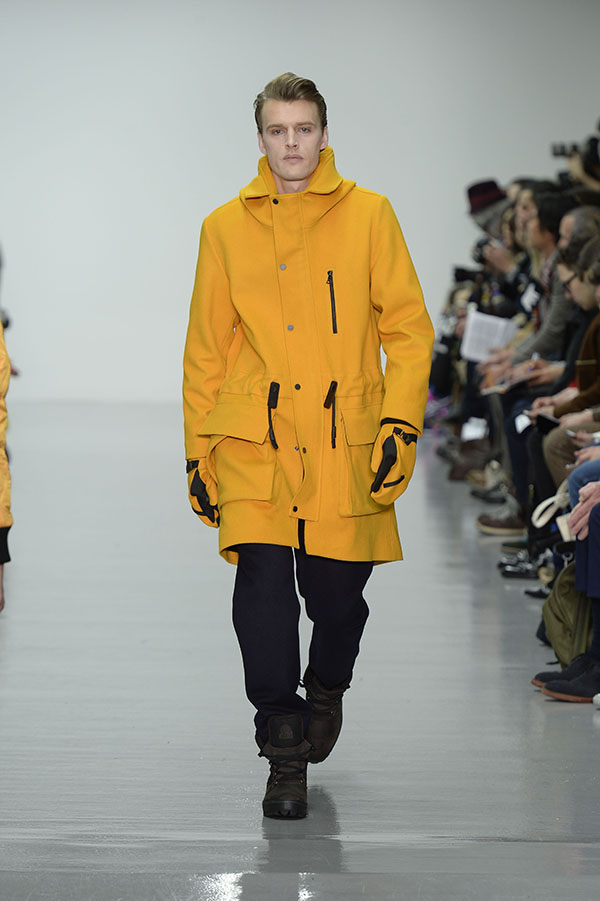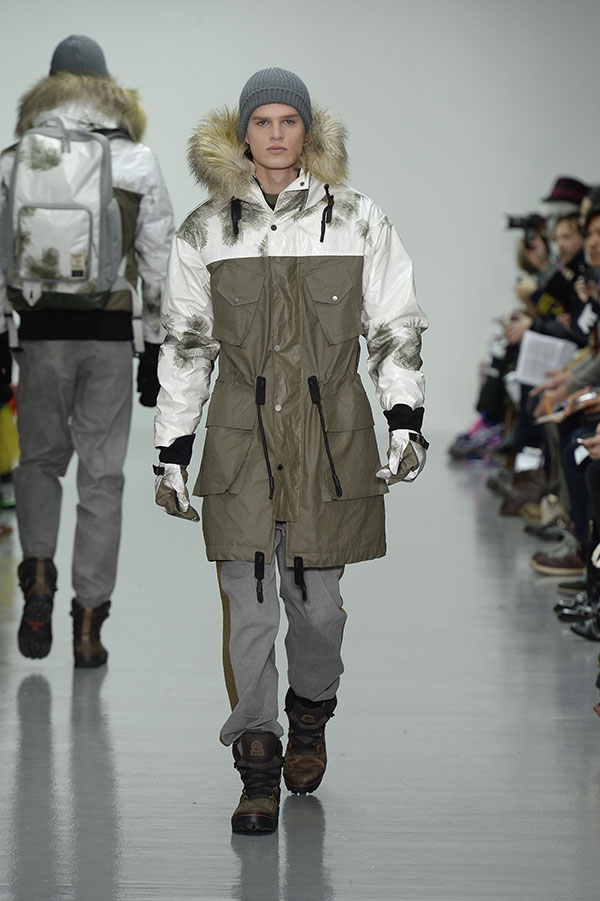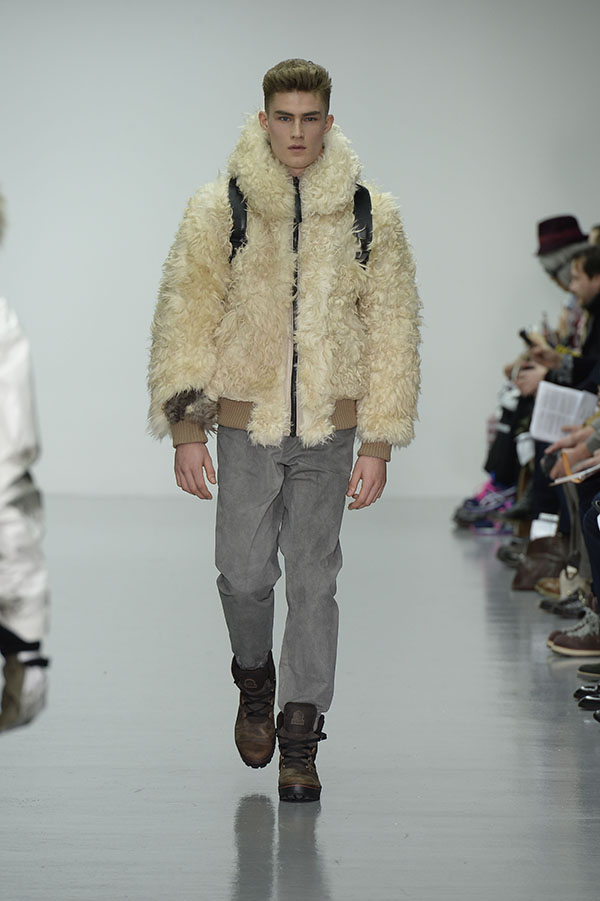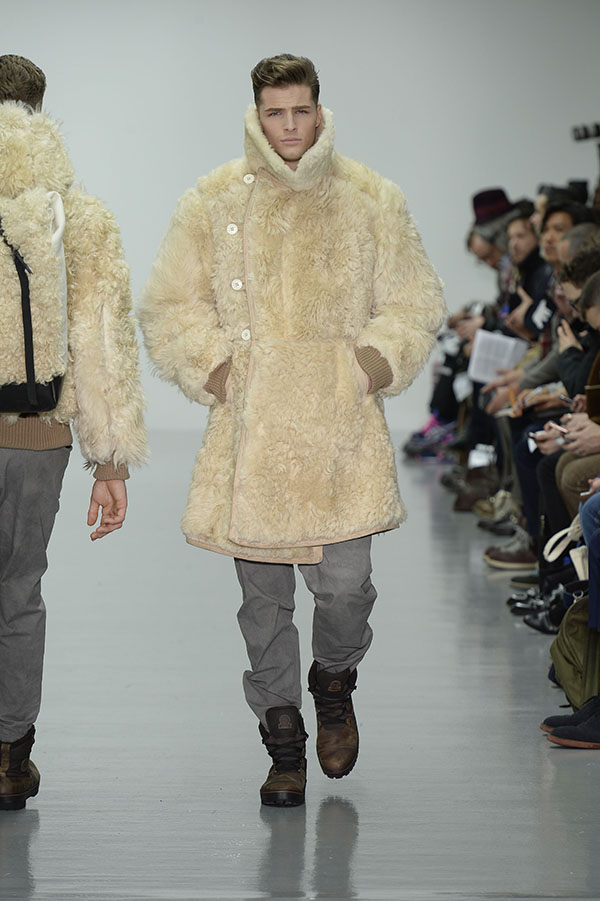 Words: Mary-Jane Wiltsher