Forget cookie-cutter cufflinks, heritage-inspired designs are a wonderful way to offset a simple, fitted shirt. Alice Walsh is doing away with minimalism and transporting the intricate designs of 18th century courtier dress buttons into modern cuffwear with Alice Made This, Collection 006.
The ornate discs of bronze, silver and rose gold are created in the heart of Hatton Garden through investment casting, one of the oldest metal-forming techniques with a 5000 year history. It's a process that involves conjuring up a contemporary fossil: cold cure rubber moulds are made of the original button, before being injected with molten wax. Once dry and cool, the wax replicas are built into tree formation, which is then submerged in a ceramic mixture. Vaporising the wax tree leaves a footprint of multiple button designs, which can then be filled with molten metal.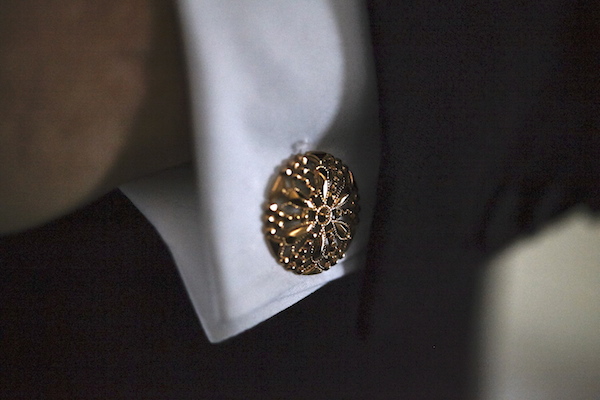 With delicate floral patterns and interlinking circles, there's a real sense of romanticism in Walsh's craftsmanship. Even the design names are deliciously nostalgic: Augustine, Theodore, Francis and Marmaduke. An ode to bygone time, these make a sumptuous gift – whether they're for your own wrists, or someone else's.
Words: Mary-Jane Wiltsher