East meets East London for SS15 as Astrid Andersen takes her street cred all the way to Tokyo. Gradient sunset colours opened the show, adorned with black lacquer illustrations printed over urban sportswear and a stand-out long flowing sheer V-neck jersey.
Black cropped vests resembling racer back sports bras were worn alone or under various levels of transparencies. Wide sumo-style belts (Mawashi) cinched the muscle bound waists in jet-back neoprene with 90s style branding. Classic Astrid archetypes snuck in, basketball jersey vests in fur and polyester were a bit lost in translation. The Nike aqua shoe-turned-sandal hybrids stood strong with the kimono wraps and Sophie Halette lace, a perfect mix of hard and soft.
For the finale, the boys lost their tops altogether, just Keshō-mawashi (ceremonial sumo belts) and exposed chiselled chests. Hot off the recent Topman collaboration, Astrid might have cracked the urban summer uniform for rough and ready raving beauties.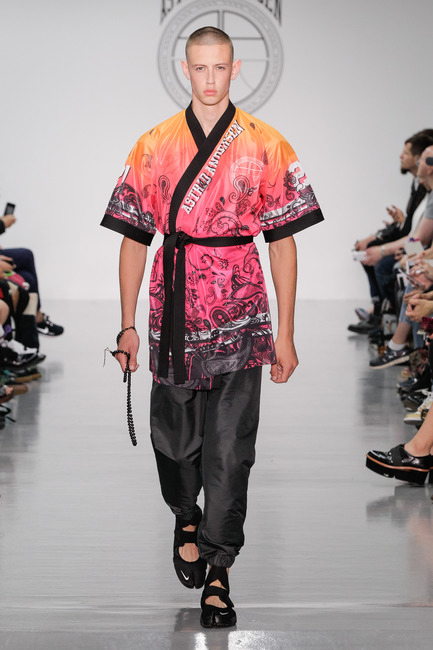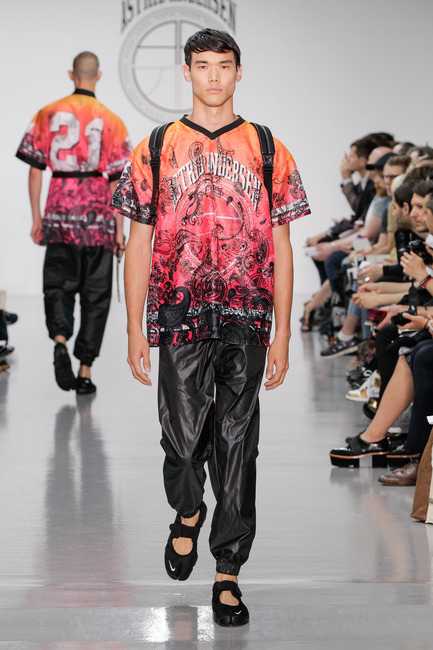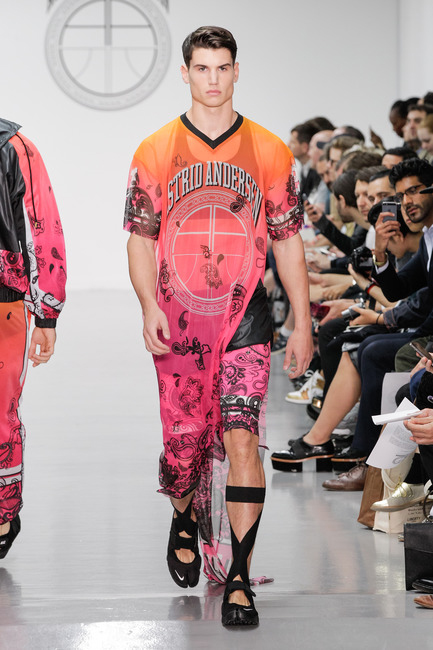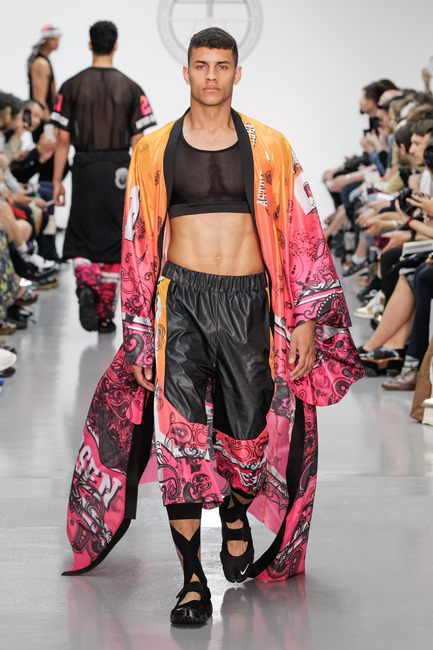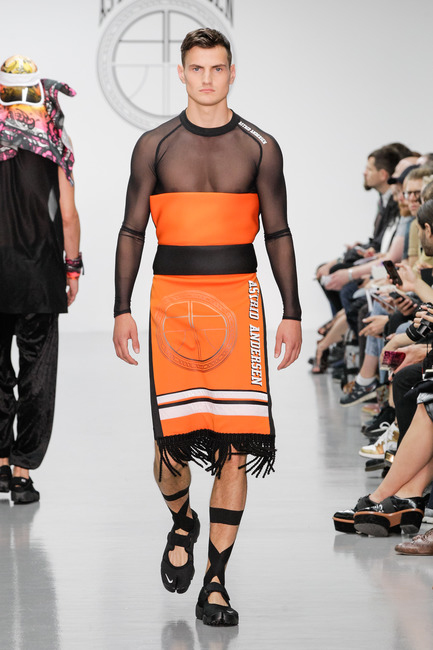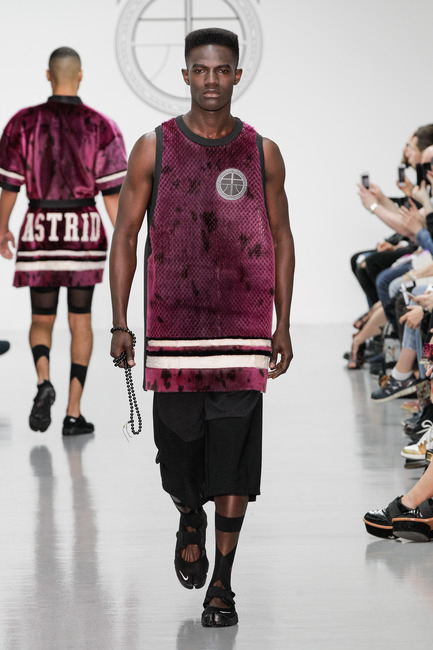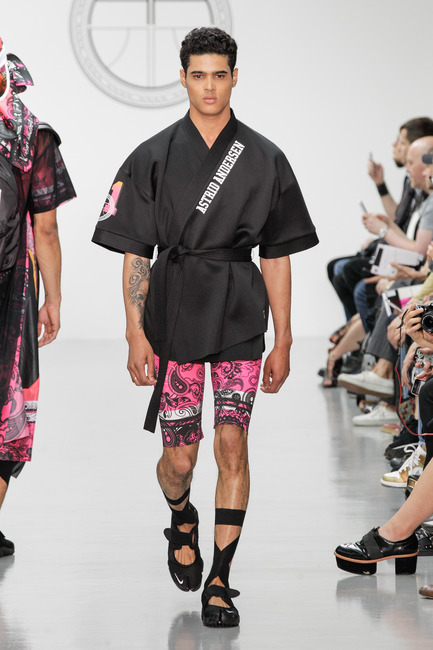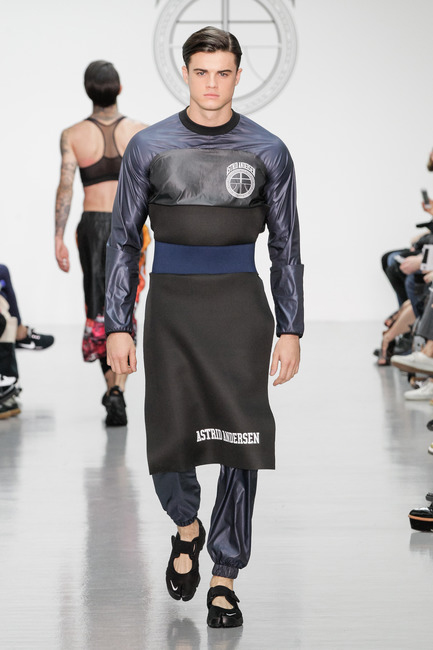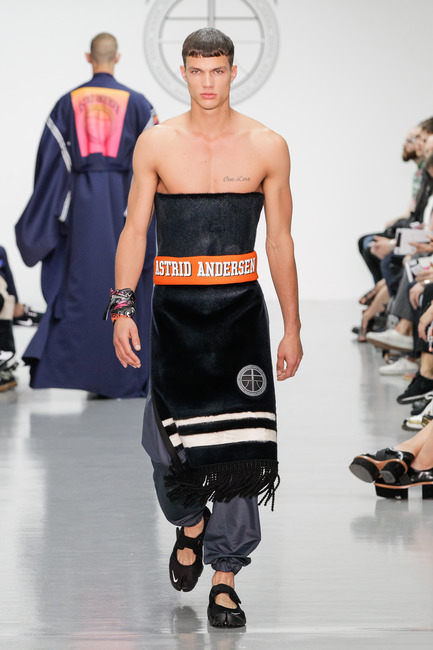 Words: Stephen Conway