Day 4 was the birthday of our lovely Editor-in-Chief Hannah, so I went round to the office first thing to partake in some birthday cheer.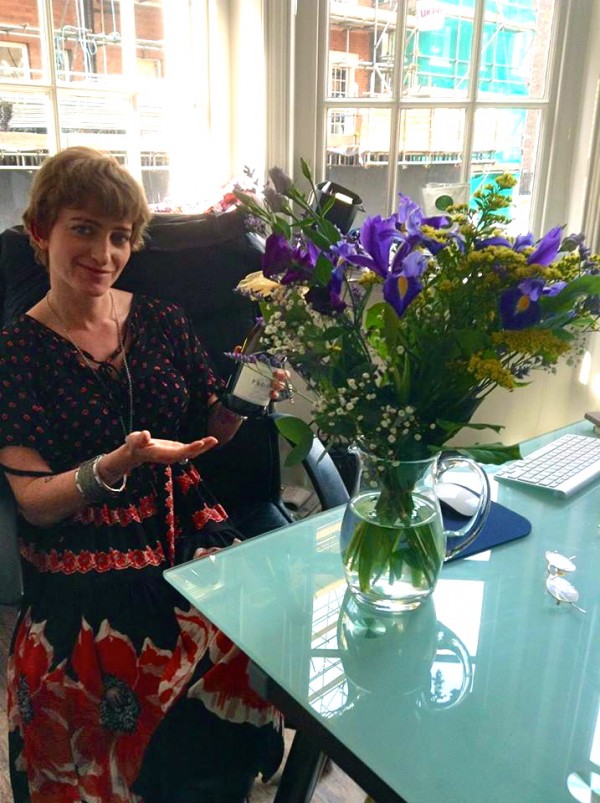 Birthday bouquet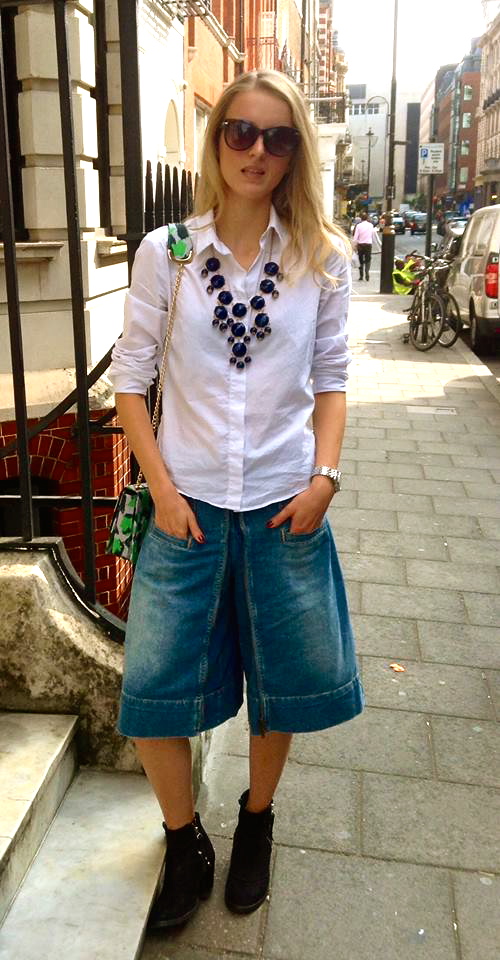 What I wore: Shirt: Gap, culottes: See By Chloe, necklace: V&A, bag: Angel Jackson, sunglasses: H&M, watch: Michael Kors 
My first presentation of the day was Huishan Zhang, held at the decadent Rosewood Hotel in Holborn. Show-goers were ushered into the aptly named 'mirror room', and seated around tables laden with a mouth-watering array of high tea (gluten and dairy intolerance was all but forgotten). Zhang's SS15 collection was a romantic, girly girls dream. Full-bodied, floaty skirts in powdery pink were paired with crisp white shirts, and floral blouses were tucked into pastel blue tailoring; I instantly fell in love with one white-on-white ensemble that layered white tailoring layered over translucent layers (clearly a key trend for SS15), to create a contemporary spin on 1950s elegance.
High Tea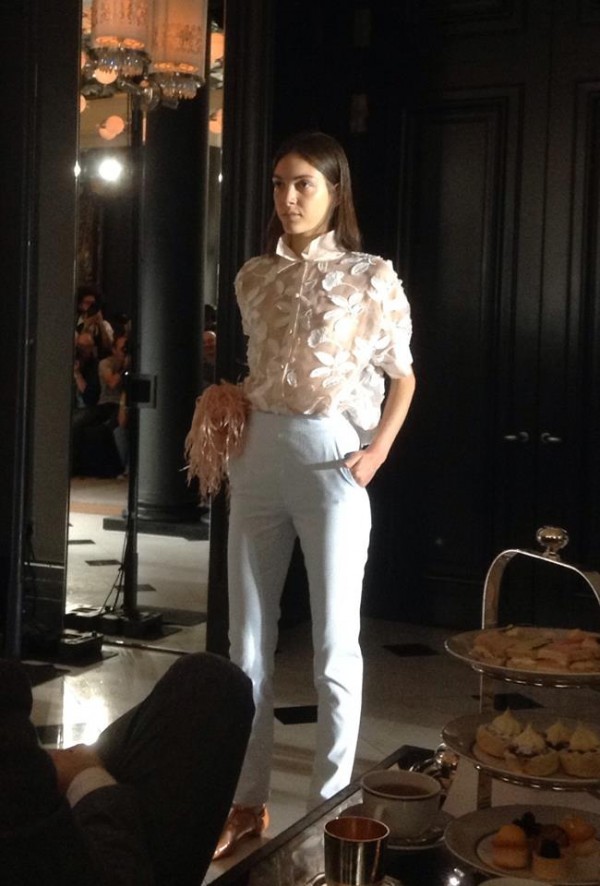 Huishan Zhang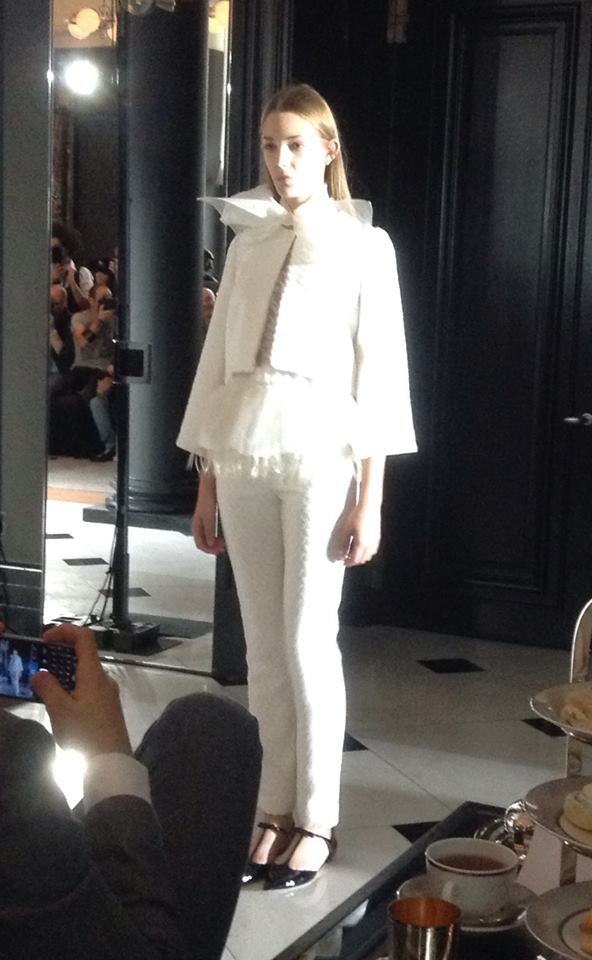 Huishan Zhang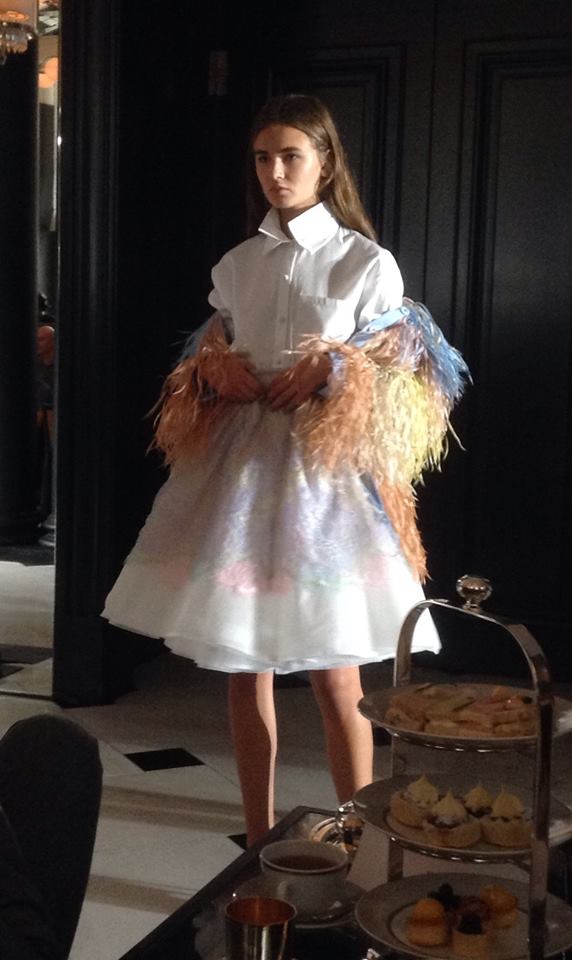 Huishan Zhang
Show number two could not be more different. Christian Cowan Sanluis' presentation transported visitors to the good old US of A for a thigh-slapping, cowboys-gone-wild show down. Dolly Parton hair, corns of wheat, show-girl glitter and, well, flesh was out in abundance, as country tunes twanged in the background; although they weren't the world's most 'wearable' looks (to put it lightly), the collection's fun theatricality offered a refreshing change after the greyscale minimalism of previous shows.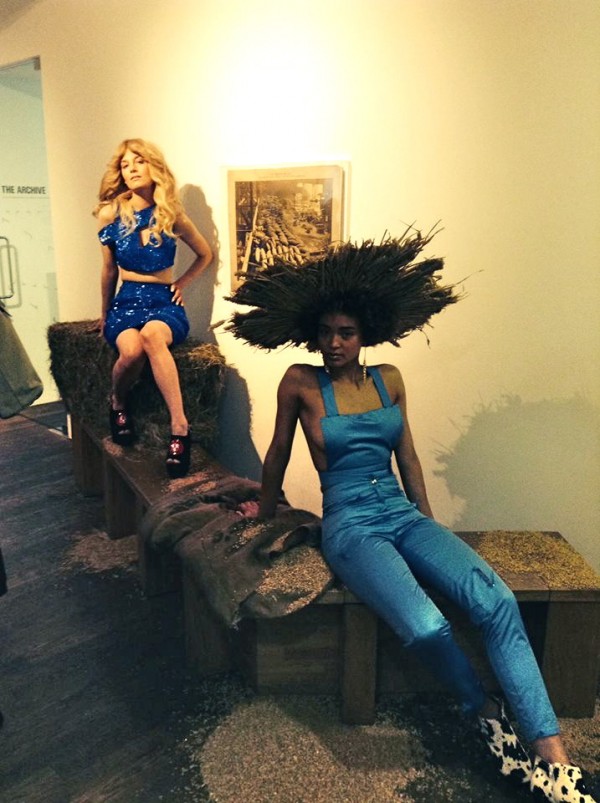 Christian Cowan Sanluis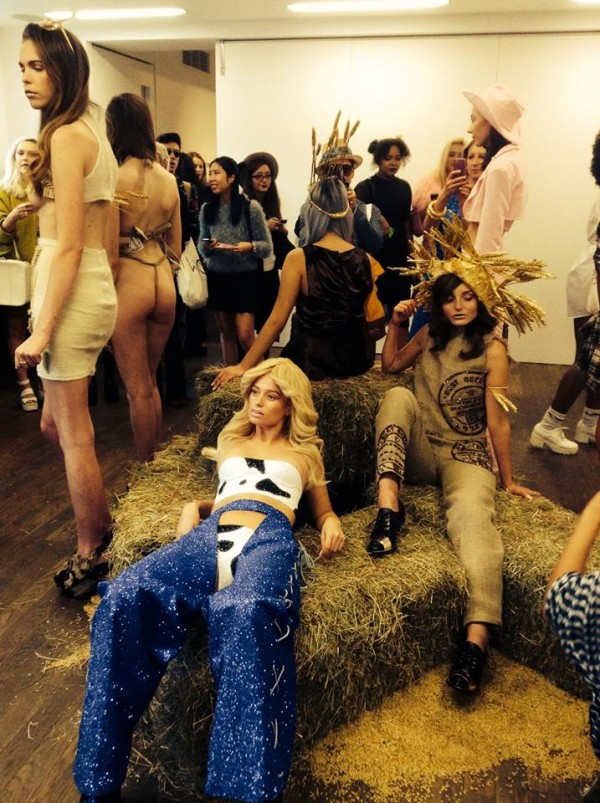 Christian Cowan Snails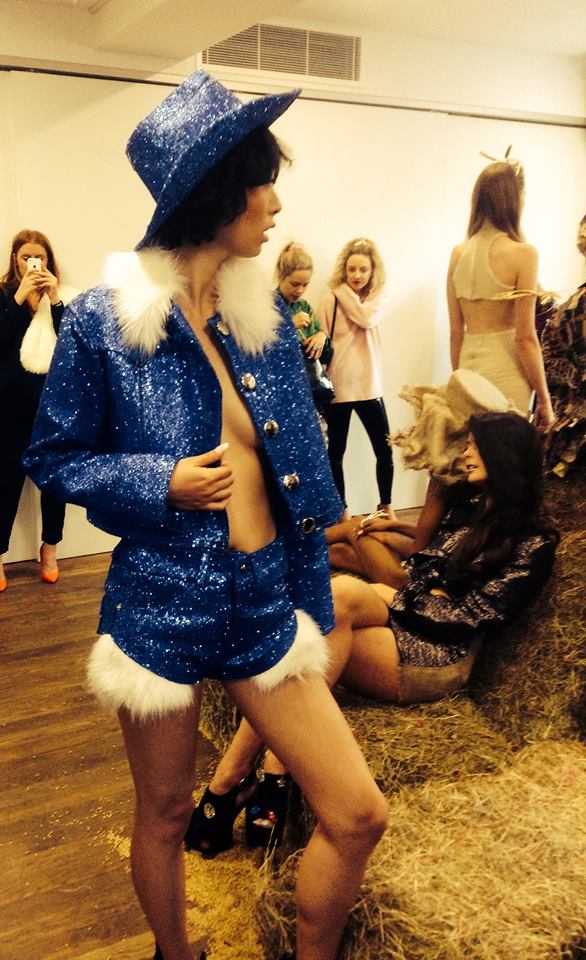 Christian Cowan Sanluis