After the epics that were Friday and Saturday, Day 3 of LFW was an oasis of calm, well, despite the weather, which went from arctic in the morning, to rainy in the afternoon, then finally tropical by the early evening (how is a girl supposed to choose an outfit in these conditions?!)
My first show was Ada Zanditon at the ME London Hotel, which saw show-goers gathered around tables in the hotel's chic restaurant area. After a few false starts from the DJ the models snaked their way through the room in architectural, tribal gowns, which glinted with golden highlights. On the way out the waiters were handing out bottles of The Source cold-press juice (clearly the thing to drink this LFW), which I happily downed with a packet of dried mango – another LFW staple.
What I wore: Dress from Zara Kids and vintage cape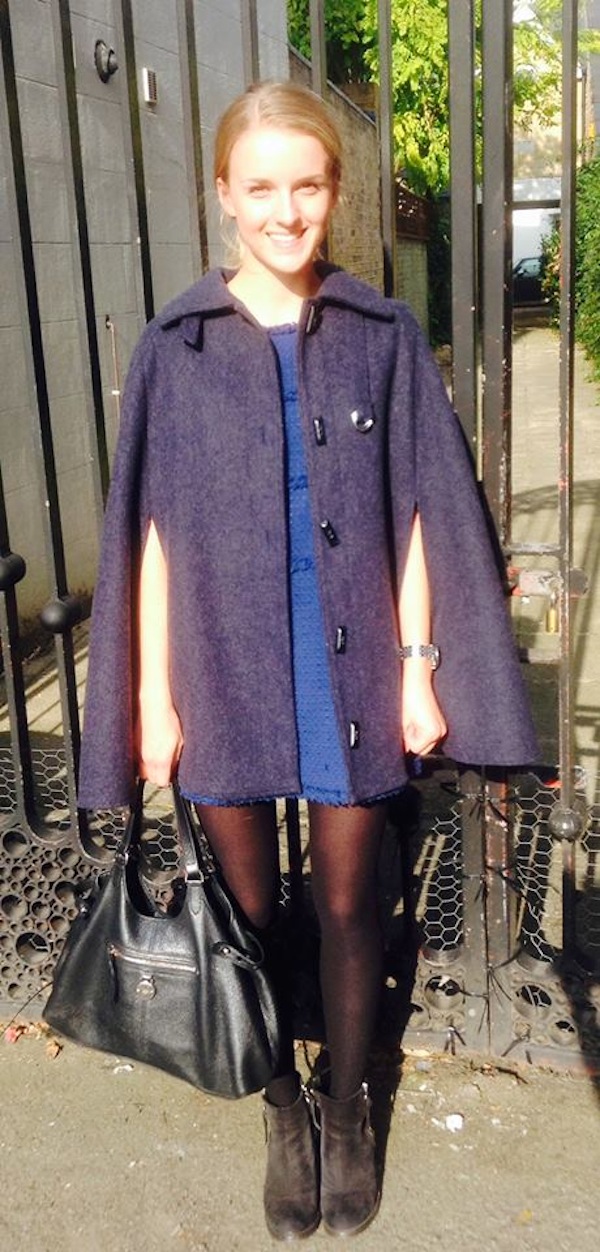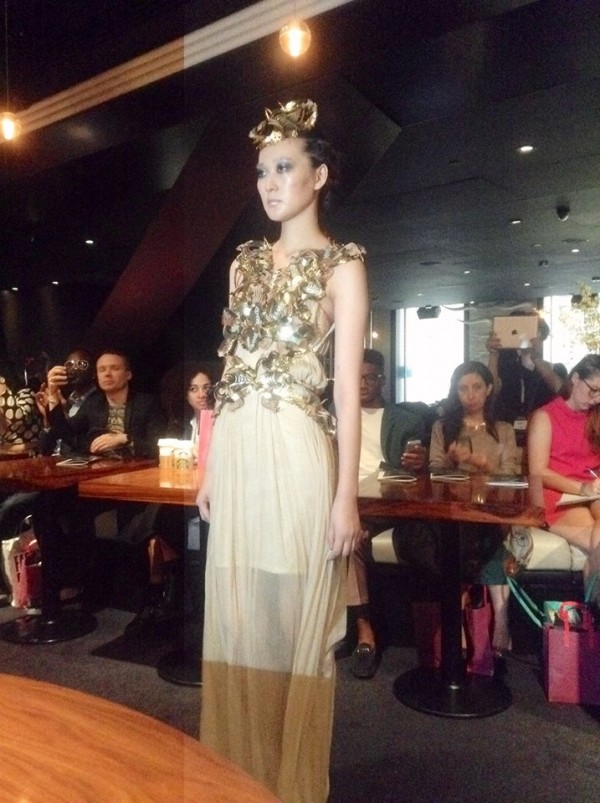 Ada Zanditon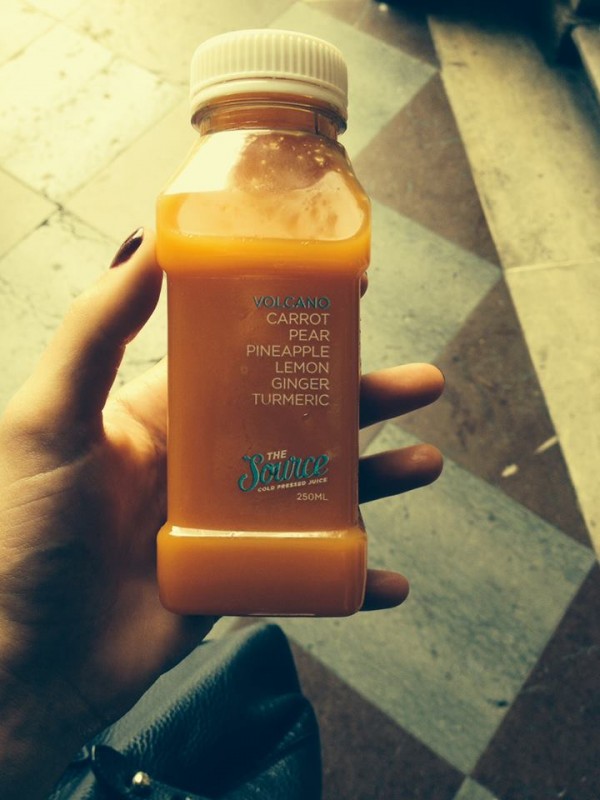 Cold-pressed goodness

My second and final show of the day was TOGA, which was held at the architecturally stunning St Pancras Renaissance Hotel. The presentation, which was attended by Man Repeller blogger Leandra Medine, was edgy as it was ethereal. I instantly fell in love with a trench coat made out of layers of fine mesh netting, which totally embodied the collections "fragmentation, reflection, floating" theme. It was very Audrey Hepburn in Breakfast at Tiffany's, but with a 2014 twist. Trend note: bootcut jeans were out in abundance and looked achingly cool with delicate tucked-in blouses.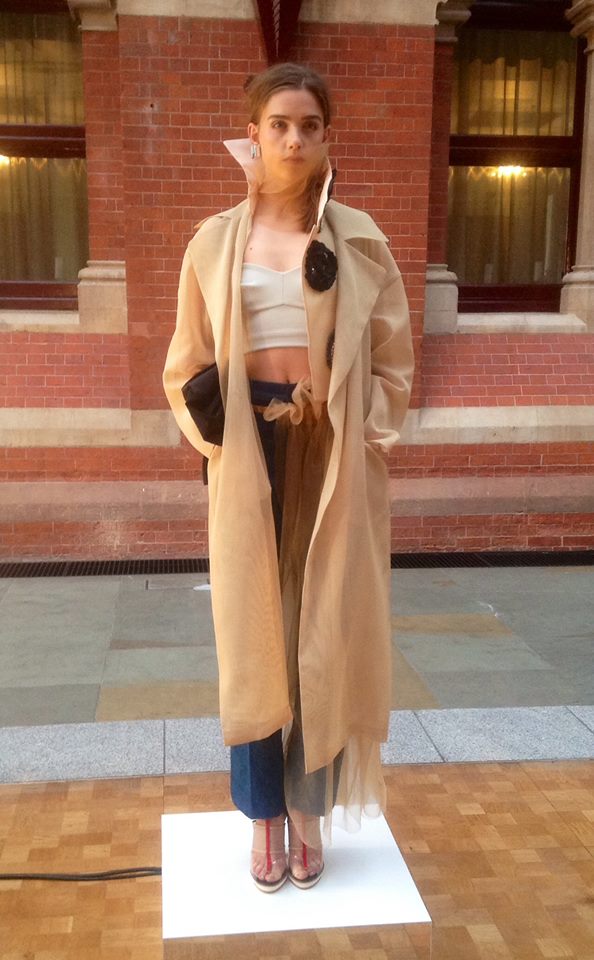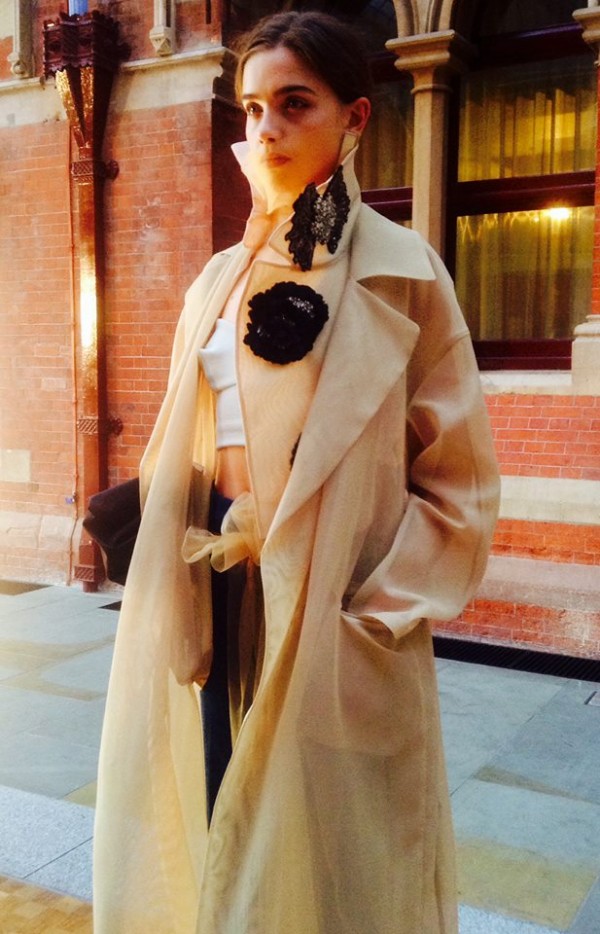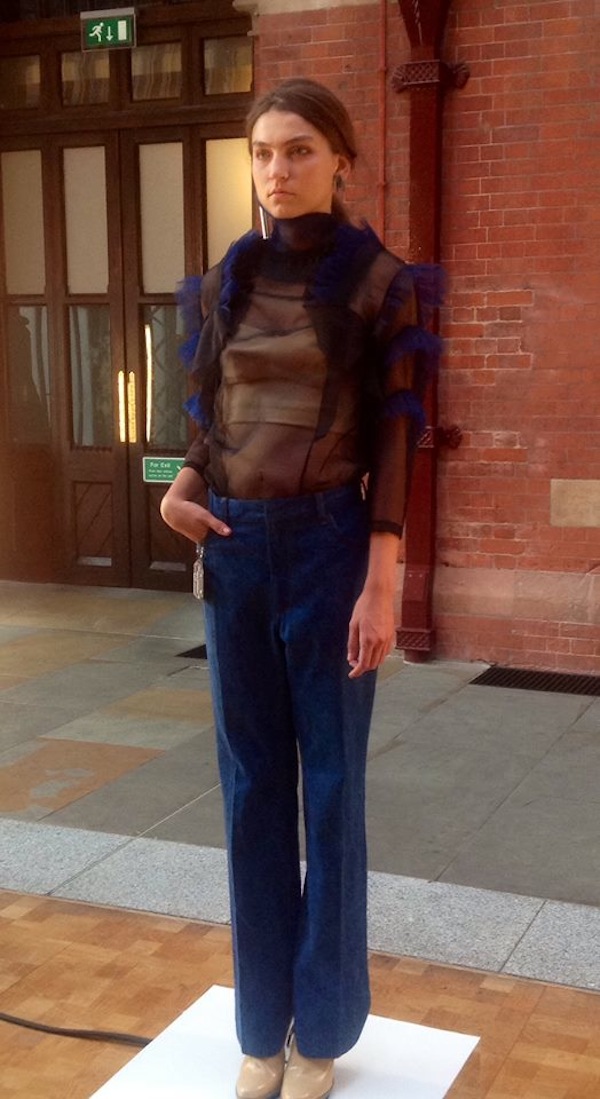 TOGA
Words: Joy Starkey