Chinese-British designer Lulu Liu returns for another season of Fashion Scout with her SS14 collection, which continues the dreamlike fashion journey she has forged over the past four years. 'Yarrow Wando' is a pretty, polished affair of white silk, coral and fucshia prints, and monochrome two pieces. Fishtail braids woven with snatched of foliage suggest the Lulu Liu woman has just pushed her way through a hedge in Narnia and landed, rather elegantly, on the London catwalk.
But this fairytale princess is playful rather than demure. Liu's signature oversized silhouettes are enhanced with folds, ruffles and puffs, and layered with vivid colours. This season saw her introduce metallic tassel handbags that were a result of a collaboration with Cherelle Brown of IAMQING, adding a modern, urban accent to the elegance.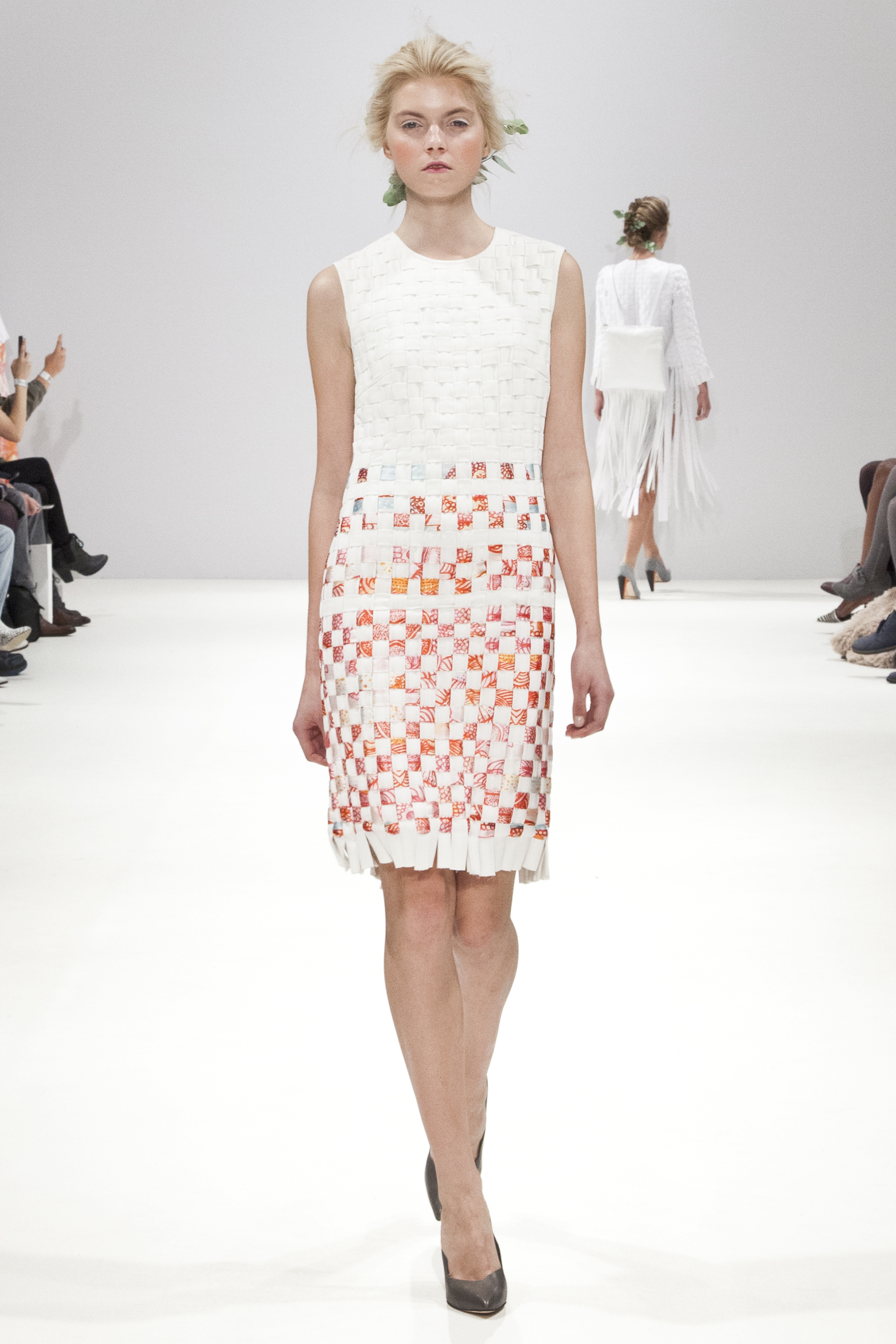 Looks began with ice-white boxy dresses. Woven fuchsia and orange squares gave a zing of bracing grapefruit colour, and metallic courts kept things sharp and businesslike.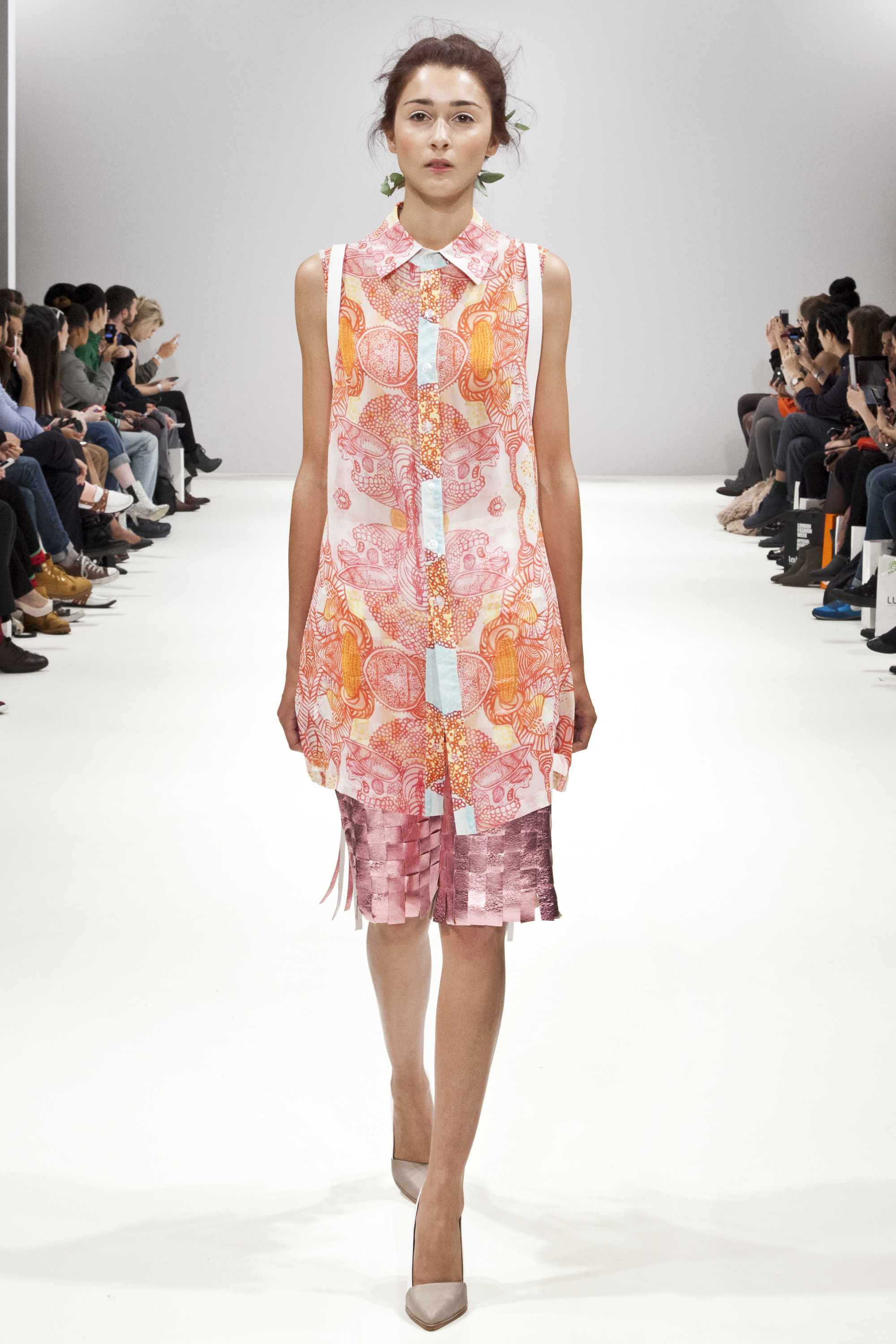 Keeping that basket-weave pattern as a signature, the collection evolves into sterner monochrome, where Liu used textured weaving techniques on top of clean silhouettes. It's a fresh, accessible take on the texture experiments that have dominated the past couple of seasons' catwalks.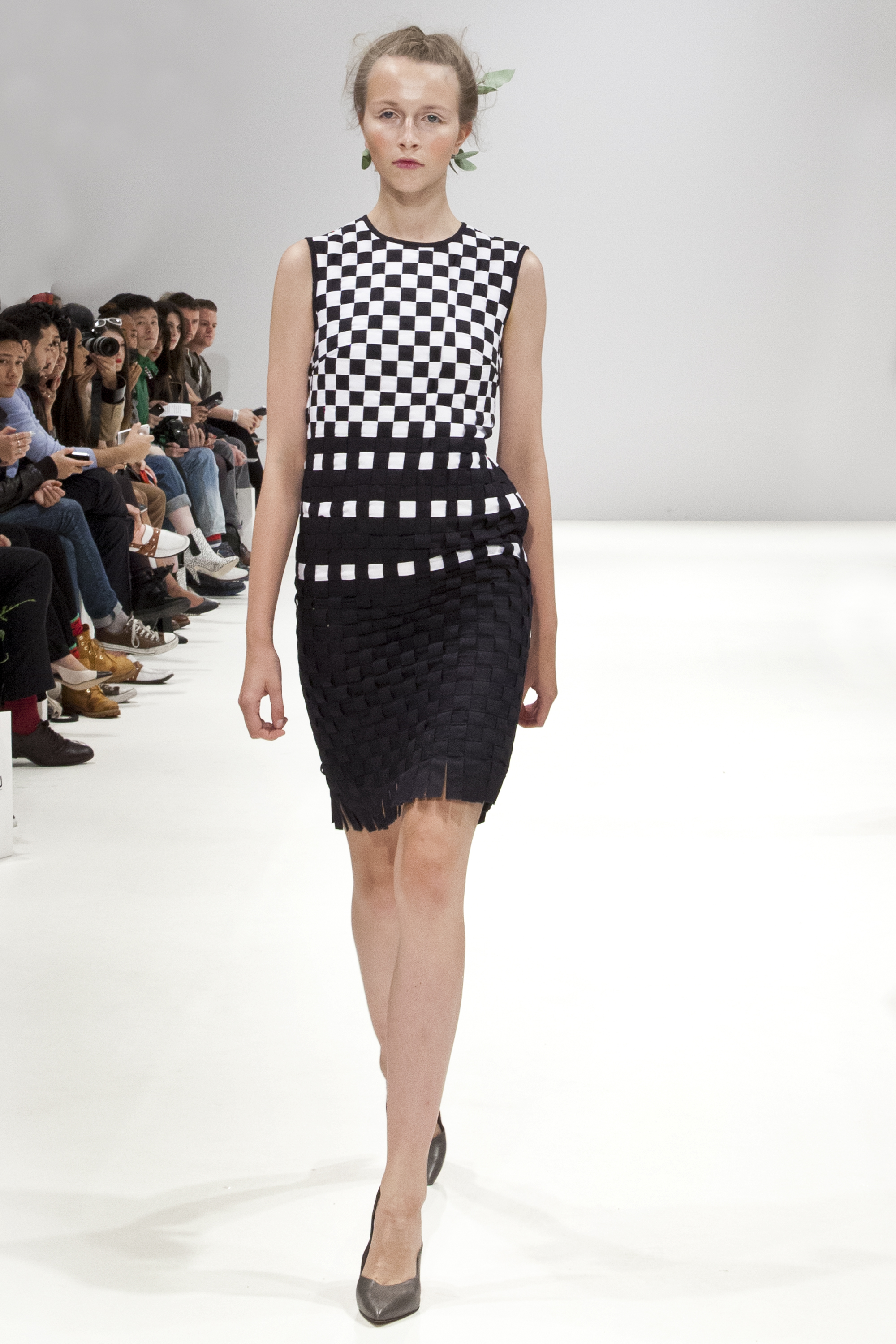 This is a very coherent collection. The shapes get more complex, with elbow-length sleeves, Peter Pan collars and backless tops, but they always retain that sense of minimalism forced to come out to play. The colours may also get bolder, in cherry red and hot pink, but the chequerboard theme keeps them palatable and flattering .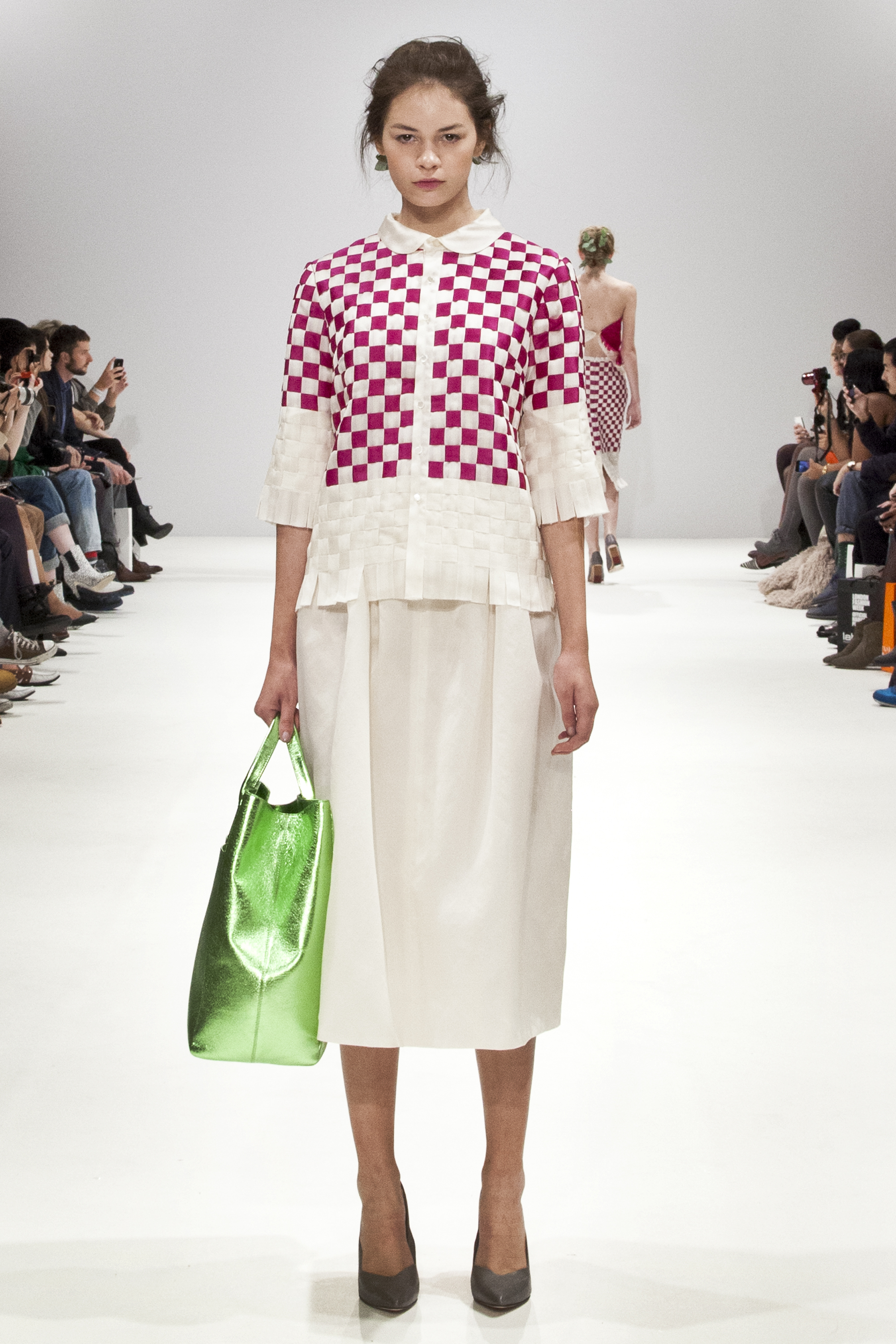 Liu employs many of the keynote trends of the summer – texture, pink, grown-up cuts, individuality – but in a light-spirited and wearable way. Liu may have offered fewer blog-baiting showstoppers than other SS14 shows, but don't underestimate this collection. 'Yarrow Wando' suggests a designer who knows exactly what the modern romantic wants.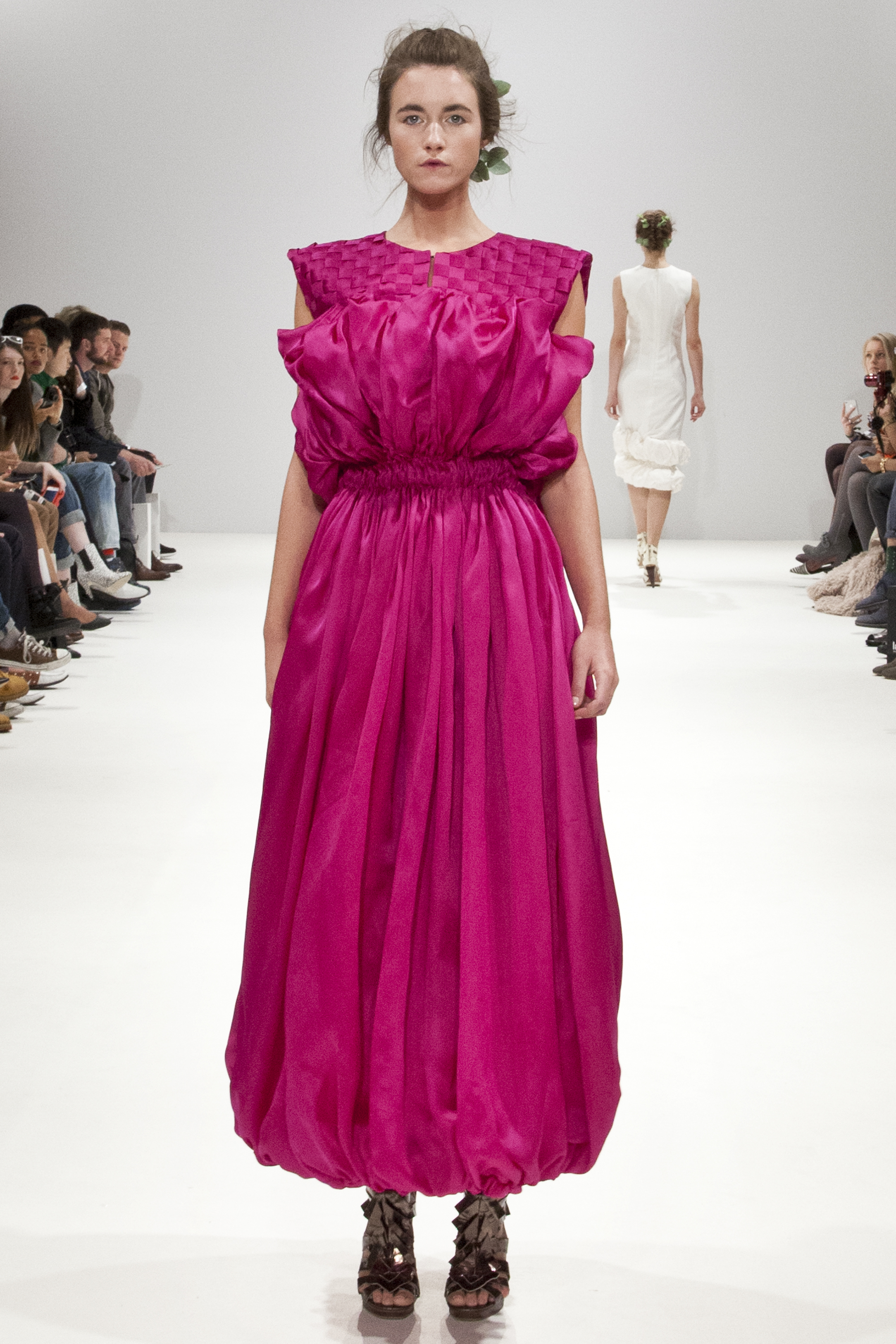 Words: Leonie Benaiah