Three delightfully distinct collections happened upon our Fashion Scout schedule this afternoon, each with preceding reputations that had our sartorial appetites whet for fresh perspectives on how our winter looks are shaping up. Said Plat Du Jour's came in the form of Youjia Jin, Mimi Tran and Soojin Lee, each of whom sent waves of wonderfully wearable talent sailing down the catwalk, varied in their presentation, creation and character, and fully deserved of the queues that laced around the Freemason's Hall to see them. But all that distinction? Don't let it fool you. As is often the case in fashion, underneath diversification are themes and unities. Today's bond: designs prolific of the multifaceted modern woman.
Jin was the first to offer her two cents on the topic, utilising the metal gates surrounding the catwalk as a warped rabbit hole that would transport her audience to a mod wonderland. The smoky atmosphere perpetuated this, and with a minimalist yet somewhat trippy soundtrack, a very sensible set of looks floated down the runway. Don't read sensible as boring though – these looks were laced with contradictions only a fairy tale could dream up. A mostly grey palette was occasionally laced with sky blue (also a hot favourite at the SS15 shows – invest now), and heavy cut clean lines were accented by surprising feminine silhouettes. Culottes had capes, suits frills and Mary-Jane's had been decisively swapped out for boyish brogues. In the place of puffy pinafores stood gender-defying shapes, curls were straightened and rosy cheeks banished in preference for an ethereal glow. There was a very public school girl vibe about it all, but these were certainly not the type your mother would want you to play with. Certainly, Jin's Wonderland was a place where girls meant business – but more importantly, need not do this whilst sacrificing any feminine element. In an era where gender binary blurring is increasingly in vogue, this timely message was welcomed – and executed to perfection, might we add.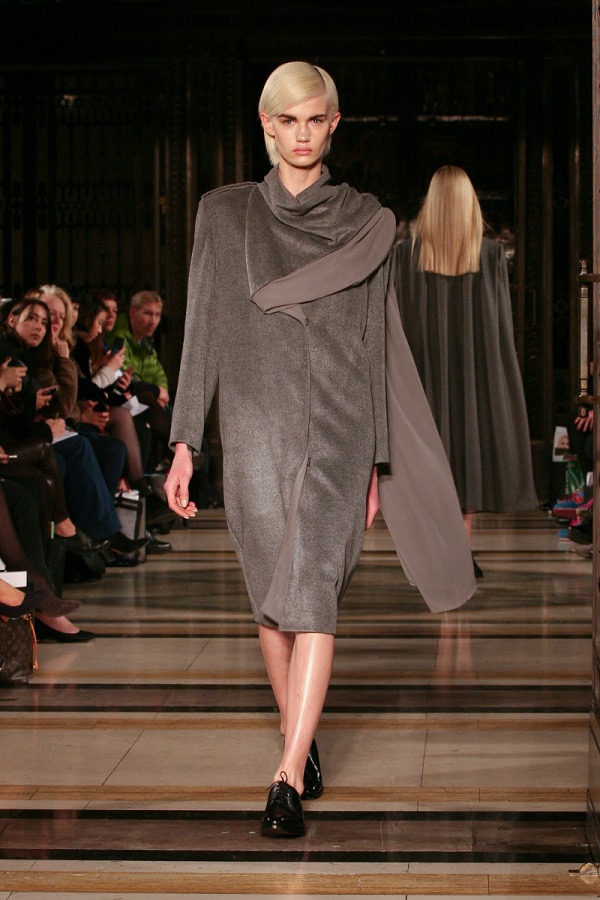 Similar vibes transmitted through the room for Tran's presentation, though it might have taken a second look to see so. Inspired by 1920s Parisian glamour, models were sprayed, painted and coiffed to the nines with a thumping soundtrack as their accessory. The focus of the collection, as in previous years, continued to be on evening wear and Kardashian-esque cocktail hour get-ups. Look by look, black was the overwhelming colour, intersected occasionally by blue (again, take note), red and gold. Sequins were aplenty. In honesty? Initial opinions might wonder quite how this exactly was high fashion. But look again, and you can see exactly why. Cut outs were the first key element; thighs were slit, backs bare and mid drifts slashed in a bold fashion. Embroidery was intricate, with each dress carrying enough beading and detail to sink a small ship. Shapes were asymmetric at times, and shoulder pads came out to play. Models walked tall, confidently – with a stride. This was power dressing, founded from good old fashioned sex appeal and laced with a delicate femininity. Special mention goes to the final look, a bridal number that erupted gasps from the audience and flurry from photographers – and really, what could empower a woman more than a garment that does that?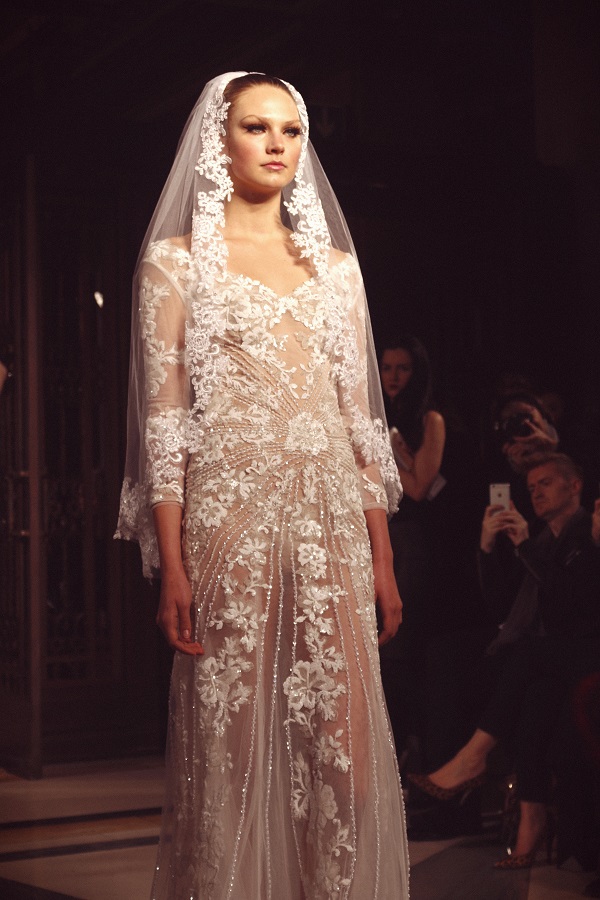 Closing arguments came from the imagination of Soojin Lee, the premise of which were rooted in war time. This seemed apt given the global zeitgeist of late, however as the show progressed, it transpired that Lee's war was less concerned political matters and more so personal ones. Following the theme of the day, looks posed questions; what initially began with could-be military uniforms transformed into delicate silks printed aggressively with bold colours and armoured imagery; feminine A-line and pencil skirts were at first teamed with heavy cut outerwear, and then more predictable, lightweight floral fabrics. Final looks were elegant and almost girly, in bright pinks and flattering shapes, yet acted as a stark contrast to the hair laquered in tight plaited ponytails and eyes fiercely outlined in fuschia, as though having suffered from chronic insomnia. To Lee's mind it seems, the contemporary woman in all her multifacted elements suffers a type of schizophrenia, constantly at odds with her own split personality and what society expects her to be. By far and away the highlight of the day, this collection again screamed of the adapting role of the modern woman in 2015, and how she wears her clothes now.
Most interesting about these collections is how they all appeared to encompass and simultaneously be at odds with the trends presented in the SS15 collections. Whilst the September shows offered you a choice of personality, be it the practical utlity girl or elegant floral girl-about-town, these collections seemed to ask, why not be both? Frankly, with the emergence of fashion's fascination with the many roles of the contemporary woman (look to Gisele's Chanel No. 5 ad for the clearest evidence), and the quality of these collections, we might ourselves ask the same question – and look forward to seeing how the rest of London's emerging talent answers.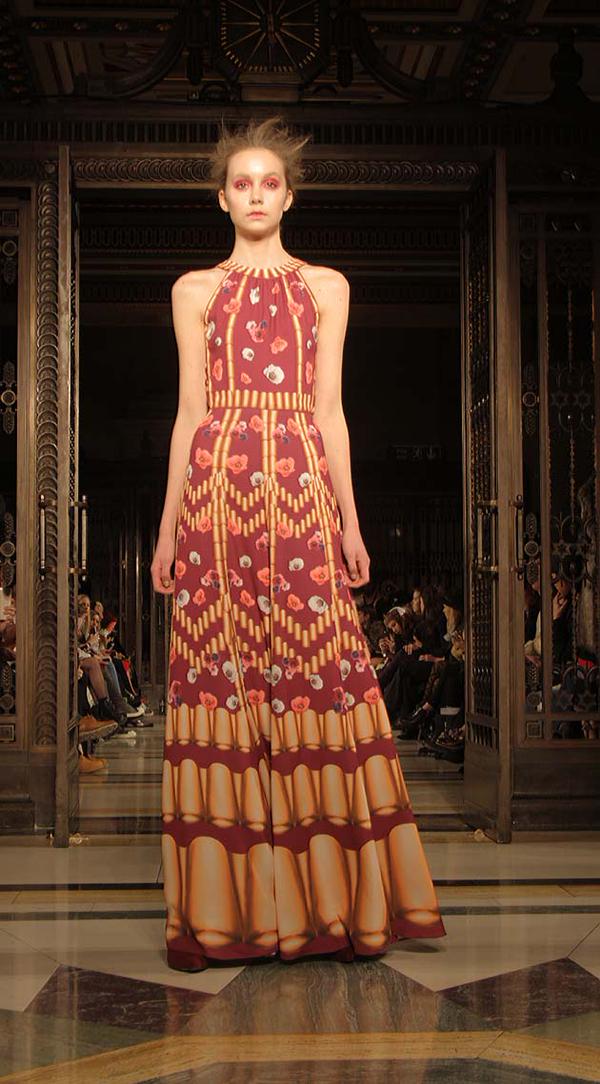 Words: Hannah Rogers