It was a bright and breezy second day at London Fashion Week, with Somerset House teeming with bloggers, editors and gawping members of the general public. The day started with a fun presentation from Queen of prints Orla Kiely, who showed that this summer's 70s trend will stick around for winter. The collection was shown in a chic Orla Kiely library, with models threading through the aisles and perusing a book or two. The designs were youthful with a bookish twist; matching co-ords, fit-and-flare dresses and printed knits were accented by girly touches, such as frilled collars, T-bar shoes and pussy bow shirts. In classic Kiely style, they were all looks that could walk straight off the catwalk and into your wardrobe (one can only hope).
Judy Wu and Apu Jan followed each other in the afternoon, both with cleverly curated collections; Wu sending out beautifully graphic designs and artistic layering (with top marks for bespoke Judy Wu printed m&ms for FROW-ers), while Jan looked to intricate gothic prints on fitted capes and skirts.
It was, however, the Ones To Watch show that truly stood out to me. For newbies, these designers presented collections that had such a clear sense of identity, and although they shared a show, every collection transported you into a different world. J Moon handled knitwear with a Mark Fast-like dexterity; jumper and skirt co-ords flared and sliced across the body in unexpected ways, all rendered in constructivist-inspired block coloured prints. Minju Chin brought humour to the catwalk with quirky cartoon prints, playful crowns and pussy-riot masks, while Kim Stevenson created fascinating texture with fuzzy fabrics.
Angel Chen, however, was the designer that pulled on my heart-strings with an utterly romantic collection that seemed to play on the frivolity and imagination of childhood. With a child-spoken word track playing overhead, models paraded the runway in boy scout neckerchiefs and badges and coats adorned with colourful, hand drawn faces, but my favourite look was an ensemble in white and red – a rococo dress coat and shirt paired with a victorian-inspired cap that streamed with ribbons. Chen excelled in the details, with clever allusions to childish rebellion seen in the frayed hem, lace covered cardboard gun and the model padding down the runway in just socks.
Words: Joy Starkey

Catwalk's eye-view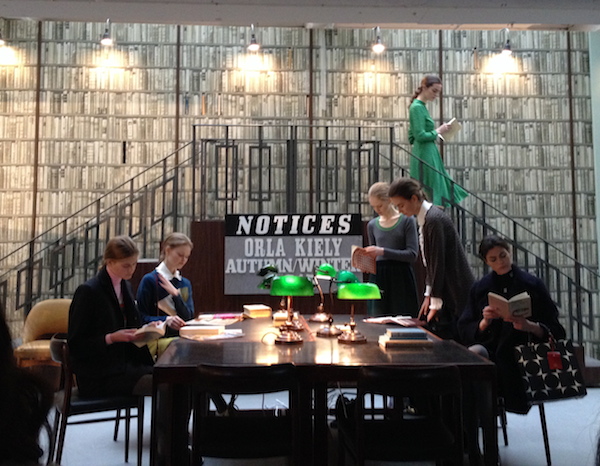 Orla Kiely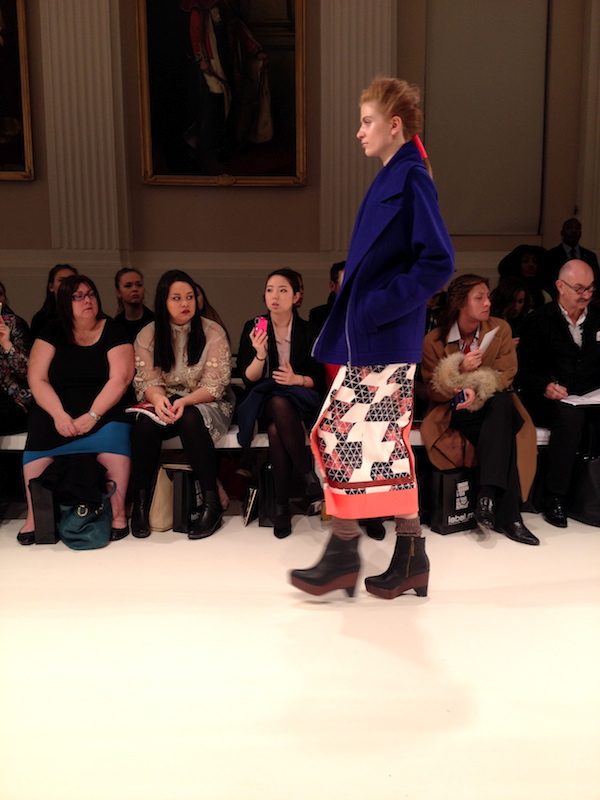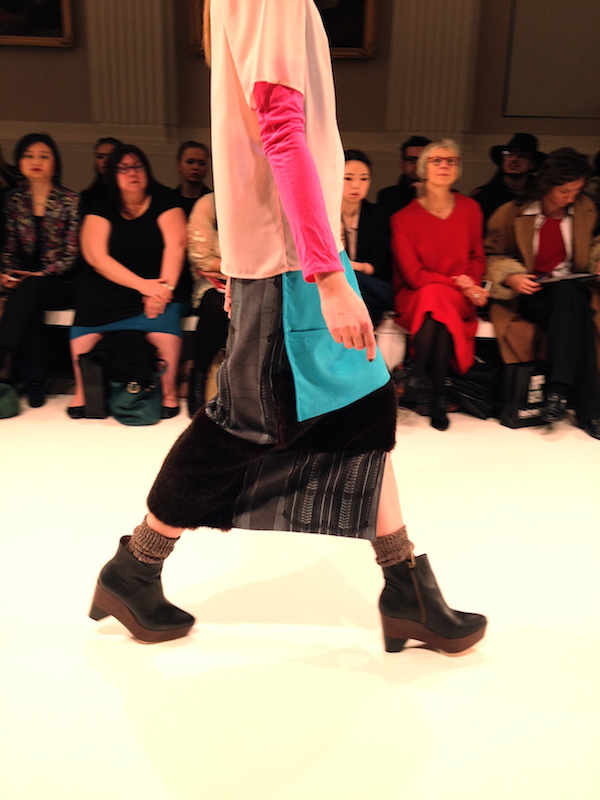 Judy Wu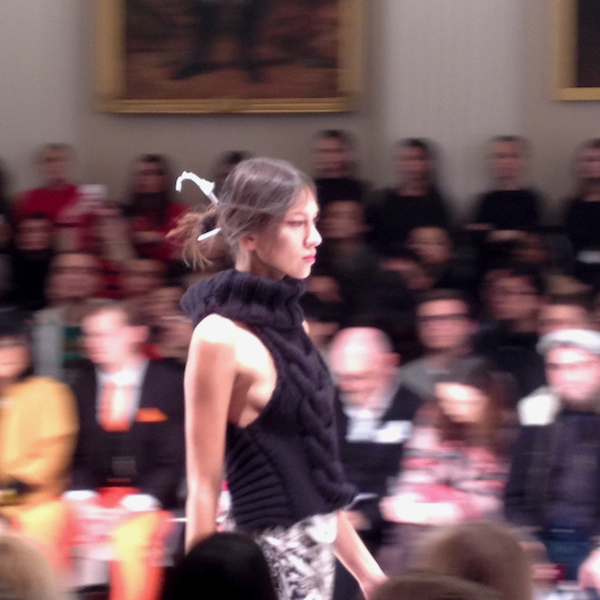 Apu Jan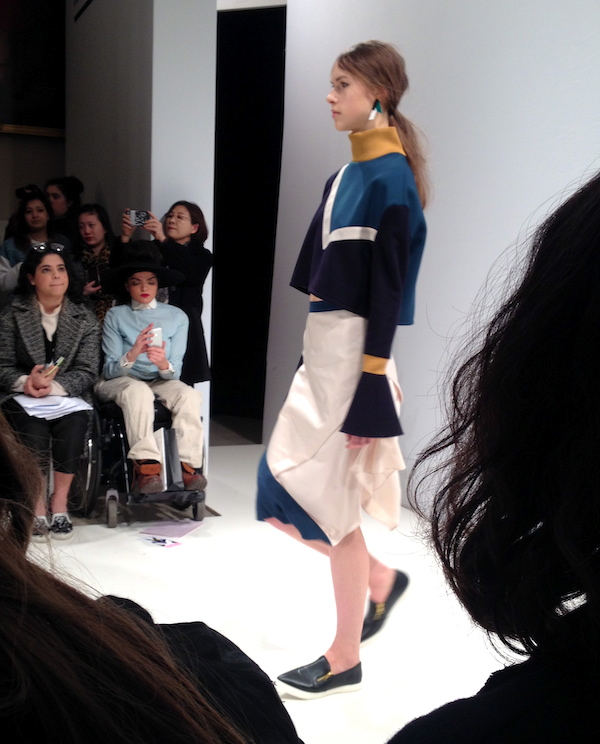 Ones To Watch: J Moon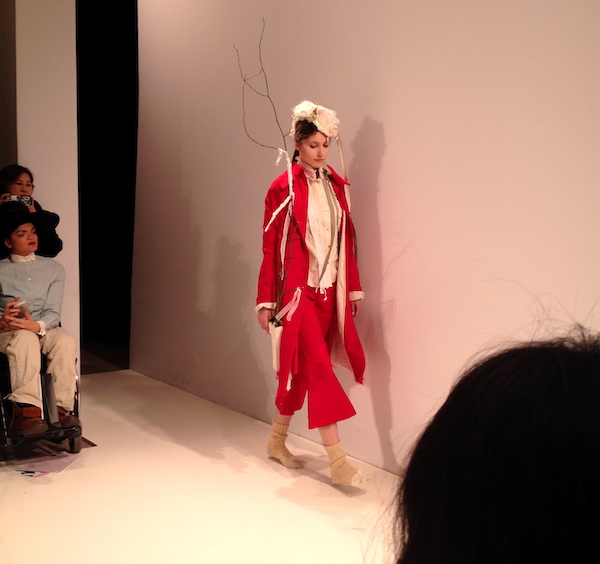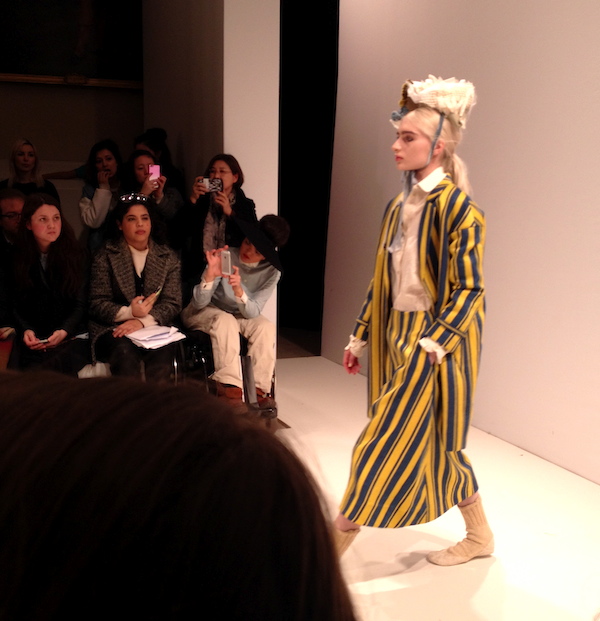 Ones To Watch: Angel Chen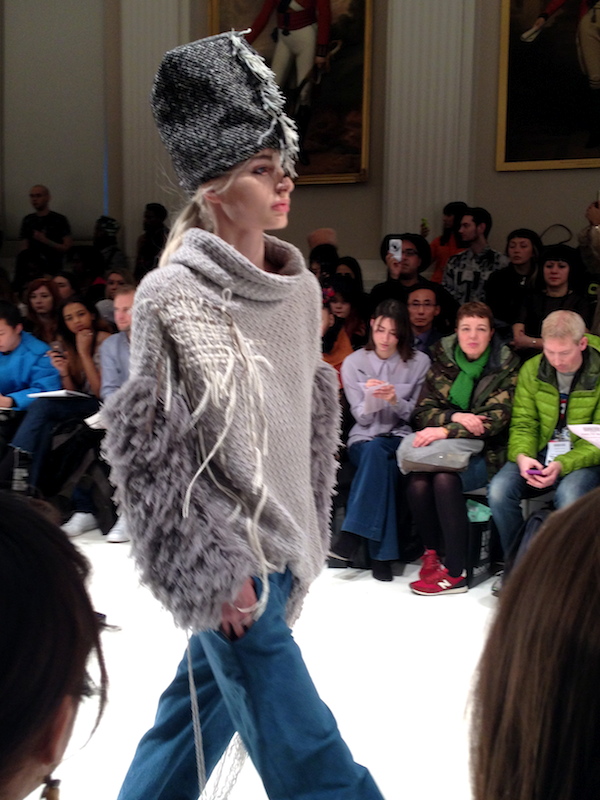 Ones To Watch: Kim Stevenson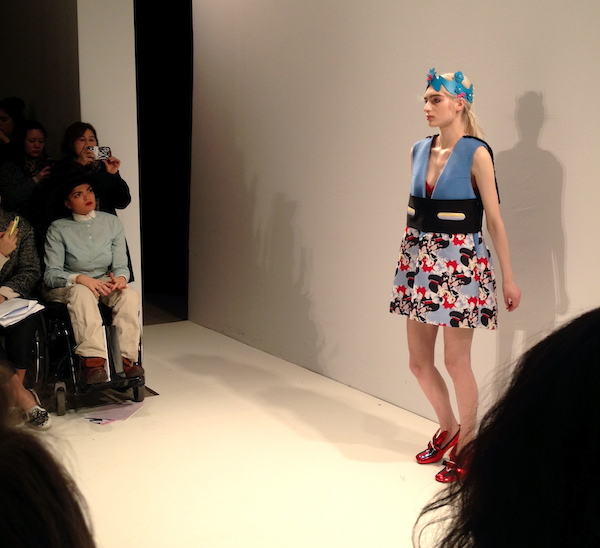 Ones To Watch: Minju Chin