Paper might not be the most out-there inspiration for a brand that has staked its name on precise white shirting, but the fabric development undertaken by palmer//harding certainly kept their AW14 collection interesting. American cotton underwent a multitude of surface treatments in order to resemble the flat, smooth finish of the beloved A4 sheet, giving the fabric a glossy stiffness not unlike a fine neoprene, creating a gently sculptural silhouette. Elsewhere, cotton was punched-out in fronds or shredded to almost resemble a very minimal lace, as if a thousand tiny razor blades had rained down onto it.
The perfectly cut, layered and folded shirts were worn with wide trousers in charcoal, camel or berry, or textured asymmetric skirts with coral-like protrusions and strips of fluro net. An oil-slick iridescent maroon bomber and a highlighter yellow biker completed the looks. A long-sleeve, round-neck tunic suit in shredded white cotton with fluro collars and cuffs, worn over matching trousers was a stand-out piece.
The show was staged in the Platform Theatre at Central Saint Martins where designers Levi (Palmer) and Matthew (Harding) met, in an abstracted environment of stripped and stacked paper designed by Malcolm Pate, which emitted the scent of paperback books. Vials of this library-transporting perfume, created by the Demeter Fragrance Library, acted as the show invites.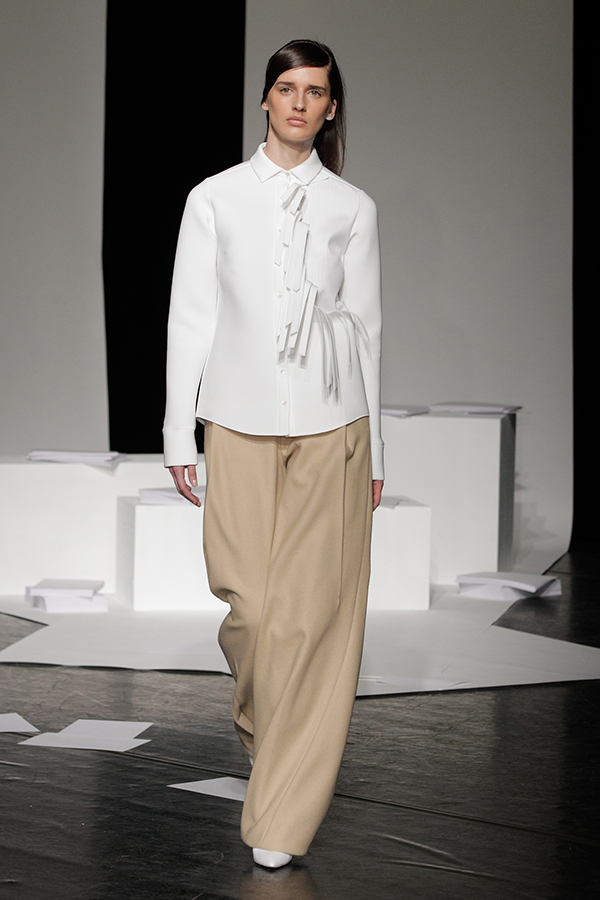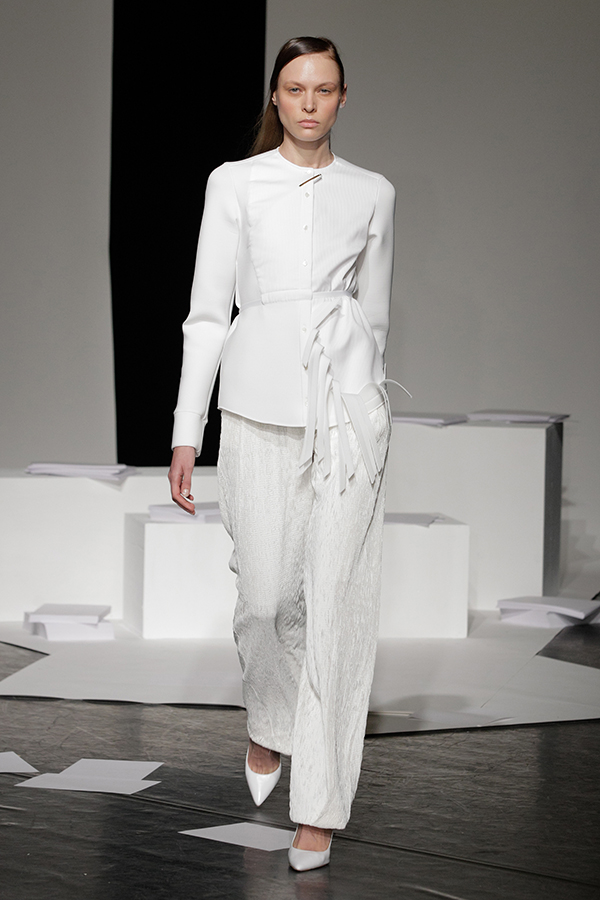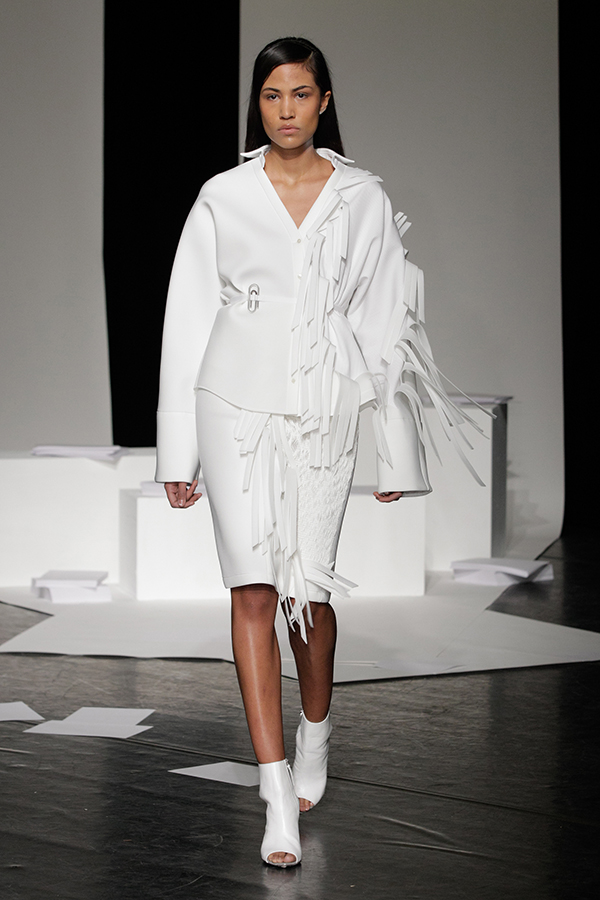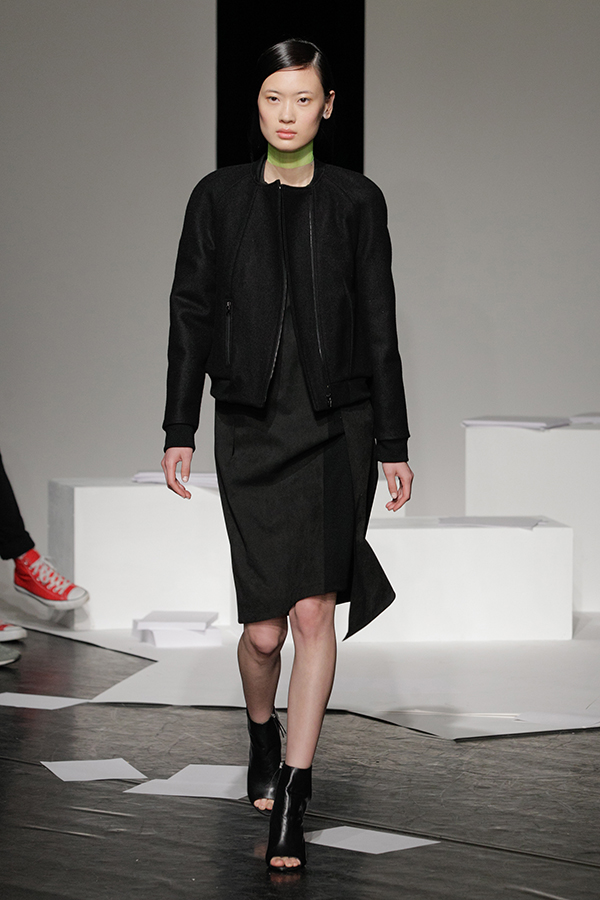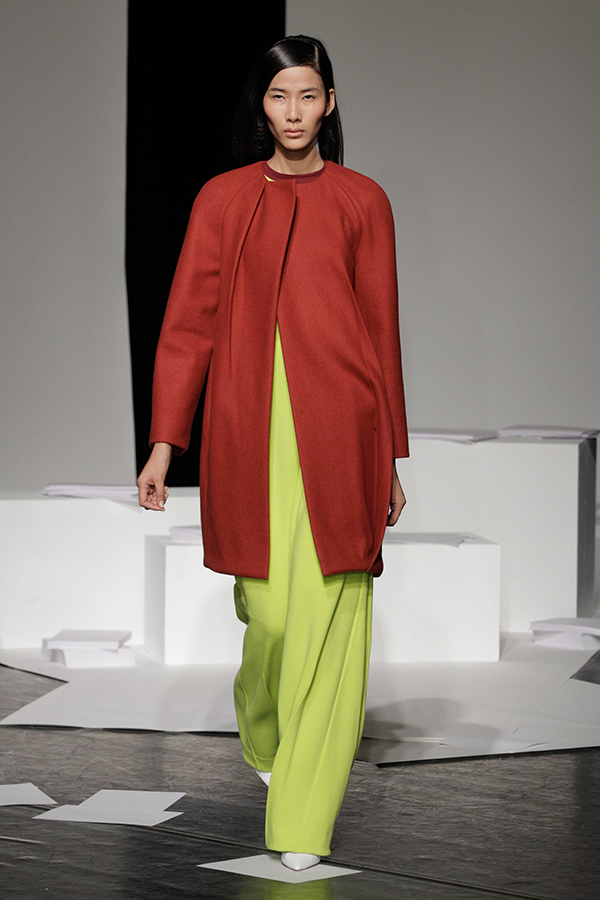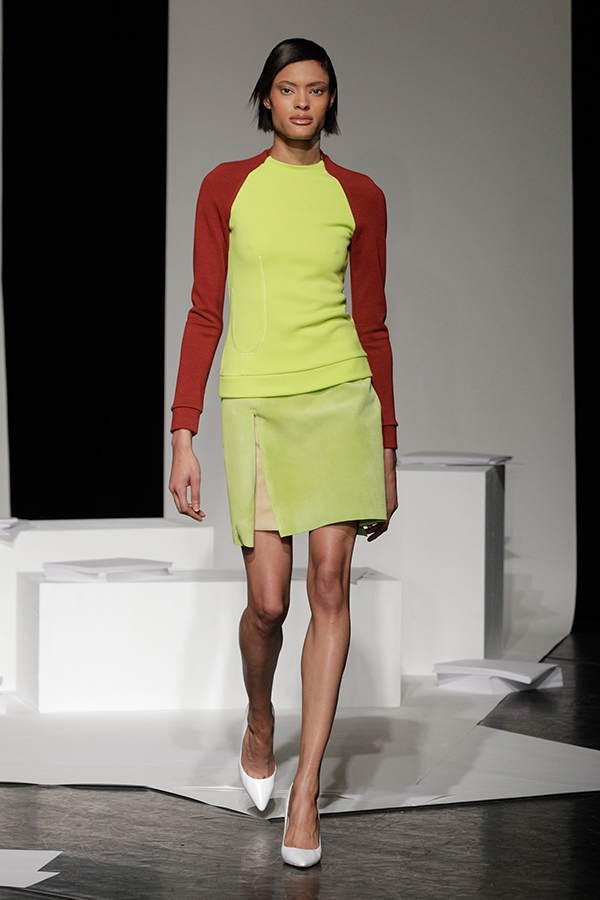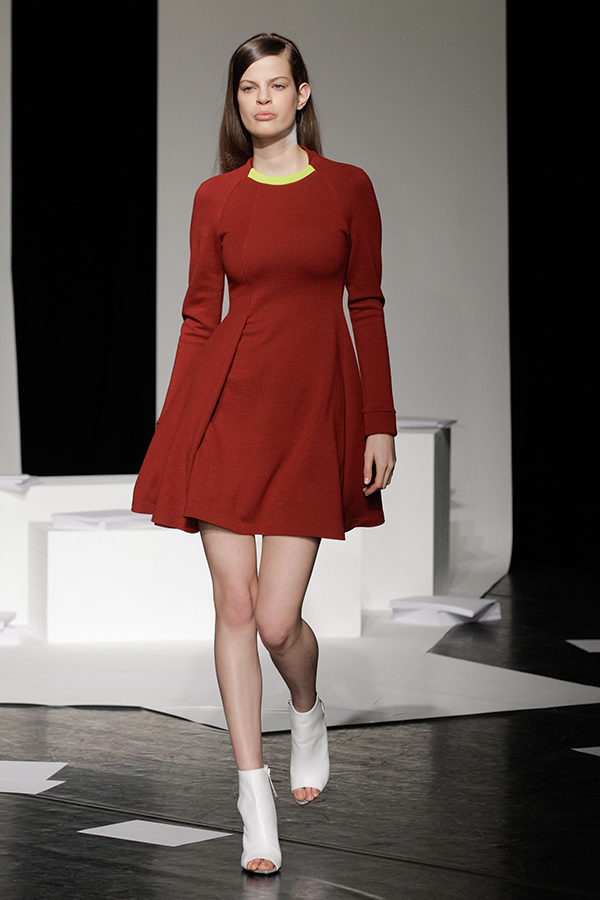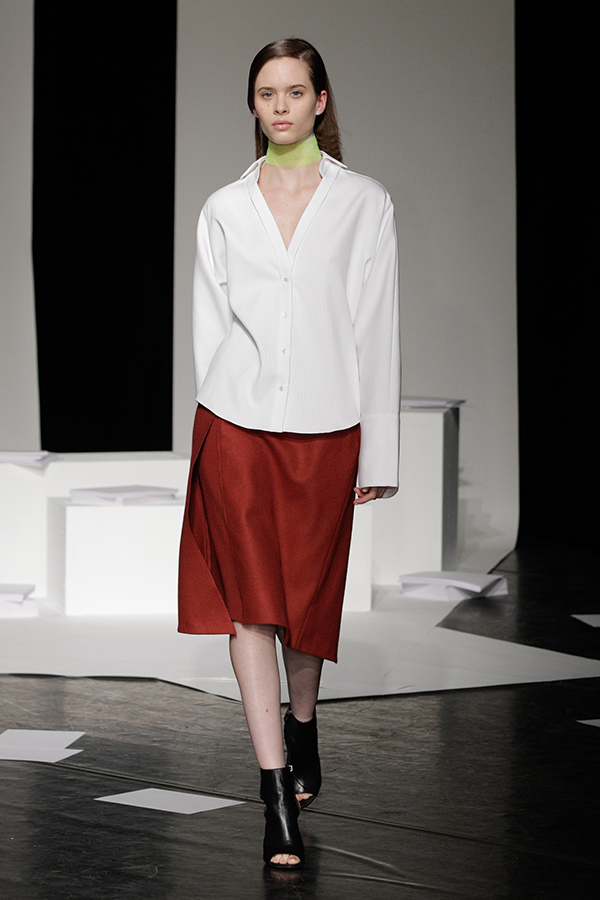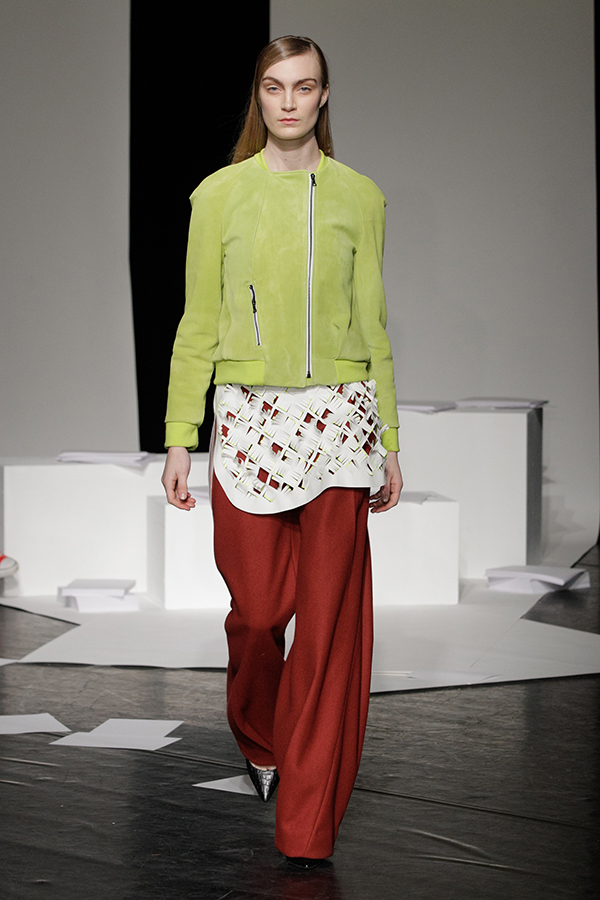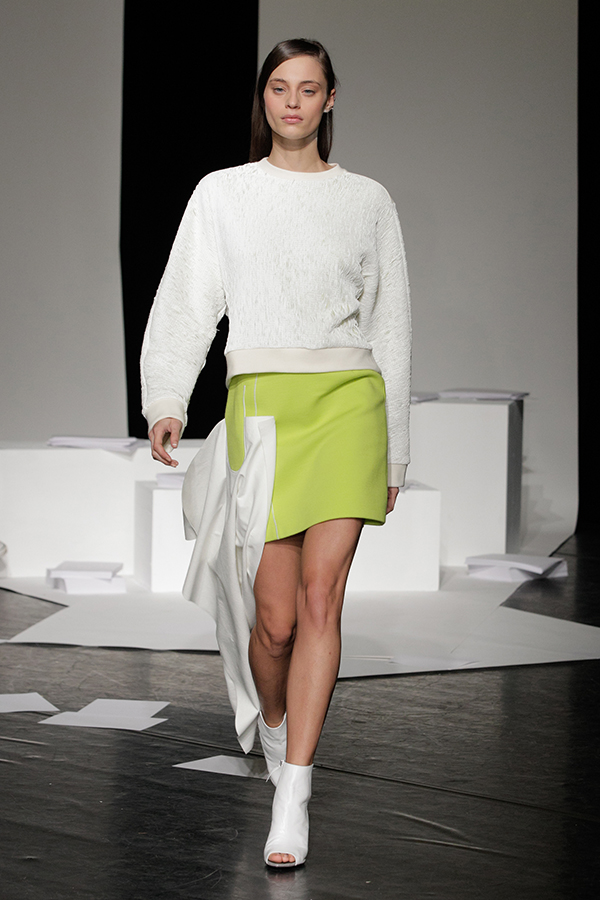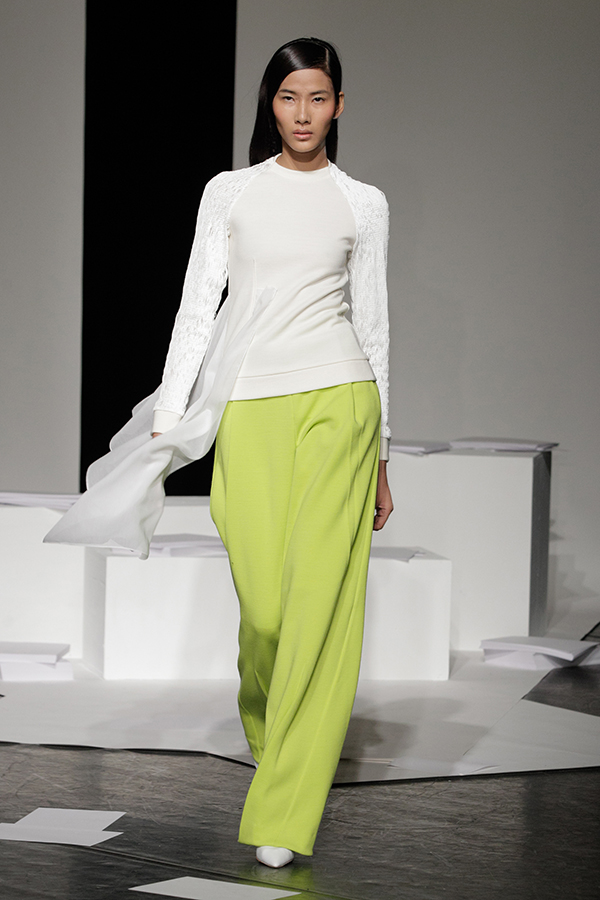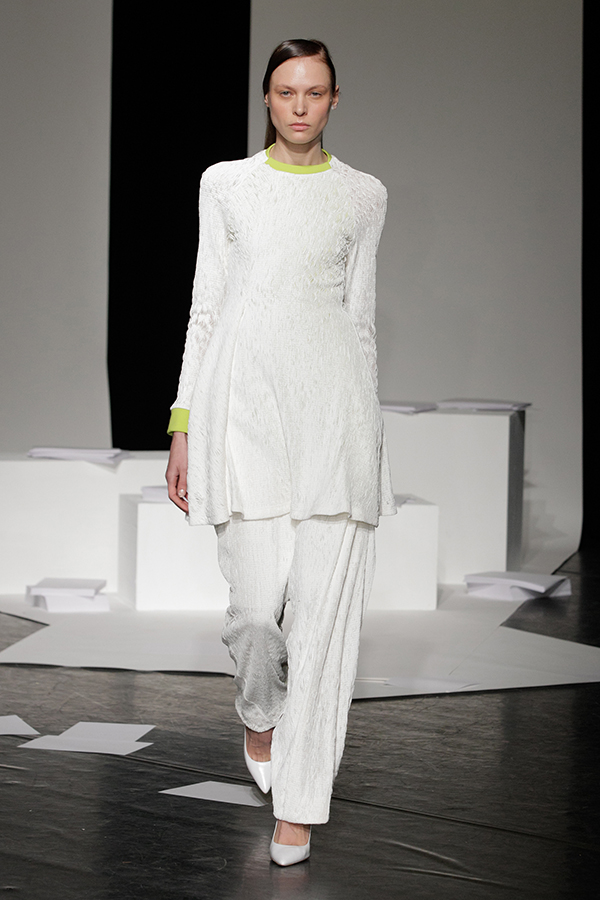 Words: Charlotte Gush