Unleashed to a grime soundtrack, Nasir Mazhar's models, in the designer's 90s-inspired streetwear, stomp threateningly along the catwalk like they're patrolling their tribal territory. You do not want to mess with them.
The look is loud: emblazoned, fur-trimmed, knee-high boots are matched with pink, blue and gold mini-skirts and tiny, tight rucksacks. The bare midriffs, crop tops, zipped, cropped hoodies and backward baseball caps give off a definite sporty vibe but combined with gas mask-type headgear, the mood becomes more martial.
Mazhar's signature black and white branding edges the crop tops and miniskirts and streaks down jacket sleeves like the tyre marks of a boy-racer's skid. The 90s, urban look is emphasised by the faces of members of TLC stitched onto jackets.
The collection's tough, urban, even boyish character (Mazhar's branding proudly protrudes from baggy trousers on boxer shorts) is given a more feminine edge with fur trimming on hoods and cuffs.
Long, sleek dresses slit up to the thigh are saved from all-out feminine elegance by, once again, the designer's bold logo branded along the waist and down the slit.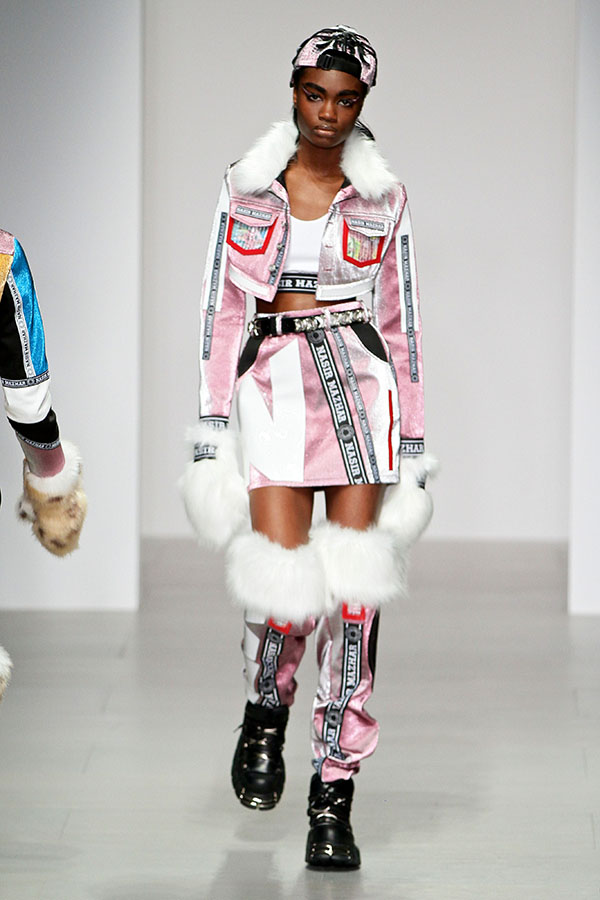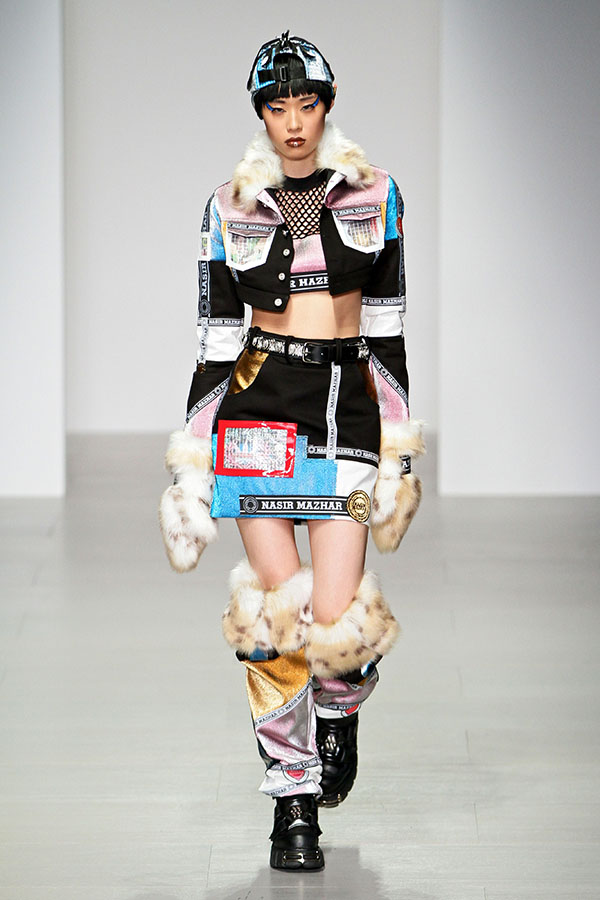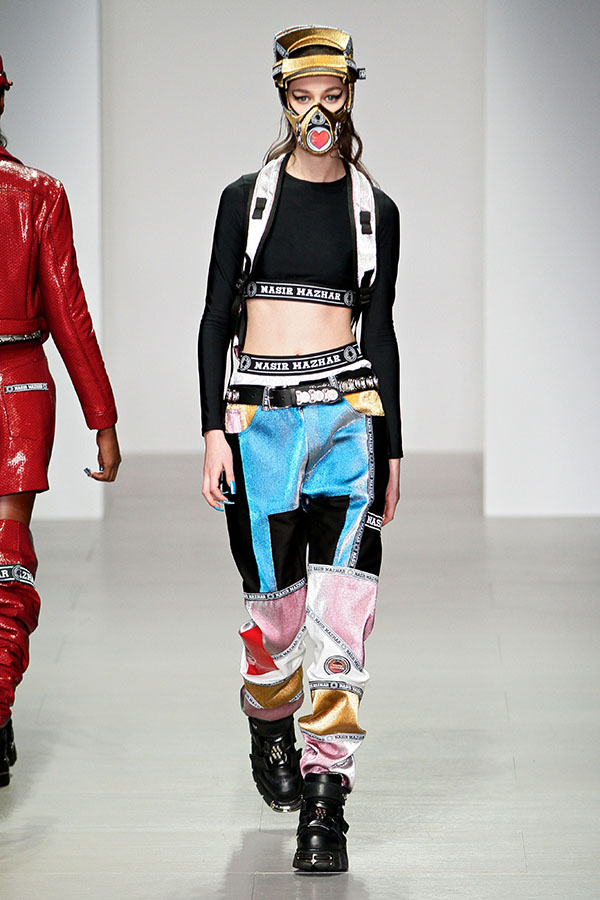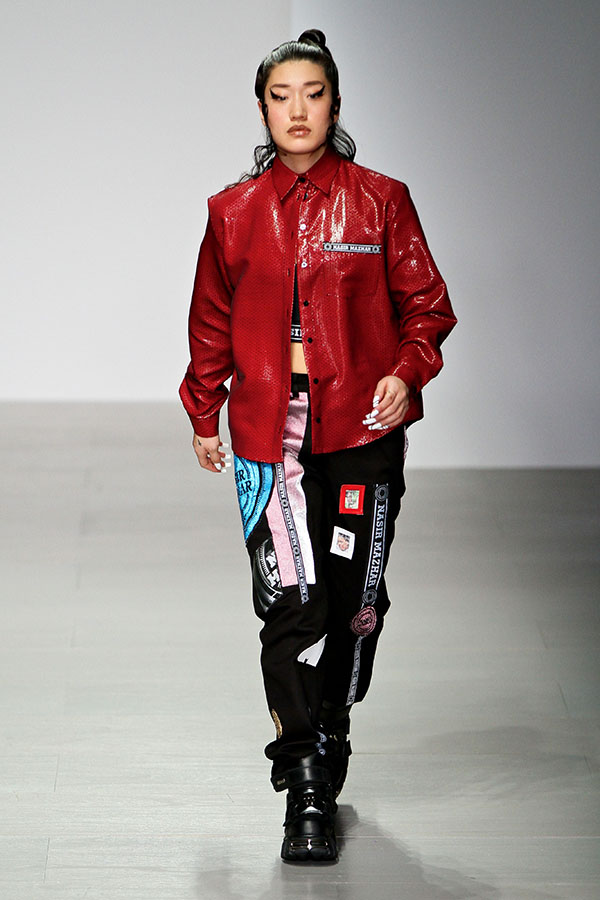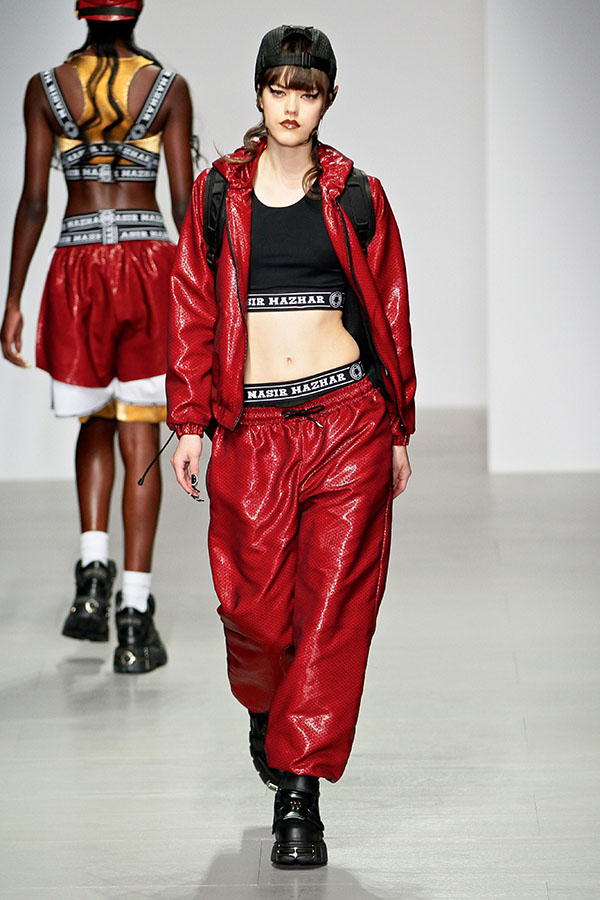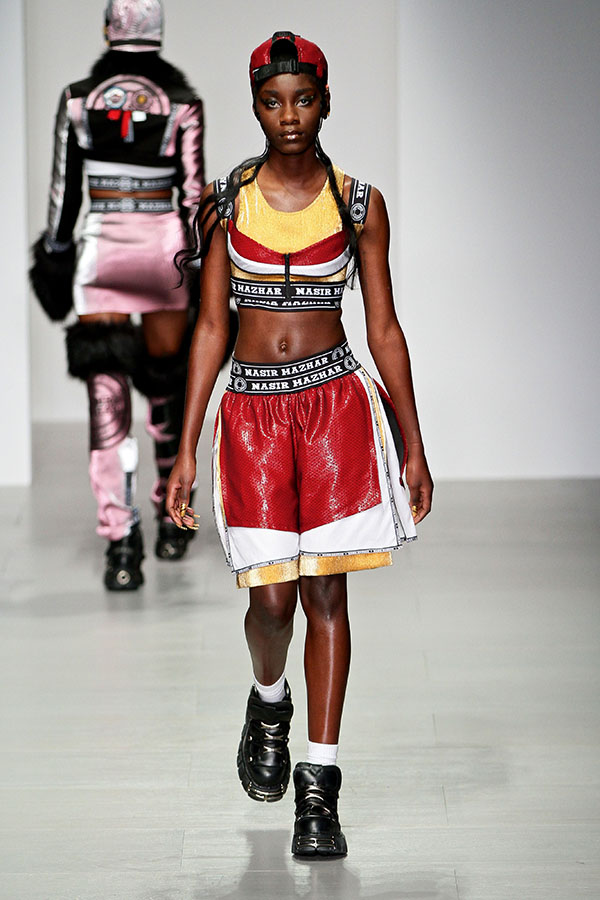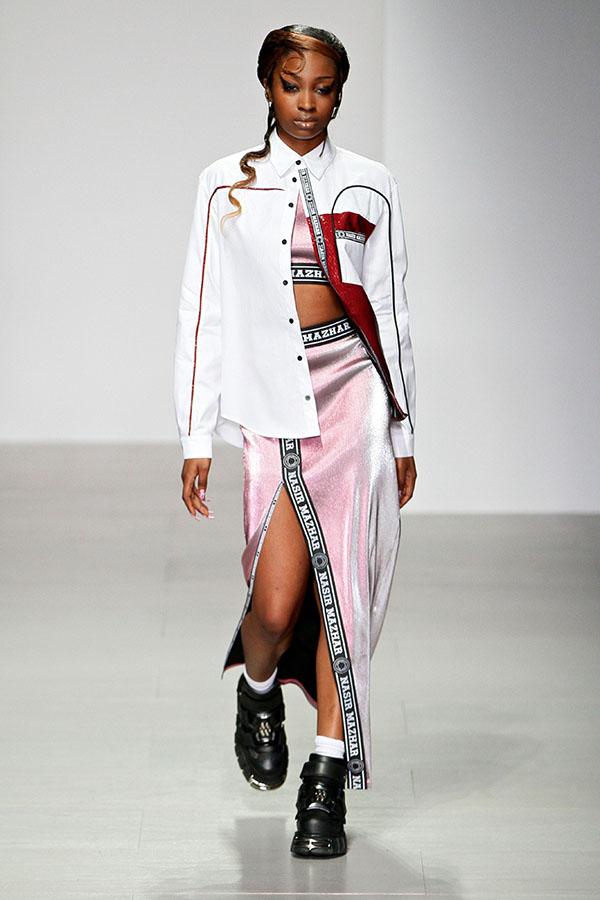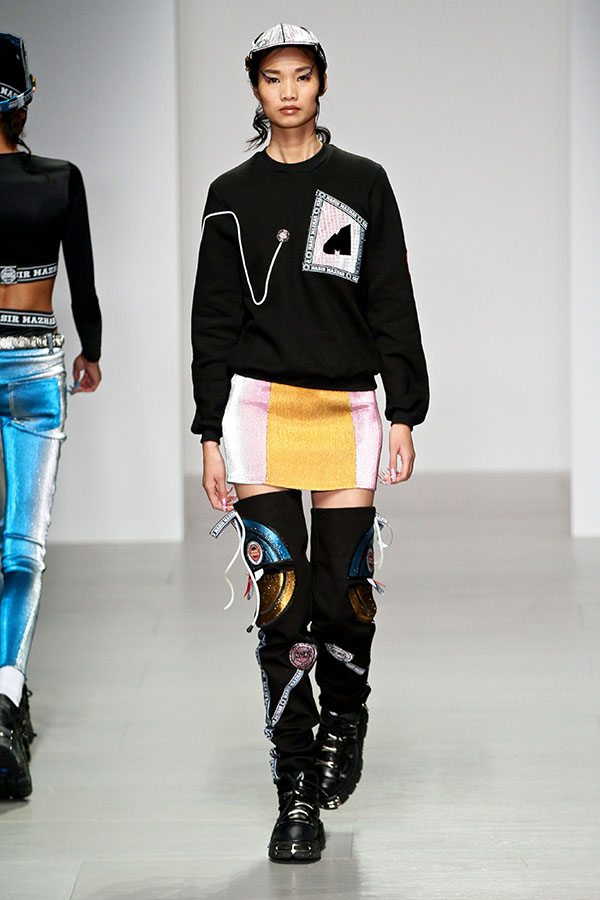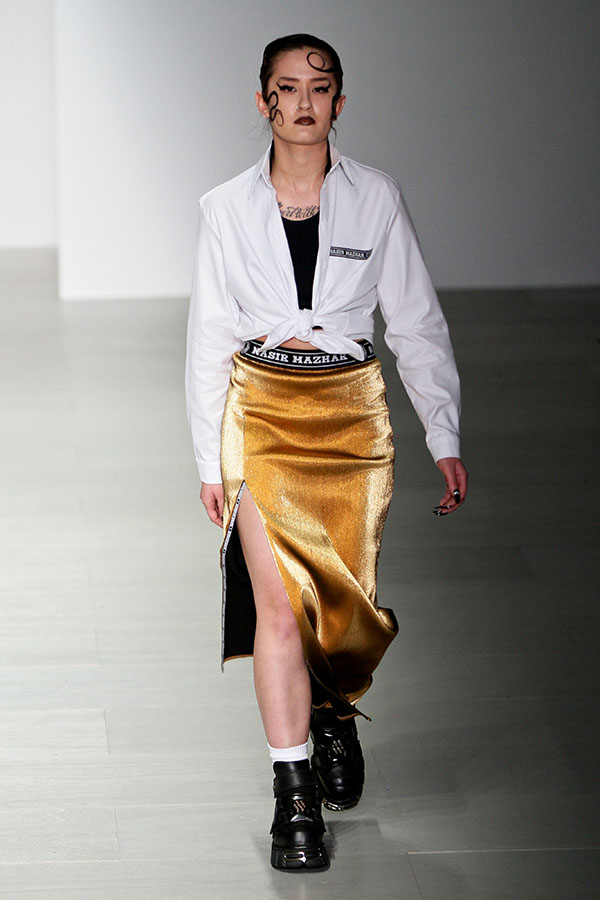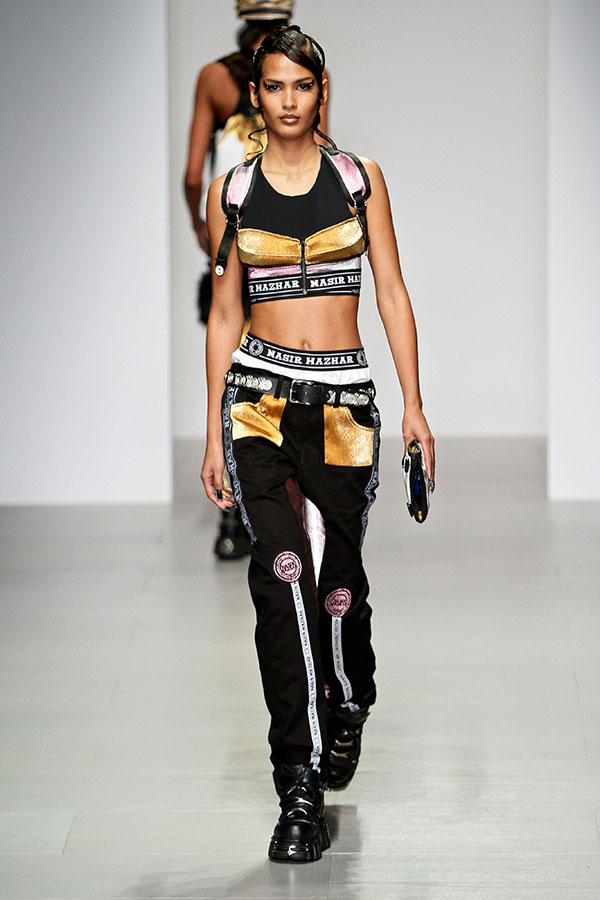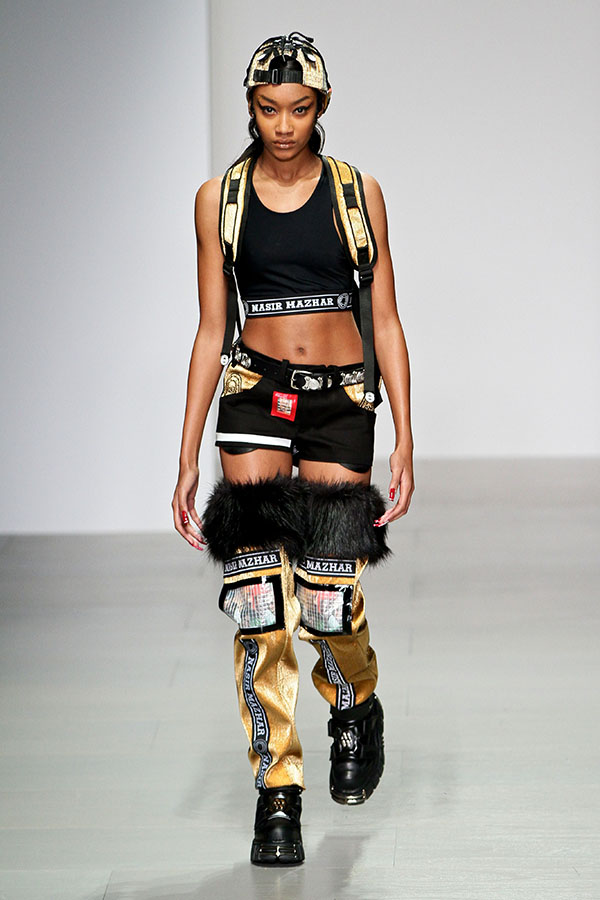 Words: Jonathan Socrates