Mark Fast's AW14 collection was a tableau vivant of the city: neon lights, texture, noise and glamour, all through the dexterous handling of knitwear.
In the white-washed space of Aldwych House – with a front row lined with such celebrities as Eliza Doolitle, Peaches Geldof and Nicola Roberts – Fast sent out a collection which had a chameleon-like quality, using one medium and a small number of patterns that metamorphosed into a rich tapestry of looks. Forget shapeless, lumpy childhood jumpers, this is knitwear for the modern-day woman: sexy, innovative and eclectic.
A process of plaiting, Fair Isle knitting and felting created the innovative tailoring of the collection, which allowed Fast to handle the material as if it were merely cotton. Striped blue knitwear was molded into polo-neck dresses and voluminous cardigans, speckled traffic cone orange was spotted on matching two-pieces and floor sweeping scarves, while pink and purple racer body-cons were broken up with sheer paneling.
'Controlled chaos' was a predominant theme – an idea embodied in the grunge undertones, seen in strategically holed cardigans and erratic draped layering, held in place by cinched waistlines. Ruffled bed hair topped the look, loosely kept in place by unravelling plaits, while metallic creepers grounded them – offering an ideal, high-shine contrast to the matte designs.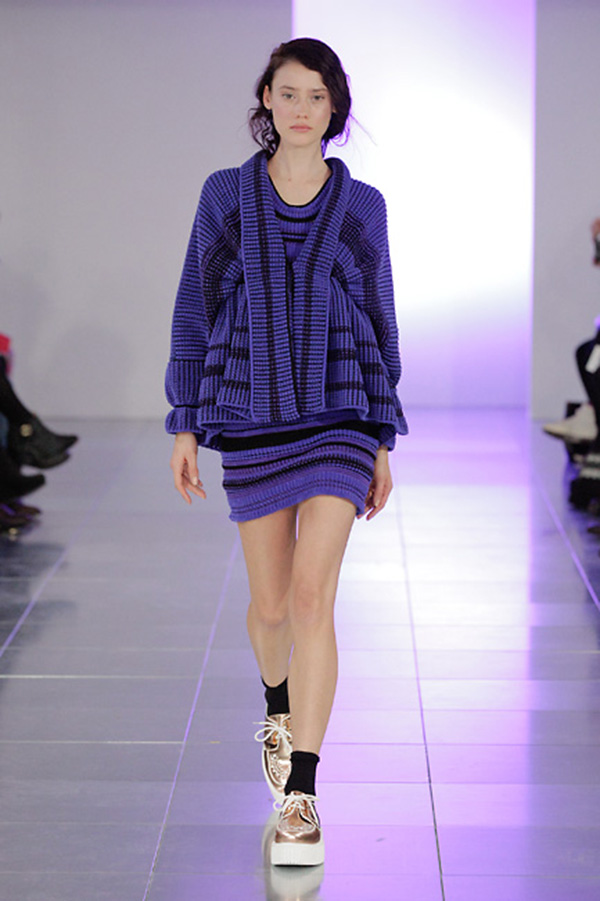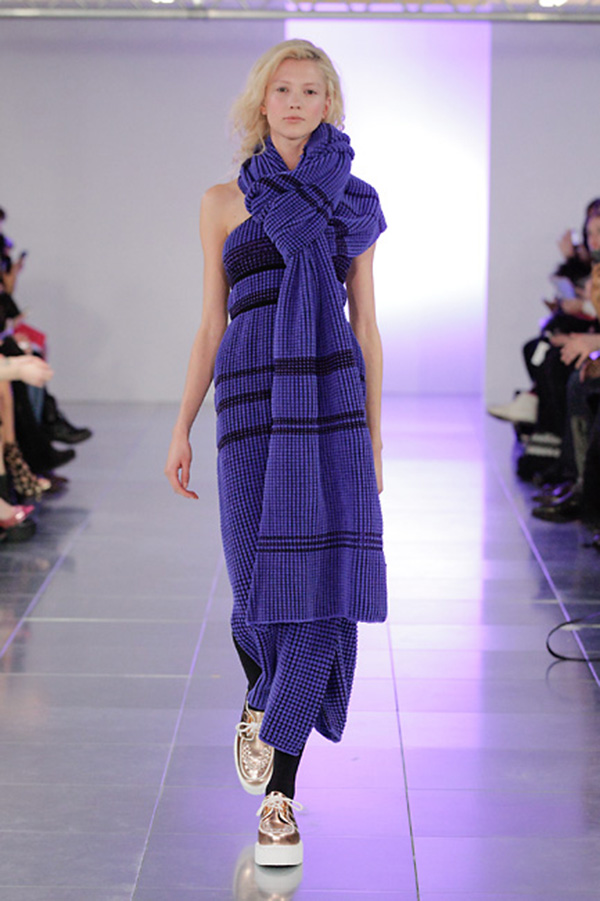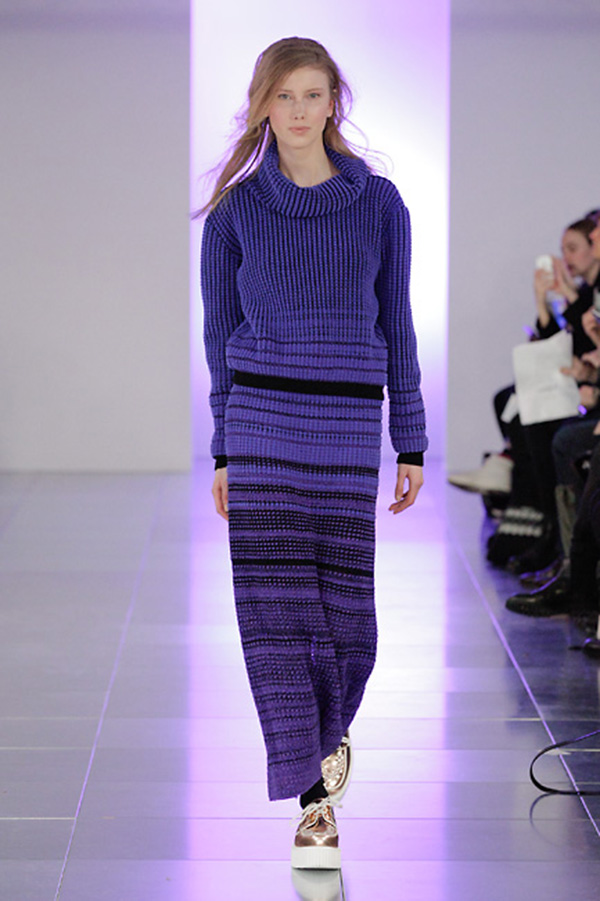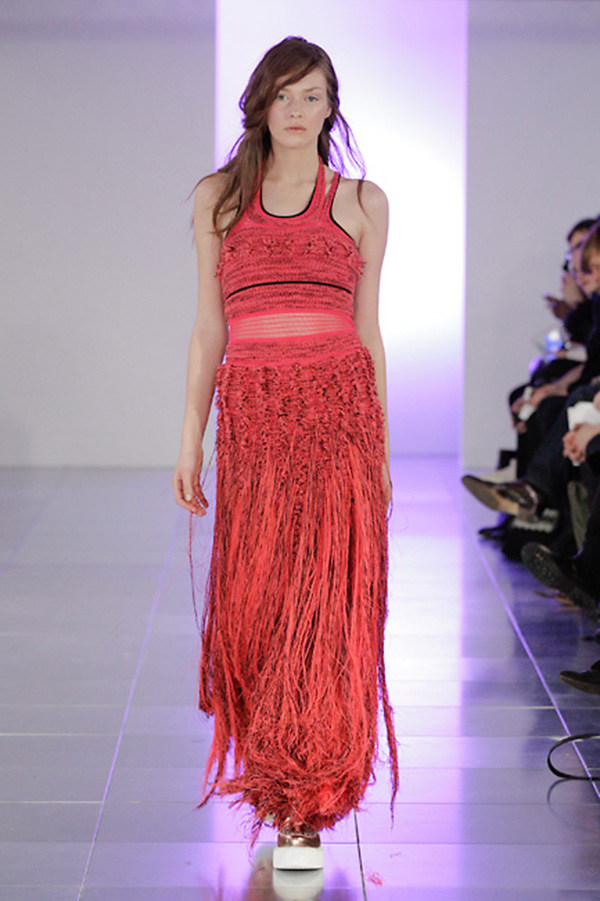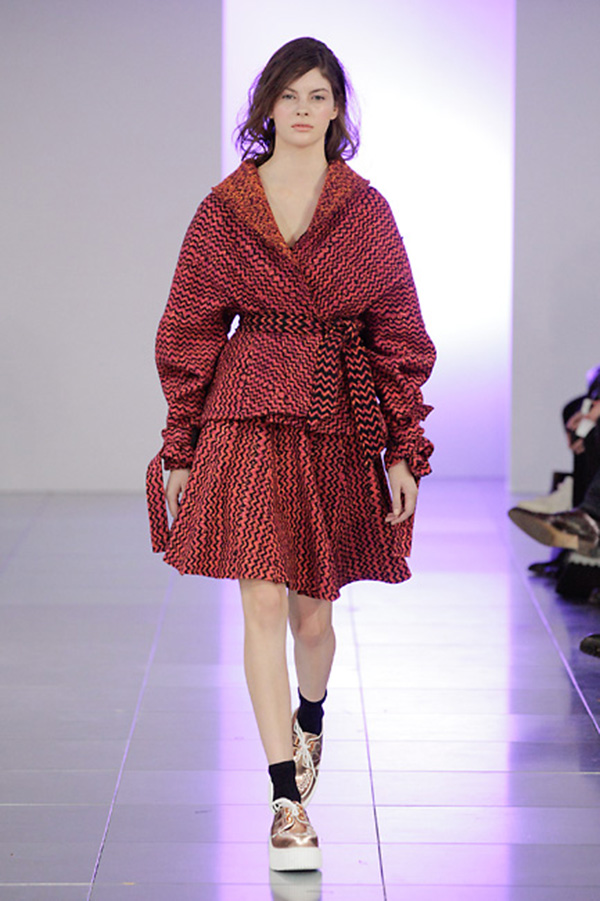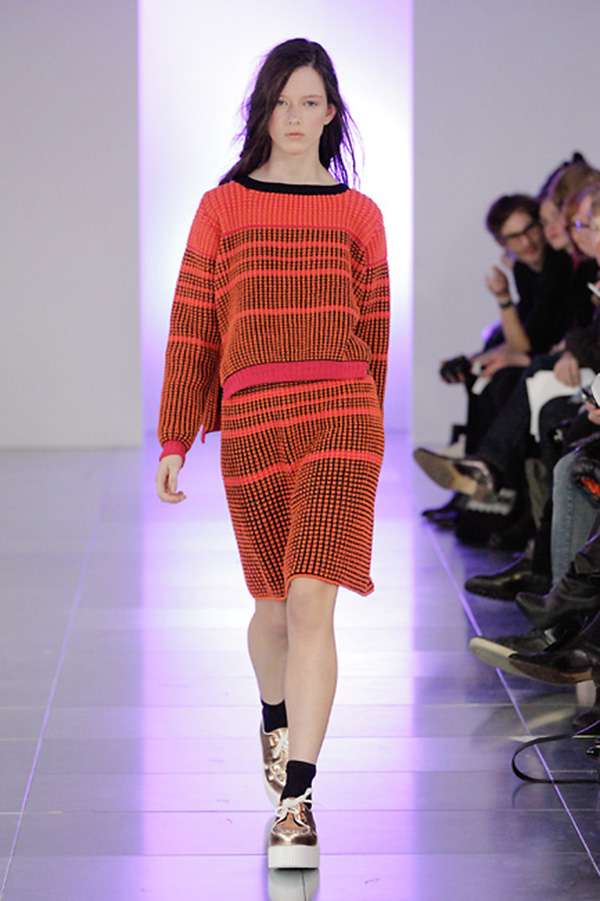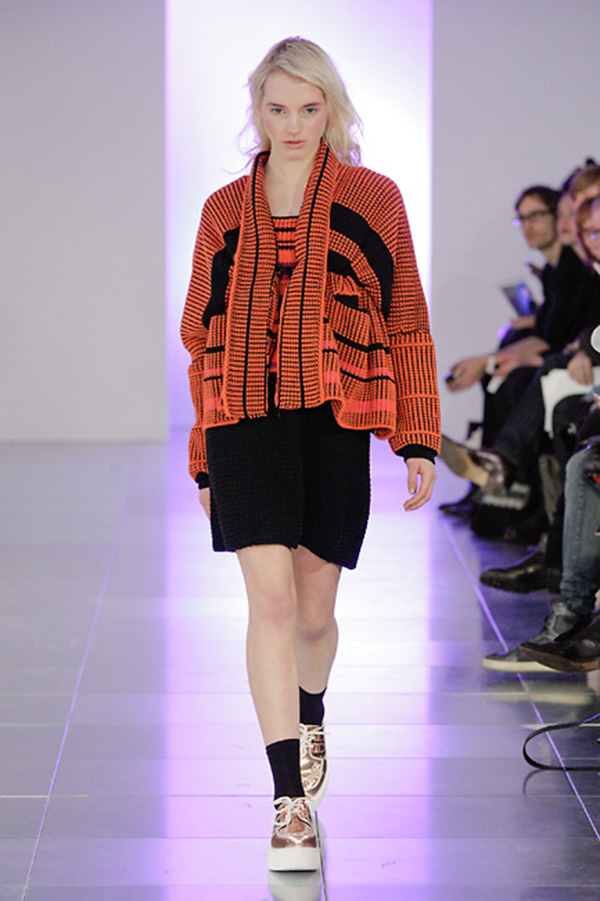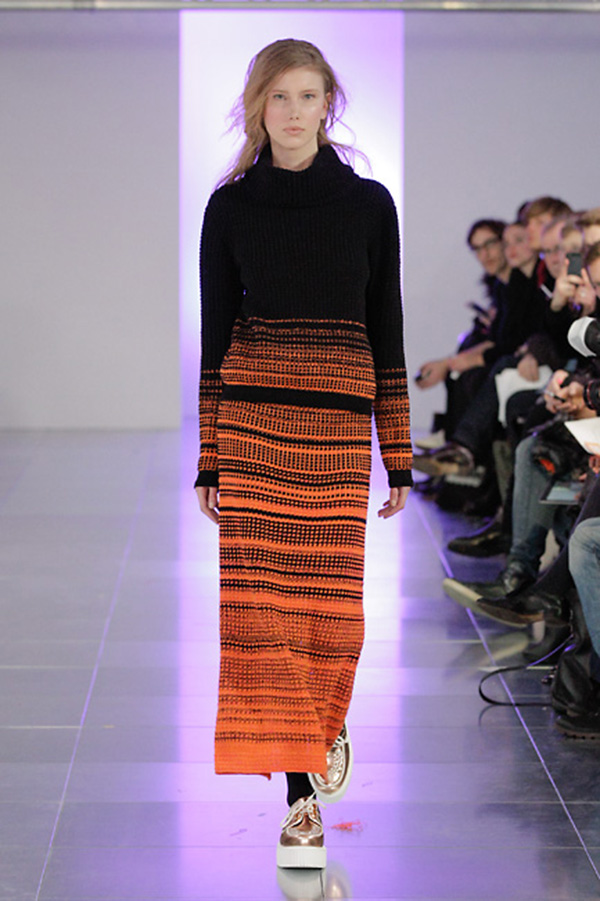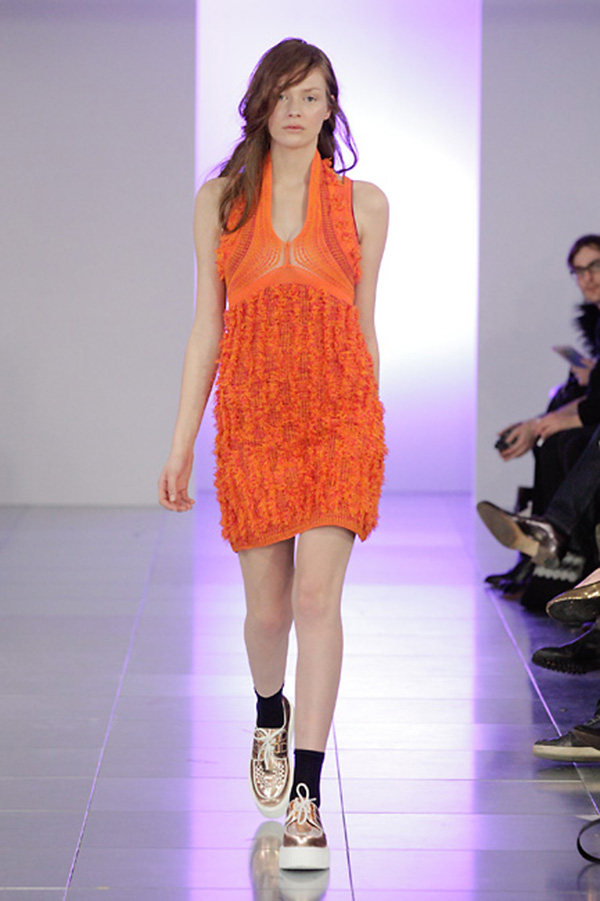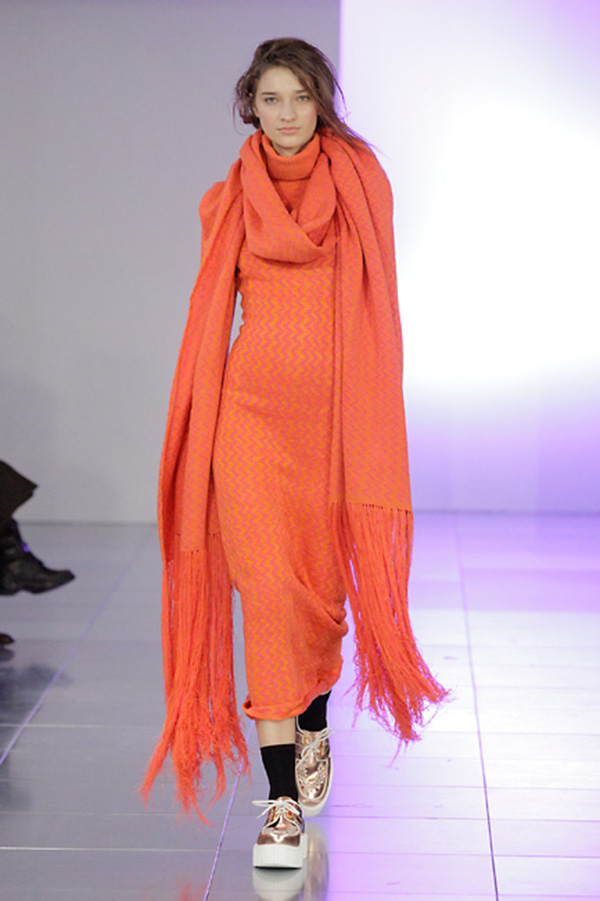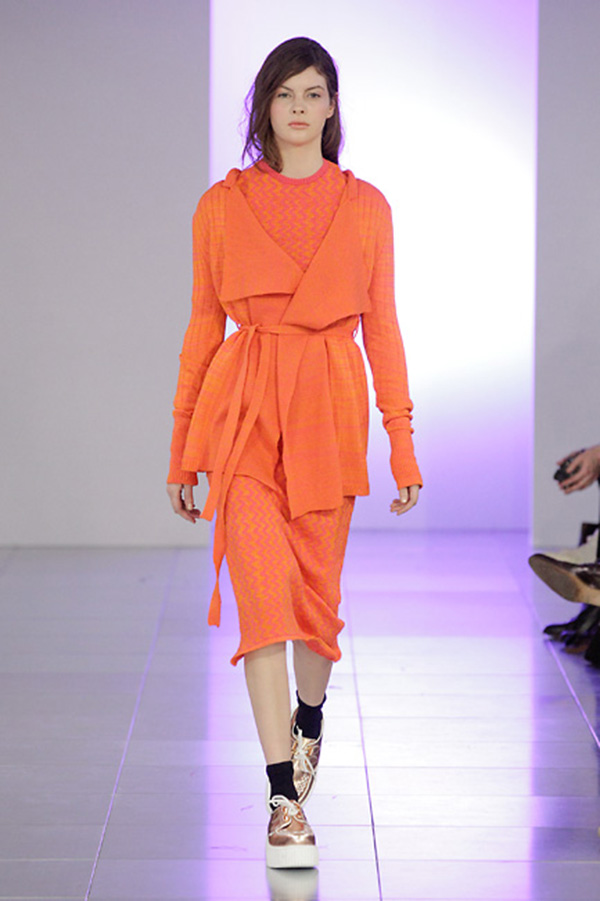 Words: Joy Starkey