A stark, impinging beat gave way to the hyper-soothing, hushed vocals of The XX at J. JS Lee's AW14 show, held in the vast tented courtyard space of Somerset House – a suitable soundtrack for a collection that melded sleek, minimalist shapes with comforting fabric choices.
Escaping the grind of city life for fresh rural air and solitude was on the agenda, inspiring an earthy palette of fir tree greens, conker browns and smoky greys, interjected with brilliant splashes of cobalt blue and white. An appetite for off-road adventures through mythical forests and untrodden terrain demanded clothing designed for warmth and ease. Outerwear was the tour de force of the show, ranging from snowy floor-length, gown-like coats with funnel necks to cosy brushed mohair equivalents in woodland tartans. Small details added real flair, with slim quilted panels and decorative piped edging keeping textures fresh and exciting.
Underneath, models were cocooned in soft woollen dresses that skimmed the knees, goose grey check twin sets and slouchy asymmetrical chunky-knit jumpers. Crisper lines were provided by high-necked, long-sleeved emerald tops with matching cigarette trousers and simple collared A-line monochrome dresses. Innovative tyre track-inspired jacquard patterns sat cheek by jowl with classic heritage hound's tooth fabrications, while quirky oversized mohair clutches married town and country with their chic eccentricity.
Lee left us wanting to take an elegantly-clad, windswept walk… and to curl up by the fire afterwards.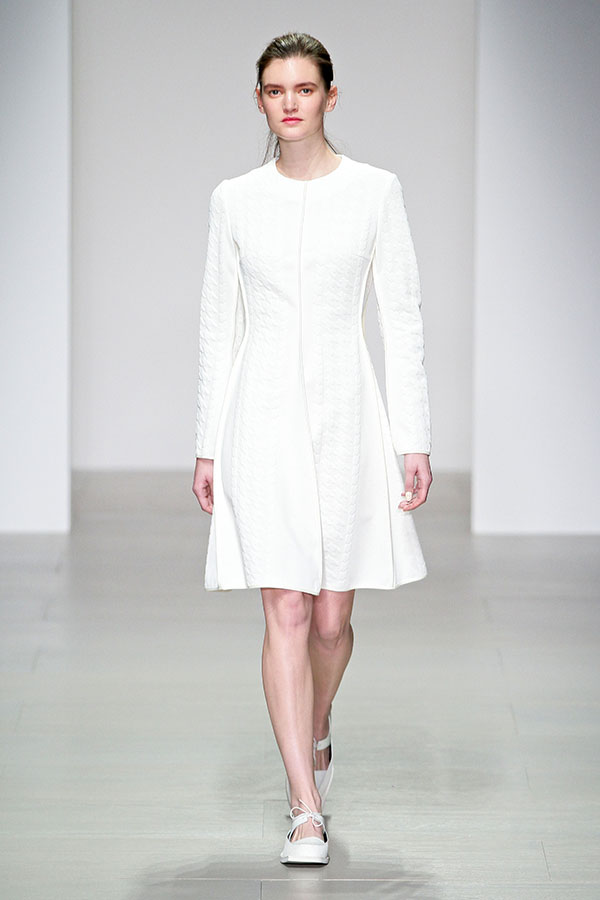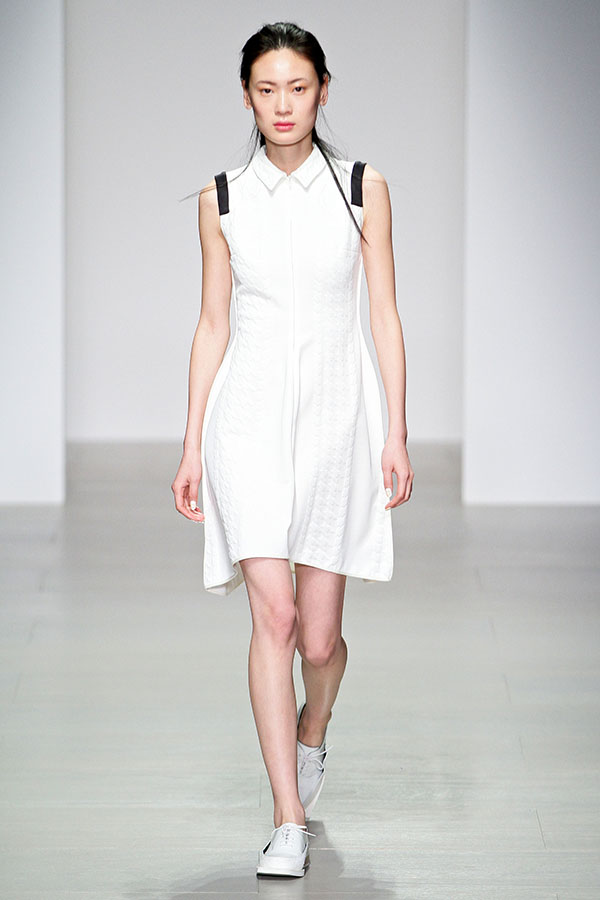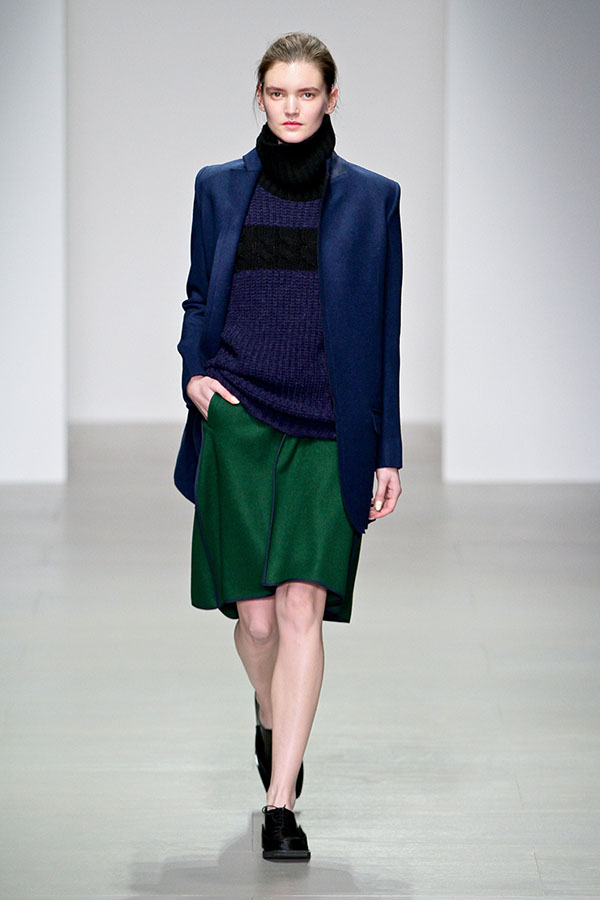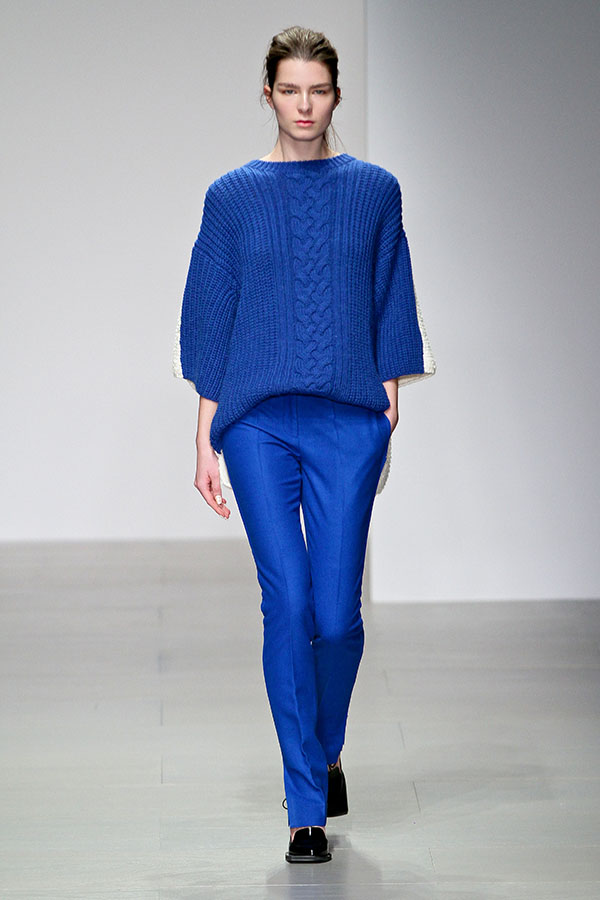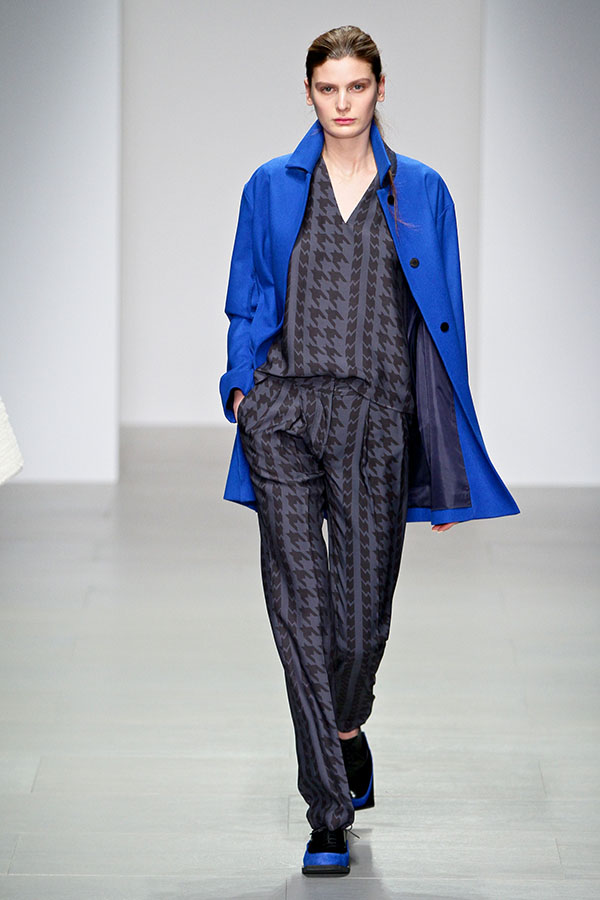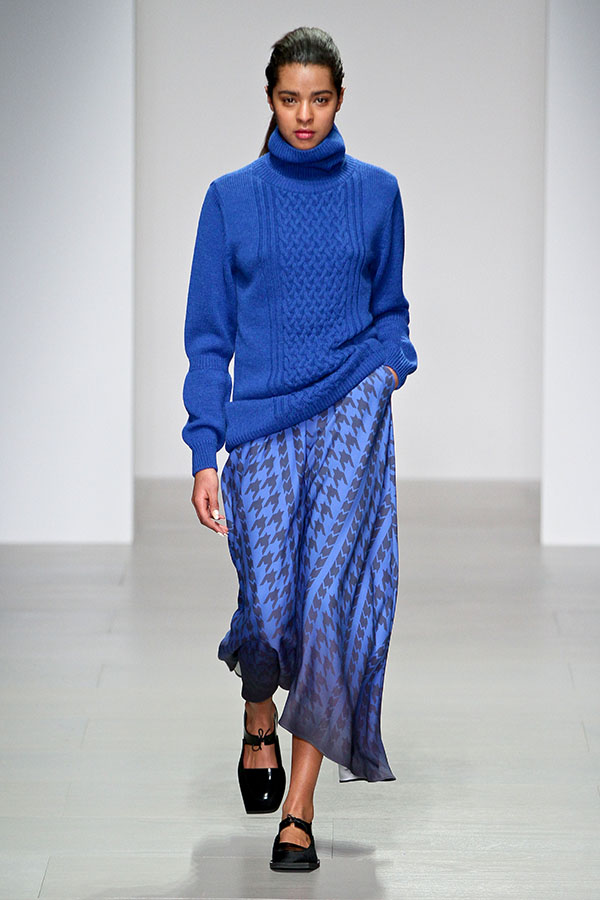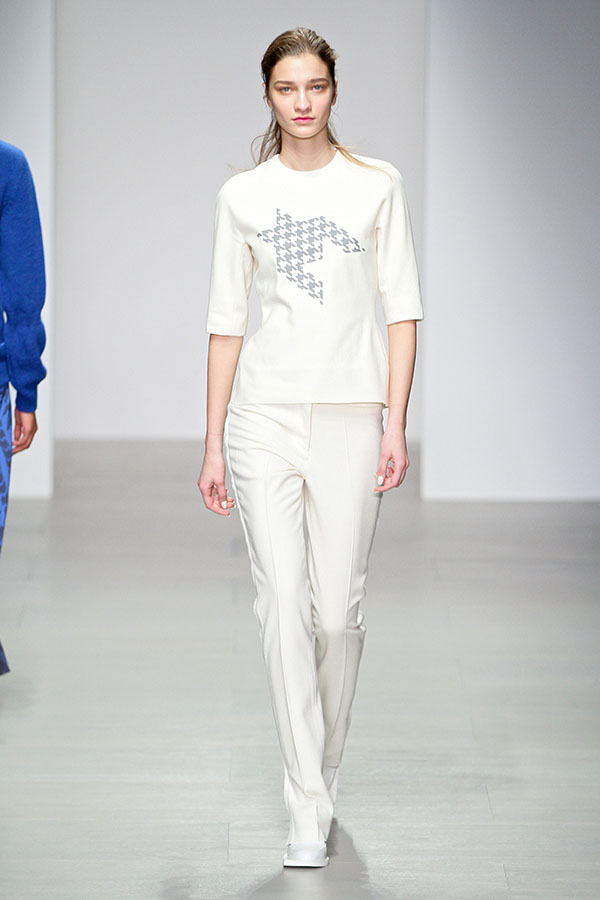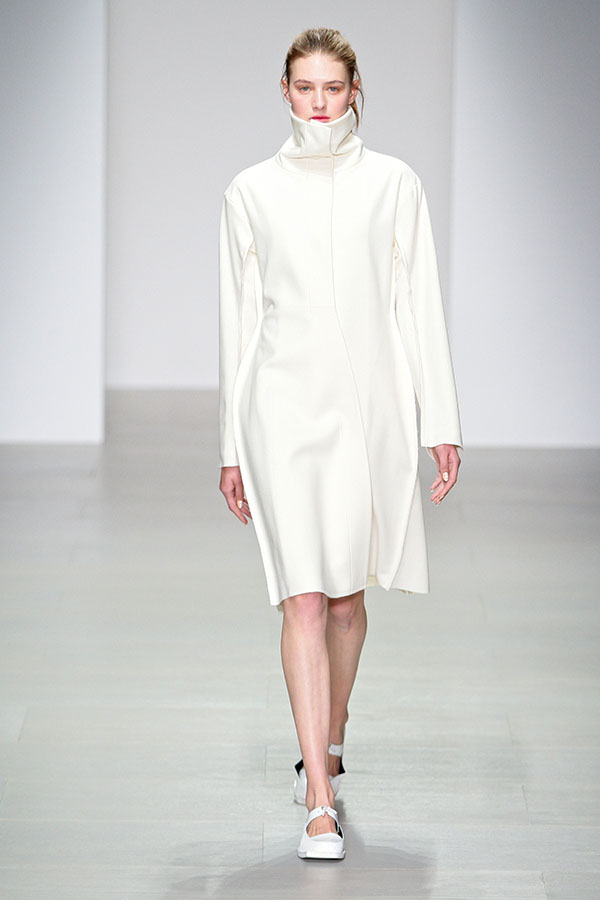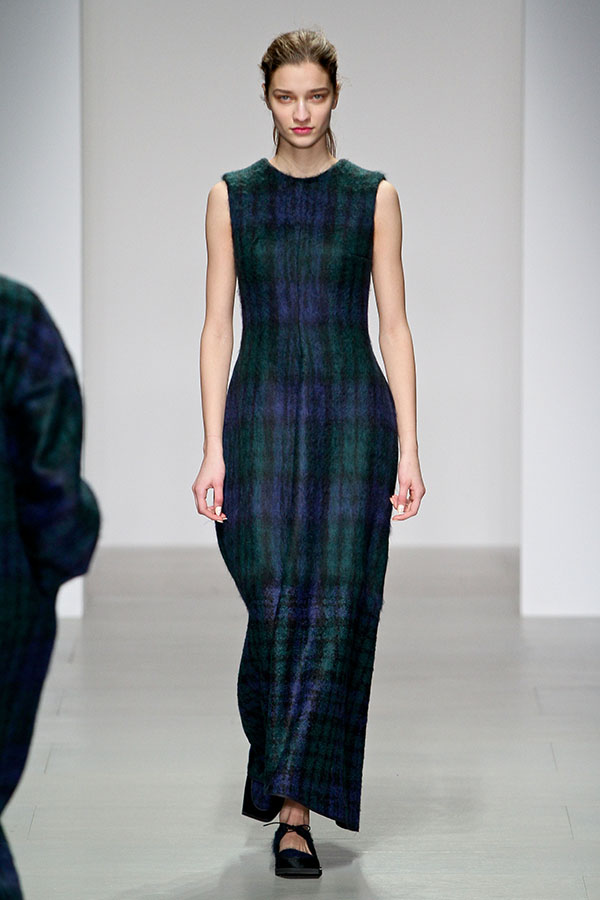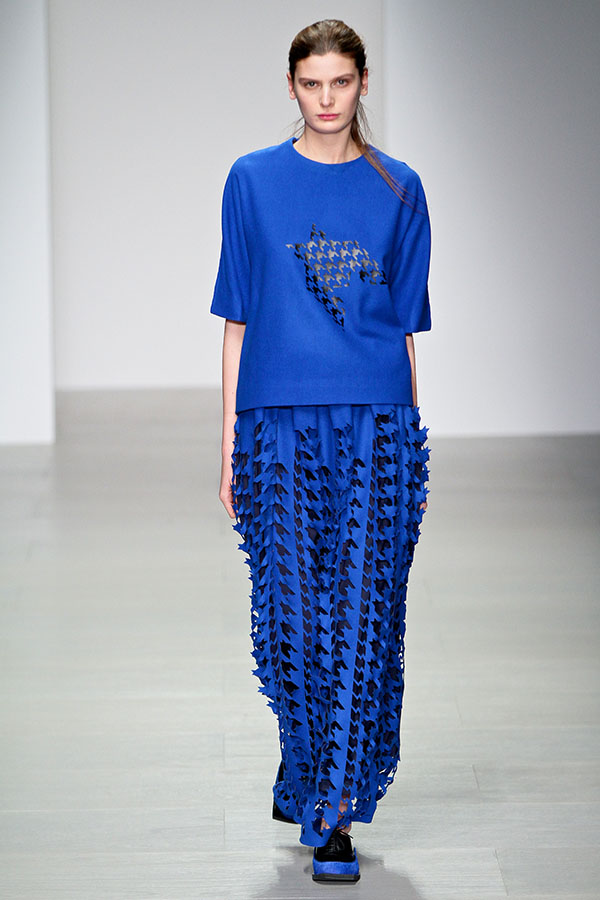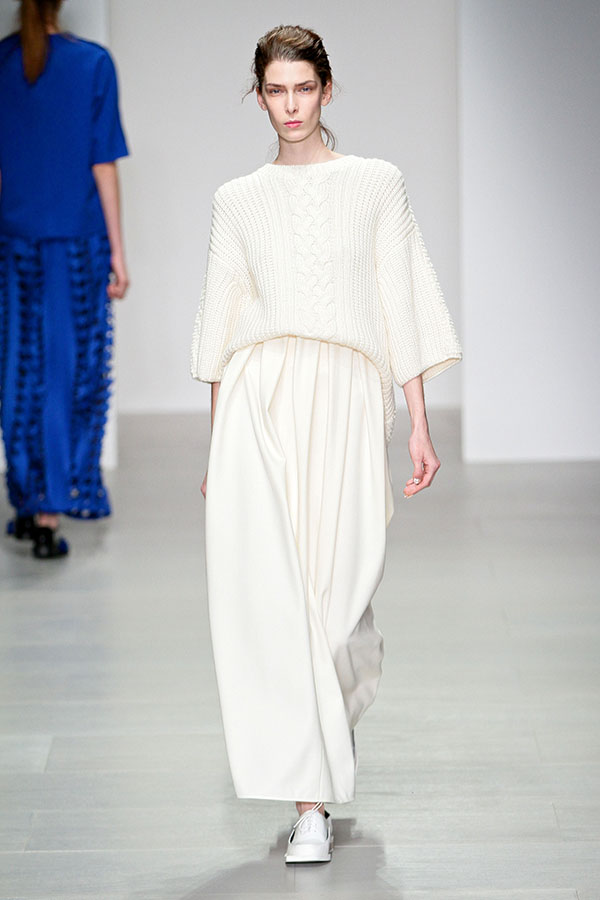 Words: Mary-Jane Wiltsher