In the tiny 'cinema' corner of the BFC main tent, Hemyca showed their Autumn Winter 2014 collection Neoteric as a presentation and film screening, part of the official digital schedule. Herded into the centre of the room, with models parading around us, the film projected in front and neon-light cages behind, it was a frenetic set up that probably did not do the elegant garments justice.
The collection comprised of demure midi dresses, tailored trousers suits, capes and princess coats in midnight blue, shimmering oyster and pitch black. Black, white and speckled feathers were stitched in stripes to create a bold geometric pattern that was used to finish skirt hems and on shoulder caps. Black acetate diamond cut-outs sewn onto the mid-section of silk evening gowns gave a nod to a more edgy aesthetic, but their weight puckered the delicate silk and the effect was lost.
The best look, a chic but interesting sleeveless three quarter length dress in black with bands of black PVC and white feathers around the neck, bust, waist and hips bizarrely isn't featured on the lookbook sheet handed out; perhaps a late, great addition.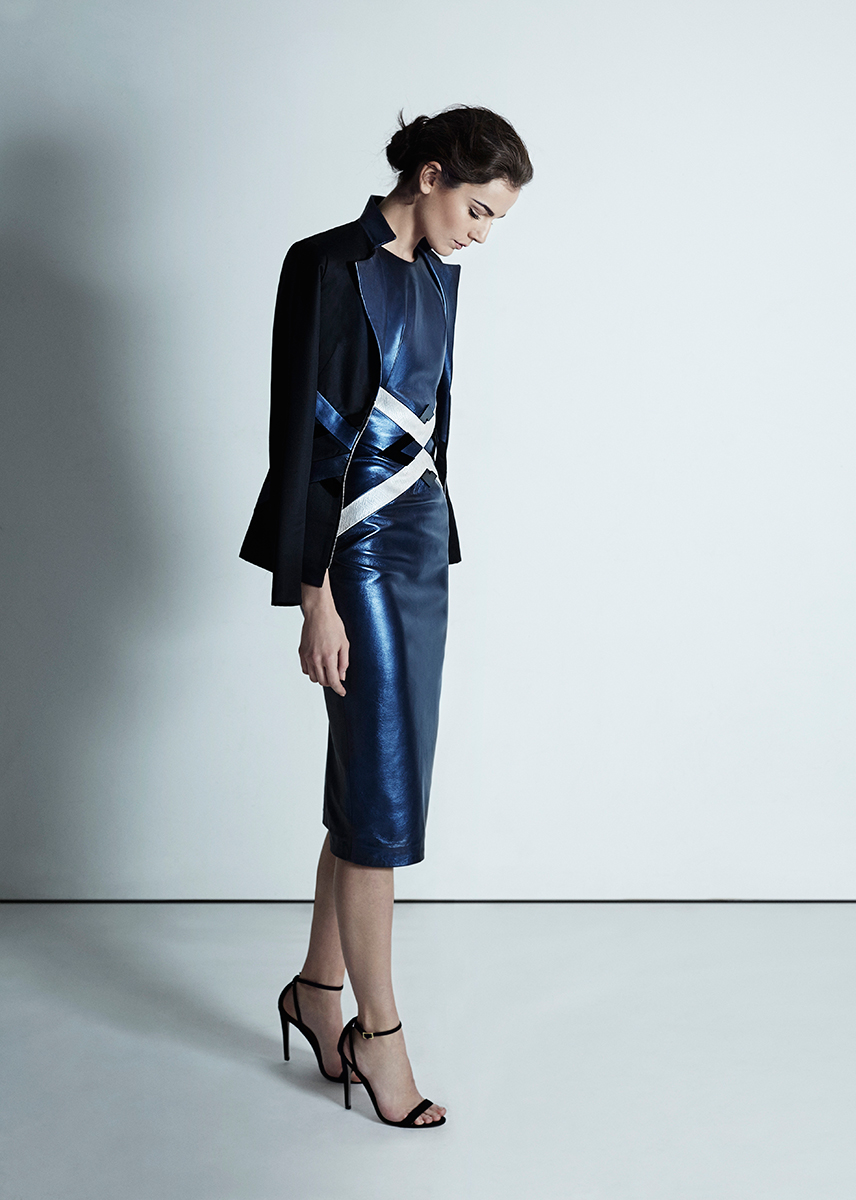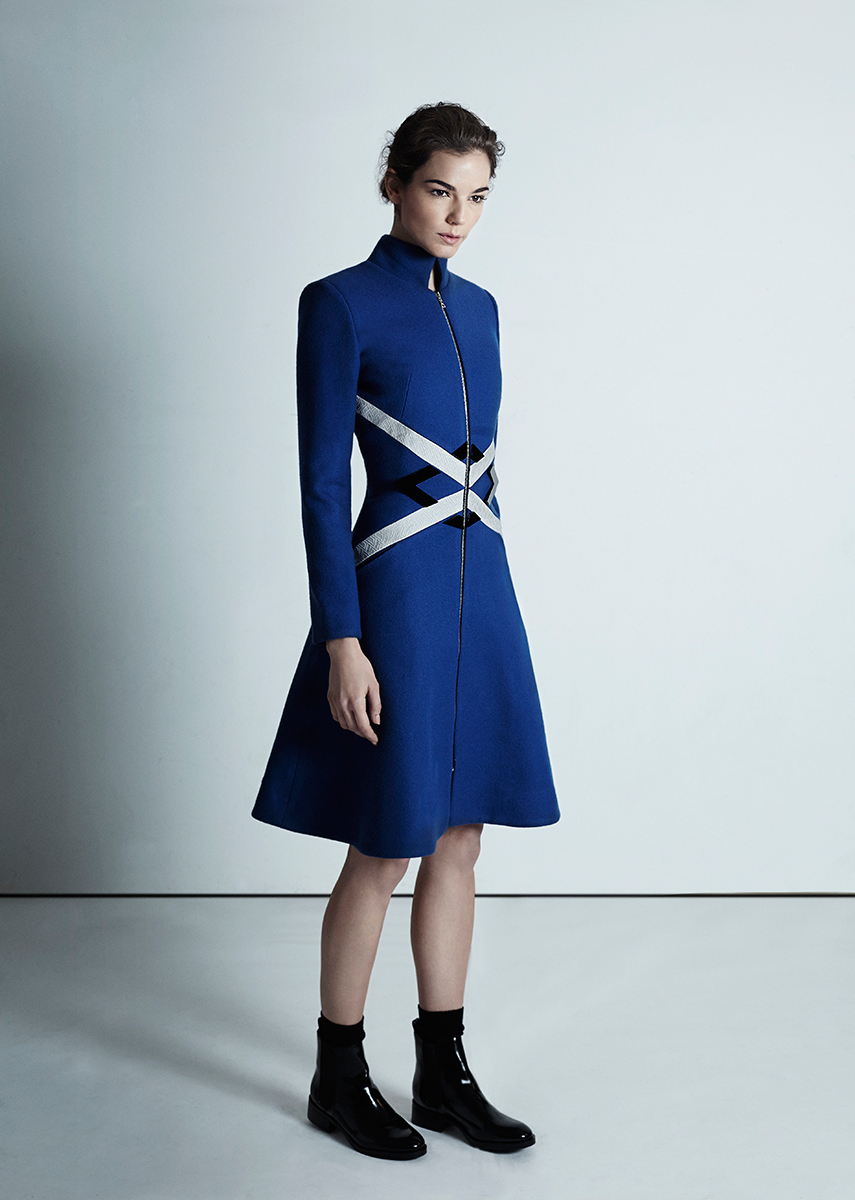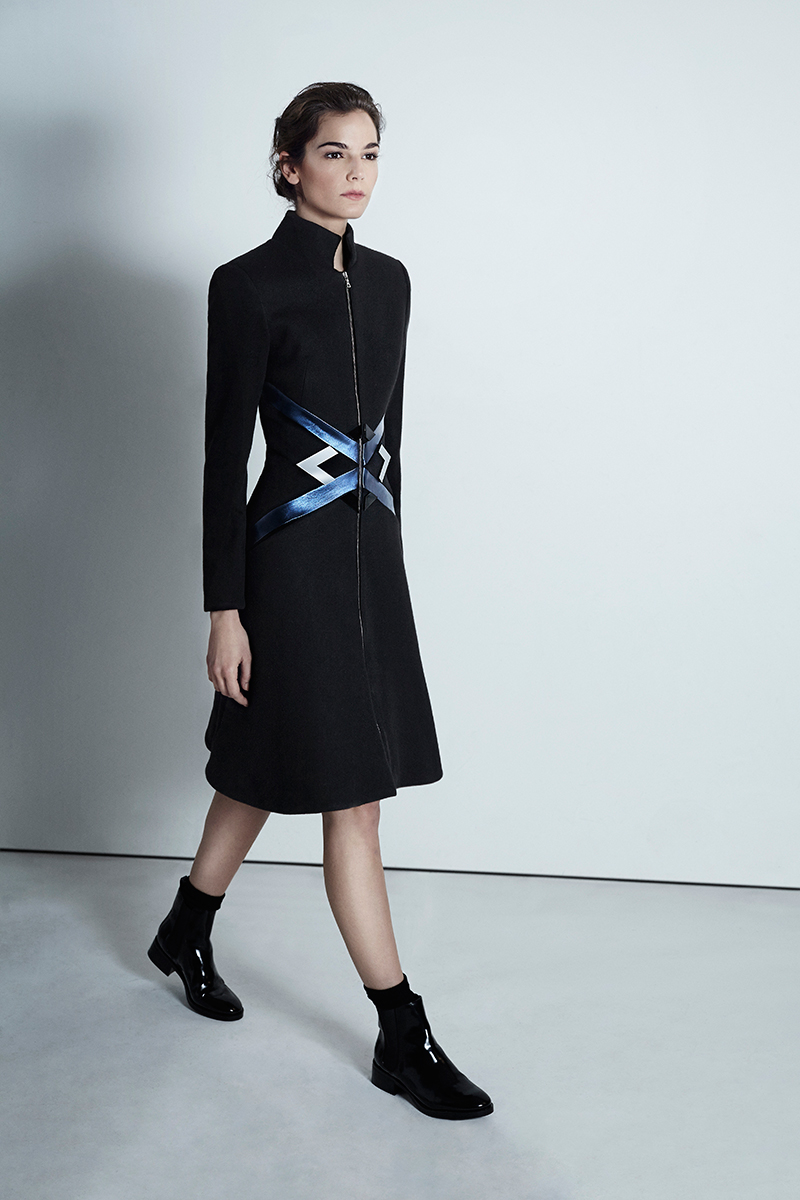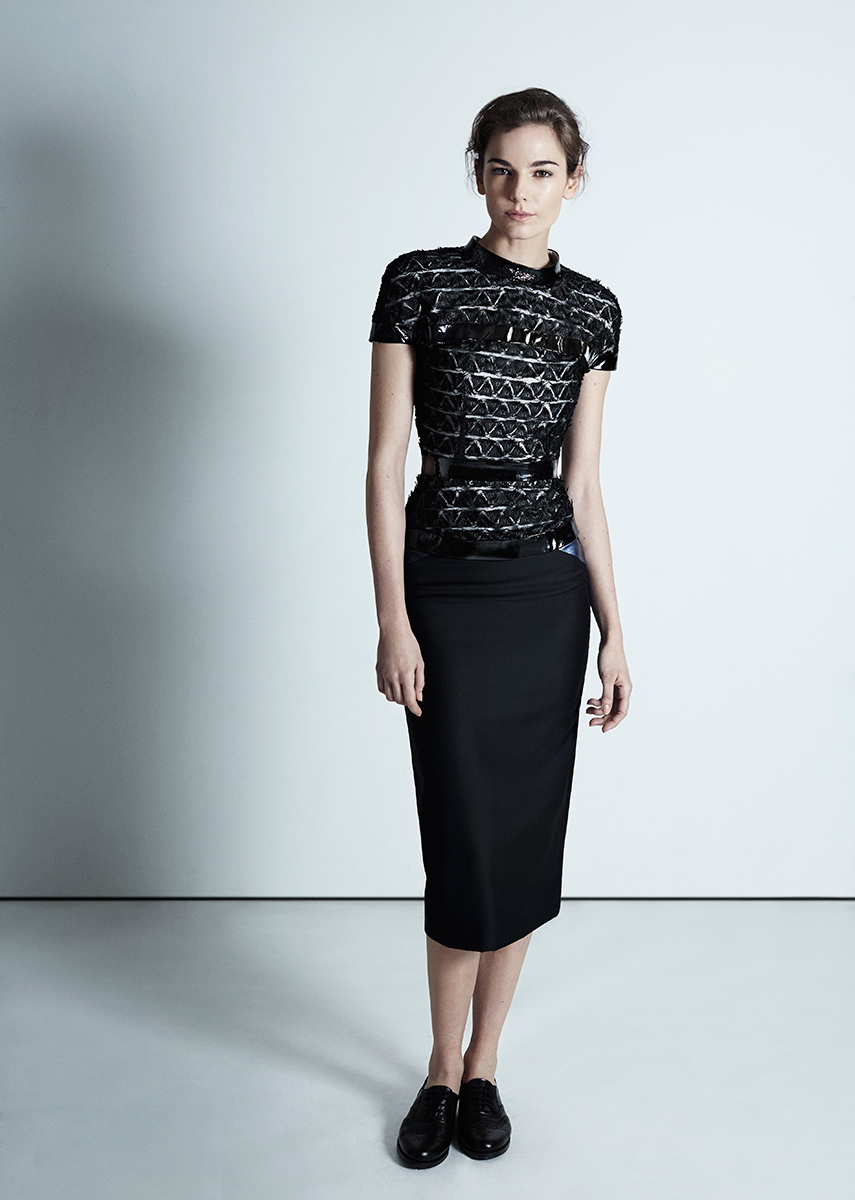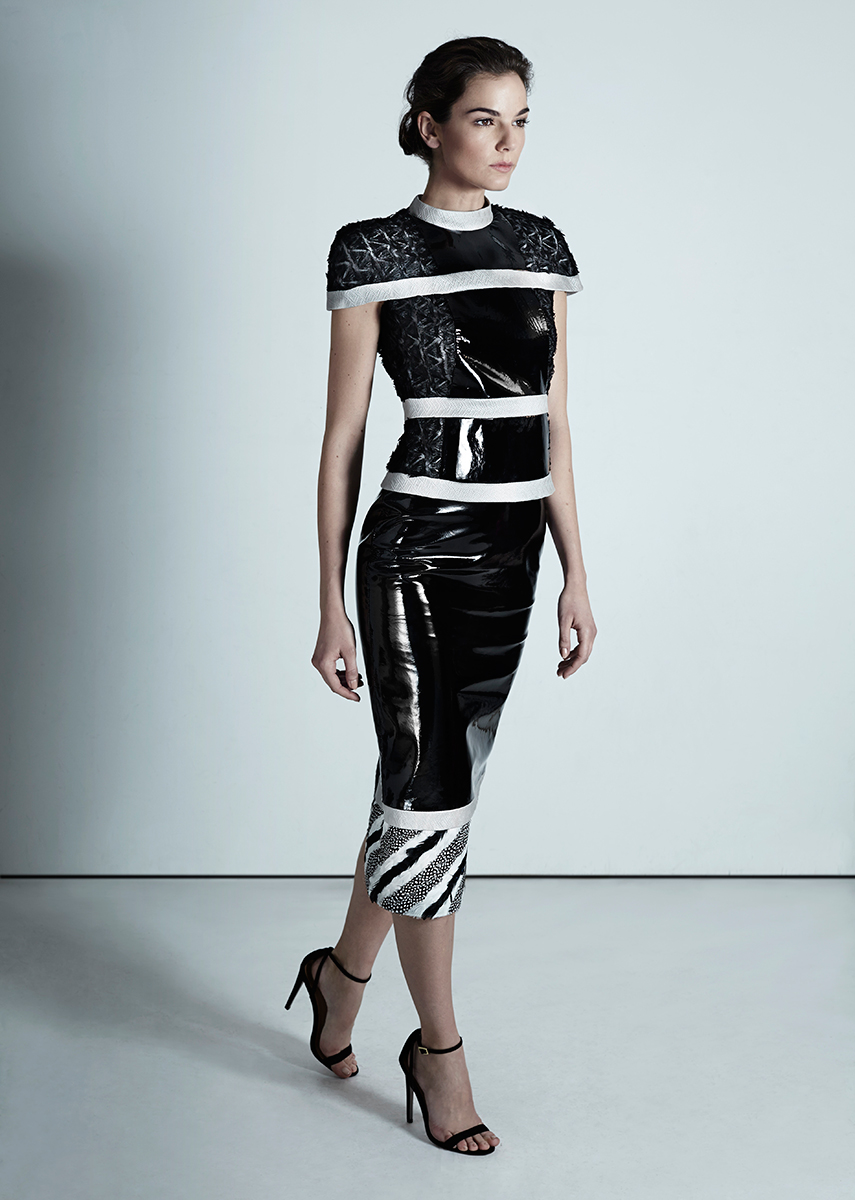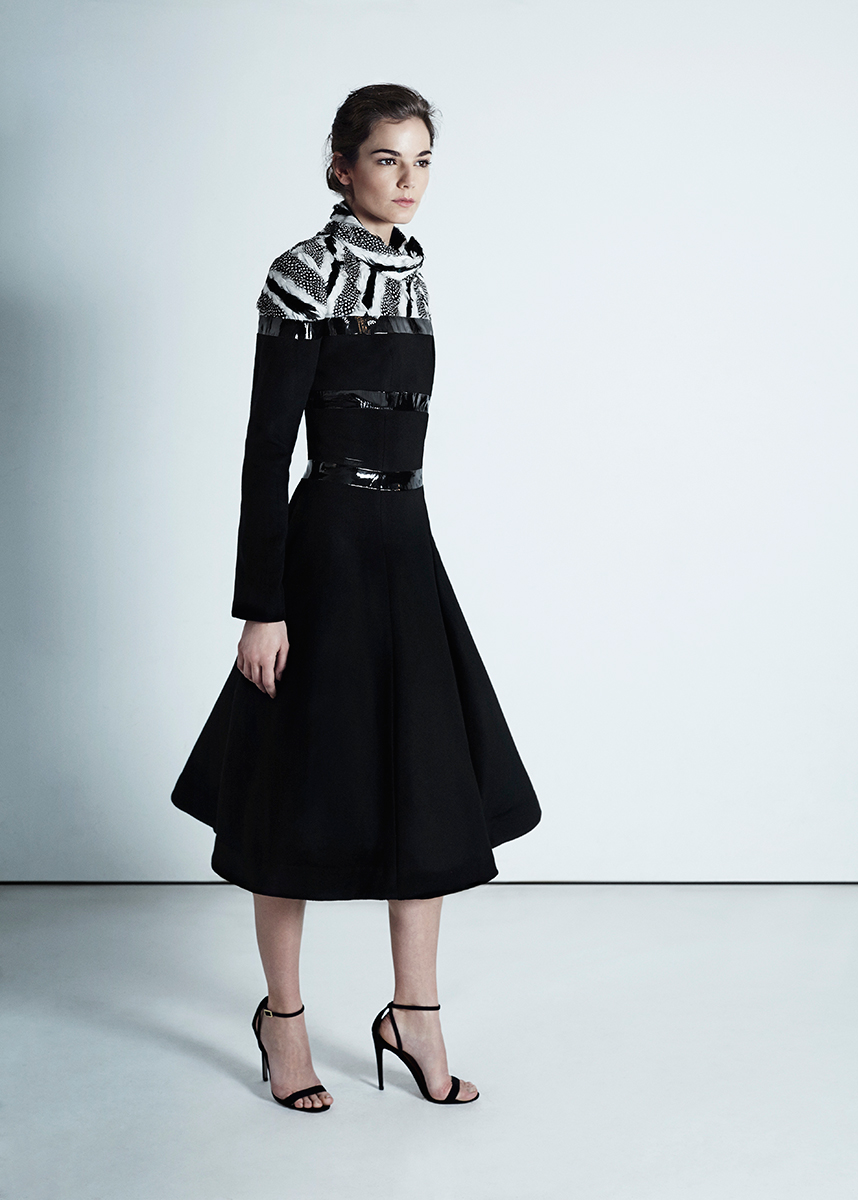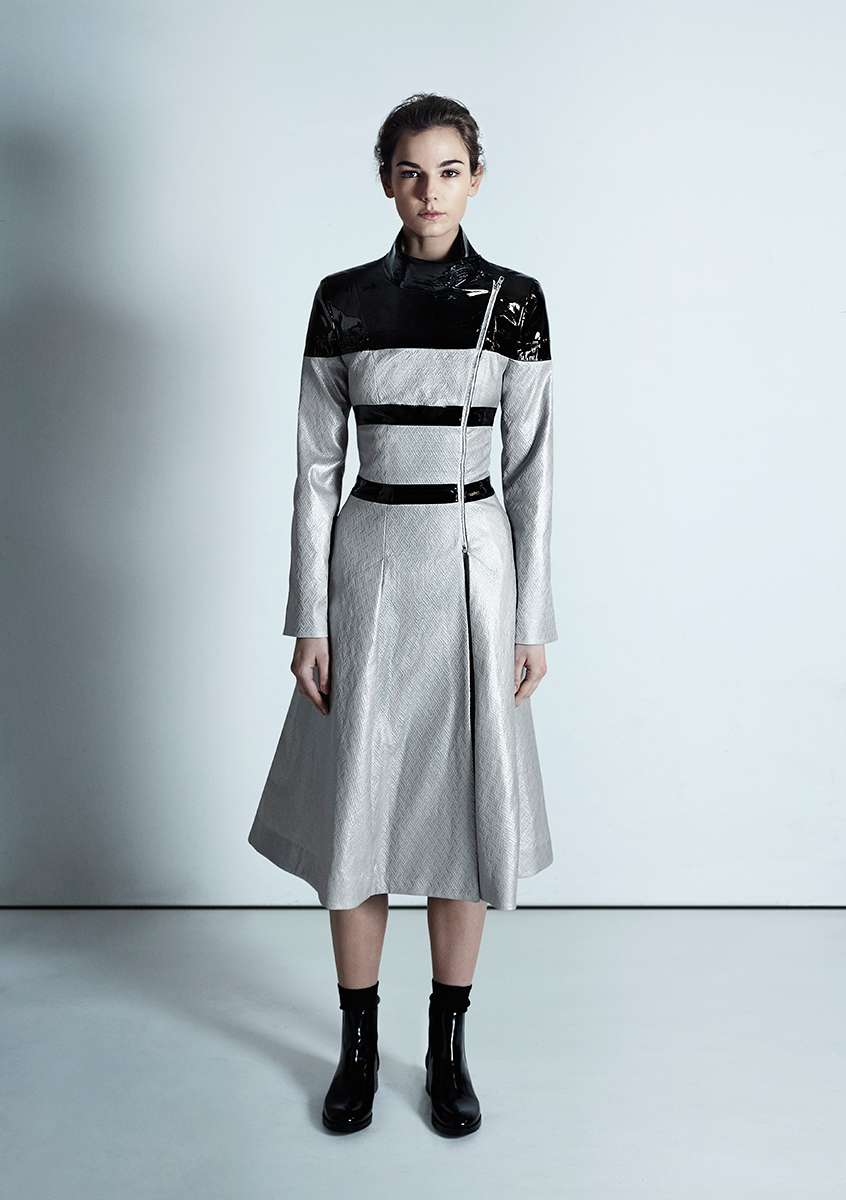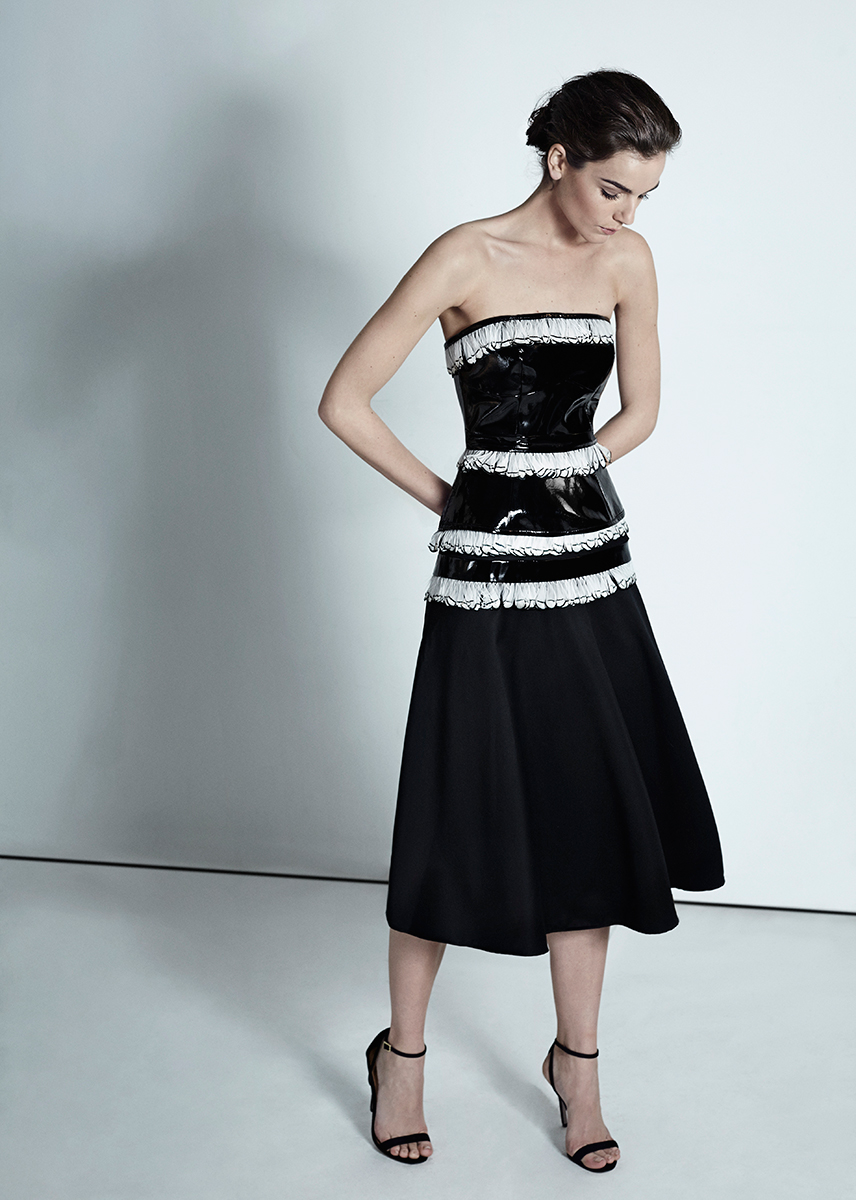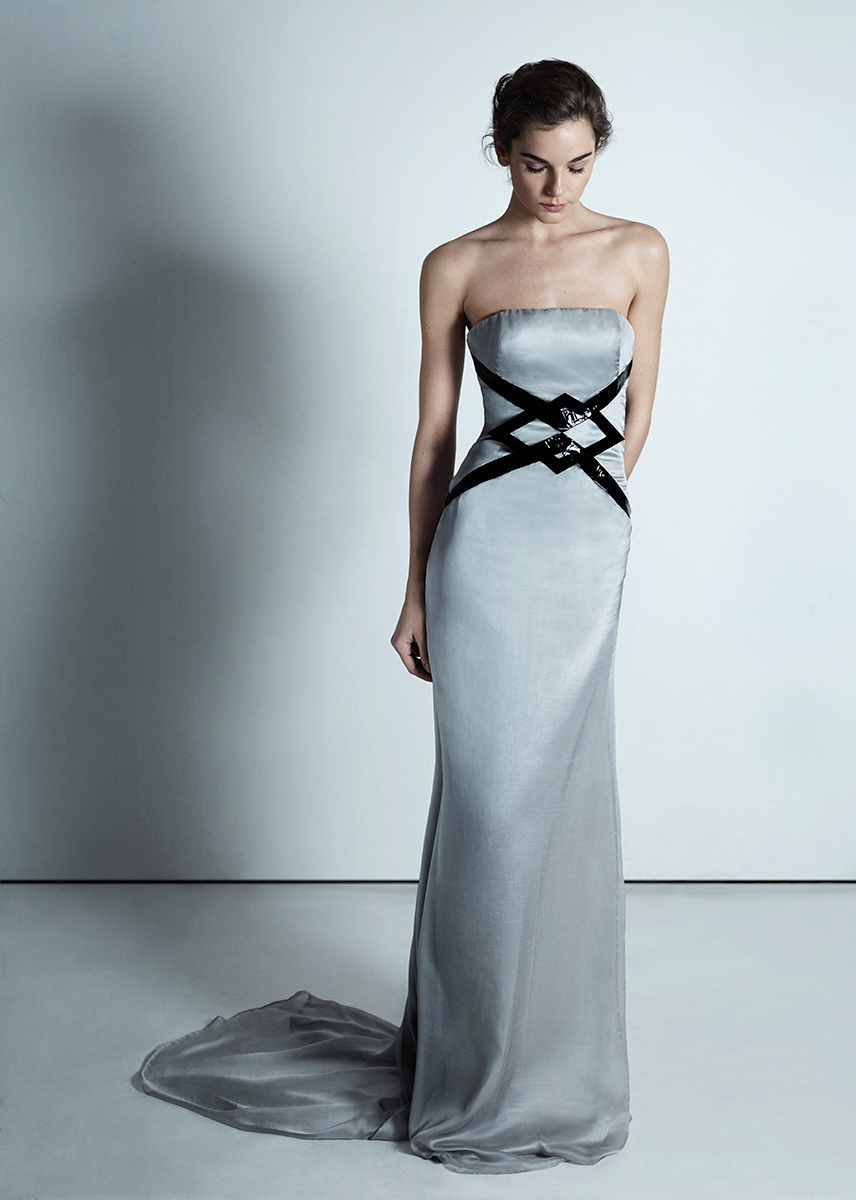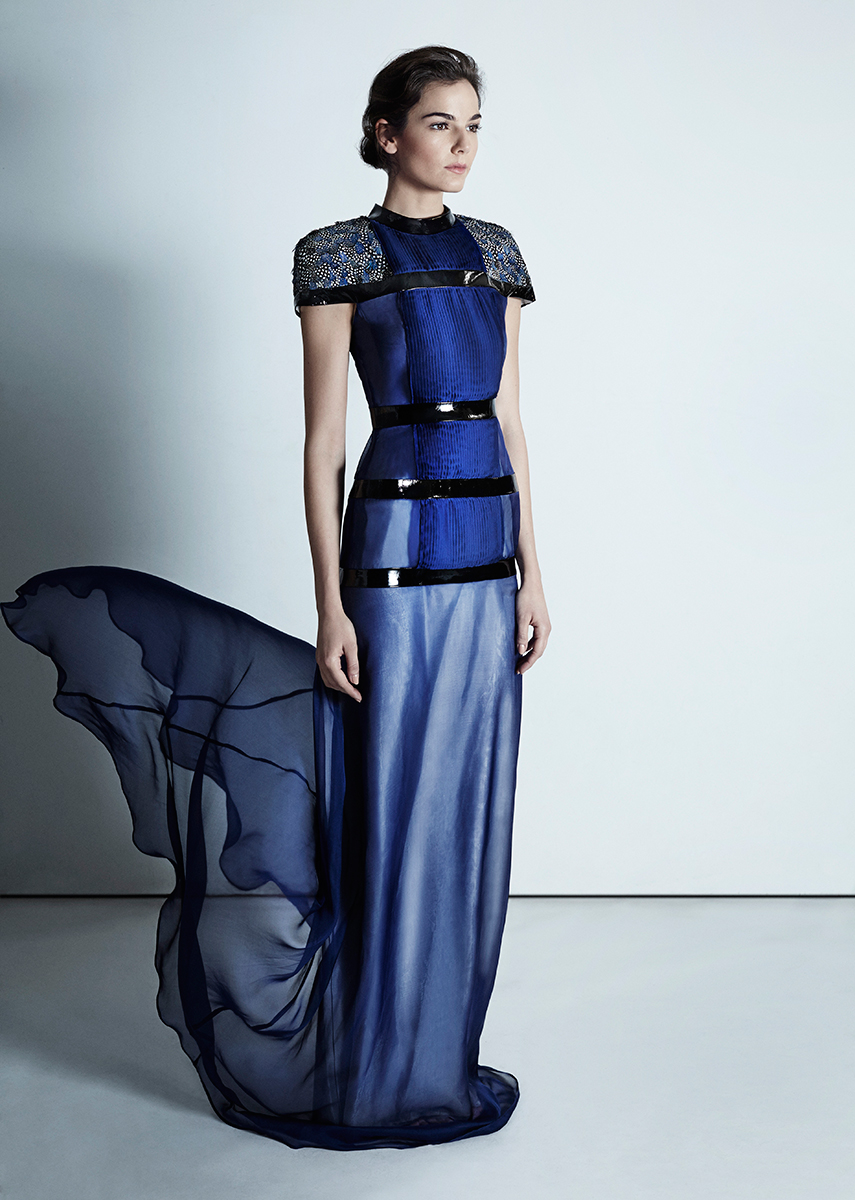 Words: Charlotte Gush