Inspired by the polar explorers depicted in Icelandic photographer Ragnor Axelsson's exhibition Last Days of the Arctic, Ræburn's AW14 collection is a sturdy study of craftsmanship and utilitarian design. But despite its hardy nature, the collection does not eschew elegance.
Rugged outer garments including bomber jackets, parkas and cinched trench coats are layered with softer textures like wool and, in a new development for Ræburn, synthetic fur, which the designer features as hood trim, muffs and upon rucksacks. Ræburn's trademark military detailing is evident across the line, contrasted with a feminine silhouette. The deep winter coats of Siberian officers have here been reworked into utilitarian yet elegant outerwear.
Another first for Ræburn this season is knitwear, and woollen sweaters feature a playful polar bear motif, which is also seen on the collection's totes and rucksacks.
1930s' Russian illustrations are layered together to create a variety of natural effects, such as vast skies and icescapes. This digital print, applied to leather, silk and wool, is seen on dresses and jackets, as well as accessories.
The collection's natural palette of white and muted blues, browns, greys and greens captures the colours of the arctic environment. It is shot through with intense, vivid shades of orange.
Standout pieces include a luxurious woollen cape bearing the Russian illustration prints.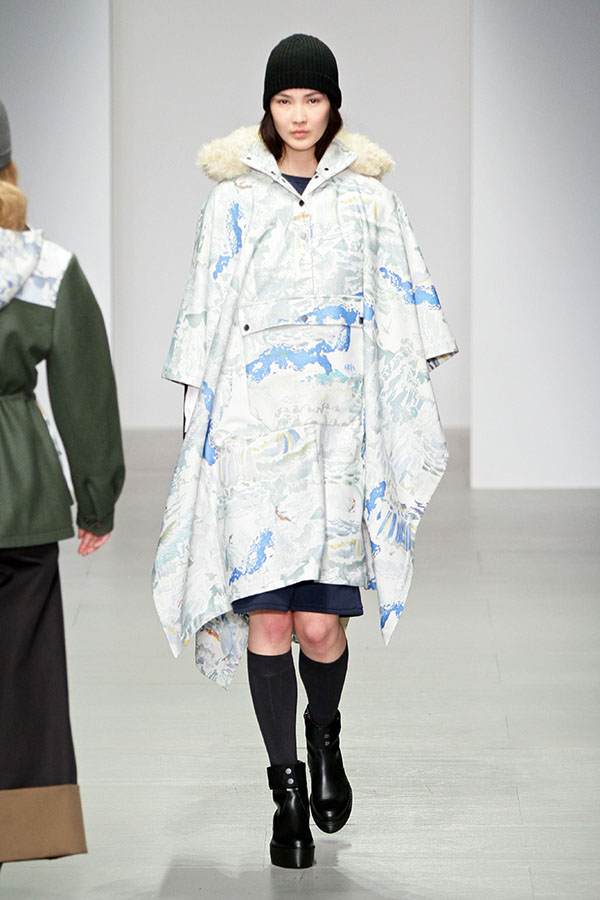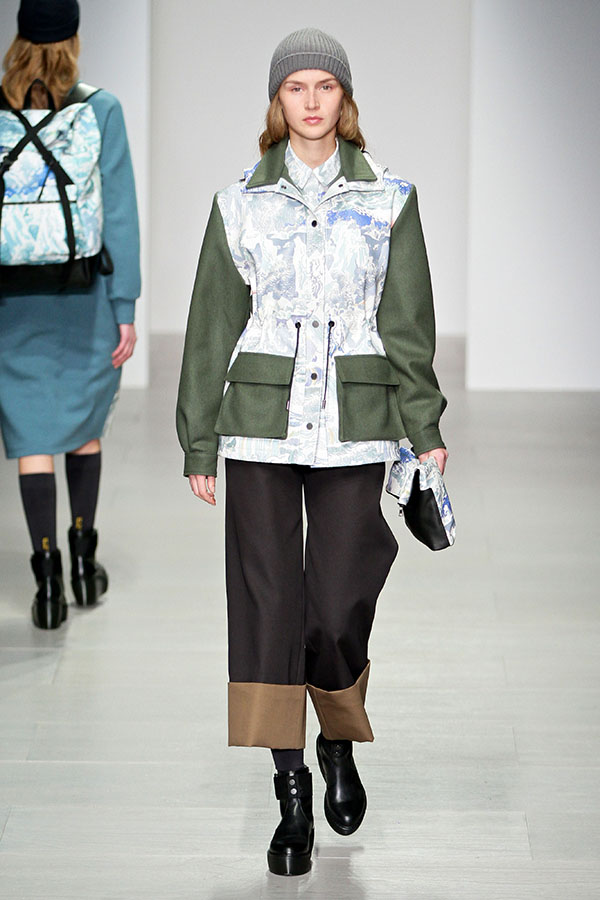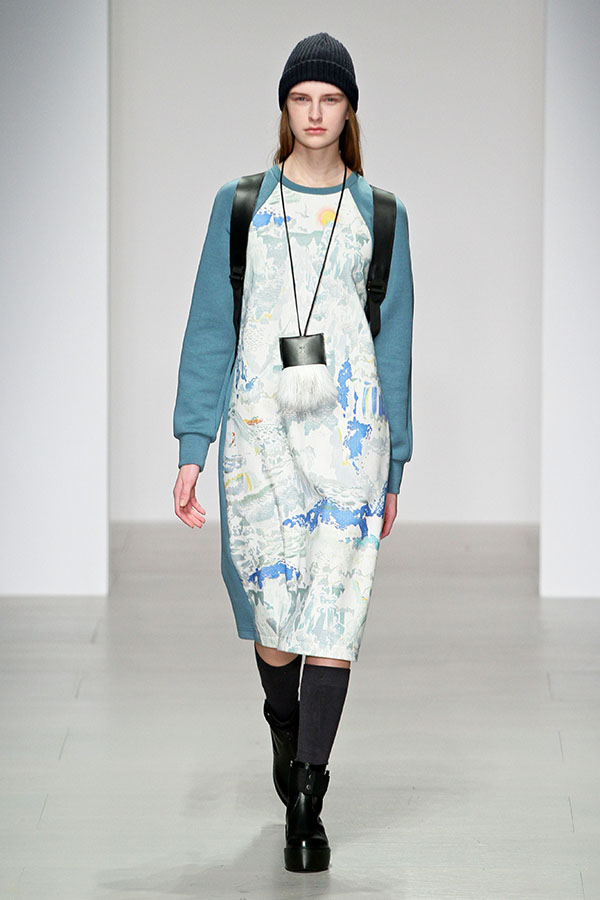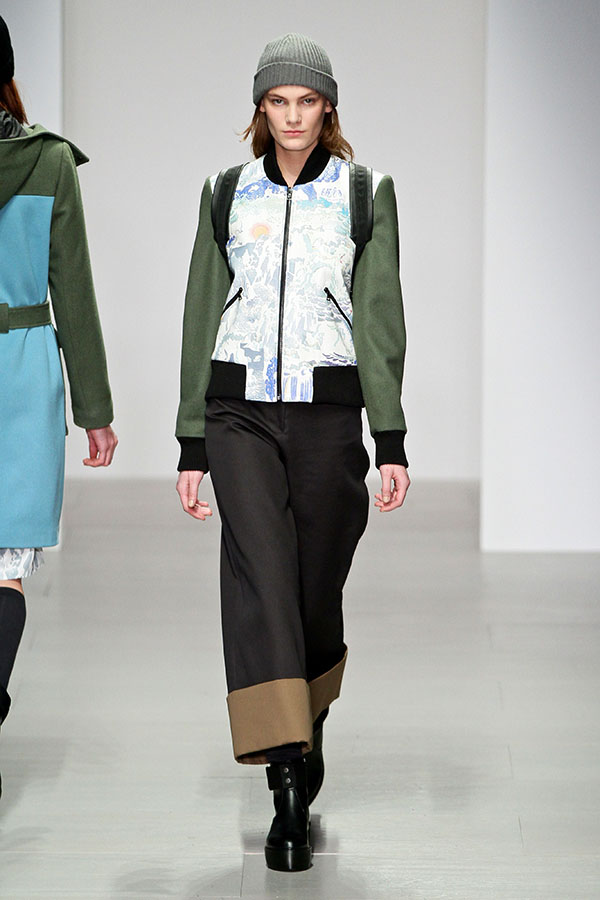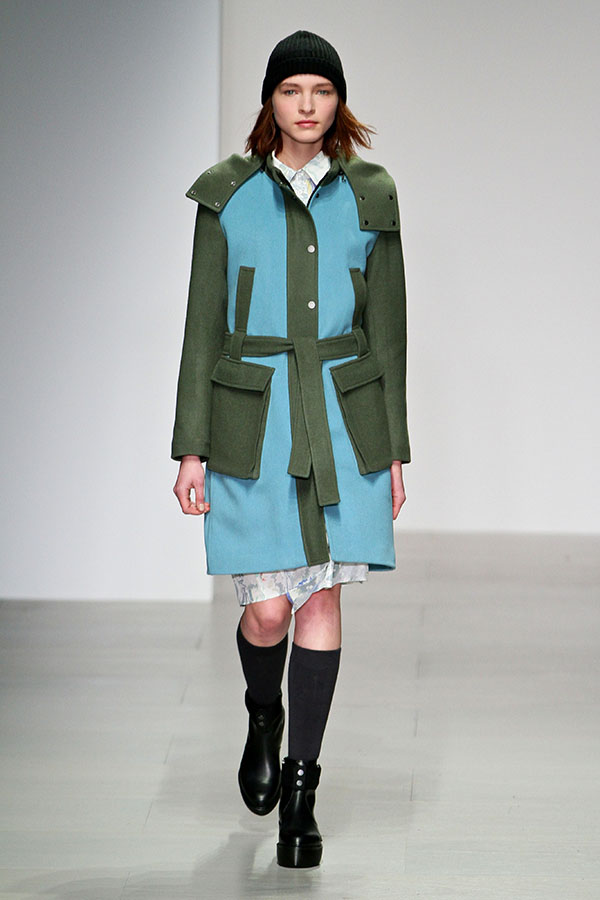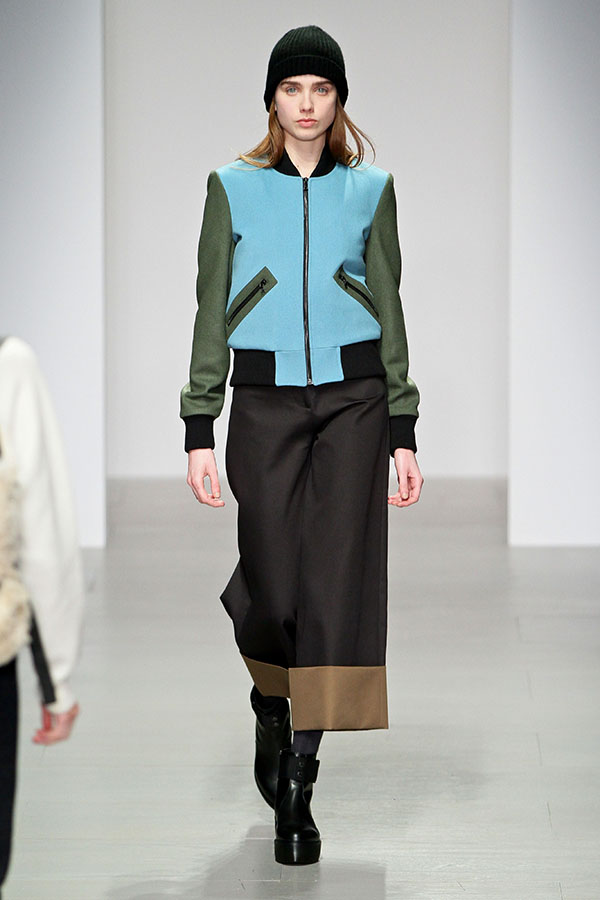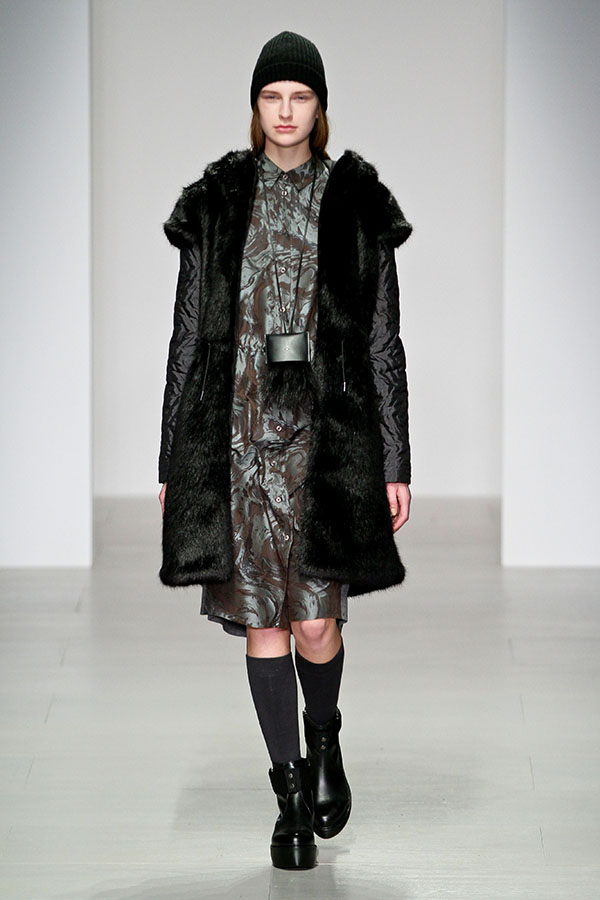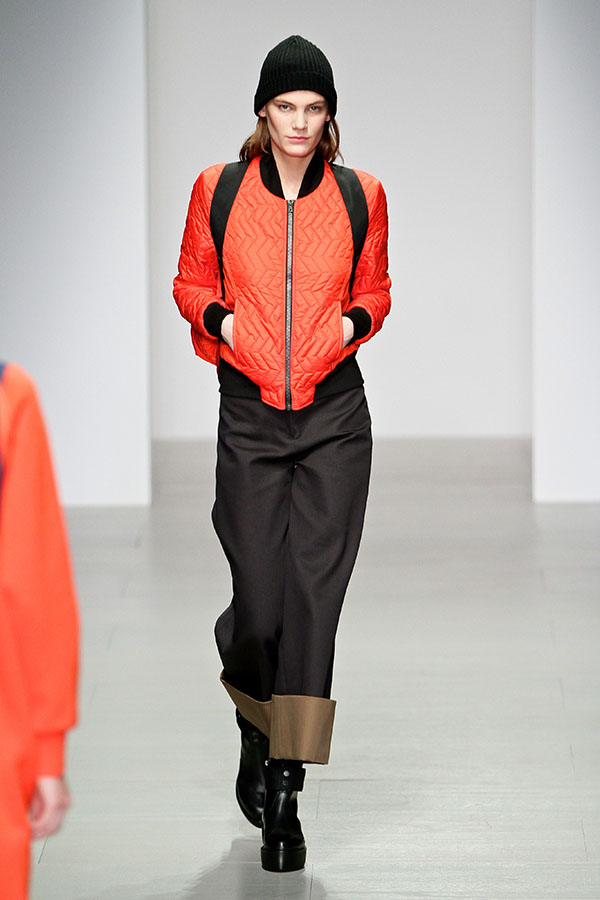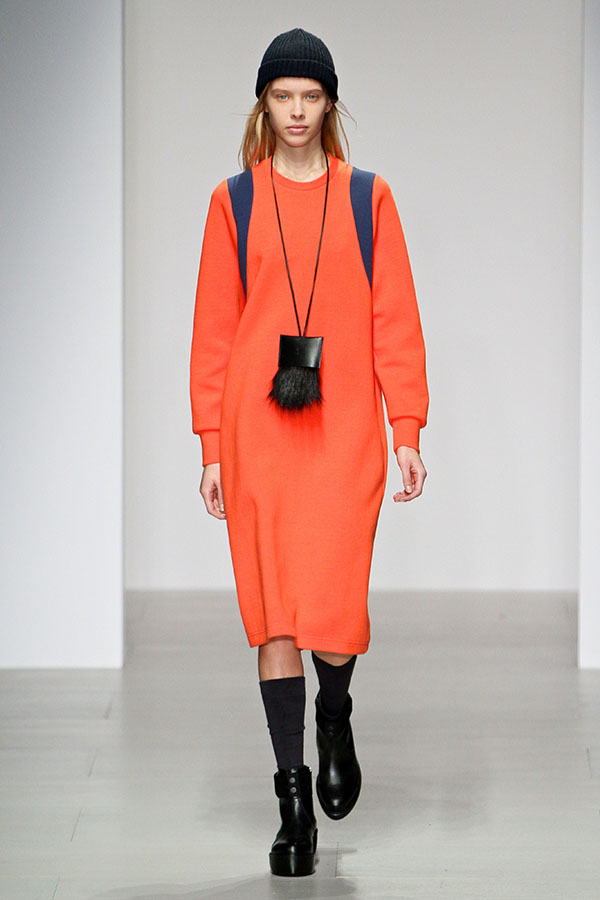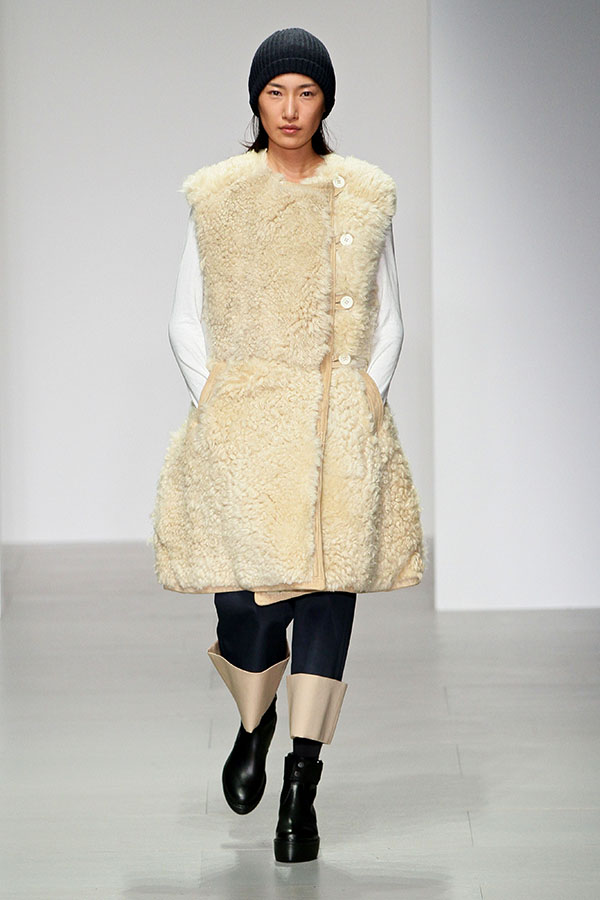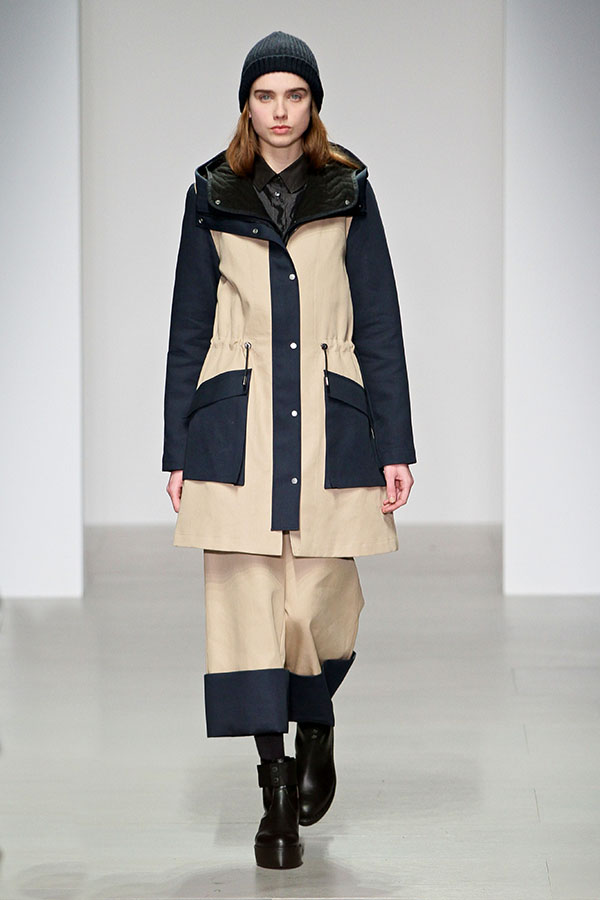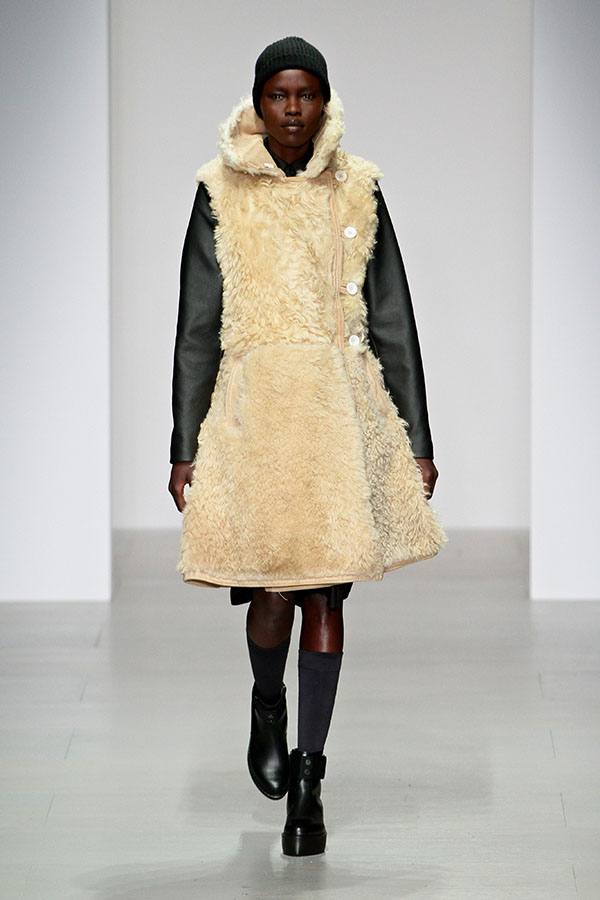 Words: Jonathan Socrates