We meet the founder of the latest wearable tech device… and boy is it wearable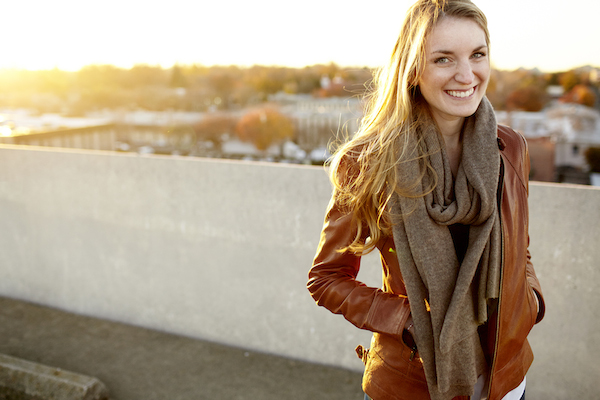 New York-based product designer Christina Mercando loves "discreet technology that integrates seamlessly into your life." So, increasingly frustrated at the lack of wearable devices for women who don't want to accessorise with an ugly chunk of plastic, she corralled a team of technologists and designers from the likes of eBay and Etsy, secured some impressive investor backing, and launched Ringly: a new line of smart jewellery.
The first product is a ring that can be set to subtly vibrate or light up for an incoming call, text, calendar alert, email or notification from all your favourite iOS and Android apps such as Instagram,Twitter, Snapchat and Uber. Tech notwithstanding, it's a thing of beauty: offered in three sizes from discreet to bling, plated in 18K gold and set with a choice of semi-precious stones including black onyx, rainbow moonstone, pink sapphire and emerald.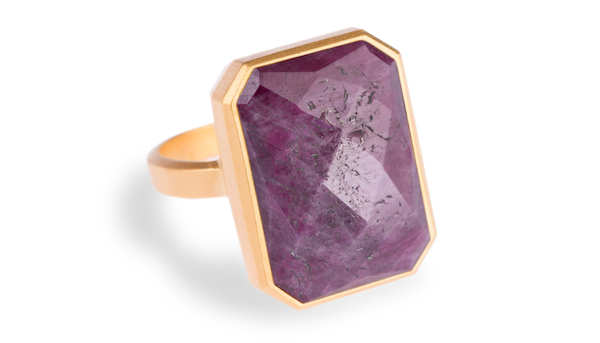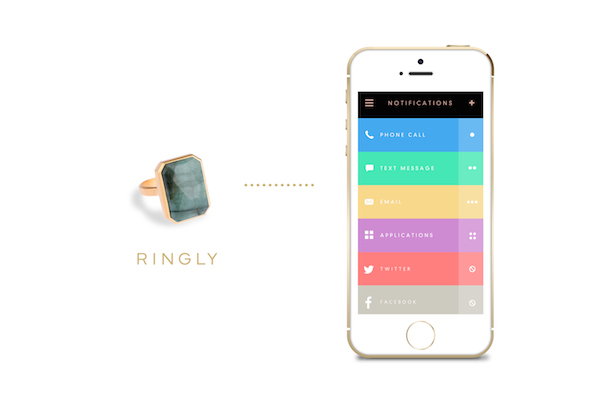 A moonstone that trembles when we get a match on Tinder? We like. And for all you early adopters, Ringly is currently offering 25% off the range on pre-orders, plus an extra diamond set into the band for the first 1000 customers.
While we scrabbled for our tablets, we asked Mercando a few questions about the startup and her own digital life.
What inspired you to create Ringly?
I continued to miss calls and texts from my friends and family because my phone was in my purse and I hated leaving it on the table during social outings. I also disliked feeling so dependent on my phone. I started to realize that a lot of my friends were having the same issue, so I thought to myself – "what if I could make my jewelry smart?"  I graduated with degrees in both Fine Art and Human Computer Interaction and I've always had a strong interest in bringing together the arts and technology. Ringly was a perfect way to do that.
What's your favourite piece in the collection?
My favorite is 'Into the Woods' which uses an emerald stone. We only carried a limited quantity because it's a harder stone to source but I love its characteristics. It has natural veins, making each piece look truly unique. The juxtaposition of technology and natural materials is something I wanted to explore from the very beginning.
Which tech tools or platforms have made the biggest difference to your life?
Technology has changed my life in so many ways; everything from Pinterest to Google Maps to Uber. I'm really excited for the next phase. I think wearables will have a huge impact in transforming our selves, our interactions and our environments.
What advice would you give to anyone starting their own company?
I've had lots of ideas over the years but when the idea for Ringly came to me, I couldn't shake it. I kept thinking about how cool it would be to have a cute piece of jewelry that helps you put your phone away and your mind at ease. My advice to entrepreneurs would be to pursue your idea if it's something that you truly believe in. Things get hard sometimes but you learn more than you ever thought possible and there's nothing more rewarding than seeing your vision unfold and having others believe in it too.
What are you reading right now?
I'm just finishing up The Goldfinch by Donna Tart. It's an extraordinary read and I would highly recommend it – although it is quite long.
 Words: Molly Flatt