Is it Vita Gottlieb's non-fashion background that helps her to approach the construction of garments with such fresh delicacy? Her SS14 collection, which cleverly blended striking print with subtle, pale citrus colours, was one of our highlights of the season, and epitomised the eclectic, filmic attitude her clothes have been bringing to fashion week since her 2012 debut.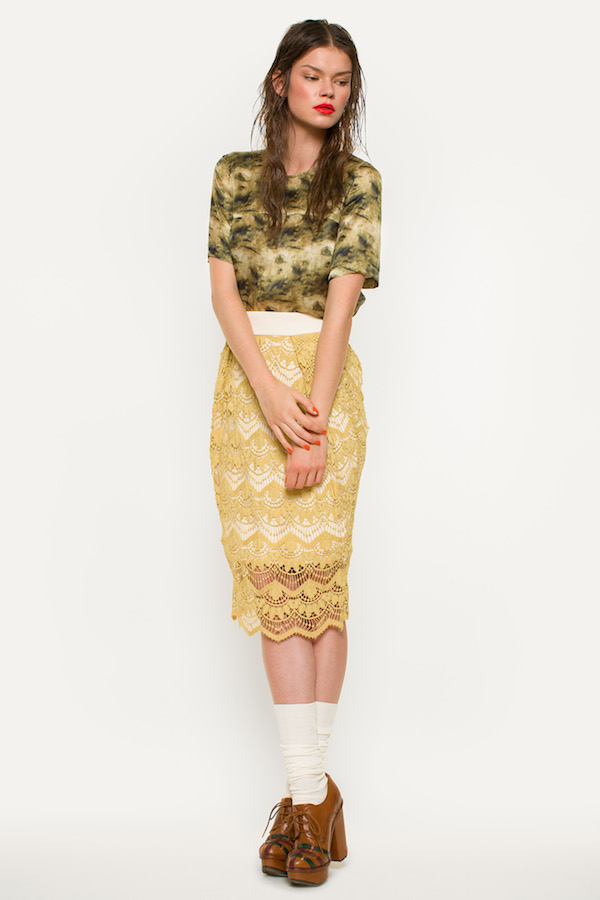 A History of Art graduate, Gottlieb completed her MA in Fine Art at Central St Martins in 2006, where her focus was on hand-printed wall-hangings and photography, and then spent several years working as a textile designer and directing short films before founding her eponymous fashion label. Without Doubt, the short film Gottlieb created to showcase her AW13 collection, demonstrates the director and the designer coming together in perfect harmony. Mixing strong, female sensuality with undertones of soft romance, the film embodies Vita's customer base: a woman who prides herself on embracing the dichotomy of both power and sensitivity.
PHOENIX spoke to Gottlieb about her label, the ever-growing relationship between fashion and film, and the future for her promising young brand.
You have a diverse background in the arts: art history, photography, film, textile design. What made you decide to bring all these influences together to start your own label?
I feel there's a connection in there somewhere with the form and concepts involved in everything I've done. In film, I was always interested in people on the margins of life – nomads, dreamers, adventurers and reprobates. I think those are still themes I'm inspired by now as a designer. With print design I felt frustrated with working in 2-D and really wanted to bring the textiles to life in a way that was more involved, working on the body and in a more sculptural, 3-dimensional way, and really being able to control the product more, oversee the whole process. And now I feel I can really bring all these elements together – using film and the moving image as part of the brand DNA, and textiles of course as part of the material body of the collections. In fashion you can indulge an interest in all sorts of other creative disciplines – film, photography, interior design, architecture, music – all of which I love to be involved in.
You directed and produced the fashion film featuring your AW13 collection. Can you explain what it's about and how your collection fits into the storyline? 
The film Without Doubt was inspired in part by the stormy relationship between French poets Rimbaud and Verlaine, and how that dichotomy of attraction/repulsion can drive us. In the end the poets helped inform the dynamic between the two female characters in the film and I hope helped create an atmosphere of moody sensuality with hints of violence. Hopefully the collection itself put forward some of that mood – multi-layered, metallic with both hard and soft elements to bring into play that dynamic. I loved shooting it! We shot in a beautiful, dilapidated old Huguenot house in Spitalfields and I'm now raring to direct another film…hopefully for AW14!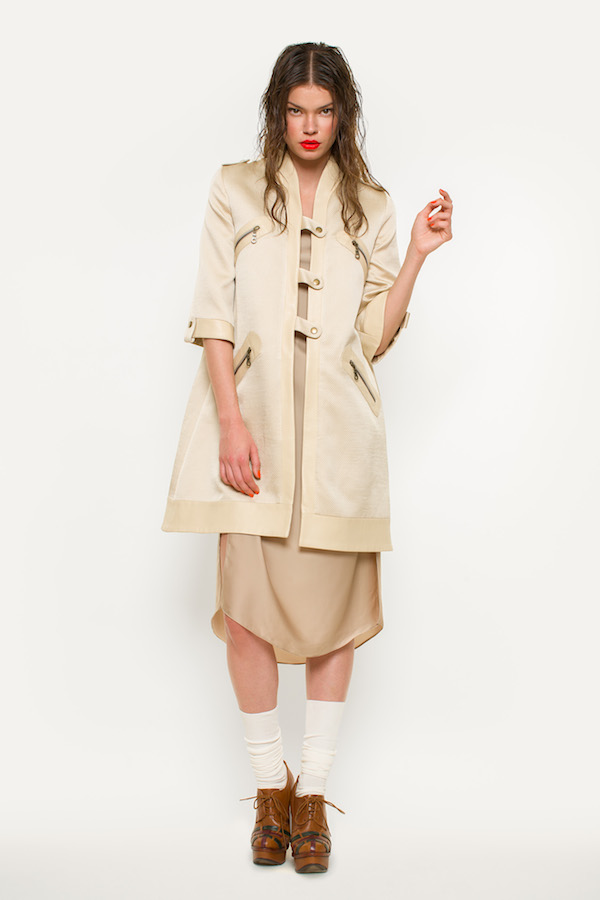 Thanks to modern technology, more and more labels are creating fashion films to showcase their collections. What do you think of the fusion between fashion and film? Why do you think the form is becoming so popular?
It's a great question and one I'm fascinated and inspired by. Being passionate about film, as a creative medium and a device to tell a story, it's important to me as a designer and as a creative to integrate film and the moving image into my label. I think it's become easier to make films but at the same time, it's not easier to make a good film, one that's relevant to the brand and to the story of the collection, or relevant to its own independent story. Production and kit costs are coming down all the time but it's a tough, intricate job building the structure of a film and tying it all together coherently into your brand message. Fashion is so much about dreams and fantasy, about drama and play – in this way I think film is a perfect compliment. It can be a wonderful and awe-inspiring fusion when it works!
What inspires you as a designer?
 So many things! Art, music, stories, hidden and secret things and places. I think at the core I'm inspired by travel, cinema and the people at the edges of life and society – those who dare to dream, dare to speak out, dare to live life fully. Nature inspires me hugely, both in the macro patterns of the natural world and by huge expansive landscapes – and the sense of this, the feeling of the sublime it brings you. I think in essence I'm inspired by a sense of awe and beauty.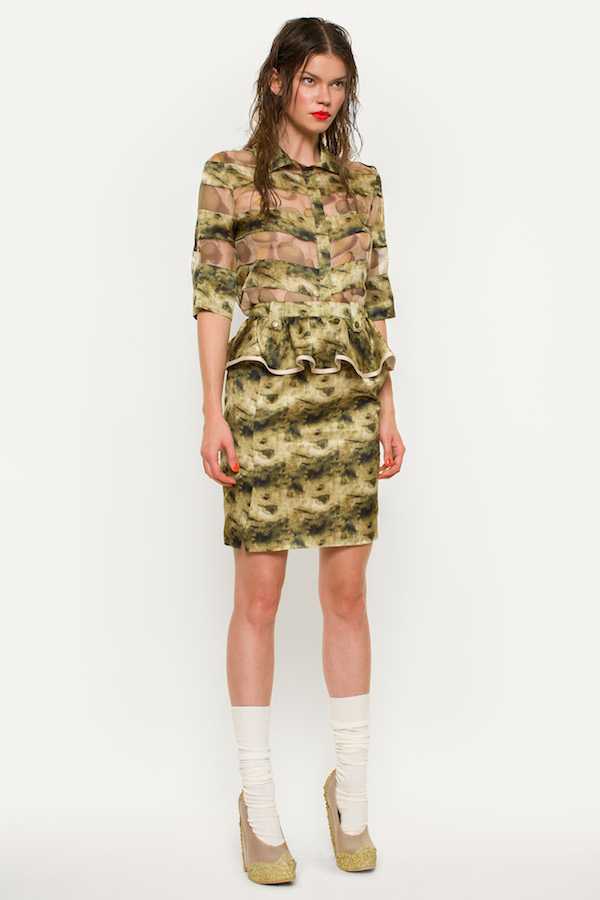 What's the future of your brand? Can you give us any hints about what to expect for your next collection?
It's looking exciting from here on in…I'm almost 2 years into business and I feel it's beginning to bloom. I'm showing with Fashion Scout this season during London Fashion Week, which is hugely exciting, as well as in pre-production on our next film. Then it's off to Paris for sales and I'm also doing a trade show in Tokyo this season. Finally, I'm in talks to collaborate with an exciting shoe brand, so watch this space!
Complete this sentence: "If I didn't work in fashion, I would…"
…roam the world writing, playing music, eating, dancing and burning the midnight oil.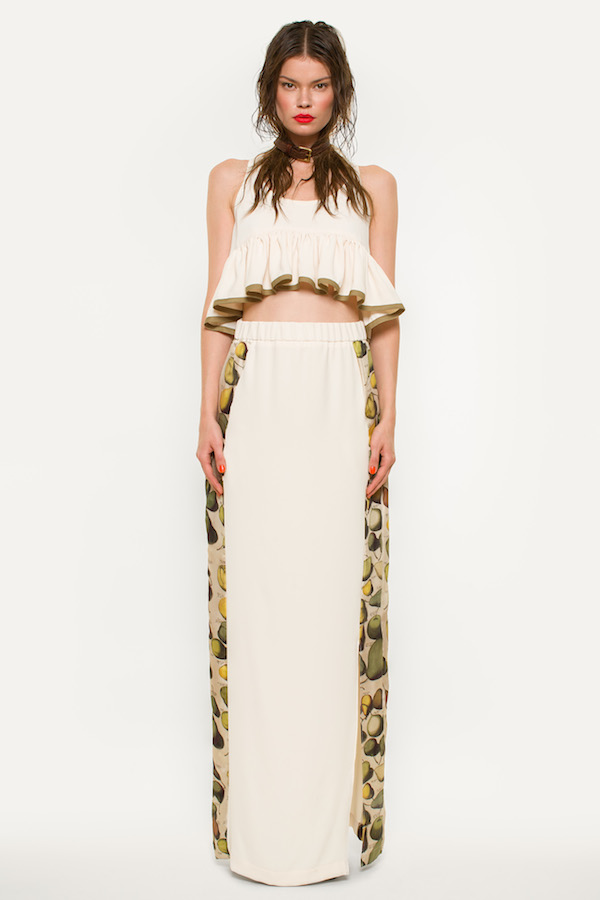 Words: Rachel Michaella Finn