Phoenix meets Diana Verde Nieto, CEO and Founder of Positive Luxury
You'd be forgiven for any hippy, hemp-ridden associations that are summoned from the  phrase 'ethical fashion', but prepare for an epic rebranding of style's long suffering relationship with sustainability – for 2014 it's getting a new face.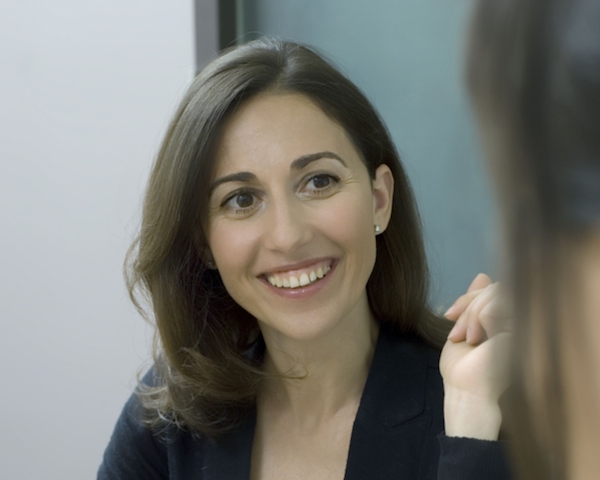 We met Diana Verde Nieto, CEO and Founder of Positive Luxury, the UK's first online interactive consumer global trust network, a company that awards their 'Butterfly Mark' to brands and businesses that take concerted steps towards social and environmental sustainability. Diana tells us about both the troubles and triumphs of uniting fashion and sustainability, and reveal which brands are at the forefront of the ethical fashion revolution.
If you want to delve further into this issue then click here to pick up a copy of our ecology and environmental-themed HEART'S ARE WILD issue…
What do you see as the key driving force for the sustainable fashion market in 2014 and why? 
2013 was the year that corporate sustainability was thrust into the limelight for all the wrong reasons – such as the Angora fur scandal. The spread of social media means that consumers have access to company information like never before, meaning brands have no place to hide.
I think that the driving force of the fashion market to invest in social and environmental sustainability is economic sustainability and growth – 88% of aspirational consumers say that they will buy and encourage other to buy from social and environmentally responsible brands (Nielsen, 2013).
Are there any new brands or retailers taking ethical fashion and conscious shopping to the next, more contemporary level that you're personally excited by? 
Stella McCartney is for me, one of the leading sustainable luxury brands. The fashion label practices a strict policy for using no leather, fur or exotic skins, and a number of products are being created using only organic and biosynthetic materials.
Donna Karen has also recently announced that they will be teaming up with one of our Brands to Trust, Elvis and Kresse, who make accessories from reclaimed fire-hose material: "We've got to re-engage the consumer…There are so many clothes out there…I think we need to recycle more & more" (Ouiya, 2012).
In your opinion, does ethical have to mean more expensive or is it possible for high street brands to change their processes without affecting price points? 
Ethical fashion should not be a trade-off between high street and ethical companies; it should be the 'normal' way that fashion brands do business – taking into account the environmental cost of doing business as well as the human cost. The Kering group has been doing groundbreaking work developing their EP&L to be launched in 2016 at group level.
As natural resources become scarcer, doing business in a sustainable ethical way will be the smart way to do business and perhaps the way that will still manage to maintain sustainable economic growth.
Do you see honesty and transparency as important factors for brands taking a step towards more ethical productions? Do you feel consumers increasingly want to know where what they're wearing is from and how it's produced?
Absolutely! Honesty and transparency are key. Consumers are increasingly demanding that businesses take responsibility for all of their activities, it's seen as a betrayal to find out that a trusted brand is behaving unethically. (Nielson 2013).
This is going to have an effect on businesses, as sustainability will become less of a niche department and more integrated, through sourcing, manufacturing all the way up to retailing.
Do you feel it is consumers (demanding more ethical fashion) or ecologically aware brands (encouraging consumers to shop more consciously) that is working to drive ethical practises in retail and fashion? 
People don't generally think "I want to buy an ethical dress," they think "I would like to look great for that date"; having said that they don't want to spend money and then discover that their purchase was made with forced or child labour.
People want to do the right thing, but they don't have time to research what brands are good. That is why we created Positive Luxury to be able to bring information to people about the social environmental and philanthropic actions of brands and help people make the right choices.
How can brands and businesses put the idea of 'slow fashion' into practise while still maintaining sales and not losing out to competitors? 
To a certain extent it is about changing the behaviour of the consumer and the way we shop. I think quality and craftsmanship will become a bigger focus – buying lasting quality and timeless classics, and knowing where and how things are made. Ultimately it's all about money, people don't have as much money as they used to have to keep buying brands that only last you one or two washes and then have to be thrown away.
Thanks to Maxine Rushworth from Edelman