Common themes of the UCA Rochester's show were centered on luxe minimalism, body armour and the modern traveller. Below are just a few of the many standout designers from the show.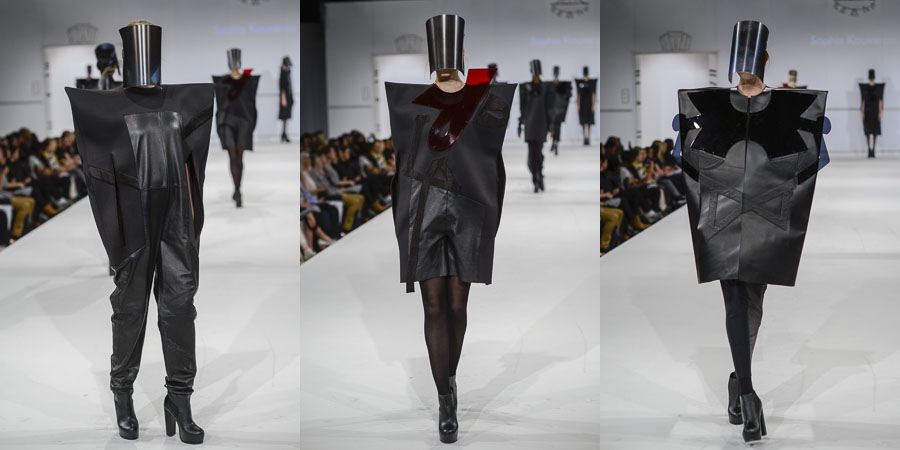 First up was graduate Sophia Kouvarou. Entitled, 'A Light So Dark', Kouvarou's inspiration for her collection came predominantly from X-Ray films. Garments were highly structural, creating armour around the body, and faces were shielded by black visors. Overall, the silhouette created was boxy and bold, producing the image of a powerful, fearless being.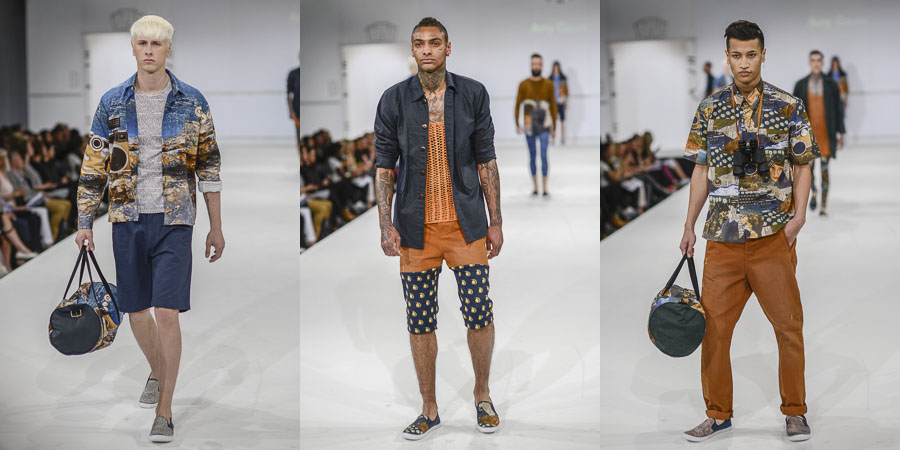 A recurring theme for UCA Rochester, Amy Gaunt's collection gave way to the explorer, featuring graphic printed shirts, rolled up orange trousers and patterned duffel bags. Though Gaunt's original inspiration stemmed from men's holiday wear in the 1950s, the look was modernised by layering long oversized shirts with loose shorts. Gaunt continued the theme of history however by using images of classic typewriters, telephones and vintage cameras as the print for her garments.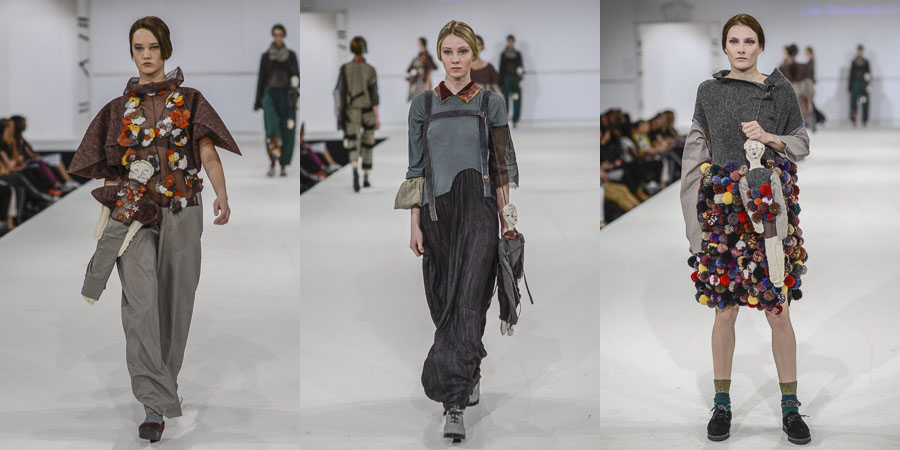 Next up was Lida Diamantopoulou. Titled 'The Macabre and the Beautifully Grotesque', the collection took inspiration from puppetry at the Bauhaus. Thick knitwear and clashing textures dominated the show, whilst voodoo like dolls draped across the models, and paper flowers decorated the neck. Throughout the show a distinct feel of heritage was present, from the woollen fabrics to the patchwork garments, and Diamantopoulou's inspired theme of puppetry was clear as she used colourful pom poms to create a skirt, and models appeared almost as toys themselves in oversized theatre like costumes.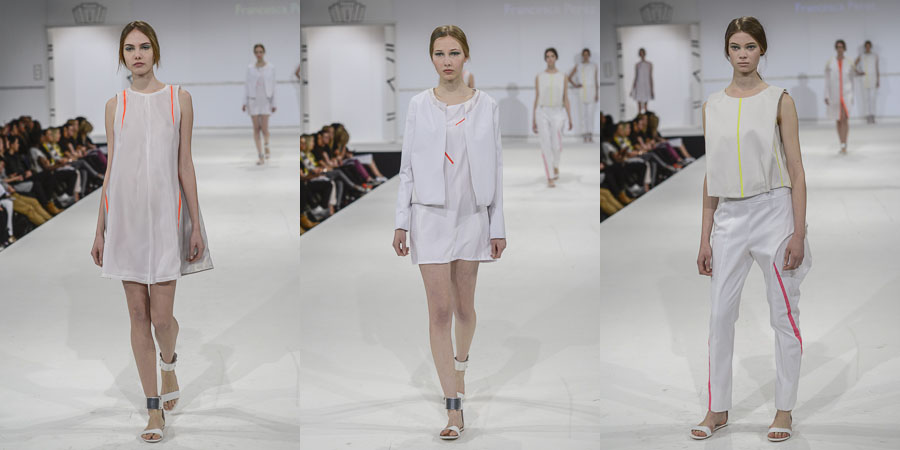 Minimalism was the key theme for Francesca Parez's collection, next to show. Parez used levels of light as inspiration for her garments, and aimed to capture light through the effect of stained glass on fabric. The bright white's used in her designs acted as a backdrop for the striking stripes of light that ran down them. Puffa jackets, loose linen shirts and metallic sandals meant that light was reflected from all angles.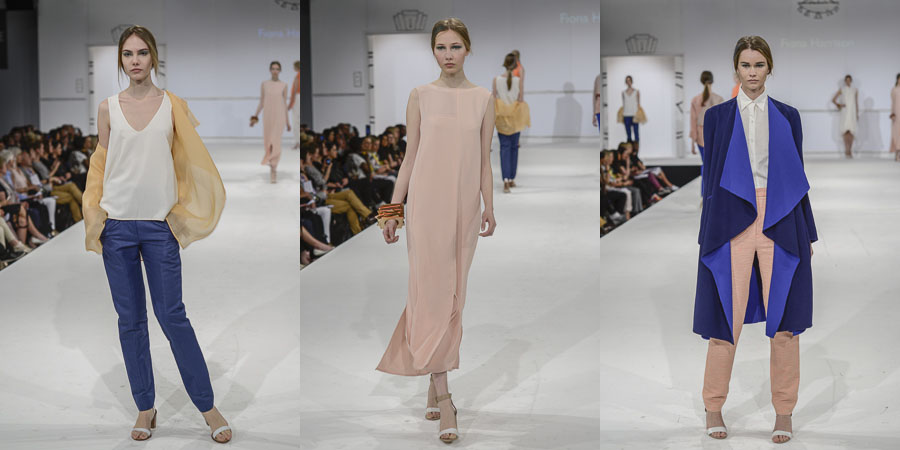 Last of the standouts, Harrison Thom looked towards the intrepid traveller to create his collection. Thom looked to the idea of identity and belonging when designing his collection, clearly apparent from the wide range of characters that were represented. Each look took on a new identity, from large white puffa jackets paired with mustard coloured beanie hats and bulky hiking boots, to a bright turquoise knitted jumper with matching woollen trousers. Some looks were more unique than others, covering the majority of the face with a thick polo neck, whilst others were more paired down with darker colours of navy blues and grey hues.
-Catherine Earnshaw
– Photography: Naian Feng
CLASS OF 2013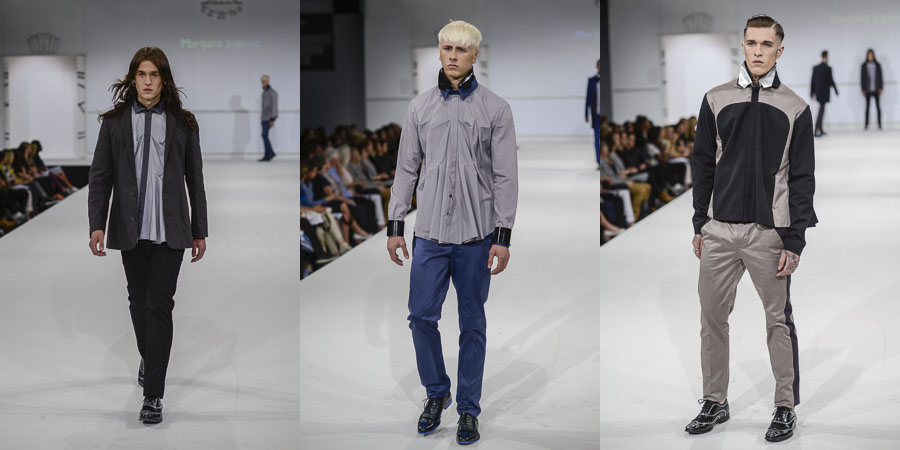 Marijana Jugovic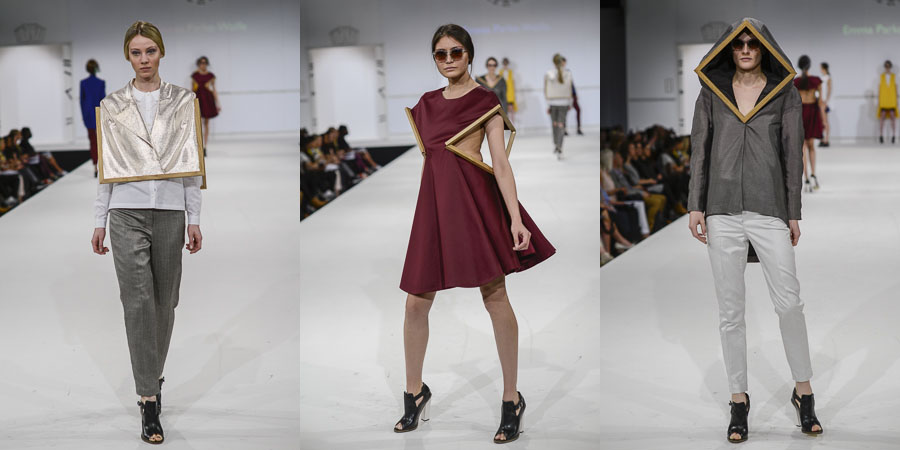 Emma Parke Wolfe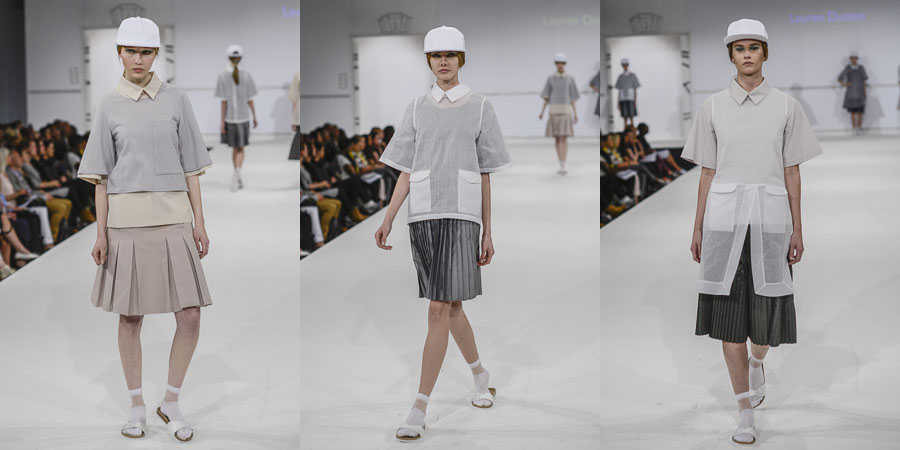 Lauren Dutton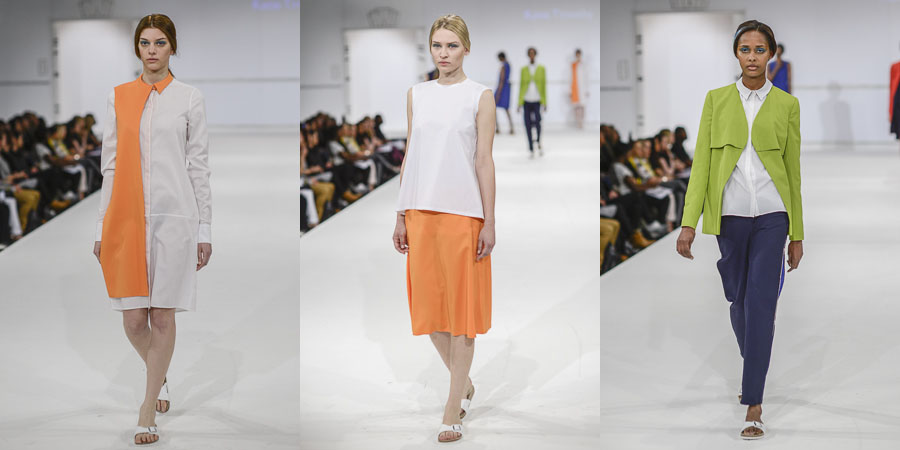 Katie Timothy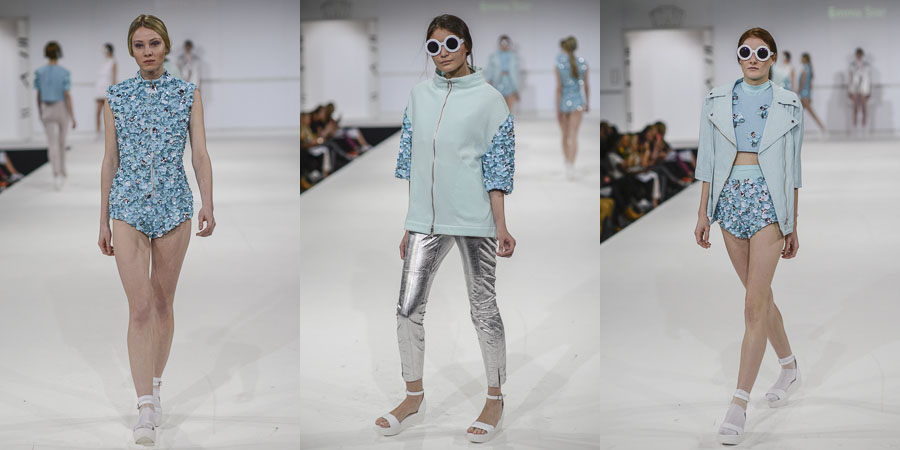 Emma Star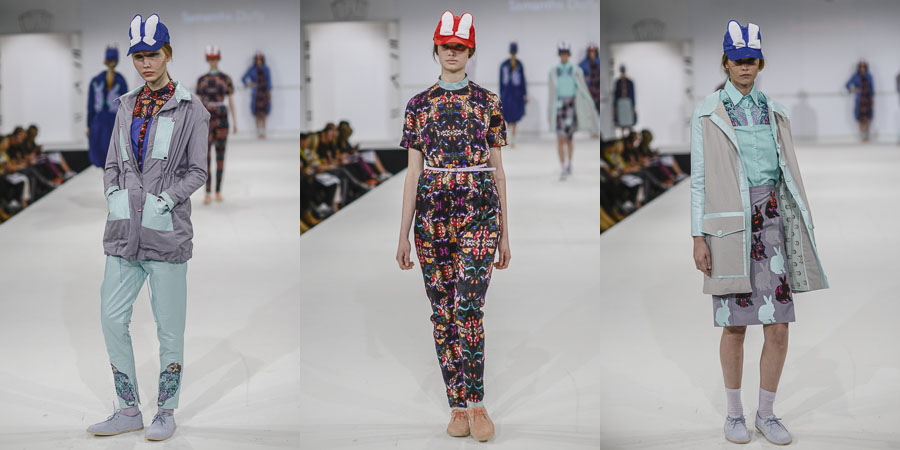 Samantha Duffy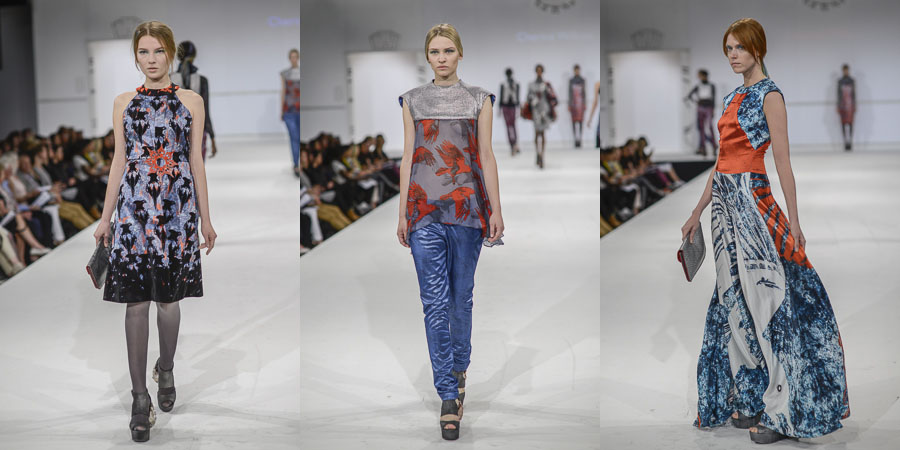 Cerice Wilkins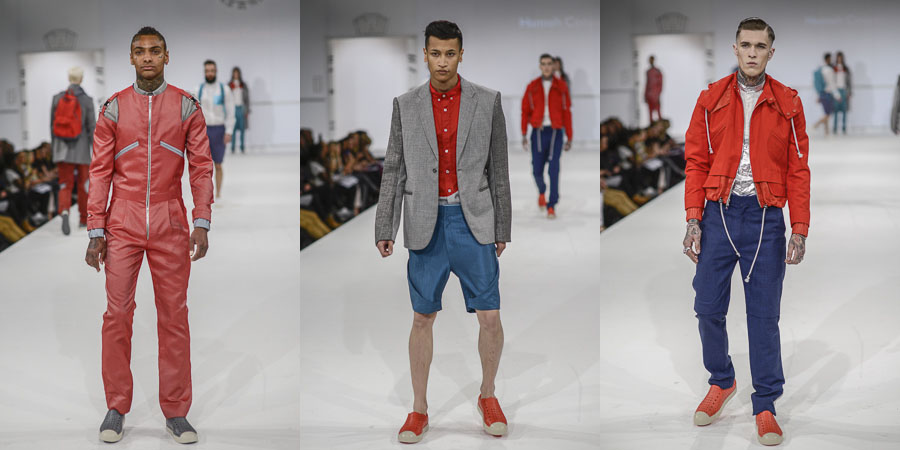 Hannah Cooper Lara Waghorn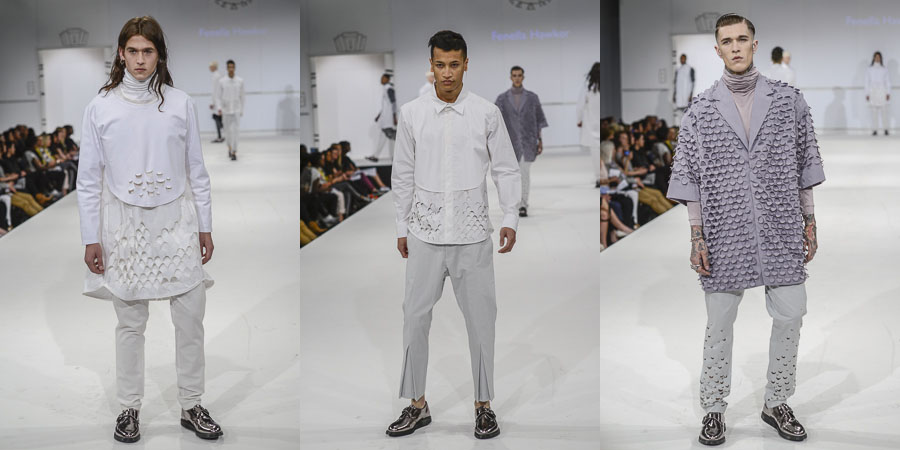 Fenella Hawker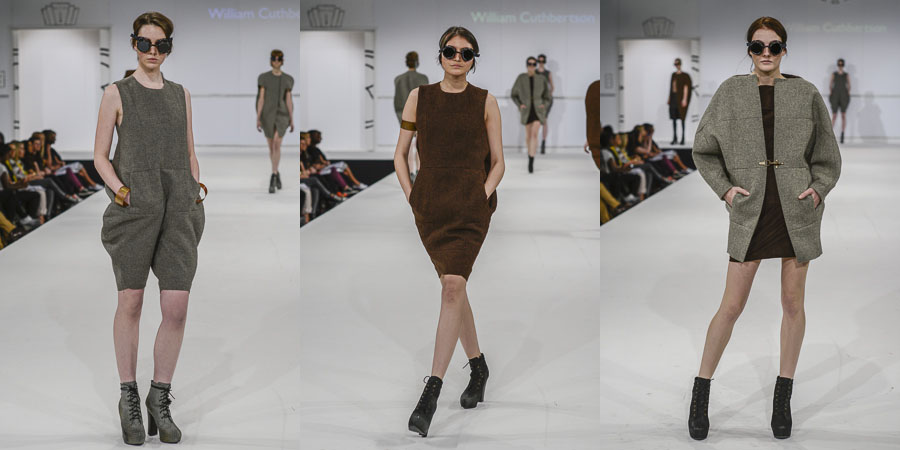 William Cuthbertson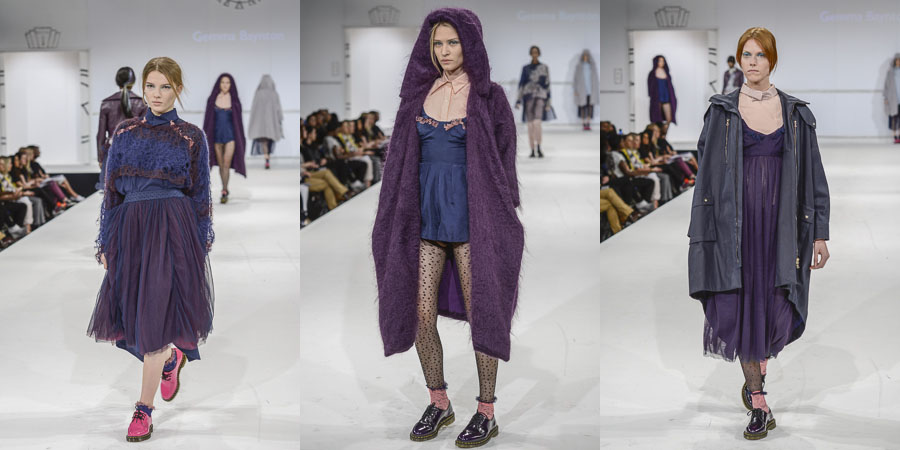 Gemma Baynton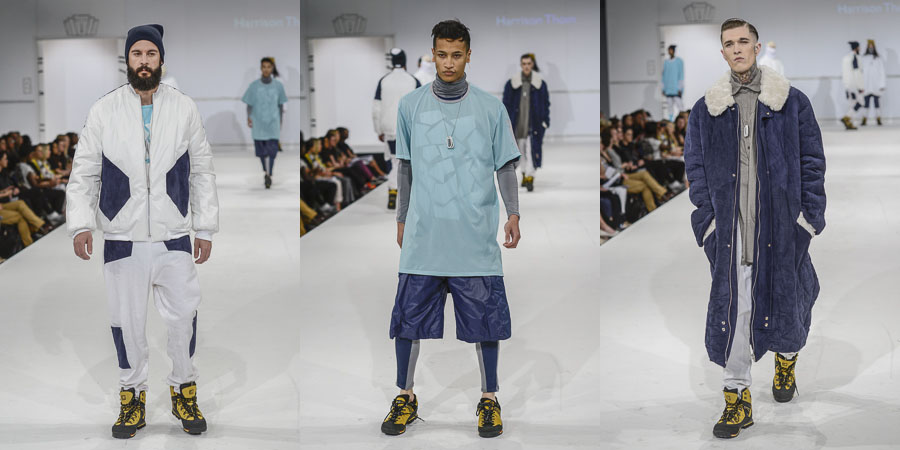 Harrison Thom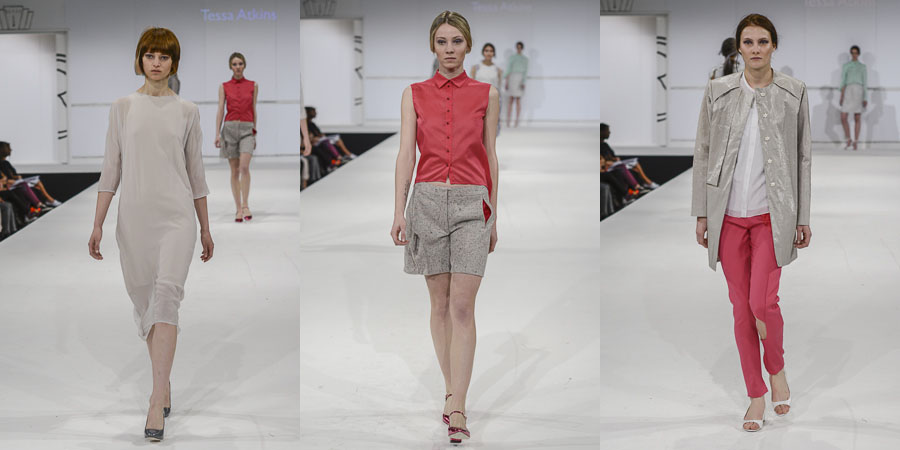 Tessa Atkins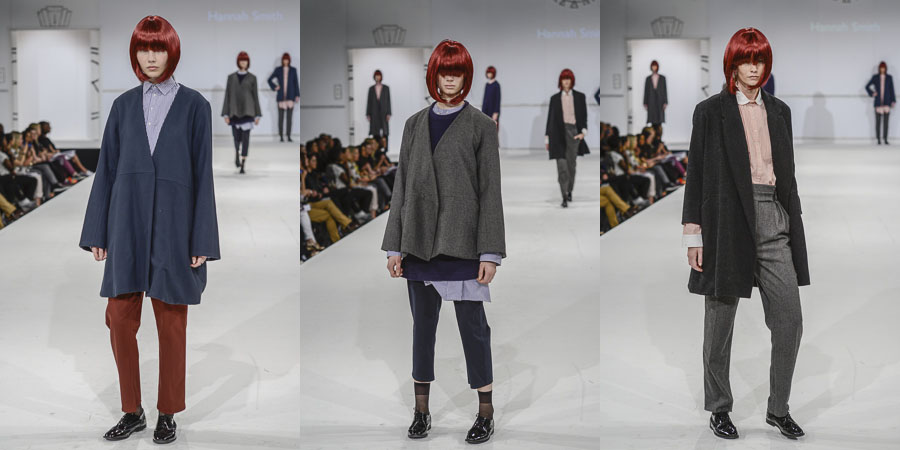 Hannah Smith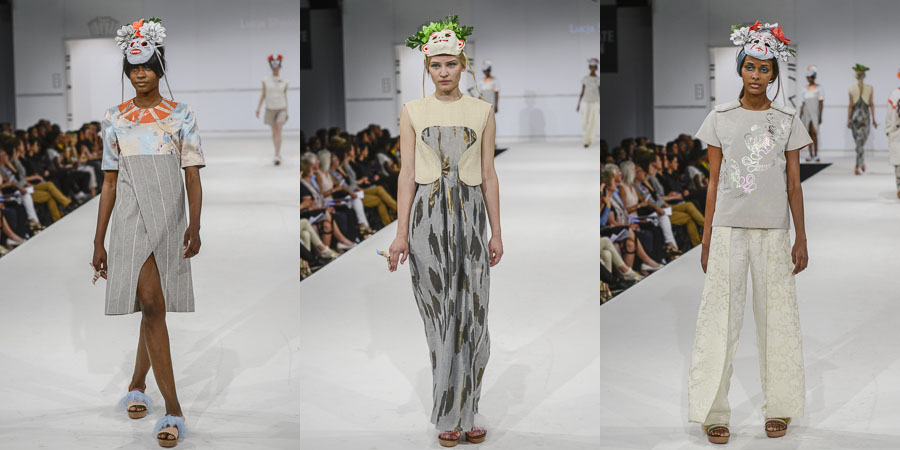 Lucja Sliwinska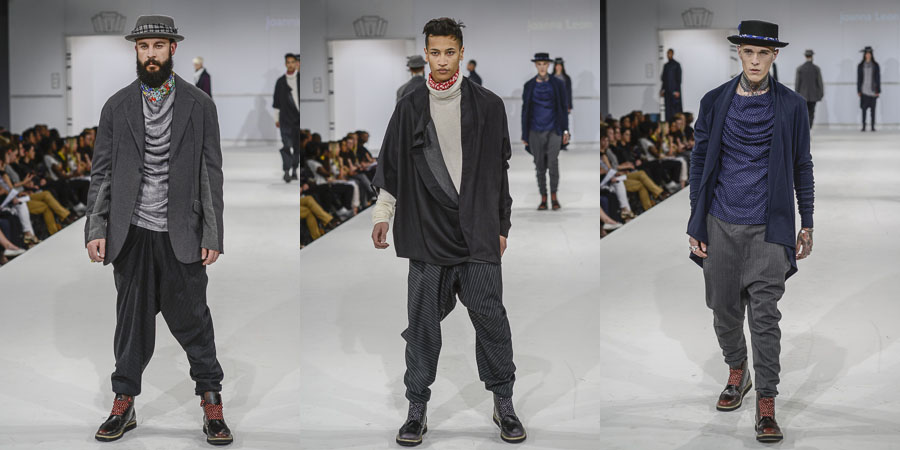 Joanna Leon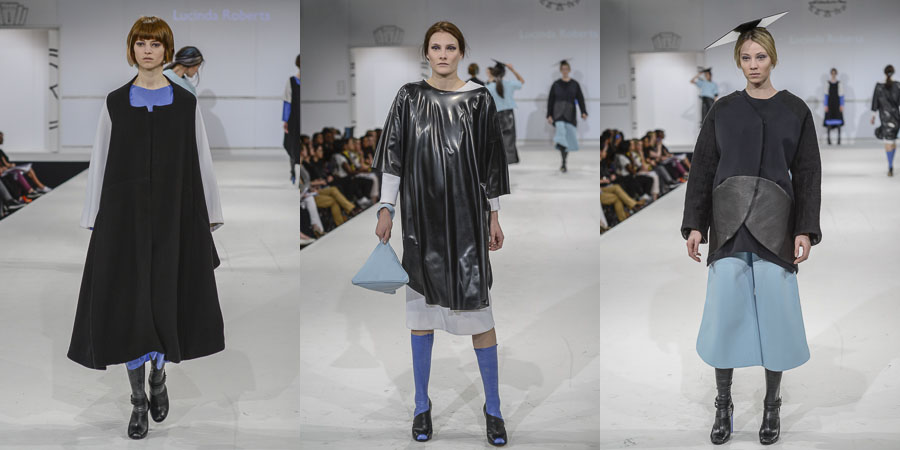 Lucinda Roberts