Culminating day two of the whirlwind of talent that is Graduate Fashion Week, UCA Epsom students showcased their variety of collections. The thirst for innovation was felt throughout the designs, they were quirky, original, and finely presented. The only way to describe the show would be some sort of surreal dream where suddenly the most mundane of objects were strutting down the catwalk.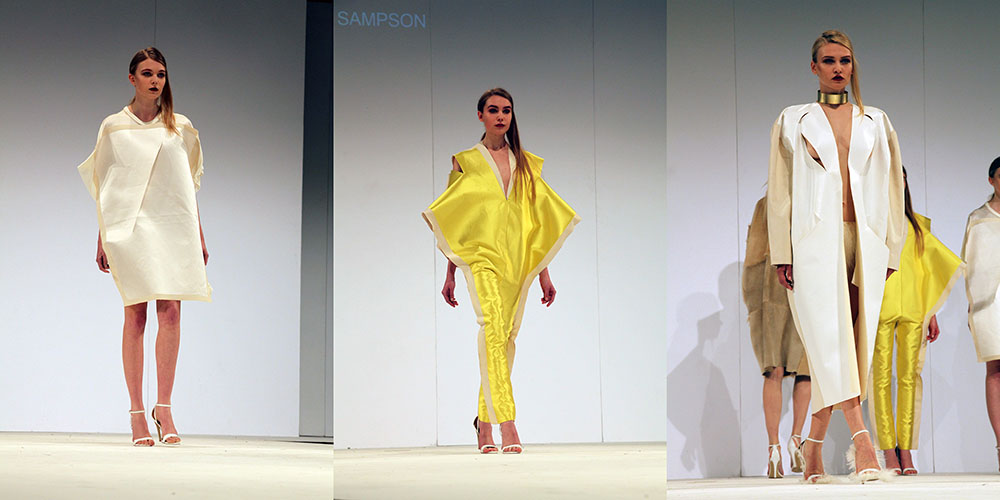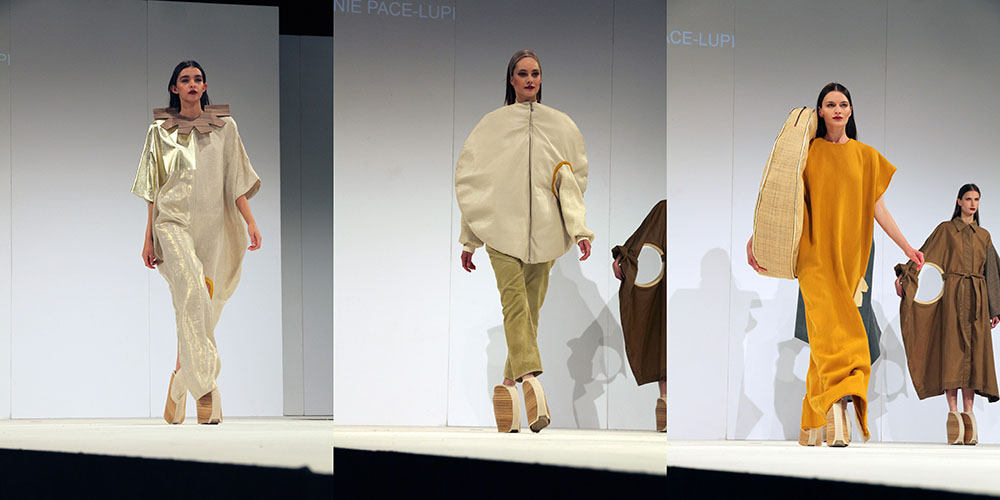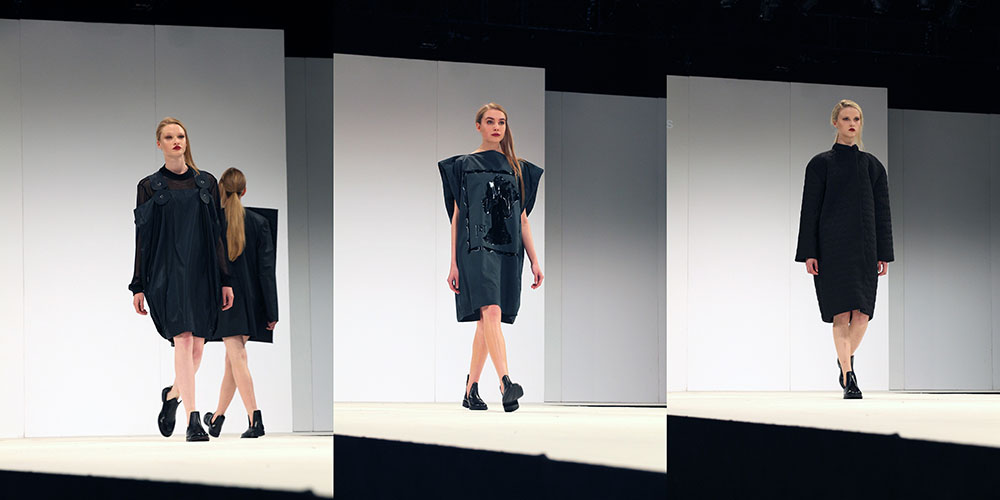 Tracey Sampson kicked off the show with a pristine nude and fur selection. The clinical garments that could easily belong in a Lady Gaga or Grace Jones video and footwear similar to Celine's now famous furry sandals. Melanie Pace-Lupi seemingly extracted her collection straight out of a lumberjack's dream. Wooden clog shoes and prints, tools, saws, and massive accessories screamed out for our attention. Similarly Yania Harris took us on a trip down the post office, with stamps and literal massive envelopes placed on the models backs and adorning well structured coats that provided masculine shapes.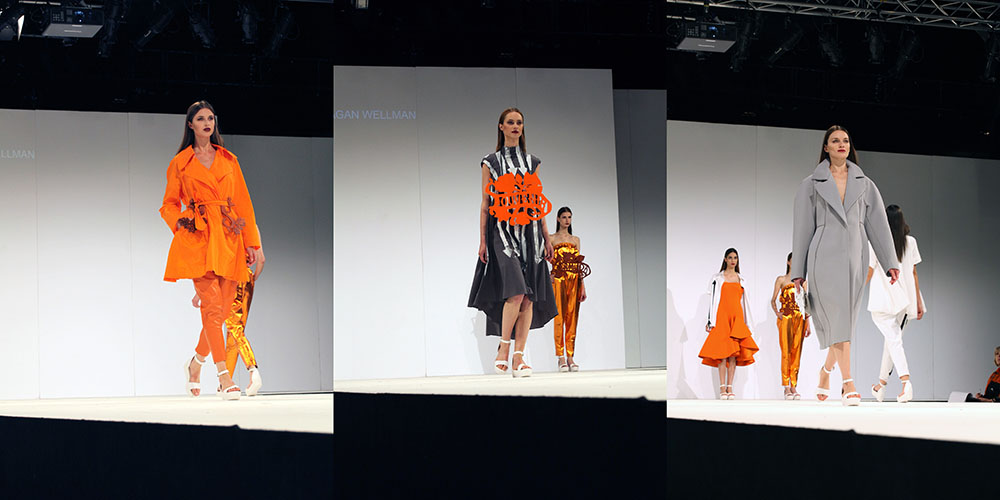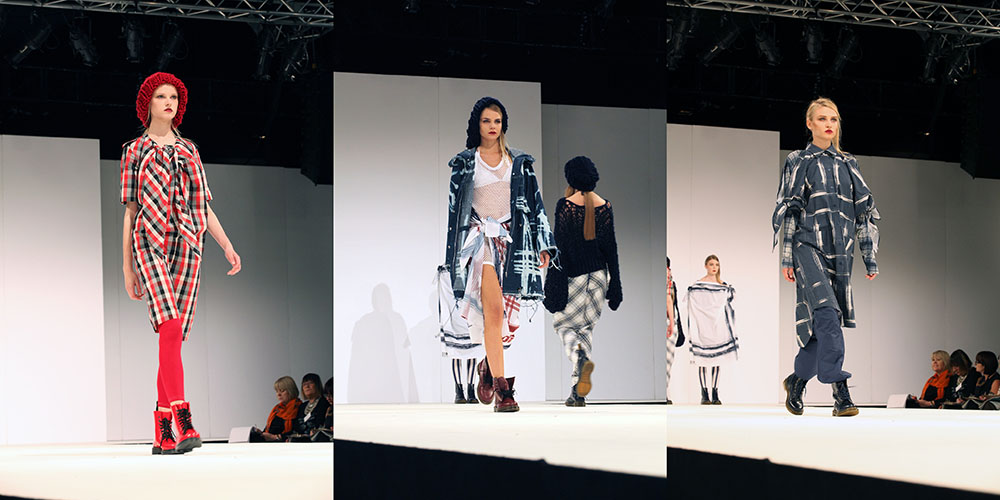 Meagan Wellman paraded her Bermuda heritage on the catwalk, with oversized brightly coloured necklaces that read 'Souvenir' and 'Bermuda' and were juxtaposed with the mainly monochrome colours of her early 20th prisoner inspired looks. Grunge was kept alive by Sian Lewis, who's 90s outfits channeled Courtney Love and Vivienne Westwood via tie-dye, denim, and heavy wool 'rastacaps'.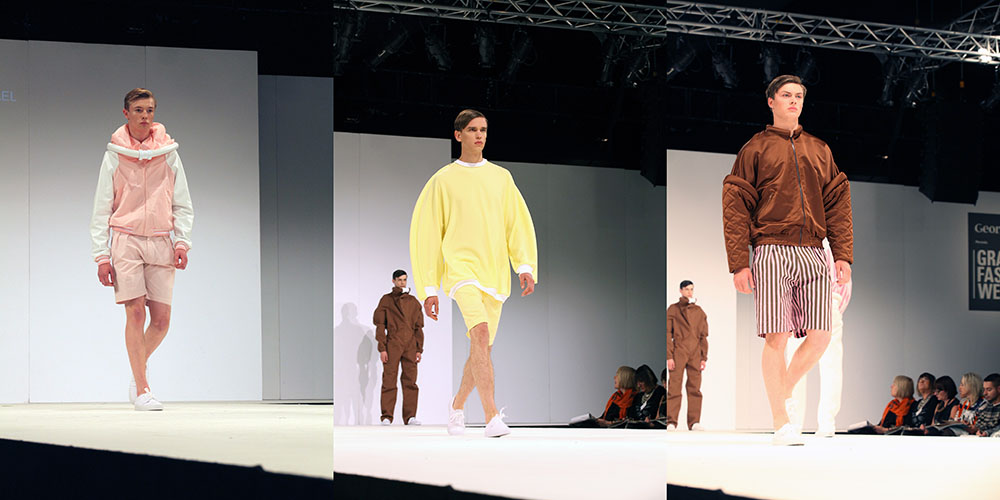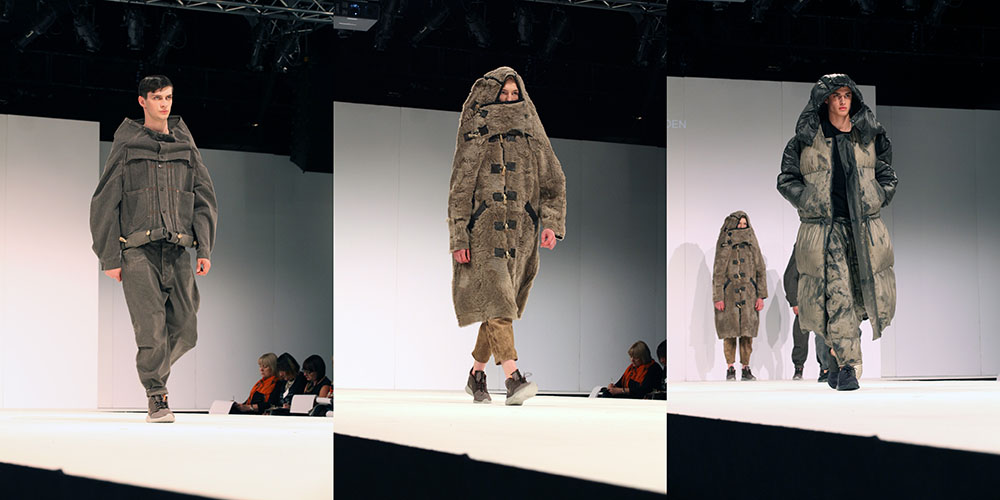 Menswear designer Maria Michael, showcased astronauts and spaceships in a collection inspired by 1968 film 'A Space Odyssey'. Synthetic fabrics and nylon were mixed alongside tube like structures that shaped the primarily pastel hued garments. With the sound of a wind storm and growling of beasts, Bradley Snowden was our menswear pick, a variety of padded oversized parkas, coats, and weather-proof garments.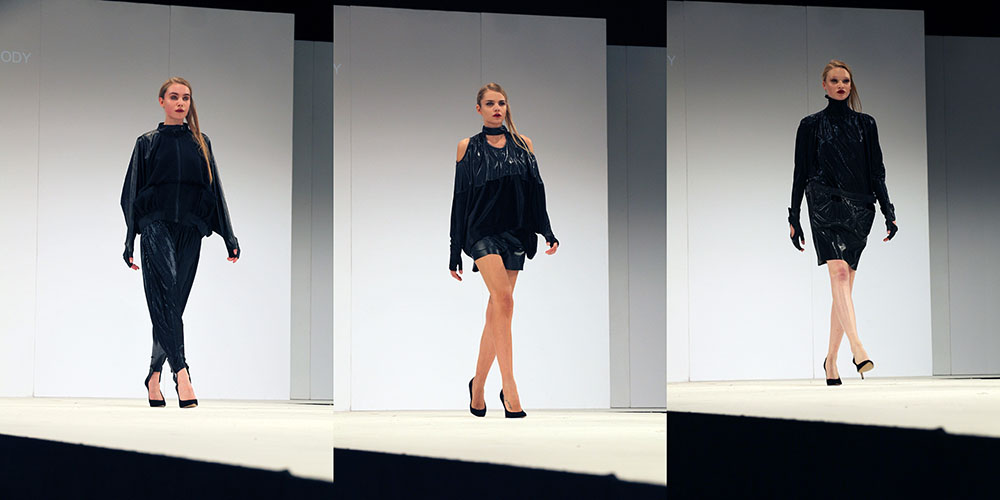 Closing the show and taking us into darker territories, Molly Trubody made her models embody bats. Mixing jersey and leather fabrics she gathered inspiration from films such as Dracula and The Adams Family and created haunting gothic silhouettes.
UCA Epsom has done a stellar job in nurturing the raw talent that was displayed on the catwalk, we expect big things from this bunch.
– Walter Ugarkovic
– Photography: Justin van Vliet
CLASS OF 2013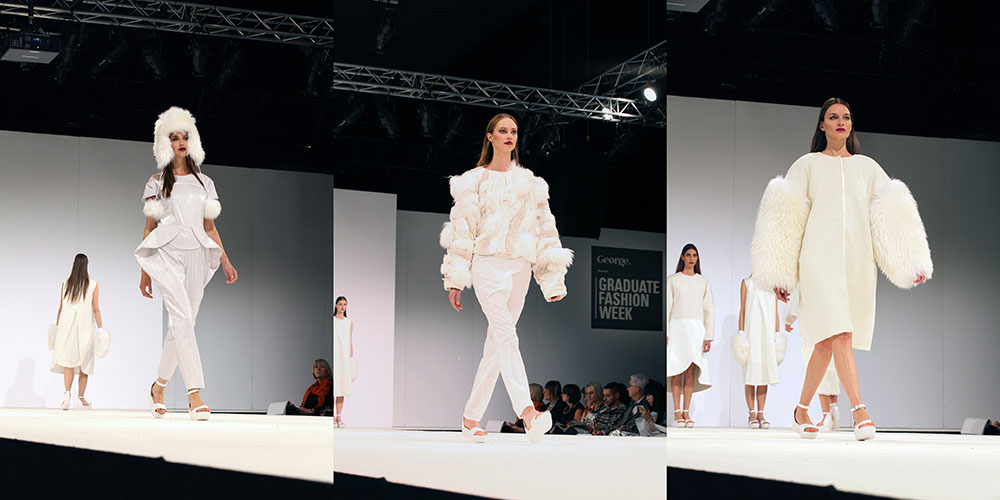 Zara Oxborough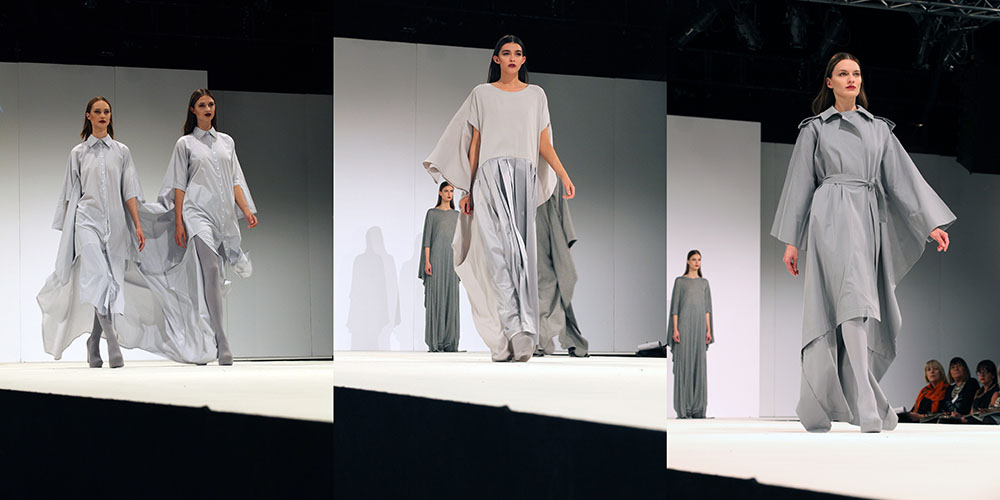 Edelina Issa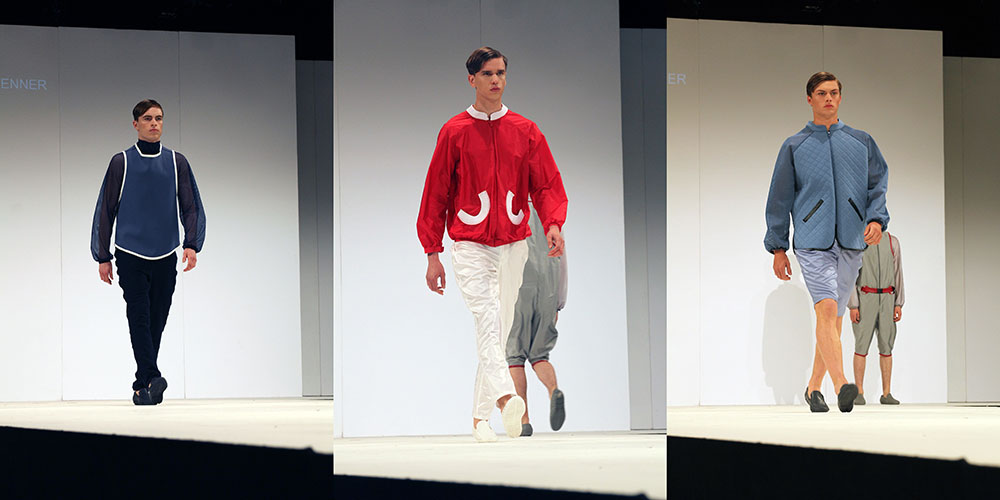 Sarah Venner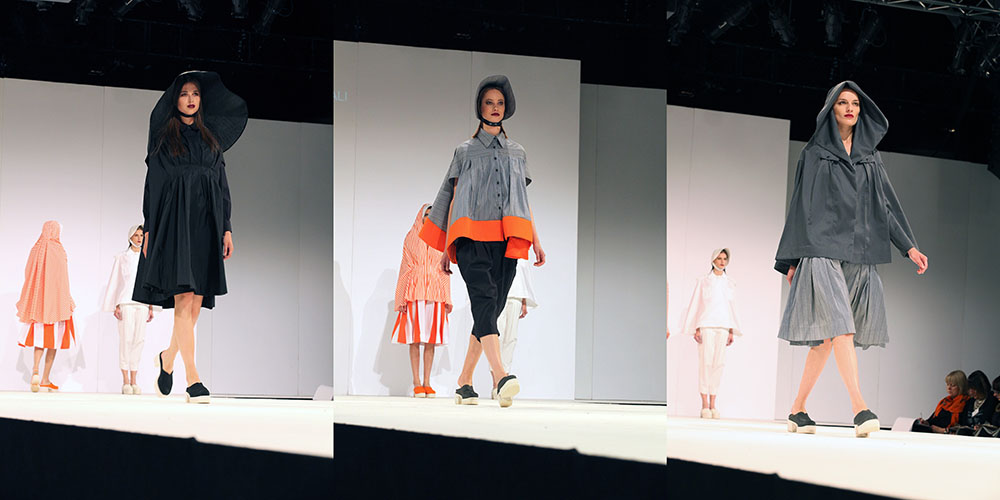 Danya Sjadzali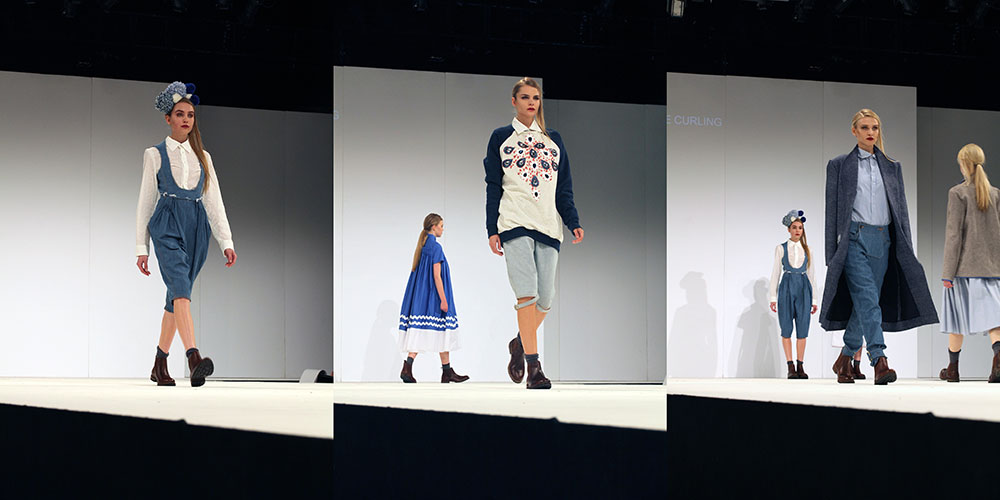 Brooke Curling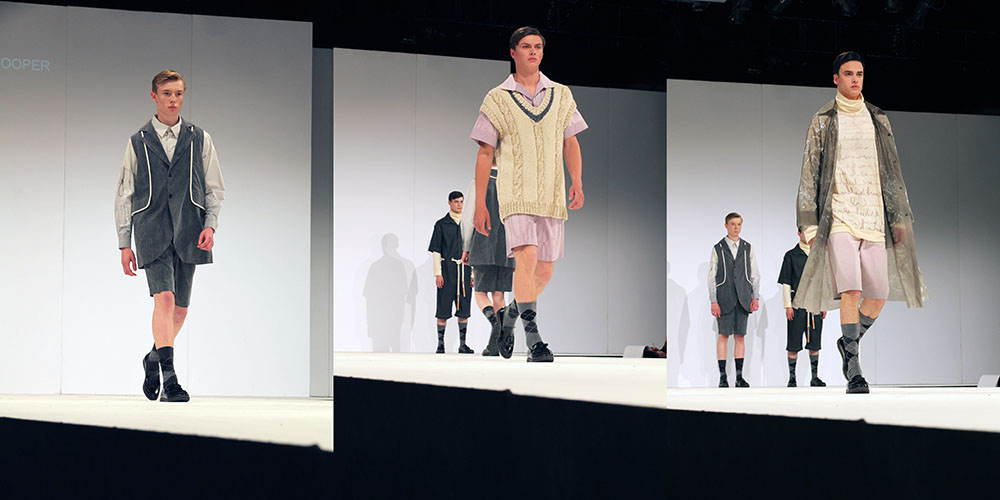 Lydia Cooper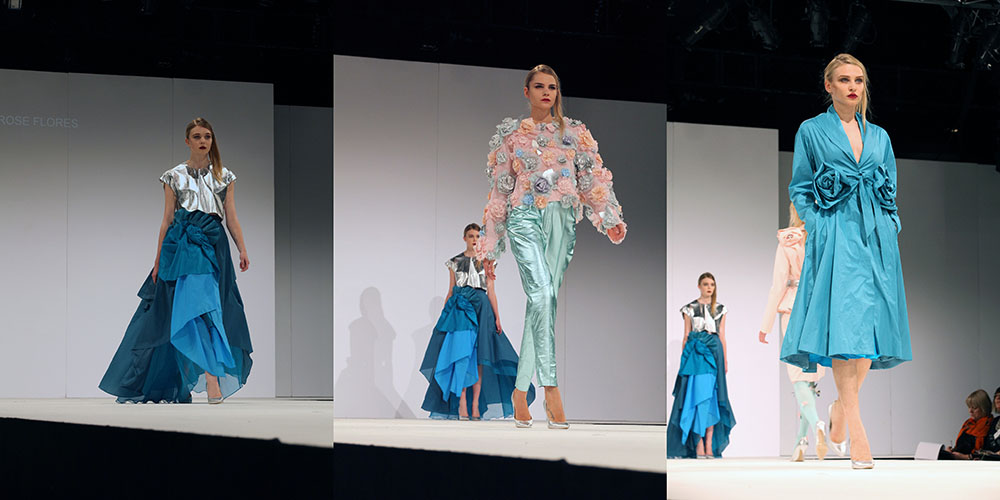 Hannah Rose Flores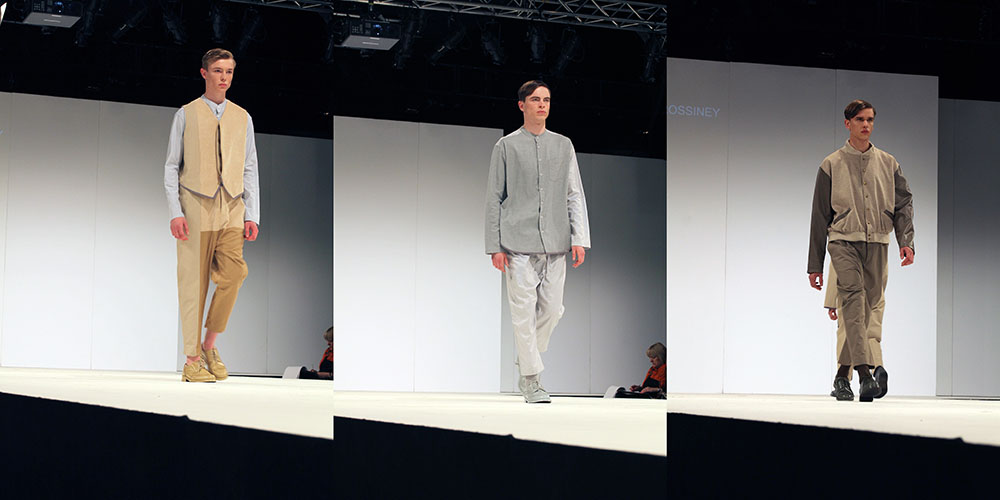 Ruth Rossiney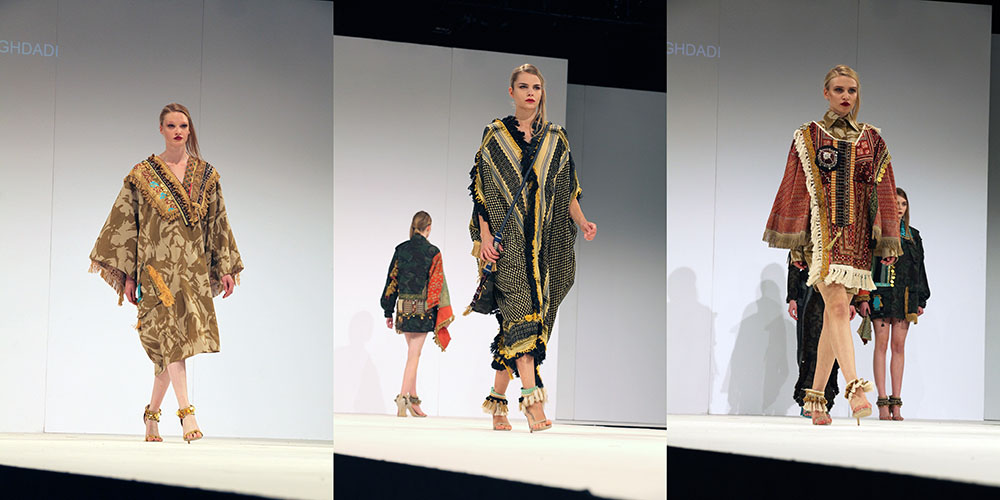 Dunia Al-Baghdadi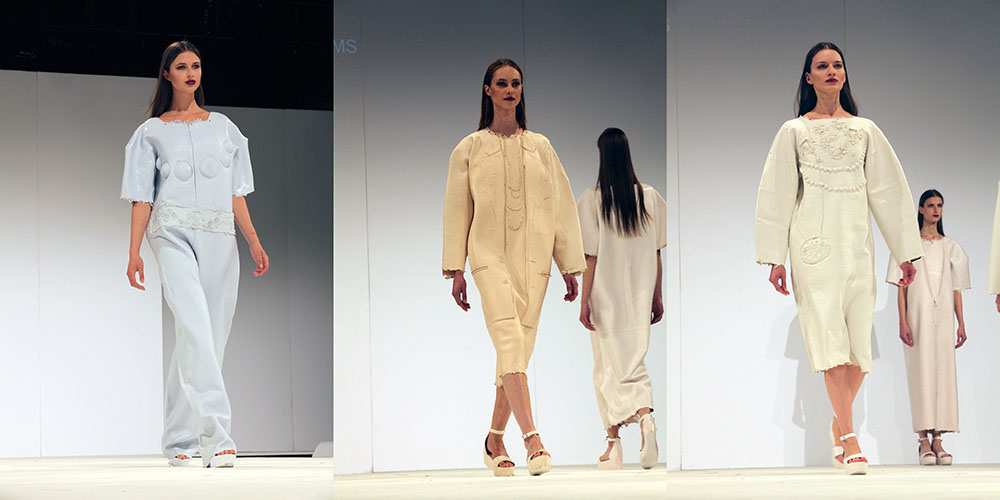 Hannah Williams