University of Salford Manchester was certainly one of the most atmospheric shows of Graduate Fashion Week. Upon arrival, guests were greeted with Lei Hawaiian flower necklaces, and as the crowd entered, dry ice filled the theatre. Salford's main theme for 2013 focused on history. Across collections, garments included crowns and jewelled adornment of the body. Seemingly, designers also took to the English countryside for inspiration, crafting bold flower prints, flat caps and earth like tones in their garments. Here, we introduce a few standout designers from Salford's show.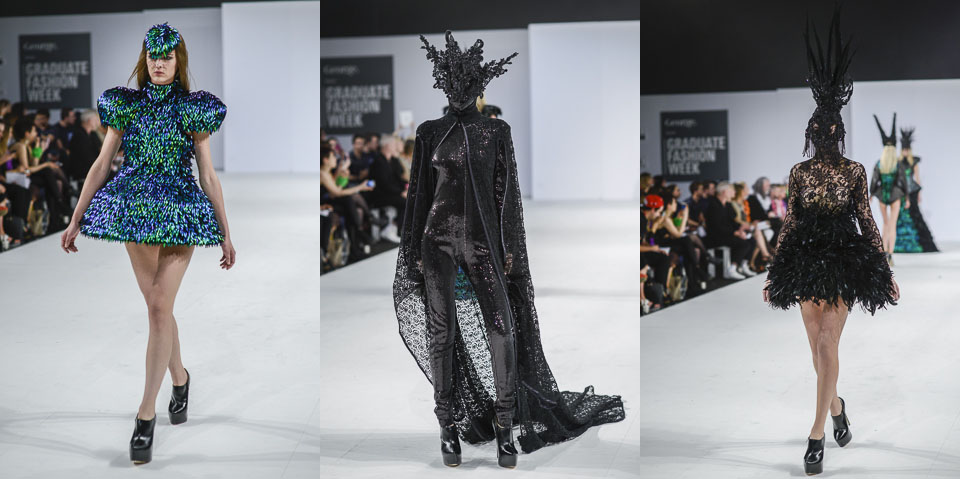 First to impress was graduate designer Jay Briggs's, whose runway show gave way to magnificent couture like creations, with dresses seemingly appearing to be made entirely of black and emerald coloured feathers. Striking and decedent headpieces accompanied the dresses, and models emerged as if evil characters from a classic fairy-tale. Briggs's designs were very gothic, with the materials mainly focused on feathers, black lace and black leather, adding to the high drama.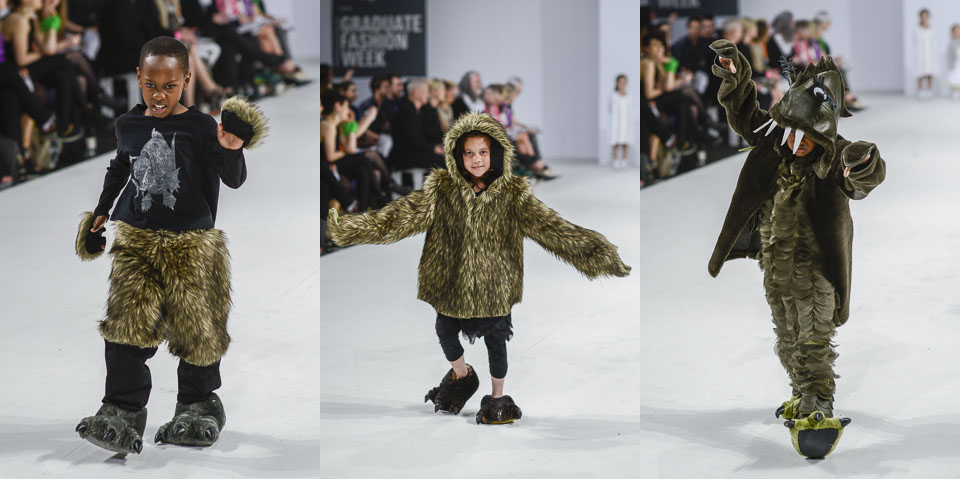 With an overall different mood, Rachel Louise Smith melted the crowd with her oh so cute children's wear designs. Girls and boys strode down the runway (albeit somewhat nervously) in white linen dresses, buttoned up shirts, and playful knitwear designs. Smith created bobbly hats with googly eyes attached, and some boys even dressed in 'bear' outfits, donning faux fur trousers, 'monster paws' and fur hats.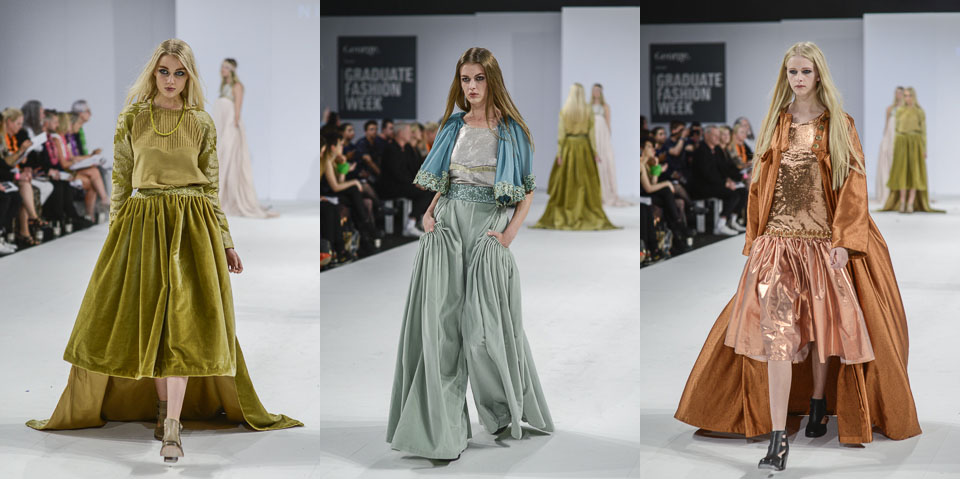 History was a recurring theme for Salford's show. Portraying the theme of decadent gypsy, Nicole Pasha Henry's garments were almost medieval in appearance. Models wore shades of gold, orange and turquoise embellished with elaborate patterns and adorned with silver and gold jewellery. Headpieces were worn, like miniature jewels hung from models' heads, and fabric was draped creating heavy, regal look.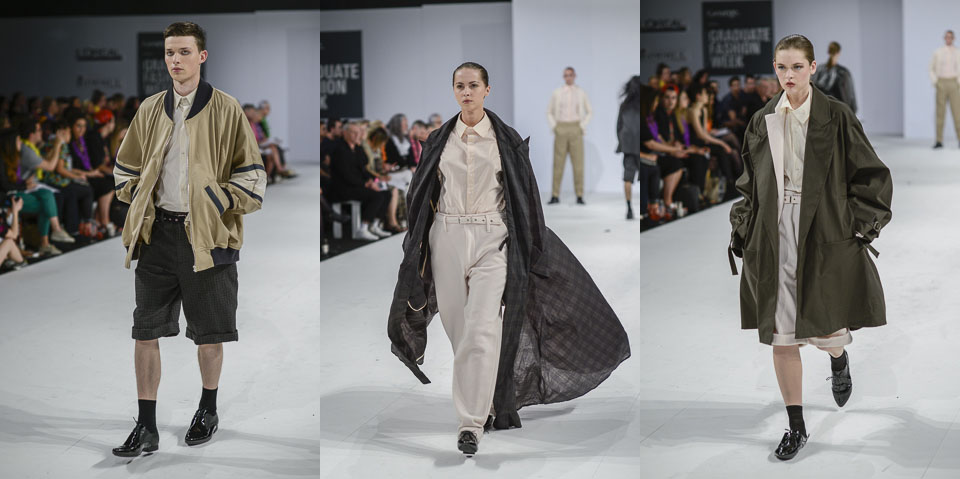 Next to show was Dawn Farquharson, who included both menswear and women's wear in her show. The effect was highly androgynous. Models, both men and women, were draped in loose blazers, some with classic style buttoned up shirts, others (mostly the women) adorned in oversized pleated shirts, creating uniformity.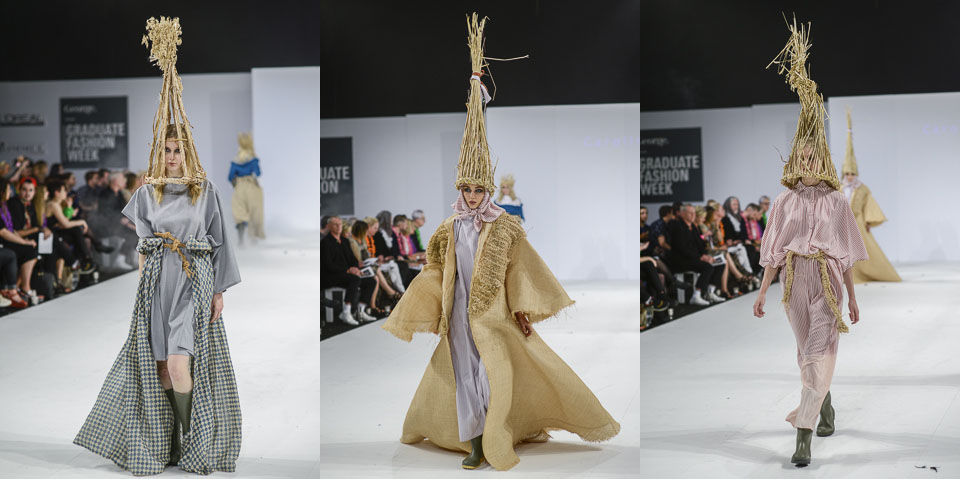 Closing the show was Caroline Mulhern, who seemingly chose the theme of fashionable farmer in her creations. Models wore sky high straw hats, some paired with long, draped camel coats. The effect was like a scarecrow arising in the dawn sunlight. Other garments included striped pastel coloured linen jumpsuits, loosely fitted and tied together with straw ropes, and gingham sheets constructed into loose, tablecloth like skirts. All models wore straw made crowns, and some were accessorised with wellingtons, adding to the farmer vibe. Echoing the subject of heritage and tradition, Mulhern's collection provided an engaging end to a standout show.
-Catherine Earnshaw
– Photography: Naian Feng
CLASS OF 2013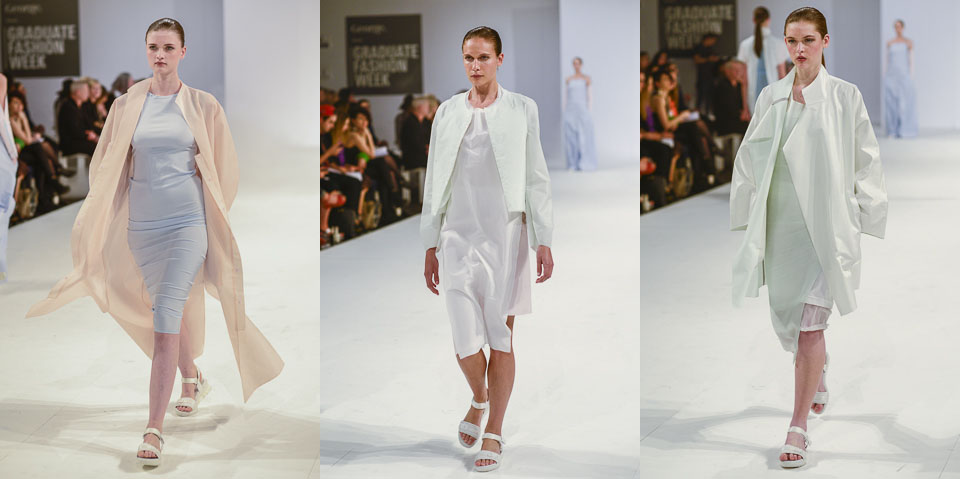 Jessica Wilson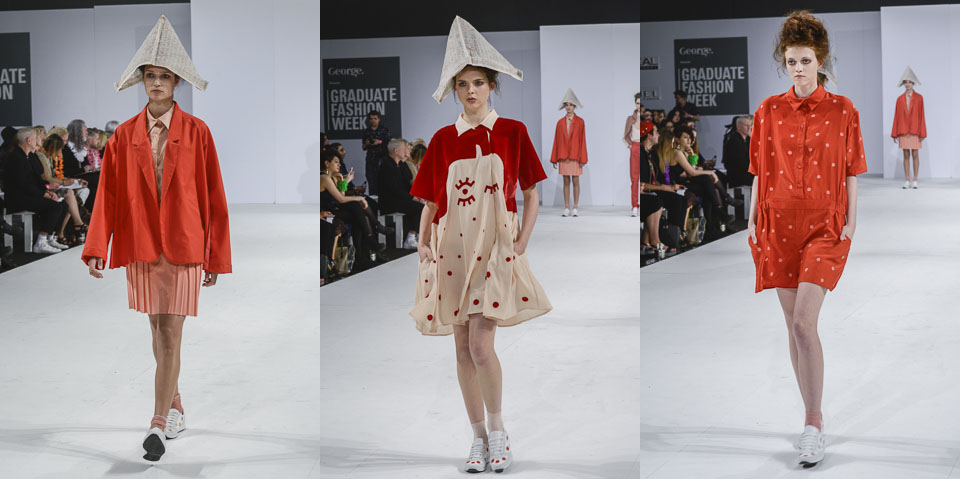 Sarah Fisk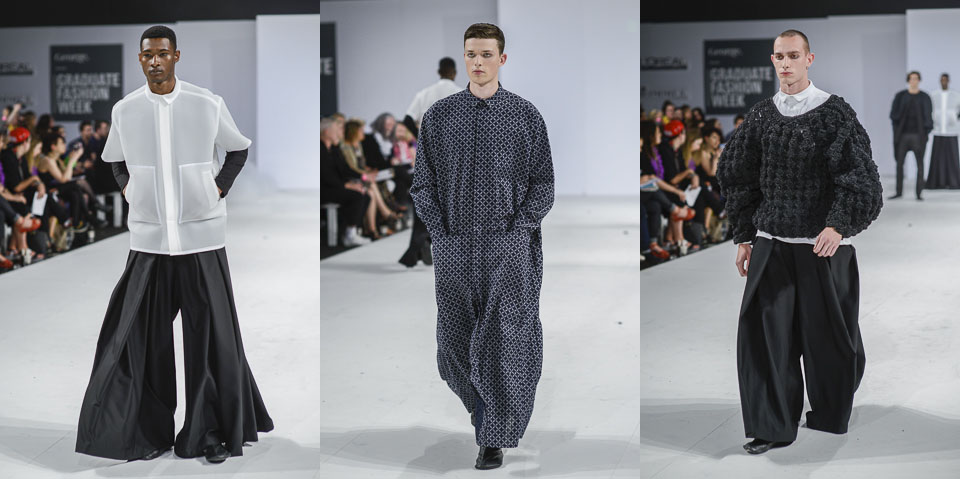 Rubina Khanum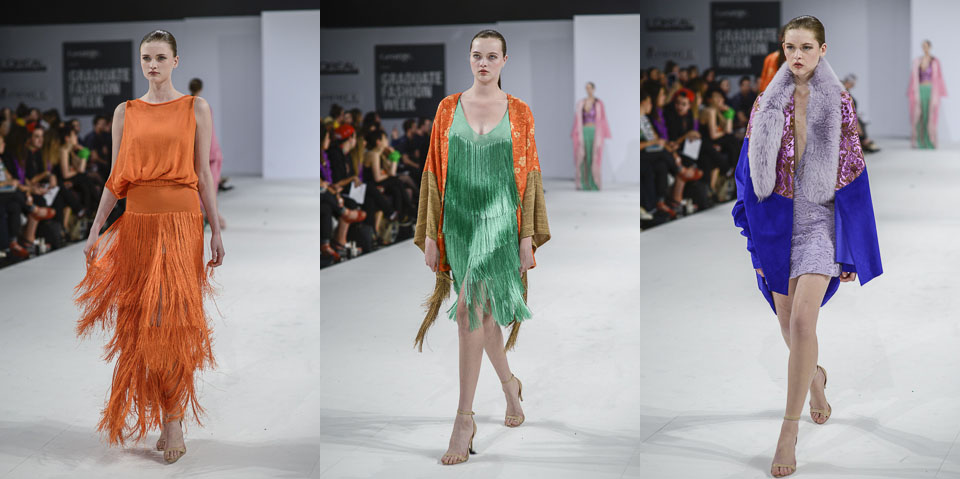 Laura Bancroft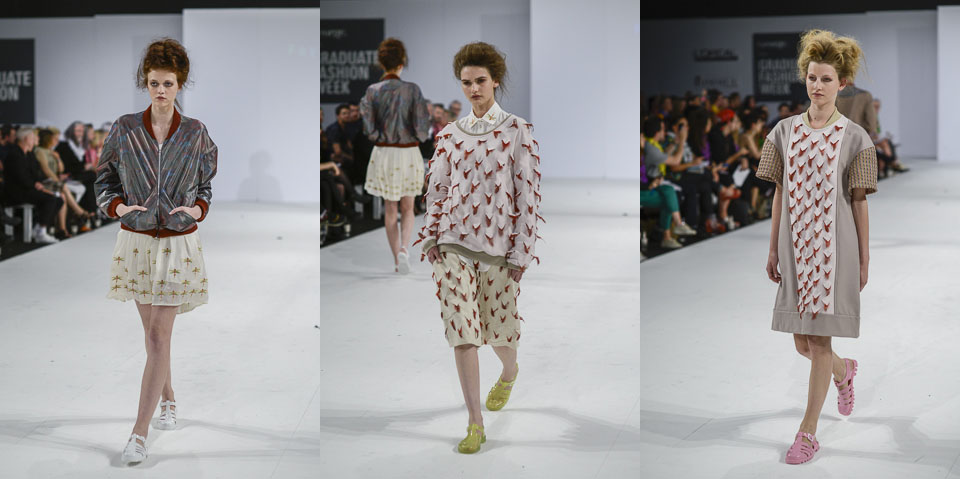 Faye Yinghui Yang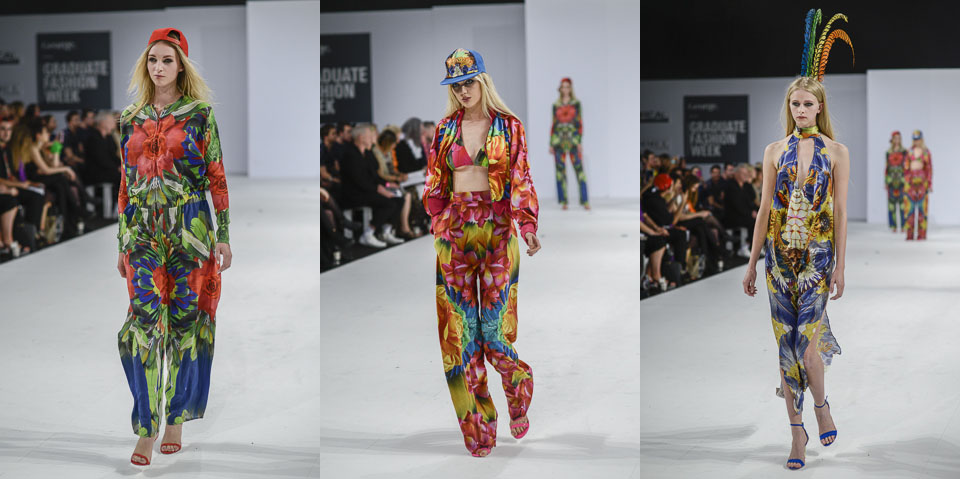 Joanne Miller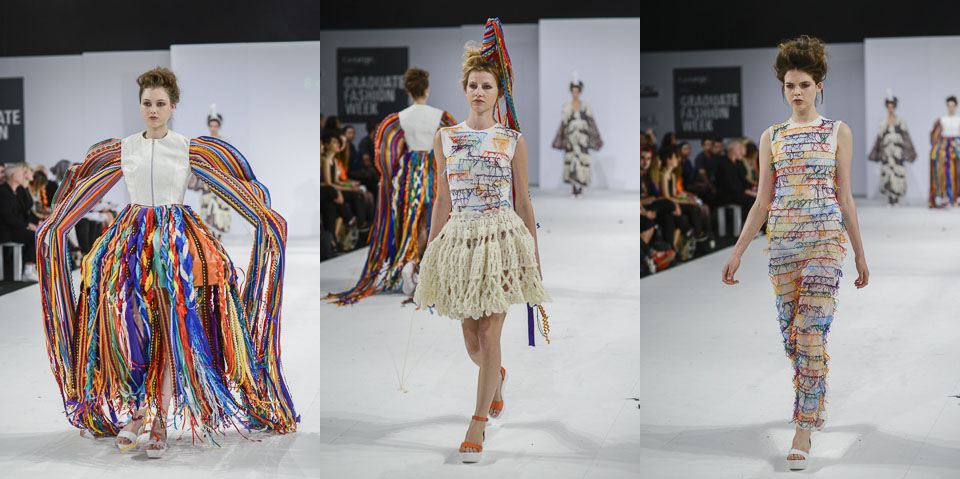 Becca Lydon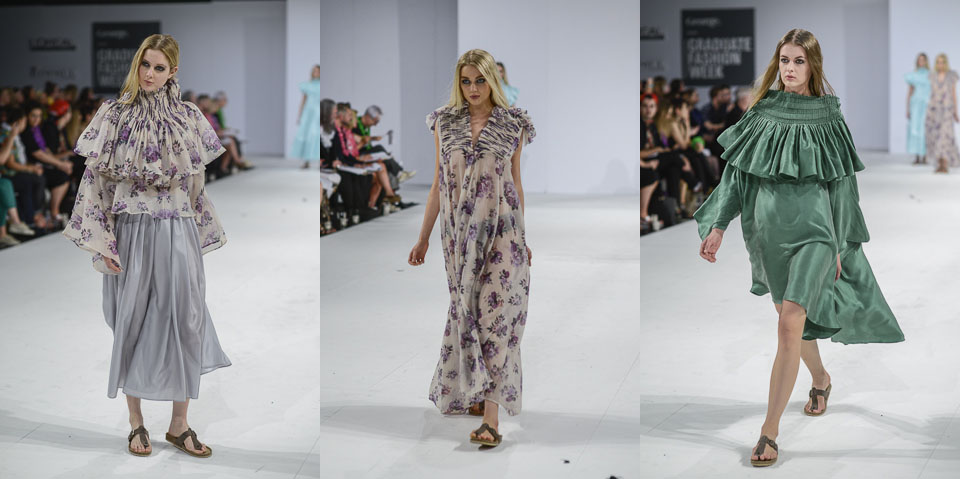 Bryonie Fenn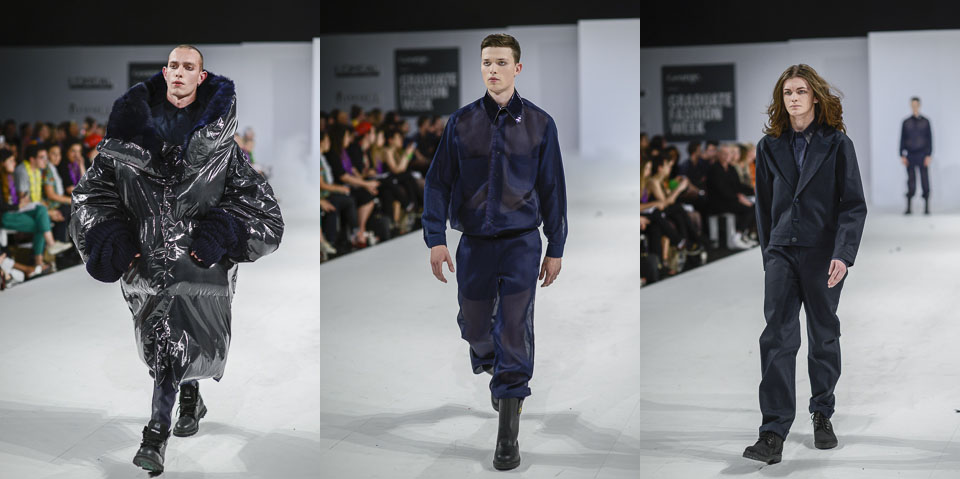 Jessica Sergeant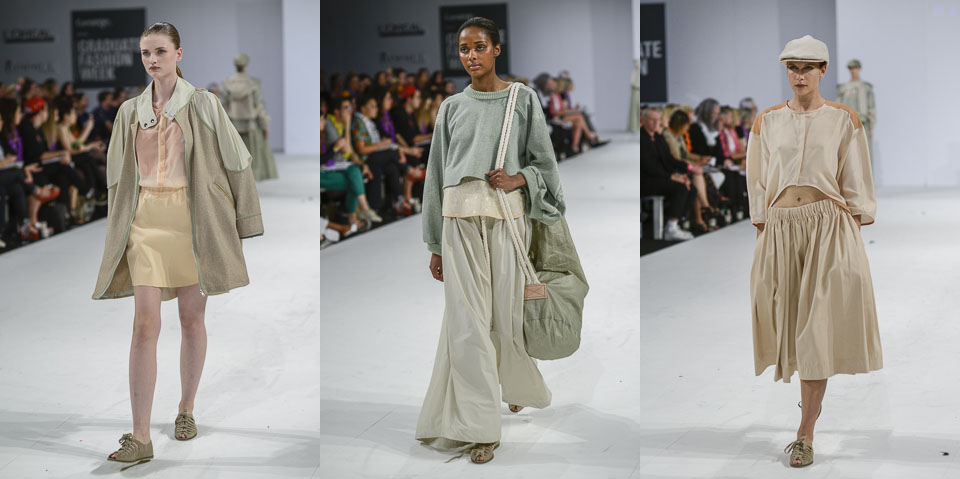 Hannah Caitlin Jinkins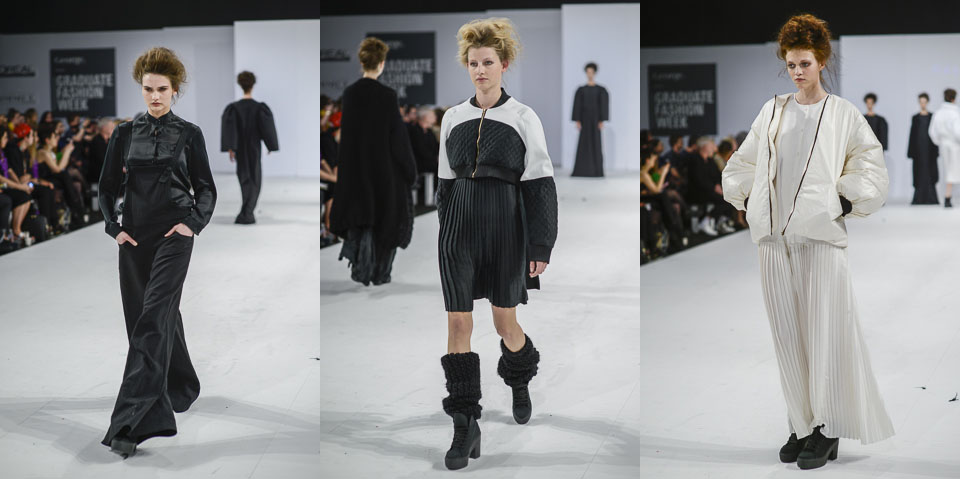 Hayley Warren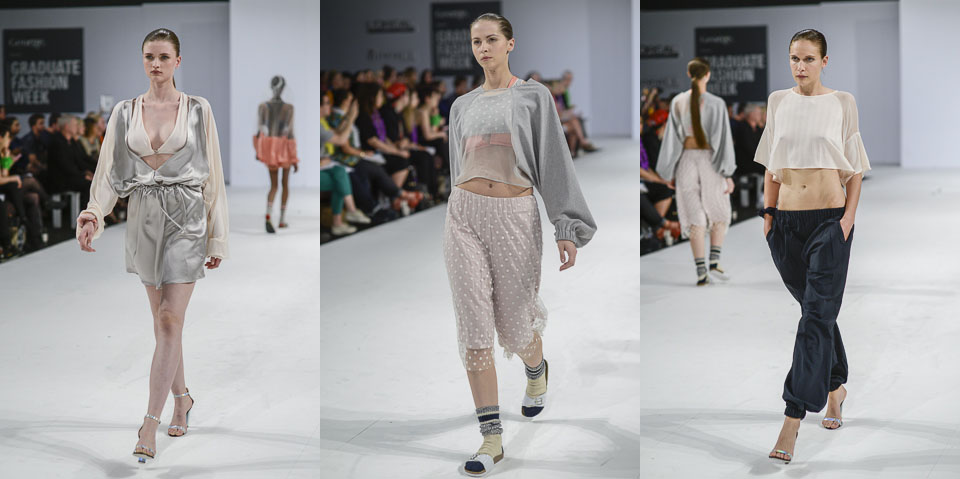 Emma Wynn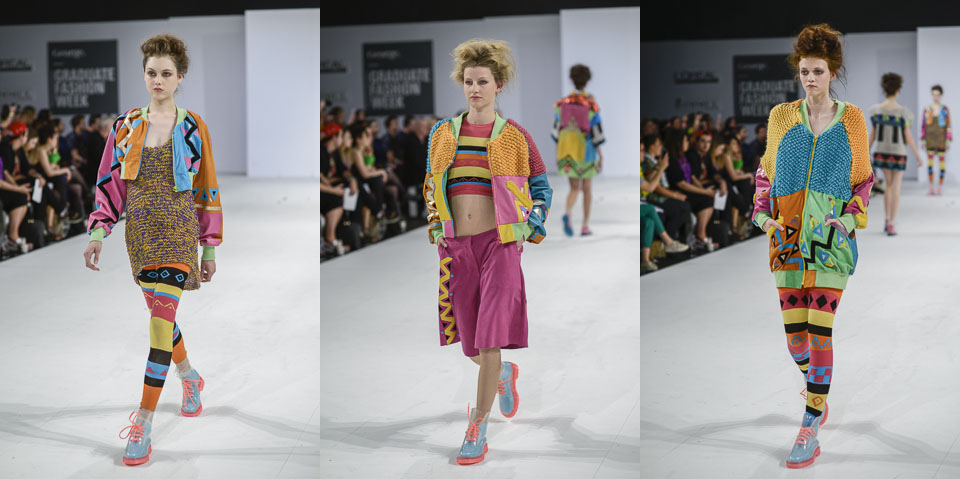 Nneka Okorie